20 QUESTIONS WITH JESSE LINDLOFF—PHOTOS BY DAVE SWIFT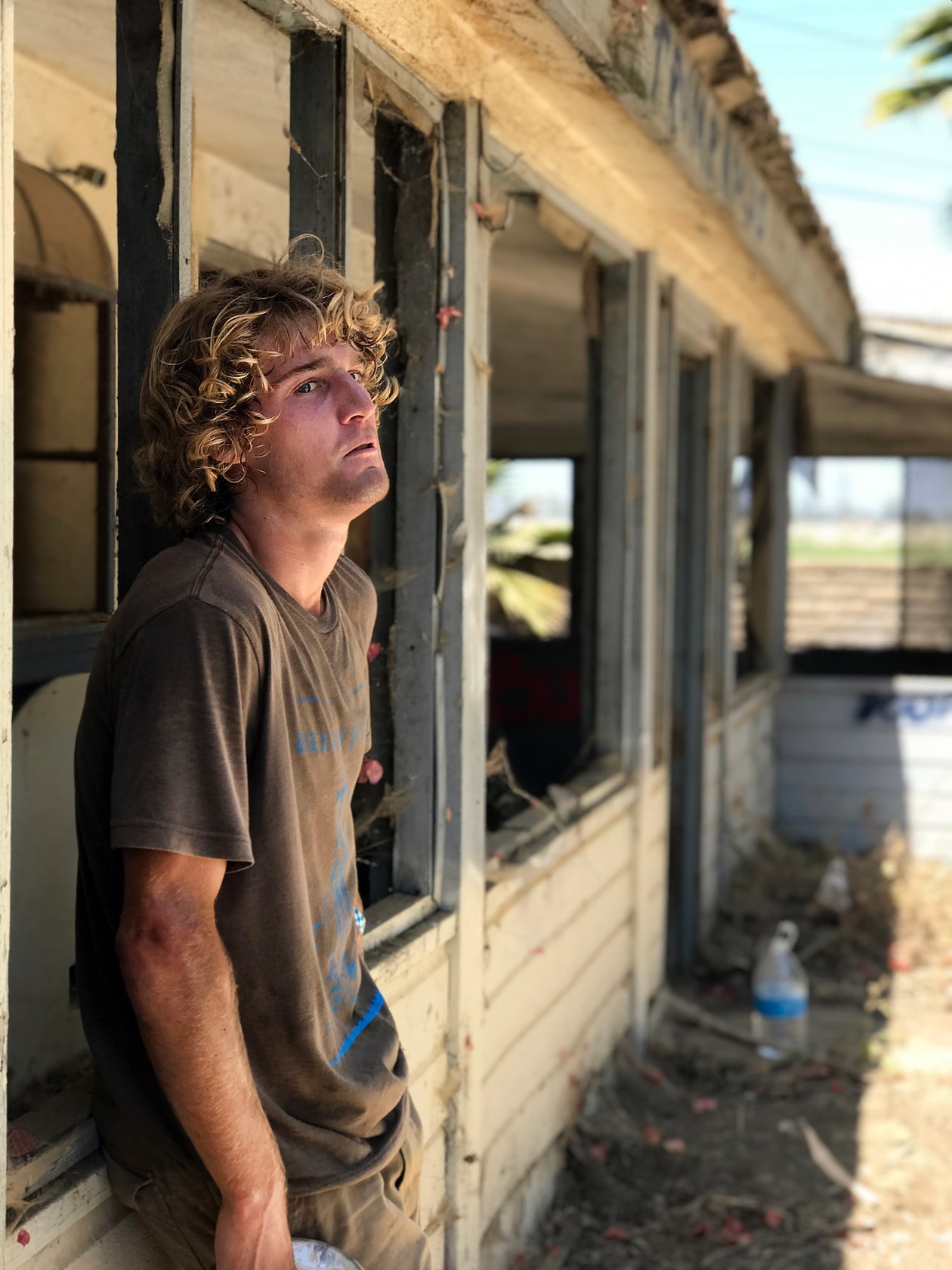 WORDS & PHOTOS: Dave Swift
Throughout skateboarding's history there have been skaters that stand out not necessarily because of the tricks they do, but the way they do them. Jesse Lindloff is one of those skaters. He has a decent-sized bag of tricks but it's the way in which he does them that really makes him special. If and when you ever see Jesse skate in person you will know exactly what we mean by this. Other than that, Jesse is normal, just like you and I.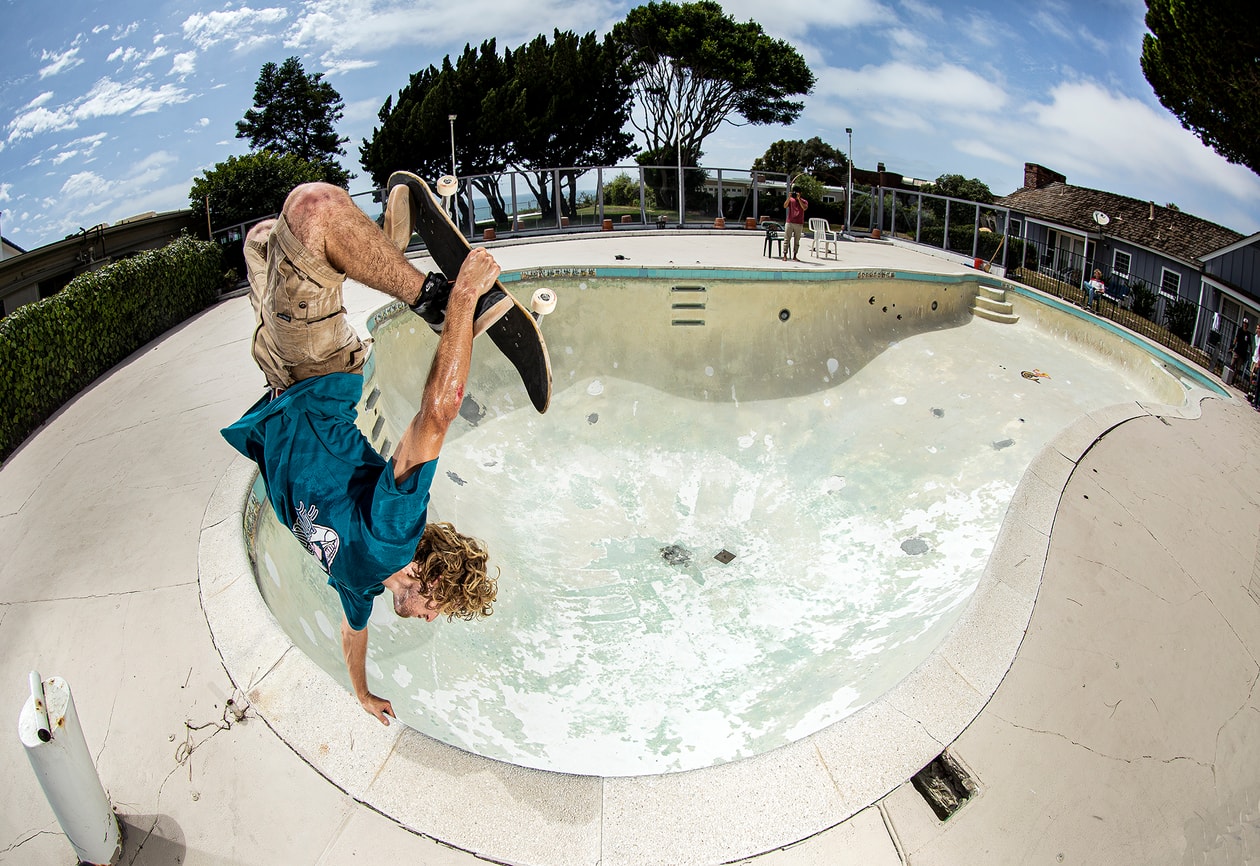 Jesse hucks, tucks and rides away.
How old are you and where did you grow up?
I am 21 and grew up in Kenmore, Washington.
How did you get into skateboarding?
My grandpa got my brother and I skateboards for Christmas. I didn't take it serious at first but then my brother got super good and that inspired me to get some.
Were there other things that you have loved to do in your life besides skateboarding?
Other than skating not a whole lot. I play drums, do artwork, and plan the next mission with the homies.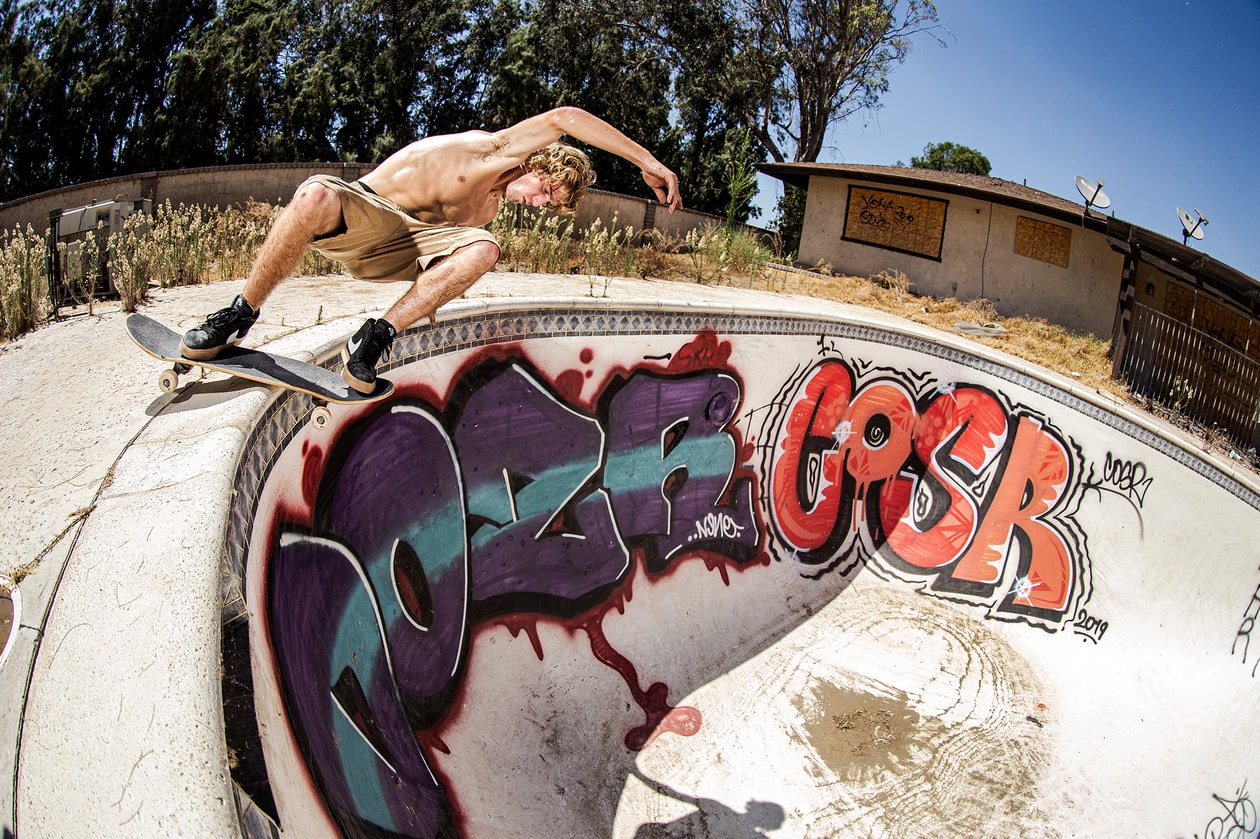 Rarest boardslide there is; the elusive layback version done around a corner of a Riverside skin cooker in July. 
What were your local parks/spots growing up?
My main spots were Kenmore Skatepark, Skatebarn West, and Inner Space.
Did you watch a lot of skate videos as a kid? Favorites?
I honestly wasn't into watching skate videos for a long time. I have a relly short attention span so back then I wanted to just do the skating and not watch it.
Is it the same watching videos now? Better or worse?
I appreciate videos way more now.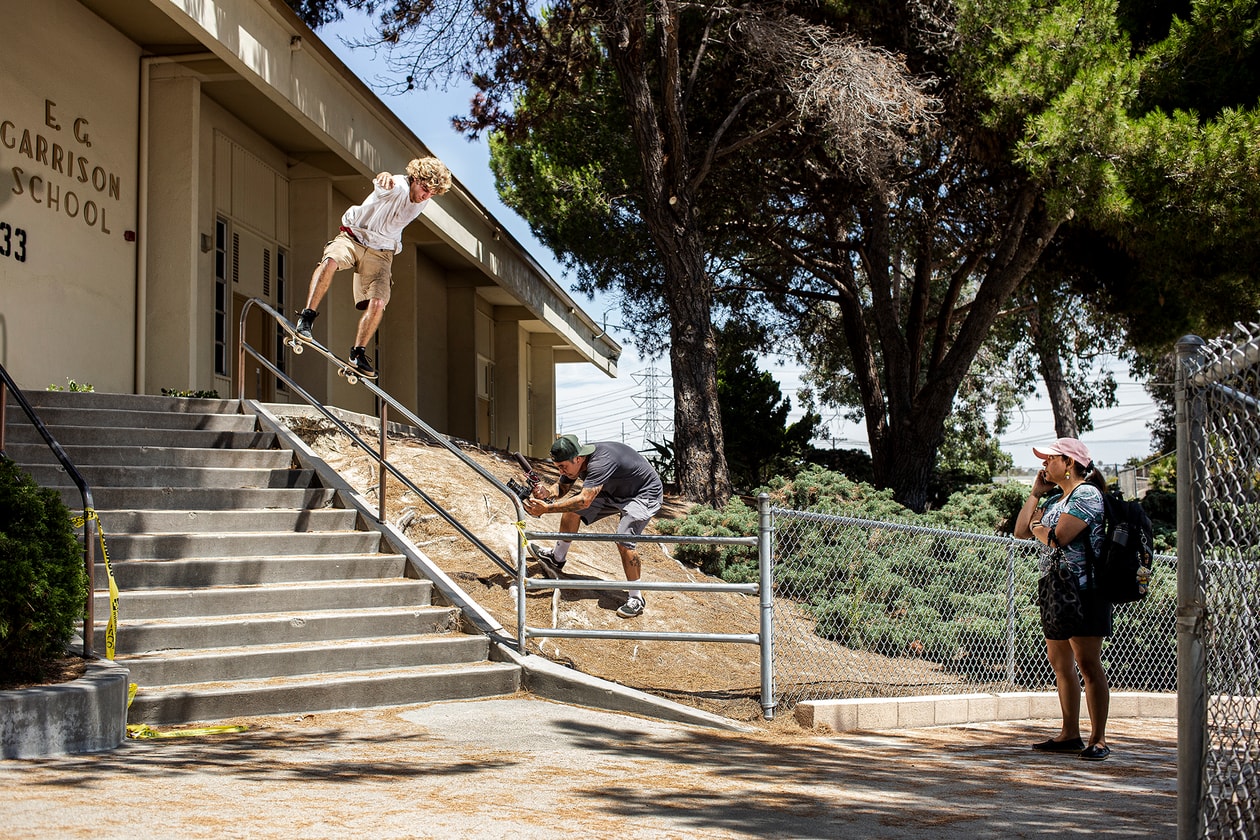 It was summer and the school was closed for good because of unsafe structures yet this lady thought it'd be smart to fuck with Jesse while doing a gap over to bluntslide. Not the right move, miss.
Favorite skate video or video part of all time?
DPVM Vol. 1, 2 and 3.
I first saw you skate in West Seattle, Monk's Gorilla Kidney, which I think is one of the hardest things to skate on the planet. That thing is gnar but you seem to handle it well. Is it something you'd skated before?
Big Red is sick. I like how steep and janky it is; makes it a challenge and keeps things interesting. There are no warm up runs in that thing.
Best park in the Northwest?
Kent Dent.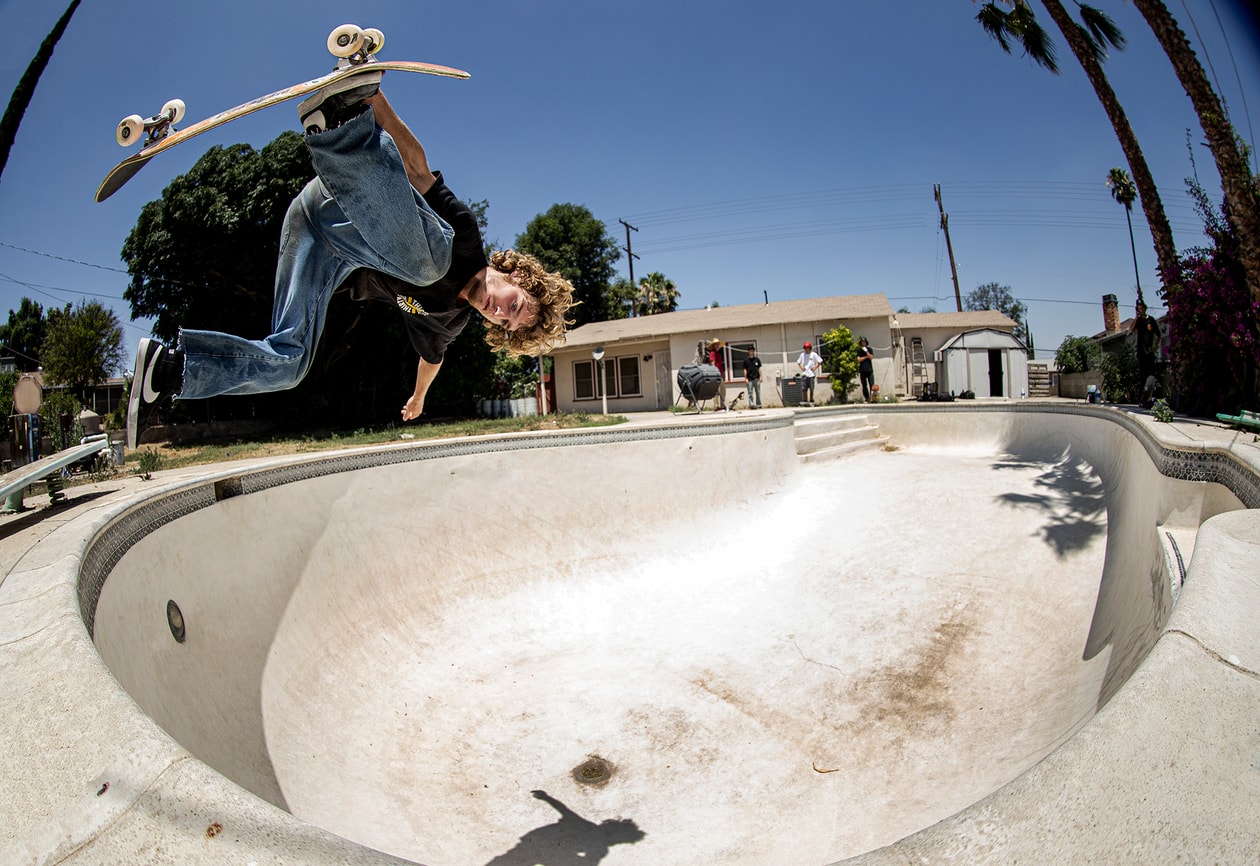 Fastplants were invented by Duane Peters around 1981 and when Jesse does them in 2019 it makes you think they are the new hot move. 
Most people probably don't realize that you have some serious street skills but your parts have always had some gems. Is it all just skating to you?
Yeah, all skating. I grew up skating street and transition came later on. I was super into just trying to skate big rails because it was the only thing I was comfortable with and I sucked at flip tricks. Also, David Gravette was my favorite skater so my goal in life was to try and find the biggest I could. I still love trying to do rails whenever one is in front of me, I just always hated planning it out and getting all stressed thinking about hitting a 20-stair all day.
How did getting on Scram happen? Any good stories about Nolan [Johnson]?
Scram pretty much all just came together naturally. I had always been a fan of Nolan's skating and one day he mentioned his board company that he was starting and showed me some samples and this sick-ass artwork. After that, of course I was on board. It's been nothing but good times since.

Trying to get that panoramic look while Jesse feeble grinds over the longest cake in history. Just sayin'.
Did you have a sponsor before Scram? Skateshop or other.
35th North (skateshop).
You have a vert ramp at your parents house. Who skates that with you? Is it still there?
Oh yeah, it's the best. Built it with all my friends about four years ago and it has been life changing just to be able to wake up, drink coffee and stare at the ramp, thinking of new tricks to learn. A lot of people come through to skate, Keenan Witte is there all the time and he puts down some utterly insane shit—he is the king of the underground.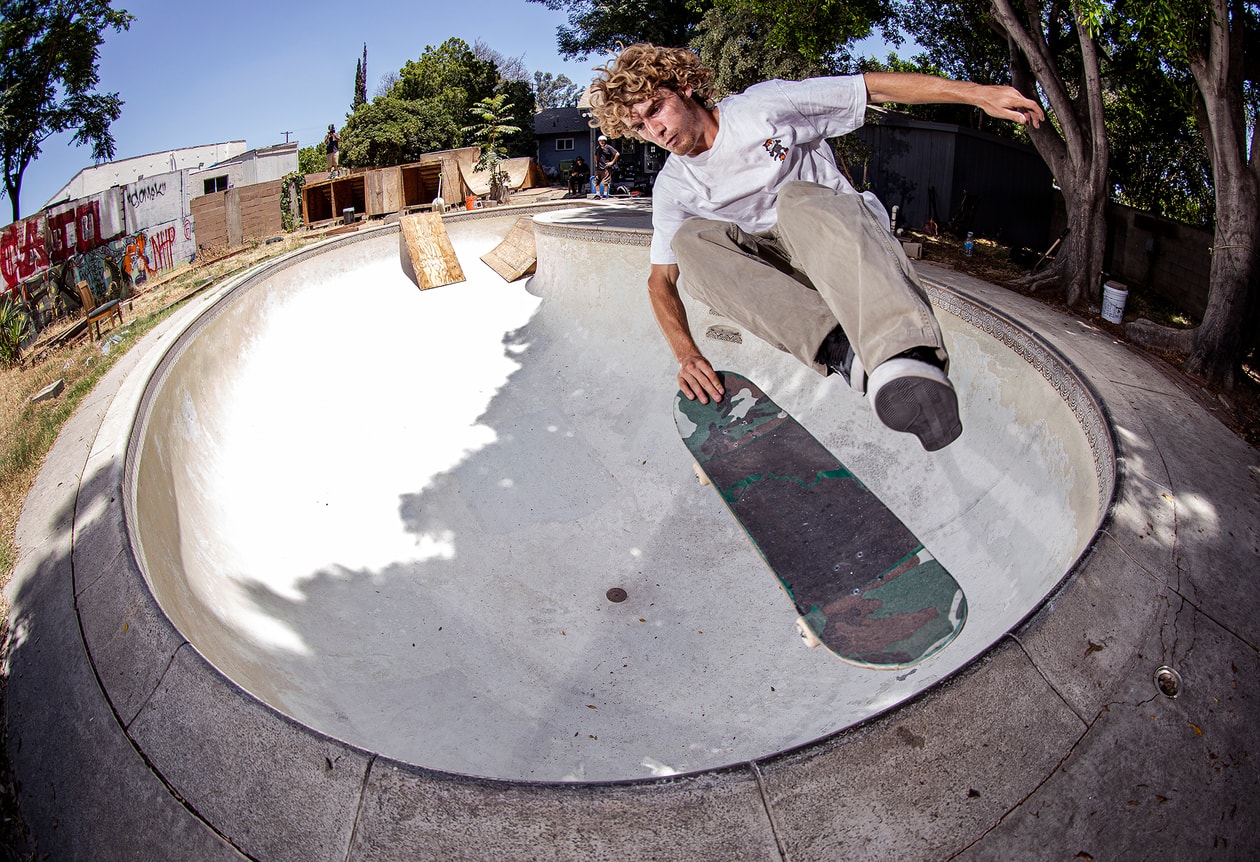 A lot of moves went down in this LA pit on this day. Jesse made his fair share including this tail smashing good finger flip version of the lien to tail.
You've been living in Long Beach for a little while, are you enjoying your time down in Southern California?
It's been dope, I could see why people wouldn't like it up here but I just love skating pools, ditch spots and all that good stuff. I've been enjoying it a lot and meeting tons of sick homies that just love getting down in some pits.
How often do you go back to Washington?
I go back up there every so often.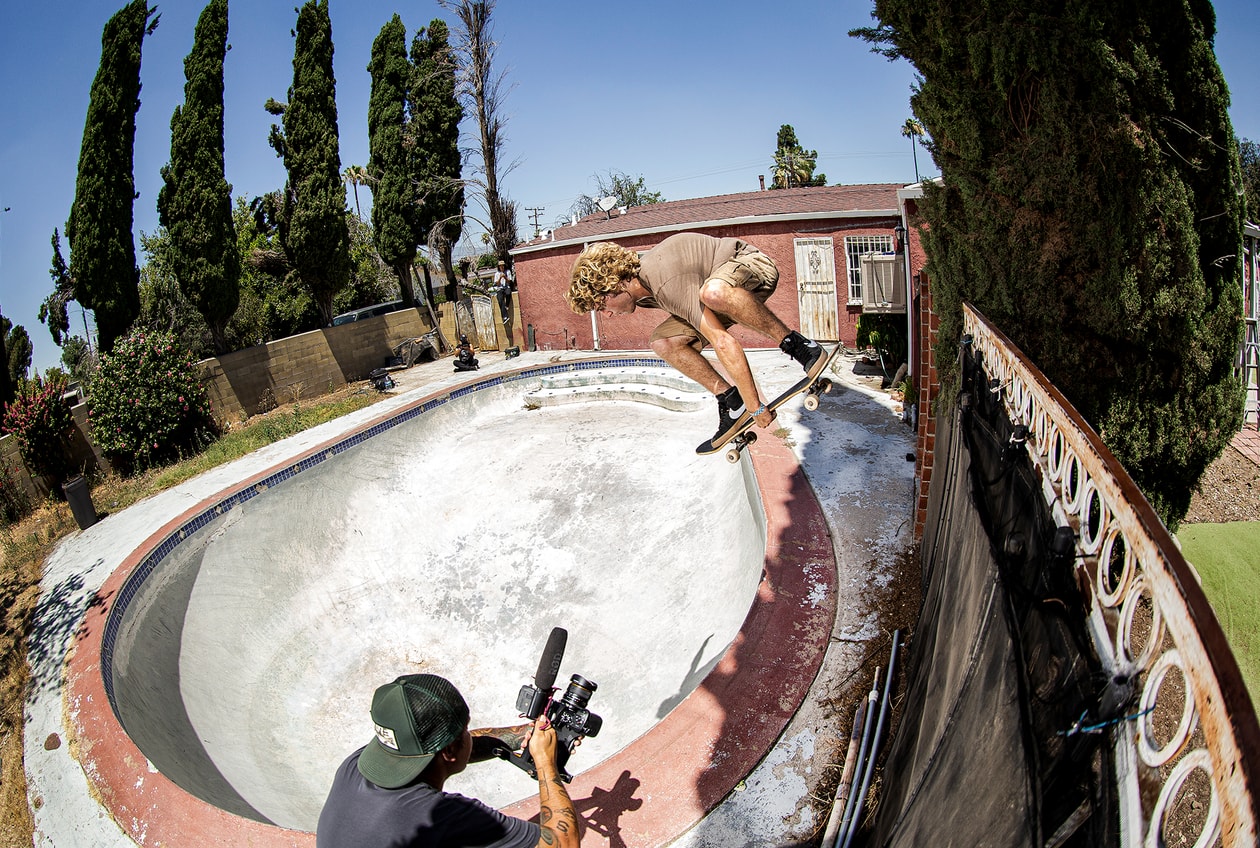 Crawl up, balance, bend down and huck yourself into the deep end. Jesse in full commitment. 
I love watching you and Tanner Van Ark skate together. You guys are such different skaters but you seem to feed off each other and get the session amped. Where did you and Tanner meet?
I met Tanner when he moved up to Seattle for a year and he quickly became one of my favorite people to skate with because he is always doing some next level shit that makes me want to push myself.
Favorite skater all time?
Shorty's Steve Olson.
Favorite food?
Taco Time crisp chicki.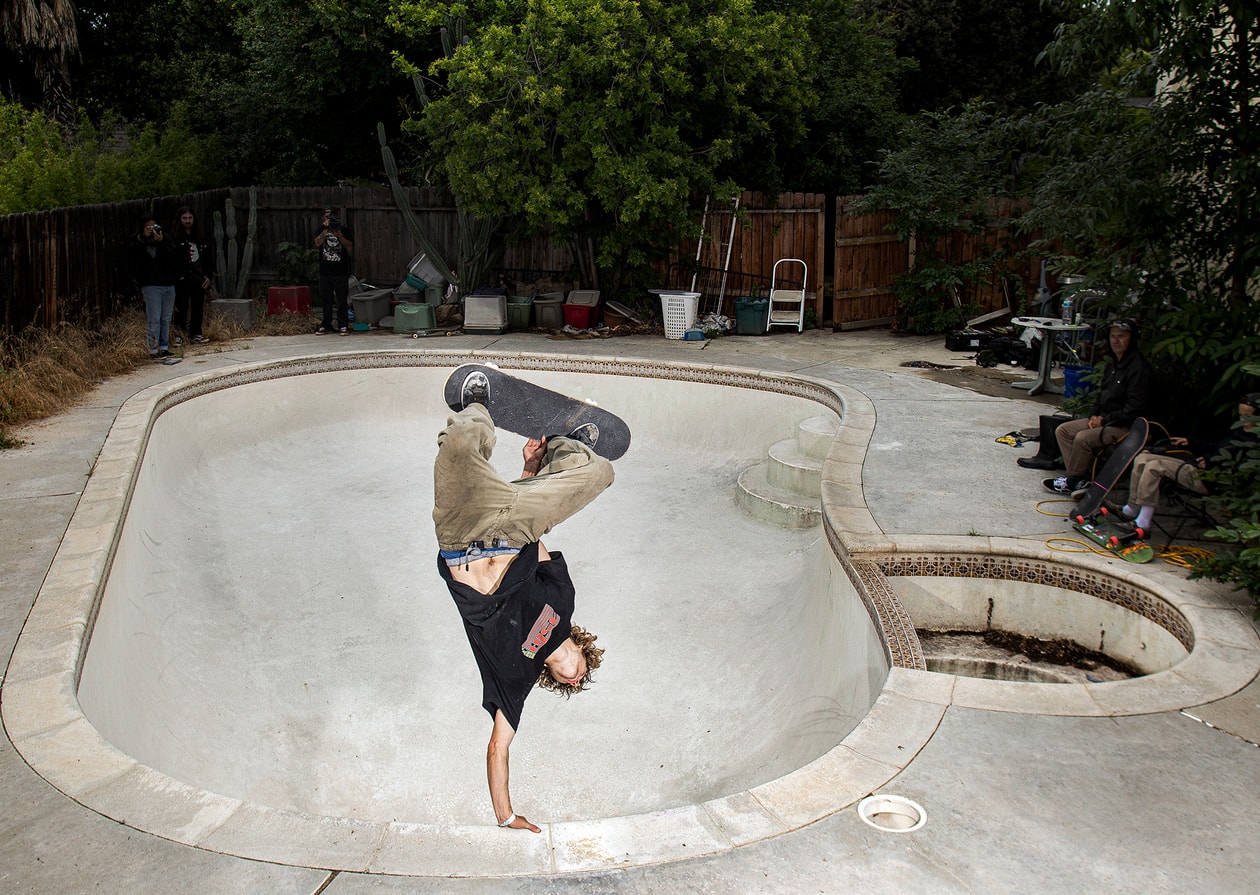 Is this the best flapped and stalled Andrecht ever done in a backyard pool? I'm pretty sure it is. 
Let's talk about inverts, you have them good. What influenced you to do them so properly? And, the fact that you can do all the classics is pretty amazing. 
Nolan and Erick [Winkowski] were my two main influences because they were the only people I saw do a stalled invert in real life. Up until that point I didn't even realize that shit was possible but once I saw it, I knew I had to learn it because it looked so fucking dope.
Anyone you'd like to thank?
Family, friends, and my dog.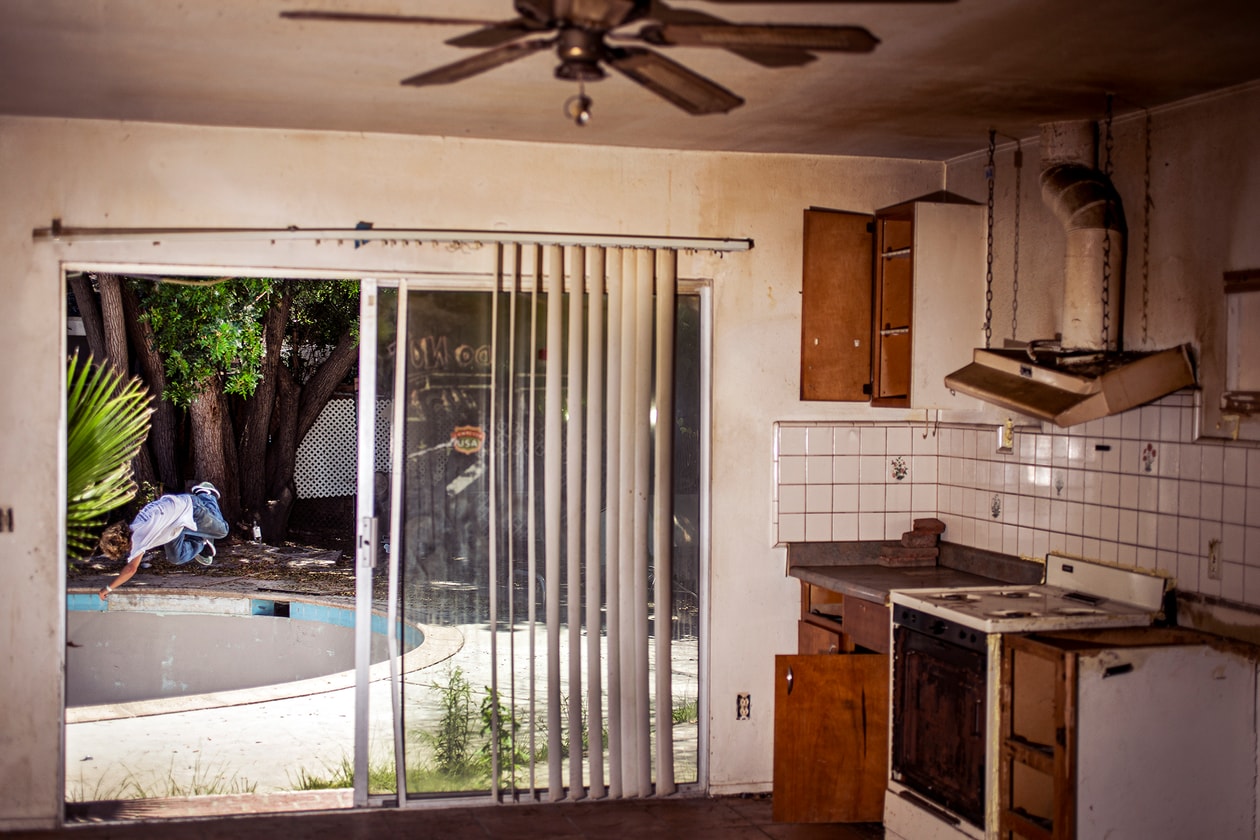 Looking out to the backyard you might find Jesse blasting a backside air over the box.
For more of Dave Swift's extensive portfolio visit his site here.