ADIDAS PRESENTS NA-KEL SMITH'S 'NIZZA' REBOOT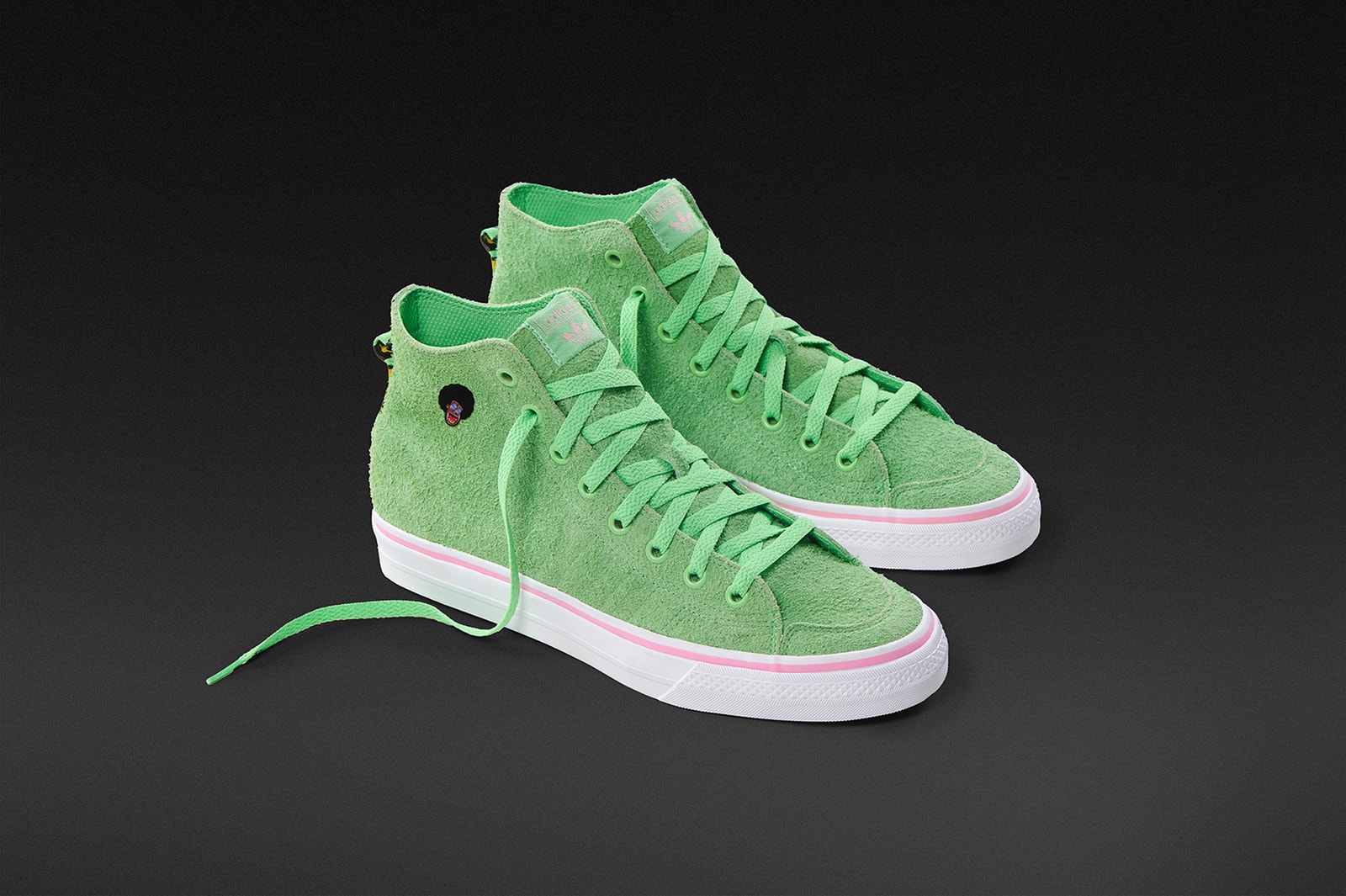 Na-Kel Smith got creative with the latest adidas Skateboarding drop this month, personalizing his personal favorite shoe—the Nizza. The 1975 classic has been updated with a modern, refined treatment for two new shoe designs. Both models have a hairy suede treatment hand-picked by Smith; the bold green hi-top is contrasted by an understated, black lo-top. The two Nizza offerings continue an on-going collaboration between brand and rider, where select team riders reimagine silhouettes through updated colorwys, materials, and custom design details. 
"I like the history of the Nizza, and the look of the shoe. The suede we used feels furry and has a really nice touch to it. It's also really easy to break in," Smith says, "More than anything, I'm appreciative and grateful to have been able to choose these colorways myself."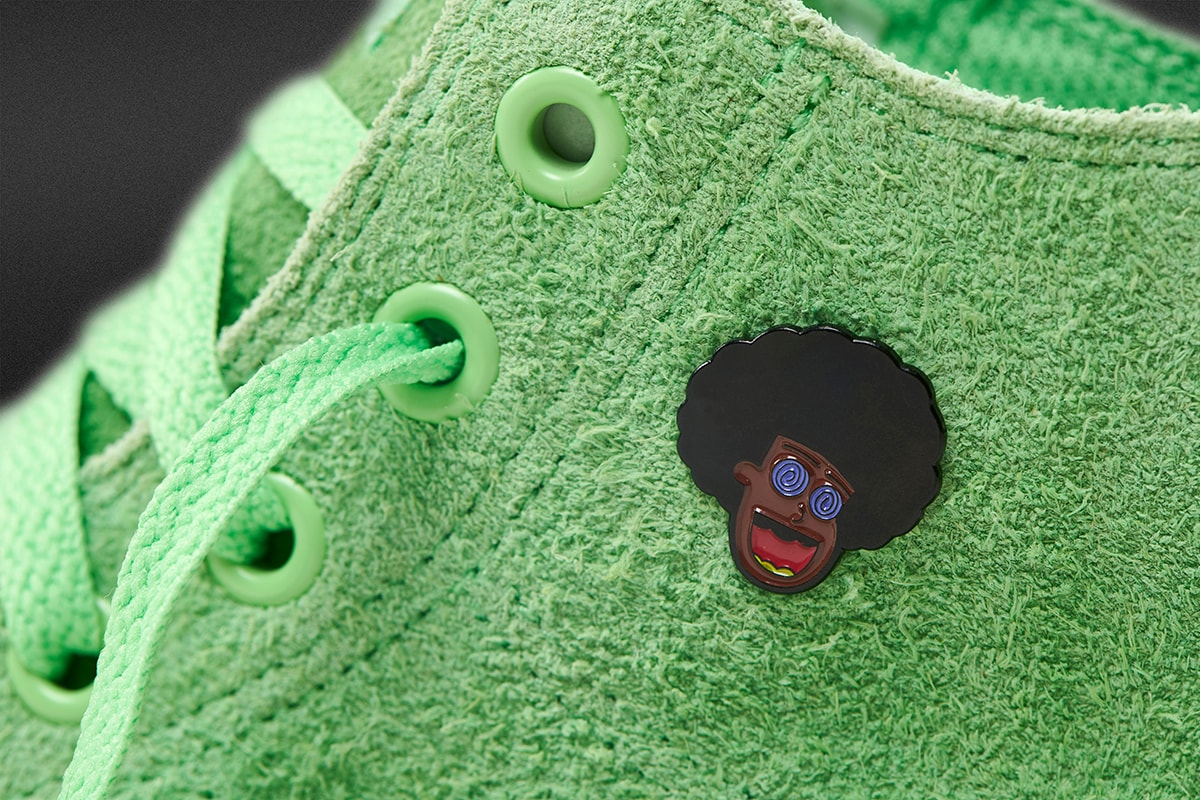 Held to its OG shape and makeup, the new and improved Nizza Hi RFS (Refined Skateboarding) receives a statement-making spring-green colorway broken up with pink detailing. The vulcanized court classic features streamlined padding for maximum mobility, coupled with a double suede toecap for durability. The shoe is complete with a cheetah print heel tab and lining to match. 
Smith applied a similar treatment to the Nizza RFS low, assigning a black-on-black color scheme to a premium suede upper. The low model carries a similarly thin lining and reinforced toecap, along with the right balance of red in the sneaker's sole and foxing stripe.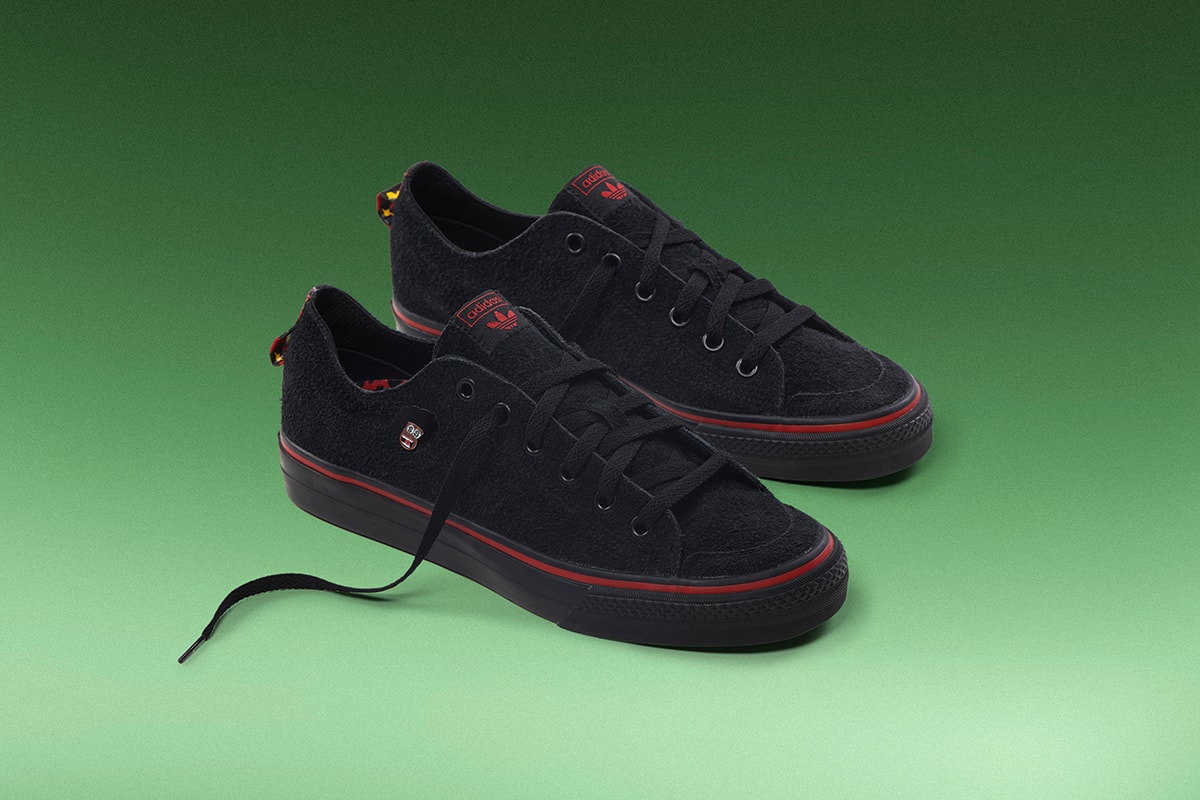 Both Nizza styles come with custom pins and will be available through the adidas Skateboarding website and select Skateboarding retailers beginning August 10th. The Nizza RFS Hi x Na-Kel will retail for $100 and the Nizza RFS x Na-Kel will retail for $85.
Check out this Text Yo Self from 2011 featuring Tyler The Creator and a very young Smith back at the original Berrics location. Time sure flies…