Adidas Debuts Third Colorway For Mark Gonzales's 'Aloha Super'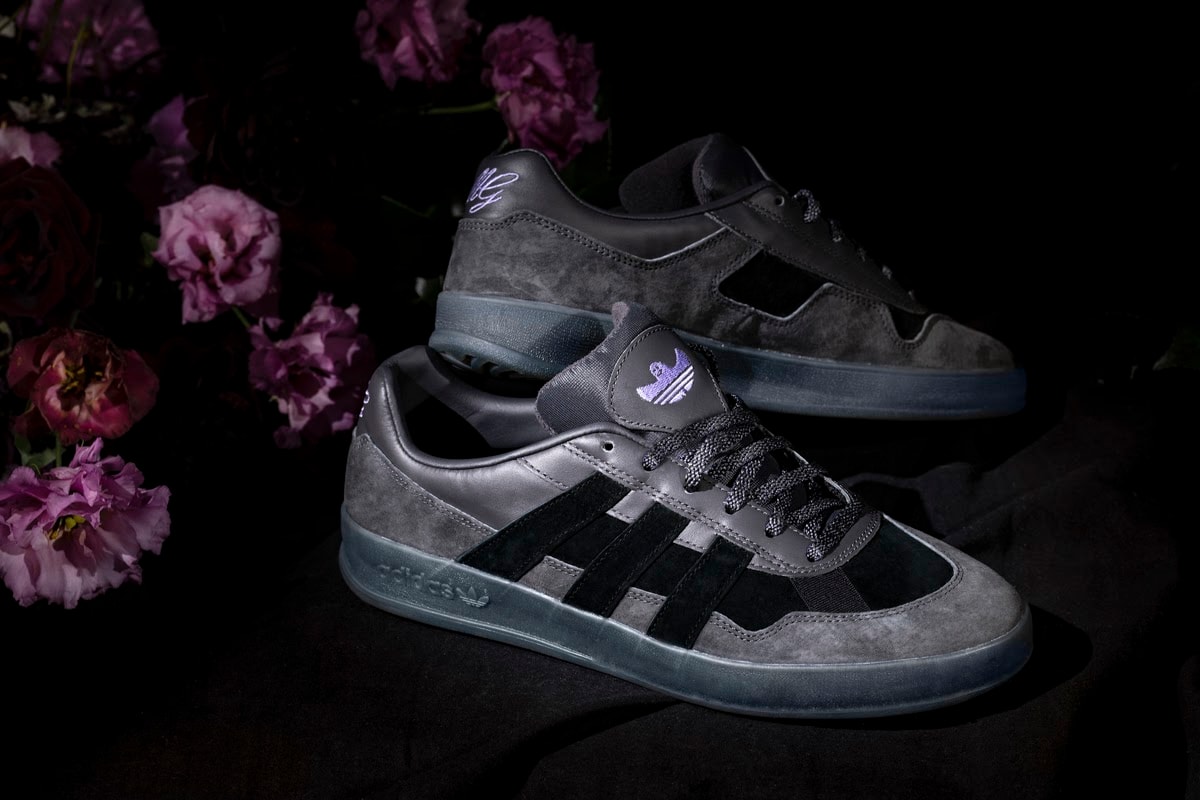 adidas Skateboarding is commemorating one of the dopest and most innovative skaters in history, Mark Gonzales, with a THIRD colorway of the Aloha Super. The shoe pays homage to his 2018 recreation of the avant garde performance that debuted at Germany's Städtisches Museum in 1998. If you haven't watched this masterpiece of a sesh yet, check out this 20th anniversary edit below:
Inspired by the tones of the fencing suit, hand-dyed and worn by Gonz during this 20 year anniversary event, the adiStar-inspired, and fully skateable, Aloha Super receives a signature color palette, embroidered details, and Shmoofoil logo.
"The colors for my 2018 performance suit were intended to be the opposite of those worn during my original show in Germany, so all black" Gonz says. "When we dyed the fencing uniform, it turned into a muted kind of grey that ended up looking really cool."
The latest rendition arrives in a premium suede and full grain leather upper, complemented by tones of grey and light purple.
Check out a few of our past adidas projects below (and then shop our selection of adidas Skateboarding products in The Canteen!):