ALEXIS SABLONE'S UNISEX CONS ONE STAR PRO SHOES HAVE HER MARK ALL OVER THEM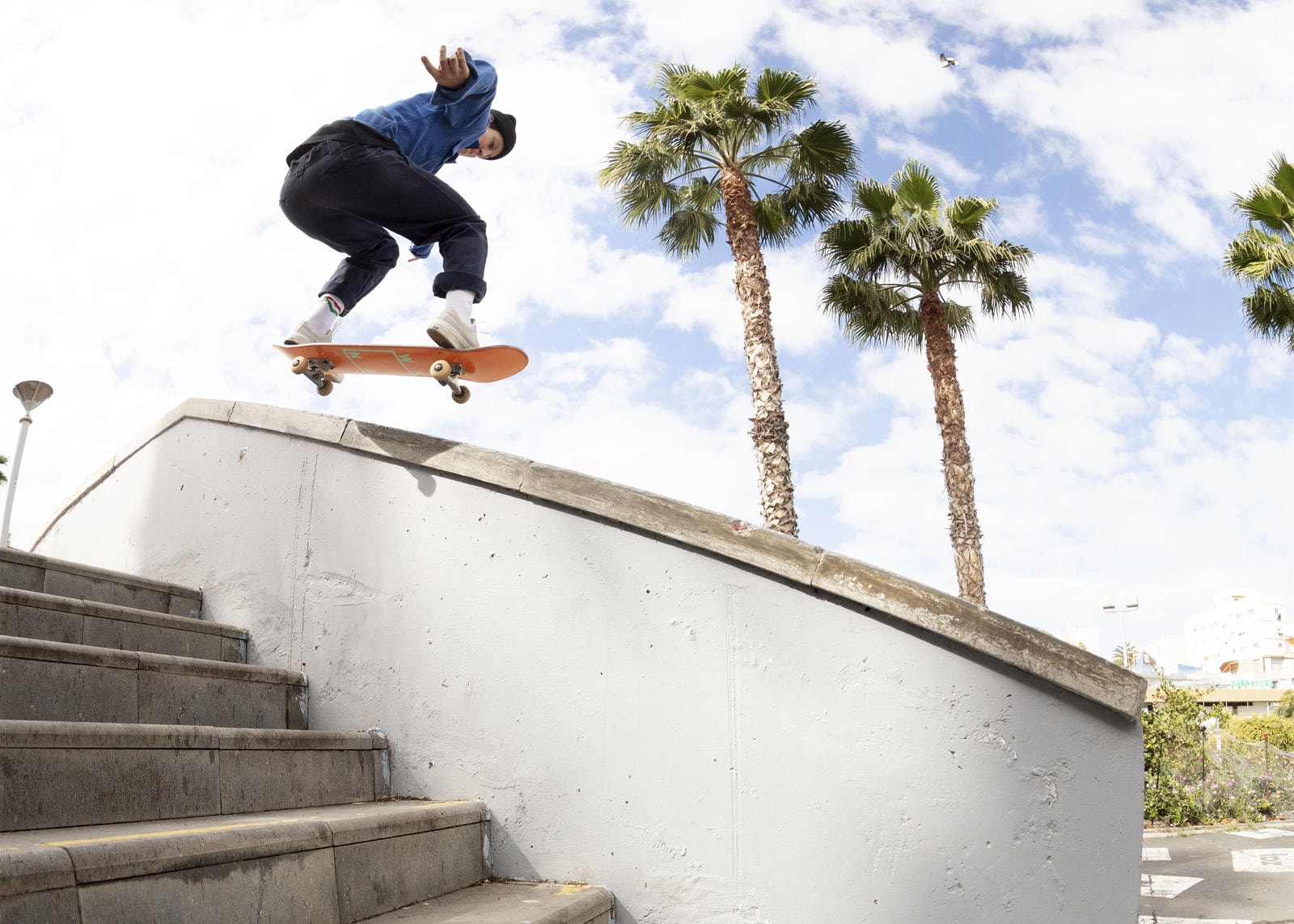 The process of footwear testing for Team U.S.A.'s Alexis Sablone happens in that critical space between flick (when she flips her board into the air) and landing. When given the chance to work with the Converse CONS team on her favorite skate silhouette, the One Star Pro, Sablone looked to modify two details that would keep up with her powerful flick: additional grip and durability.
"First, I wanted to add a piece of rubber on the toe vamp," says Sablone. "When I flick my board, I like the last thing that touches the board to be rubber. That rubber improves the grip, and it also helps the shoe last longer—I tend to blow through shoes pretty quickly."
Sablone and the CONS team created a double-stitched, reinforced eye row—an area that sees the most wear during flip tricks—to enhance the shoe's durability and further balance padding with board-grip control.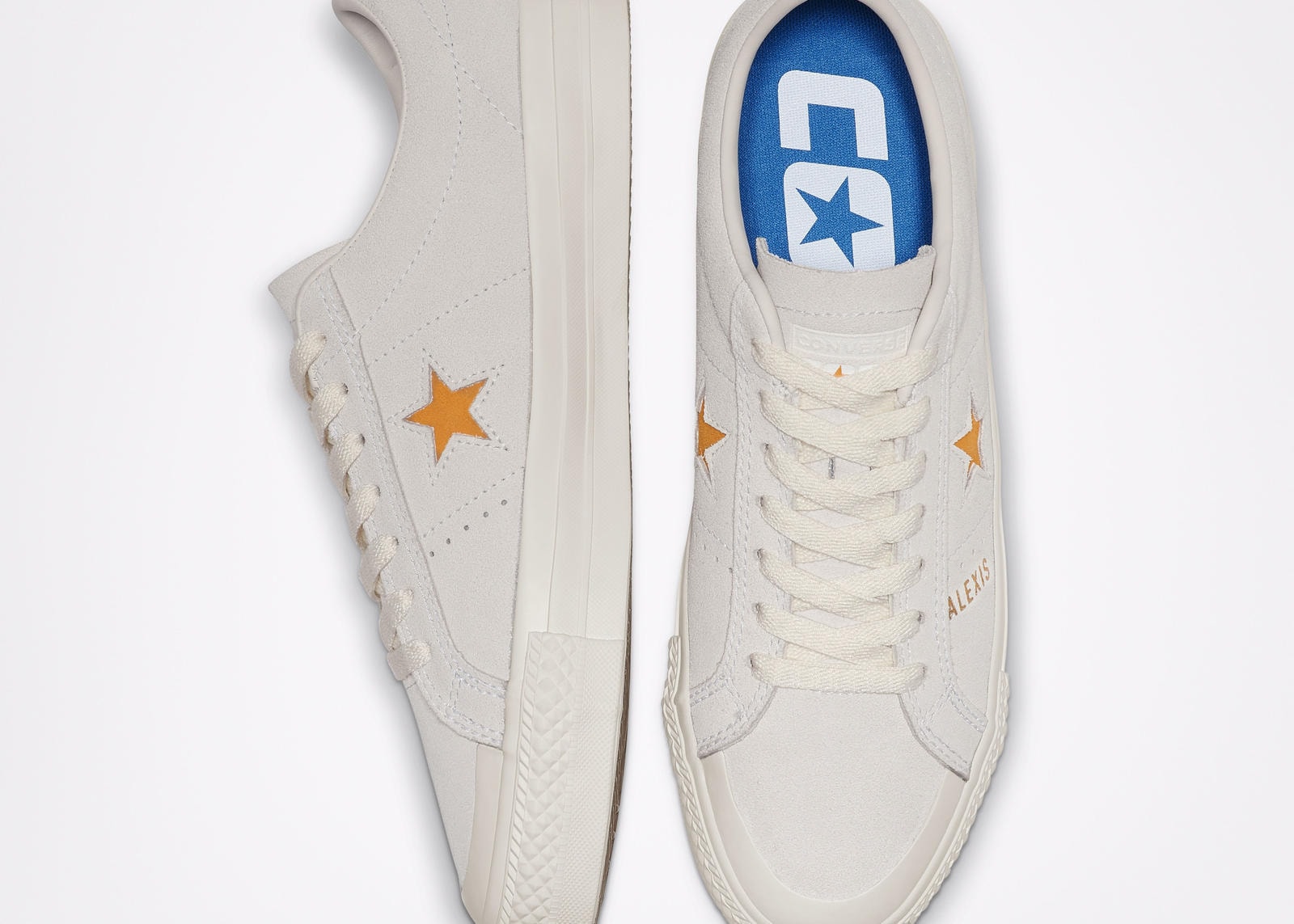 She also influenced a playful aesthetic for the One Star Pro: the white suede upper hosts a gold star; a baby blue sockliner; egret foxing tape; and a gold foil insignia, stamping "Alexis" on the upper. The shoe also arrives in unisex sizing—an important feature for Sablone.
"Skateboarding is for everyone," says Sablone. "I've grown up skating with mostly guys my whole life, but I skate with a lot of girls, too. I'm a female, and the shoe has my name on it, but I don't think it should be limited to one gender. The sizing makes the statement that it's for every skater."
Alexis Sablone's CONS One Star Pro is available at skate shops everywhere and at Converse.com.