ALLTIMERS' LATEST ADIDAS CAPSULE IS ALL ABOUT ADVENTURE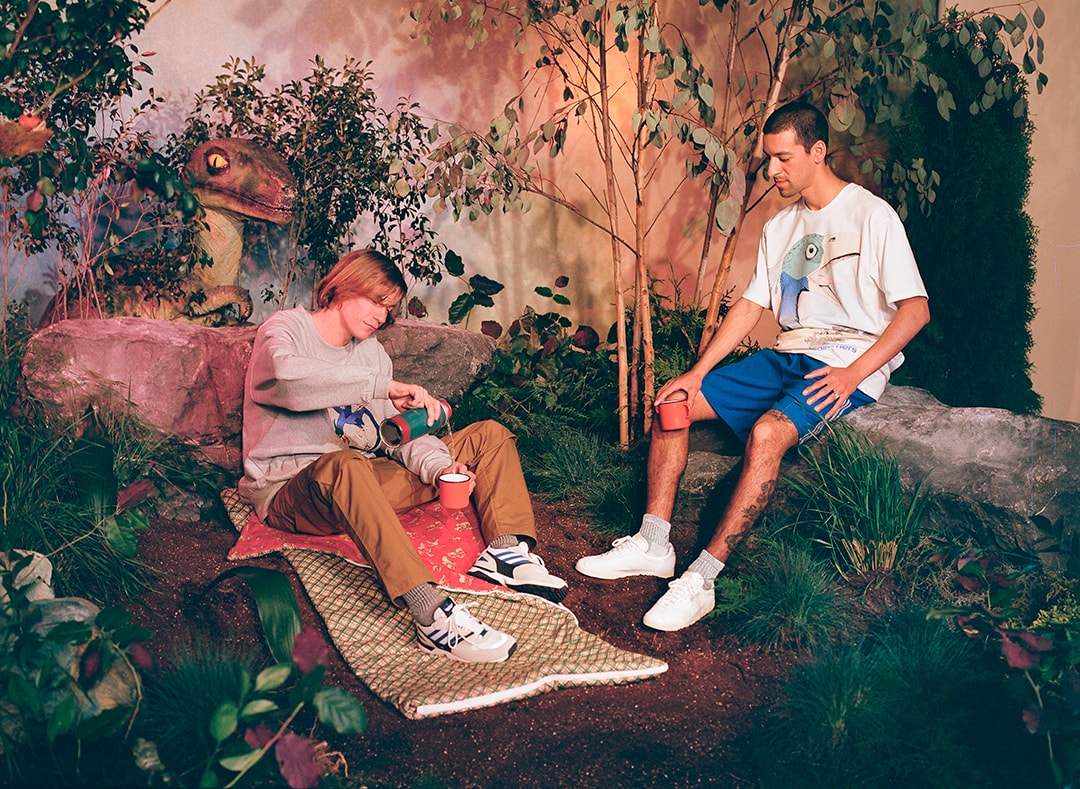 adidas and Alltimers have dedicated their latest capsule, the all-new Discovery collection, to the love of exploration. Designed for the voracious adventurer, the seven-piece collection is built ready for any great expedition from finding a lost civilization in the farthest corner of a cereal bowl, to petting the latest species of trogon birds.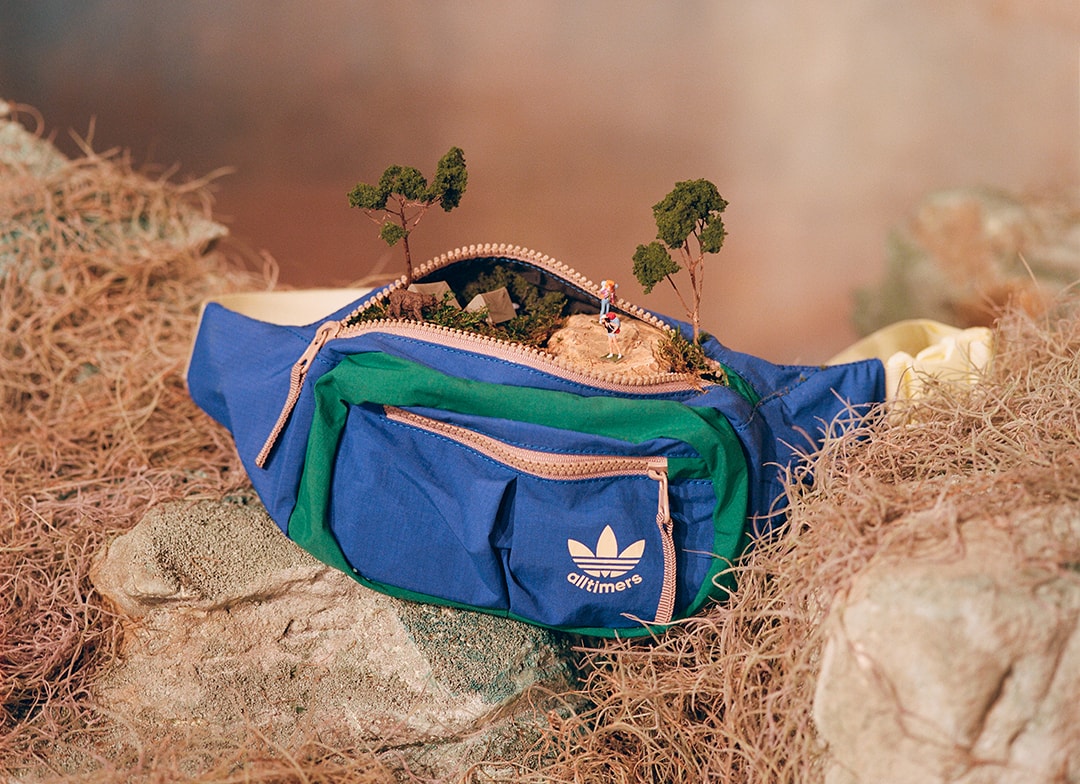 Sharing the inspiration behind the collection, Alltimers explains, "Everyone always tryna find somethin'. Whether it be car keys, a missing pup, the perfect flat ground or a soulmate—it's all important to find. Having the right equipment makes the search much easier. Behold the discovery collection from Alltimers. Inspired by people that were finding shit for the last 100 years."
Collaboratively stretching their creative muscles for the fourth season, adidas Skateboarding and Alltimers introduce a revamped ZX 4000 silhouette for their latest capsule. The 1989 classic runner is modernized with the Alltimers touch through a multicolor mixture of materials and reflective elements. The Gazelle Super also returns, this time in grainy white leather. Both footwear offerings are accented with subtle adidas Skateboarding and Alltimers branding.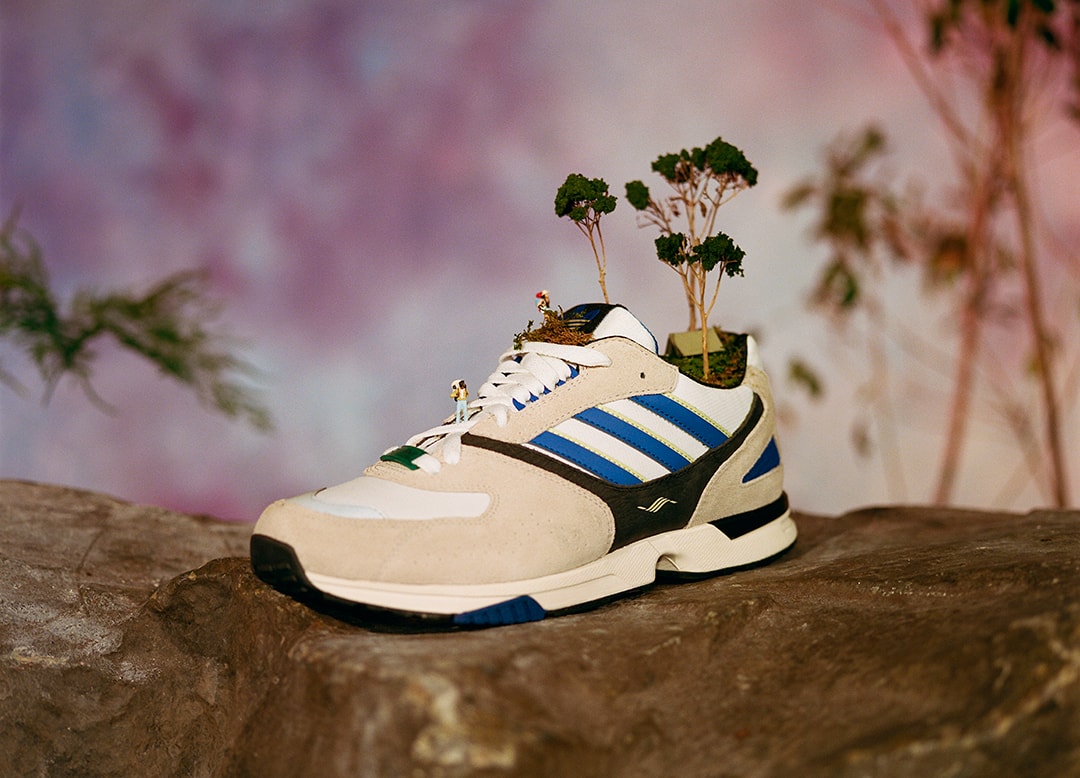 Five pieces make up the apparel line and all take design cues from adidas Outdoor's archival Adventure collection. The multicolor lightweight Alltimers Jacket holds a vintage aesthetic with breathable, contrasting panels coupled with the protection of UPF 50, handy chest, hood, and side pockets as well as a ripstop finish and storm flap. Matching Alltimers shorts are designed to enhance anyone's squat game and come in a bold blue colorway with an adjustable, sub green waist belt. Bolstering both of these offerings are the go-to Alltimers t-shirt and crew, emblazoned with a mystical creature the team stumbled across on an expedition through the Andes (it hasn't been seen since).
The collection is completed with a new addition to the adidas Skateboarding and Alltimers armory—the Alltimers Bag. Perfect for hands-free exploration and slapping lions high-five, the bag doubles as a specimen sample holder with zipped compartments and hip adjuster.
The FW19 adidas Skateboarding x Alltimers capsule collection ranges from $30-$160 USD and will be available through the Alltimers website, adidas Skateboarding and specialty adidas retailers worldwide beginning August 3rd.