ARTIST OF THE WEEK: STEPHEN PALLADINO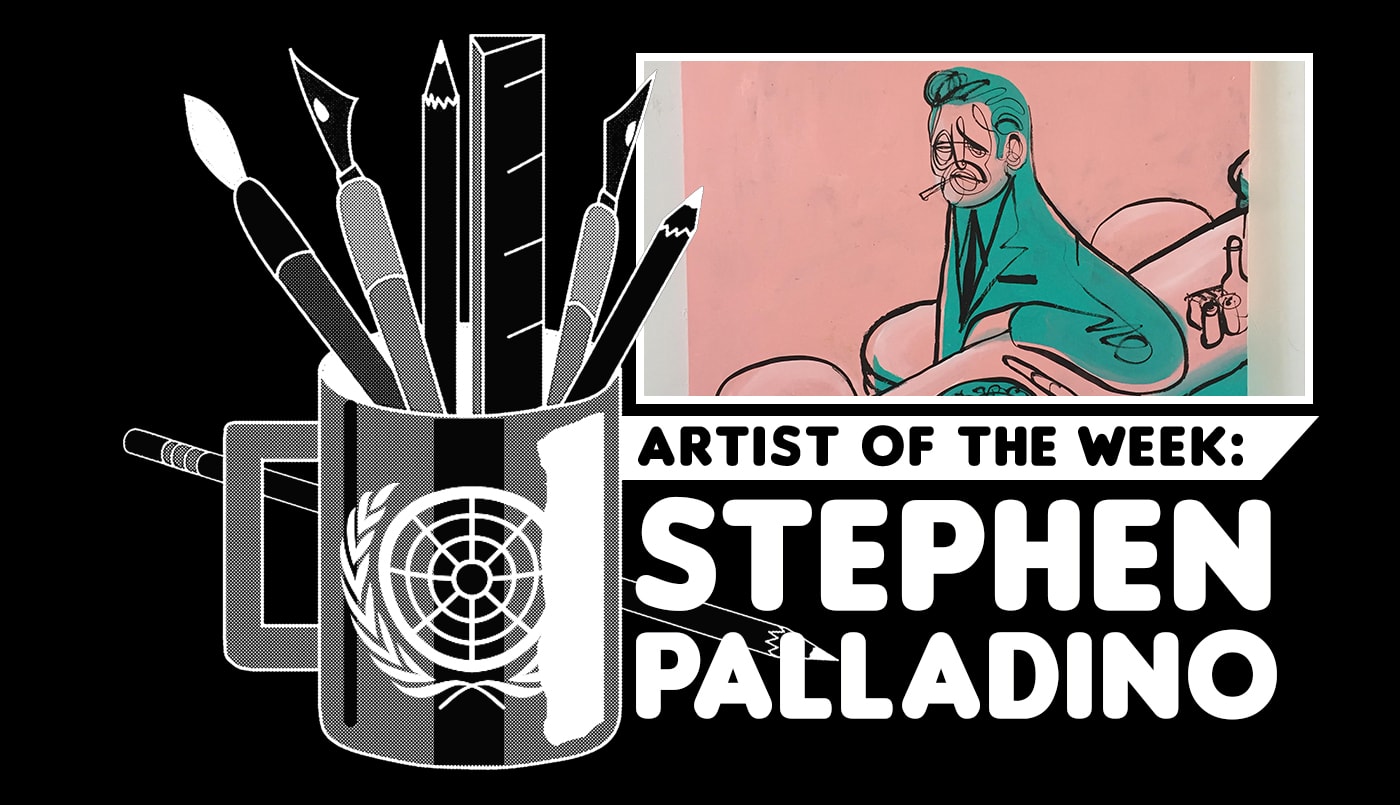 WORDS: Stu Gomez
If you caught last weekend's epic 25th annual Tampa Pro contest, chances are you got an eyeful of
Stephen Palladino
's distinctive mural work. Palladino has been painting walls since he was just a wee teenager, and now—twenty years later—he's creating art for clients as diverse as Lady Gaga and the NBA. We got a chance to speak with him about his history in art while he was working on a project in Cuba.
How did you become interested in art?
I don't think I can remember a time when I wasn't interested in art or more specifically drawing. It was just in me naturally. It was the only thing I was good at and I was "the kid that could draw."  I didn't always feel comfortable about it but my father, who was into old cars and tattoos, would show me things like Rat Fink and MAD magazine. It made me want to keep drawing. He also worked in The Bronx and he'd take me around and show me these big murals by Tats Cru that really inspired me to want to paint.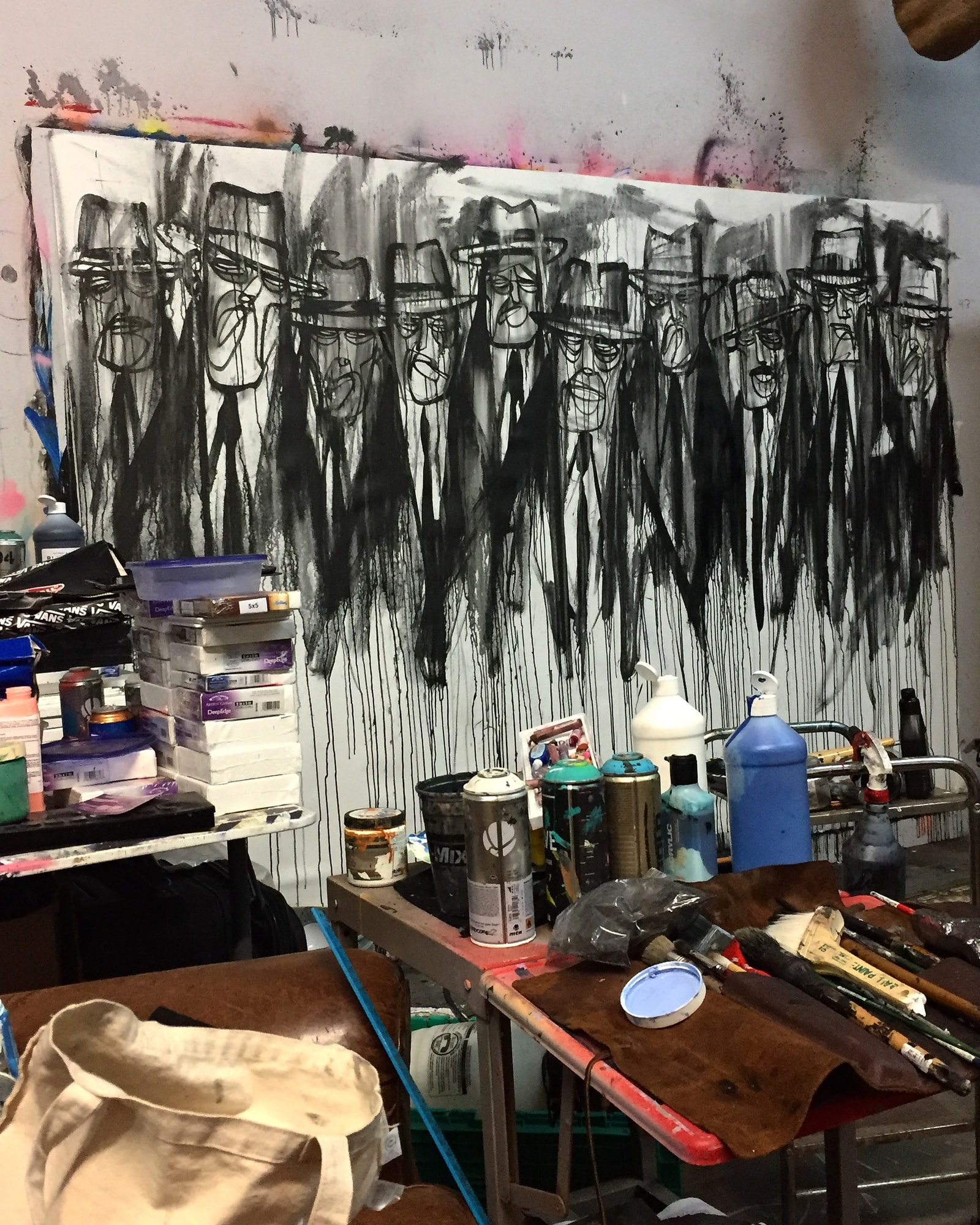 What's your history with skating?
Poser all the way, lol. Theres not too many things cooler than skating and from an early age I was really attracted to it. Of course the graphics were like drugs to me and I would re-draw them all over my folders and backpack. All my friends were really good at skating and I wanted a board but my pops would never spend money on anything he thought he could make or find and he made me a skateboard that I was really embarrassed by and never rode.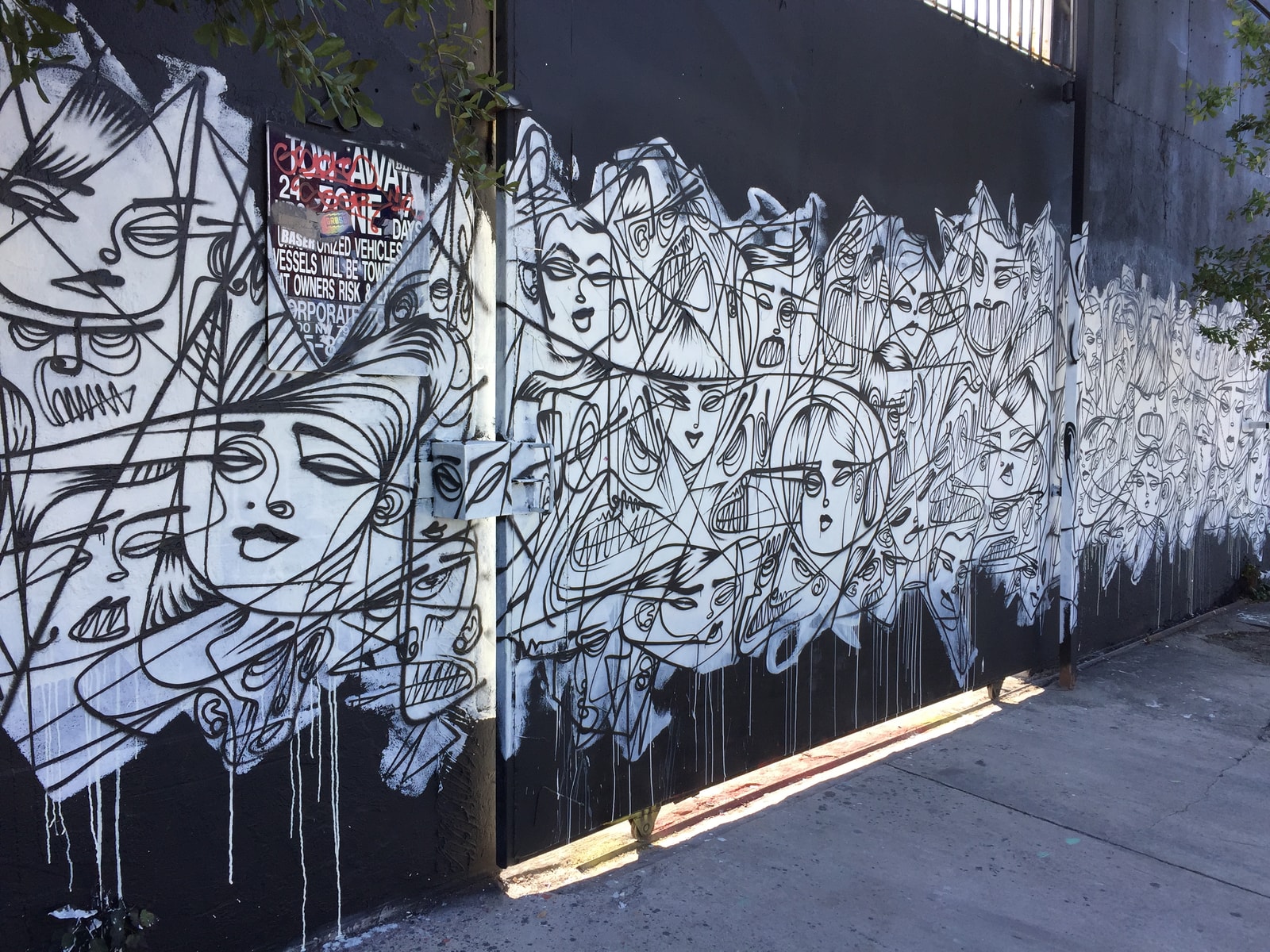 Your work is very distinctive, but also really diverse. How did you develop your style?
Thank you very much. As a kid I liked drawing all kinds of crazy cartoons and graffiti letters. I could also do realism well but I despised it. I wouldn't follow instructions in school and wanted to do my own thing, always. I learned contour drawing in fifth grade art class and have practiced that technique my whole life. I feel like 5 different artists in one; I can't sit on one formula too long. There's always moments with my drawing where I feel like, "Whoa, this is what I should do now," and then later changing my mind.
I think I'm never really content with a certain style or method so I constantly feel the need to switch it up. Some lines I can't escape. They're engrained in me and I see them over and over in my work. I think I try to escape them. I talk to myself like, "Okay, let's fucking go nuts and go this way and now let's go this way." No matter what I do I like to have that vintage gangster tone because of the way I grew up and what I was surrounded by.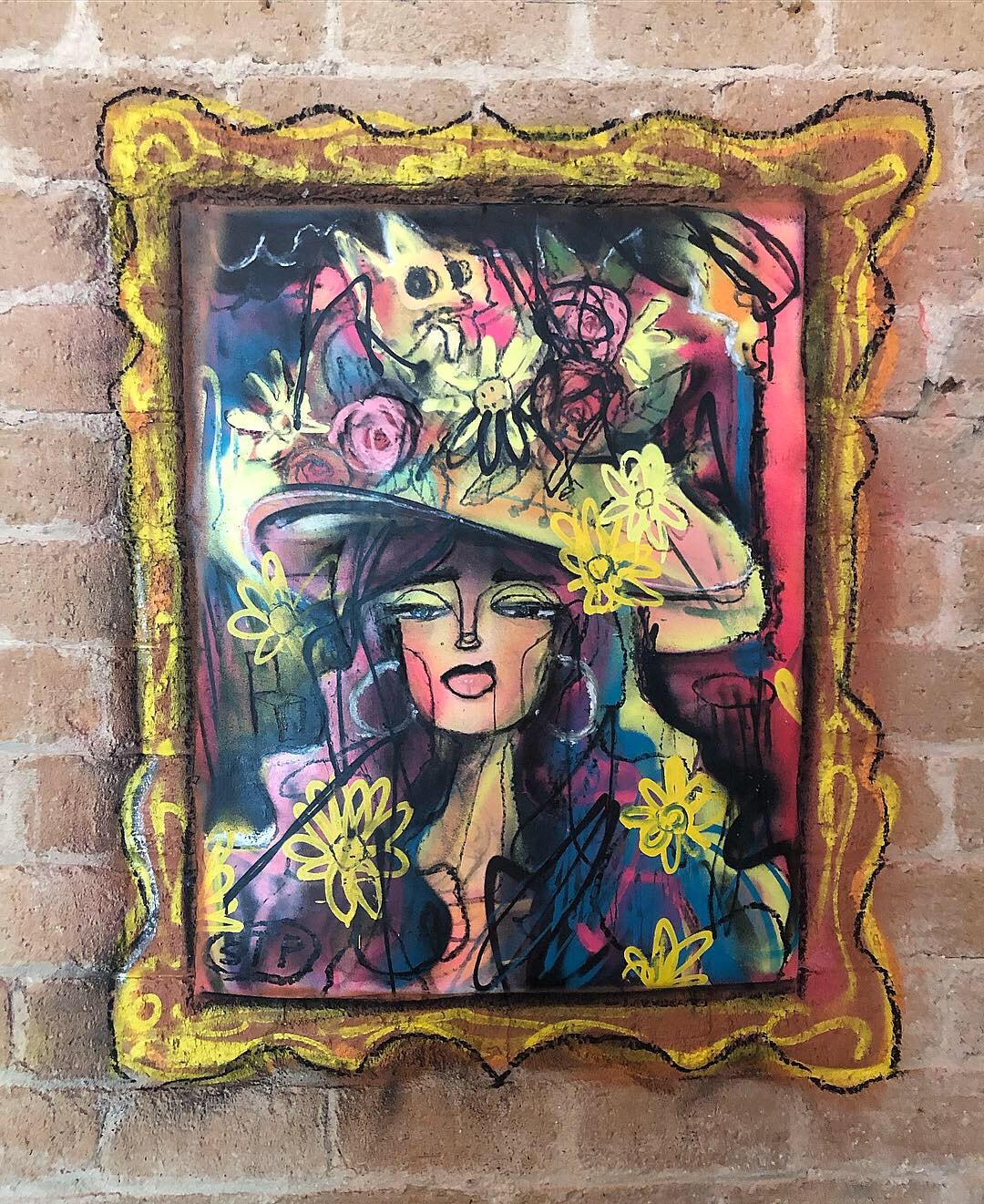 The stuff you do really looks sick for large-scale wall projects. Do you have a pretty deep history with mural work? 
I started doing murals at a young age. Im 32 now and my first mural was at 14. It took me so long to complete because I didn't know what I was doing. Google wasn't a thing so I'd go to the library, and also my pops was pretty clever so he would give good advice. I made mistakes but each time I painted I would improve. I've always been interested in mediums so I studied them all. I think talent you're born with; skills you earn. It's all about practice. Same with skating or anything else.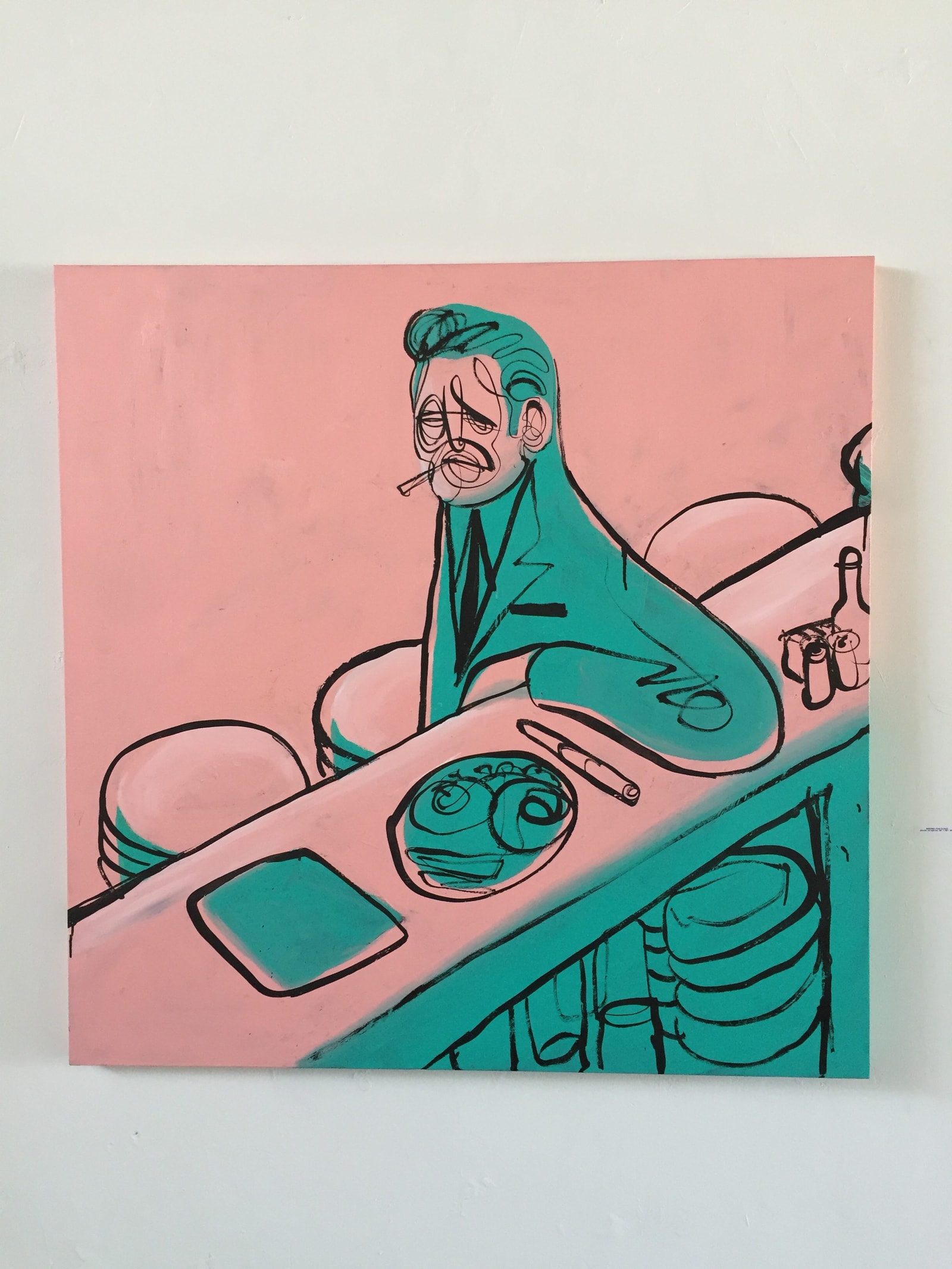 I saw that you were commissioned to create art for Lady Gaga! 
Things like that happen where you least expect it. Someone you know that knows someone you know that shows someone your work and you end up getting lucky. I'll never forget those people that helped me get those opportunities in this thing. Shout out to Woos and Mama Bird. The pieces I did for Gaga went with her on her entire North American Art Pop tour.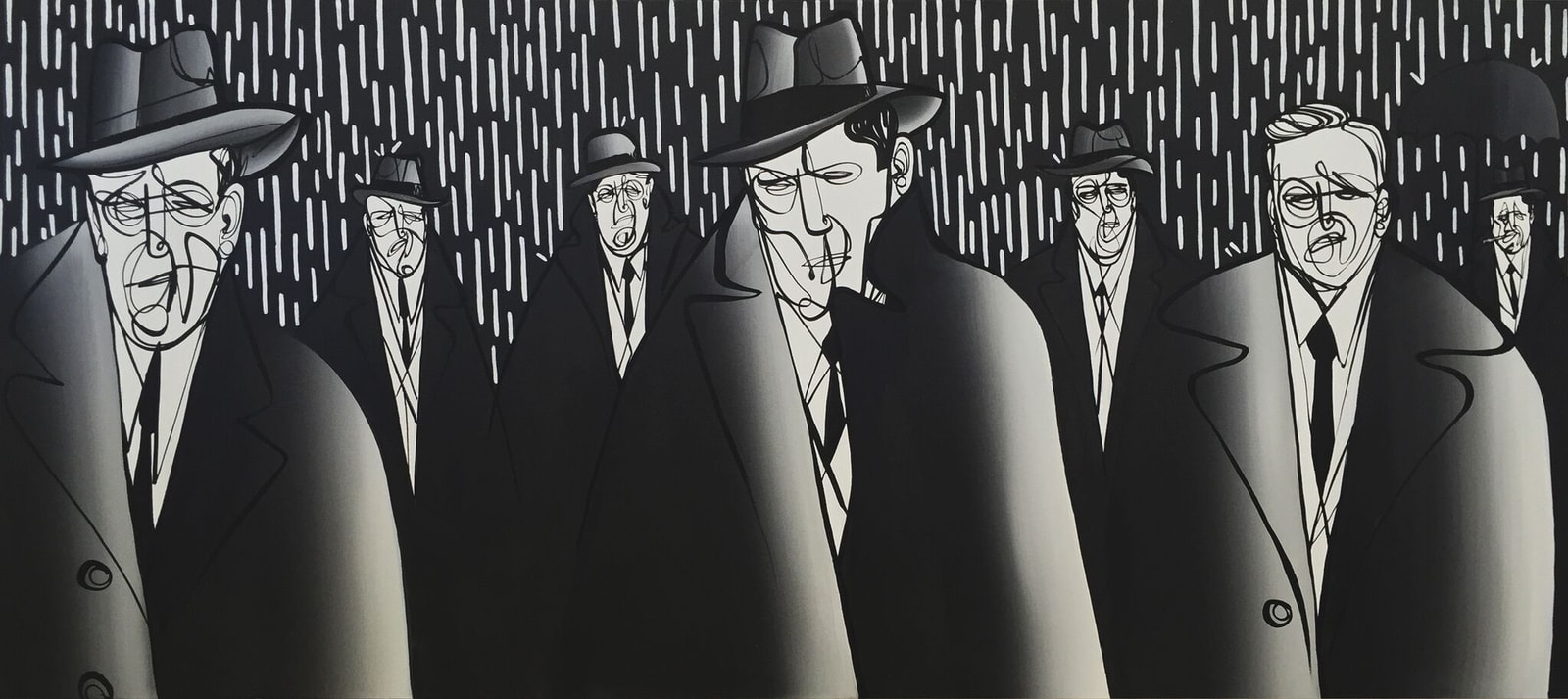 How long did it take you to build your reputation so that these high-profile jobs just come rolling in?
I can't put an exact number on how long that took because I still feel I'm building and connecting. I did construction work  from 16 years old until I was 21 or so. My pops had just passed and he made it really clear to me I needed to take my art serious. So from then until now has been about 10 years of grinding away solely on my art. I've traveled quite a bit and have met many people along the way that have helped me get that kind of exposure.  I struggled a lot at first but the more I pushed forward the more I succeeded.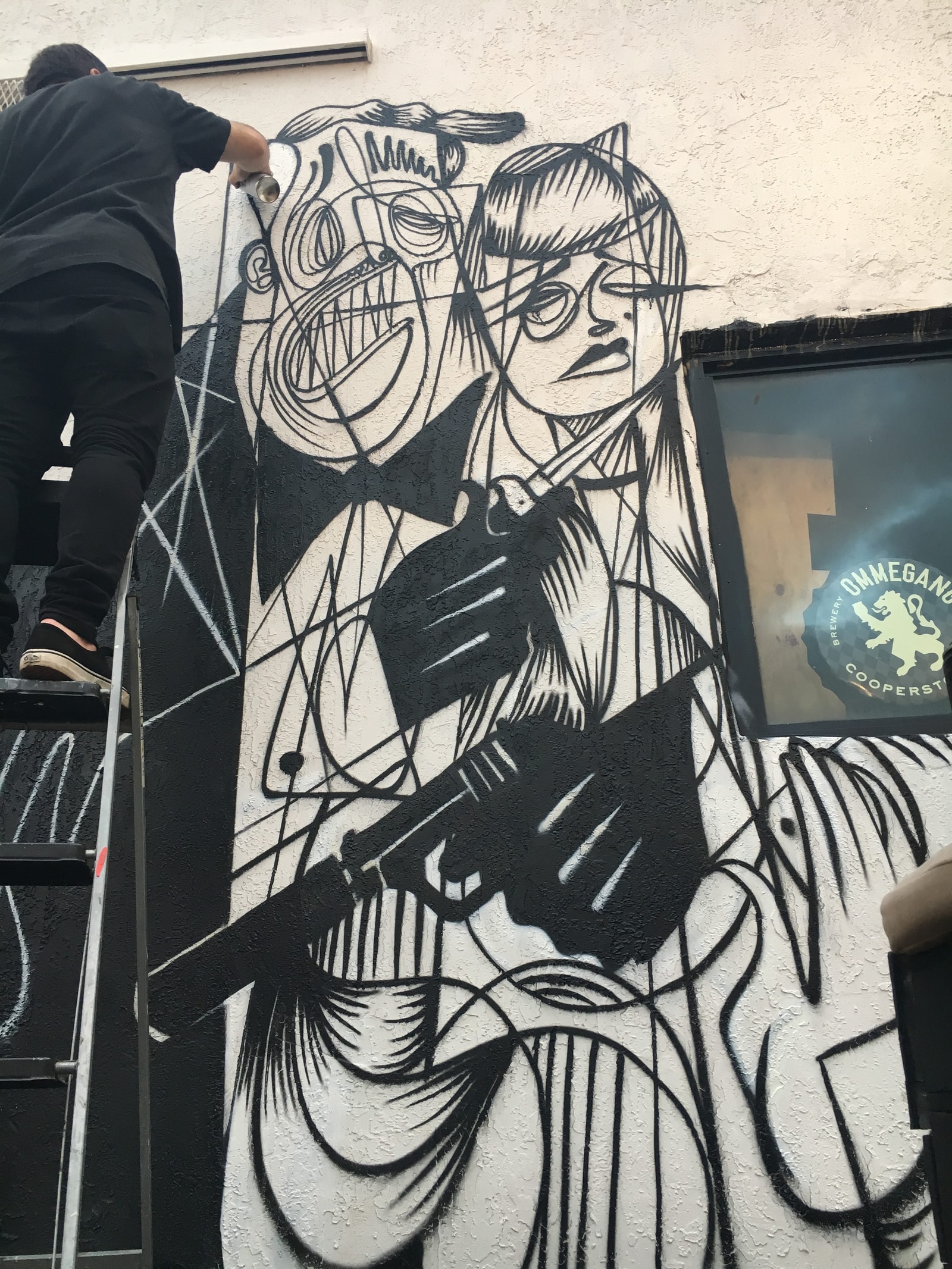 Are all of your pieces planned or do you approach them more spontaneously? Do you have an example of a piece that turned out way different than you'd envisioned?
I want to plan but almost never can—I end up just going for it. In that way I feel good but then when it feels repetitive I start to think what if  I do it like this and switch it up. So I plan like that, just constantly re-imagining and telling myself, Be different! Everything in my sketchbook feels like happy accidents. Especially if I'm not paying attention while drawing. I hate to focus too much or overthink. Best to be simple and see what comes out.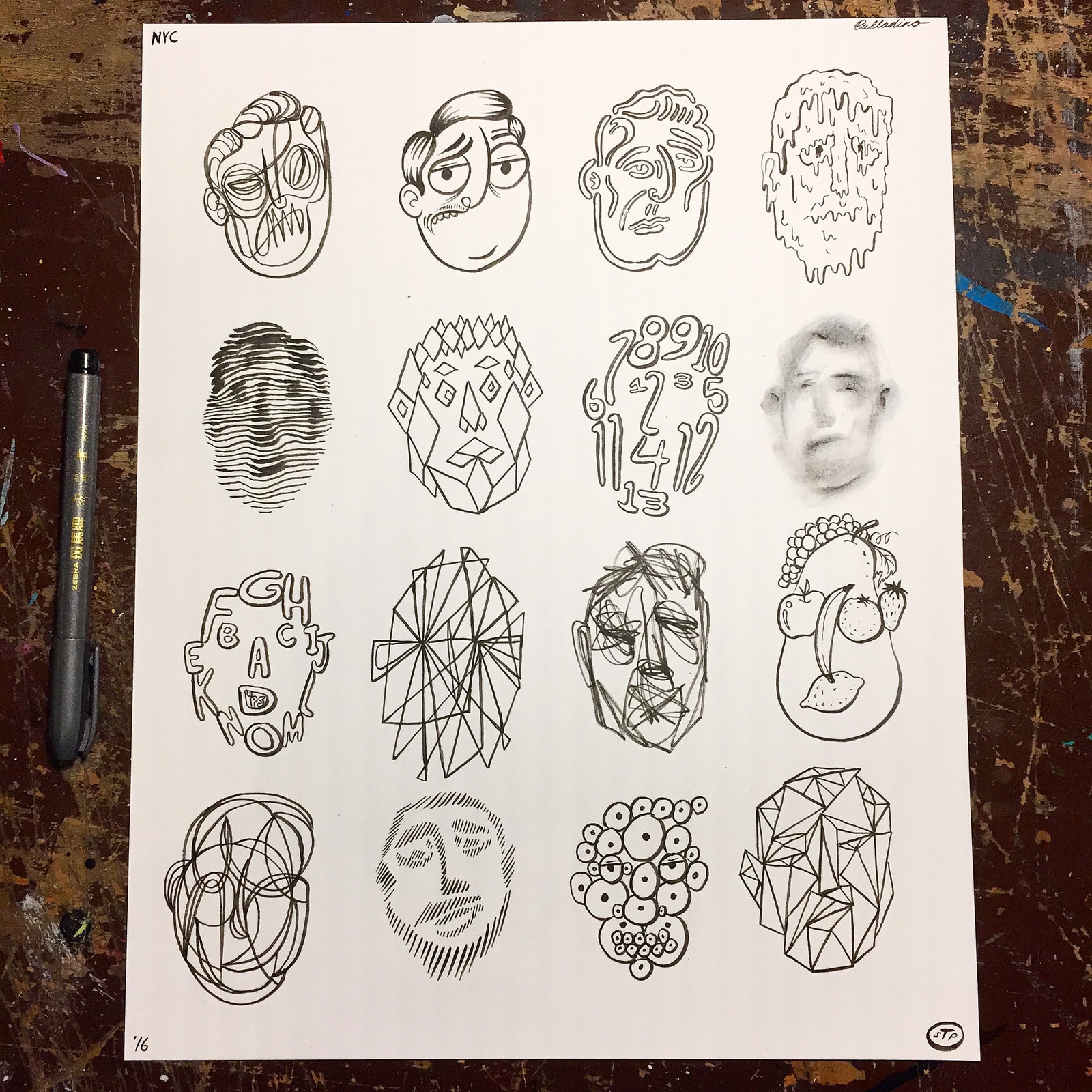 What are some projects that you're currently working on?
Right now I'm coming off a huge high from my trip to Cuba where I was invited alongside a group of international artists to paint murals in Old Havana. The project Is San Isidro Distrito de Arte. It's really special. I'm also gearing up to go back to Tokyo and then Taiwan in April with my friend's brand, Thumpers. I will have a small exhibition there with the release of their spring/summer collection that features some of my designs.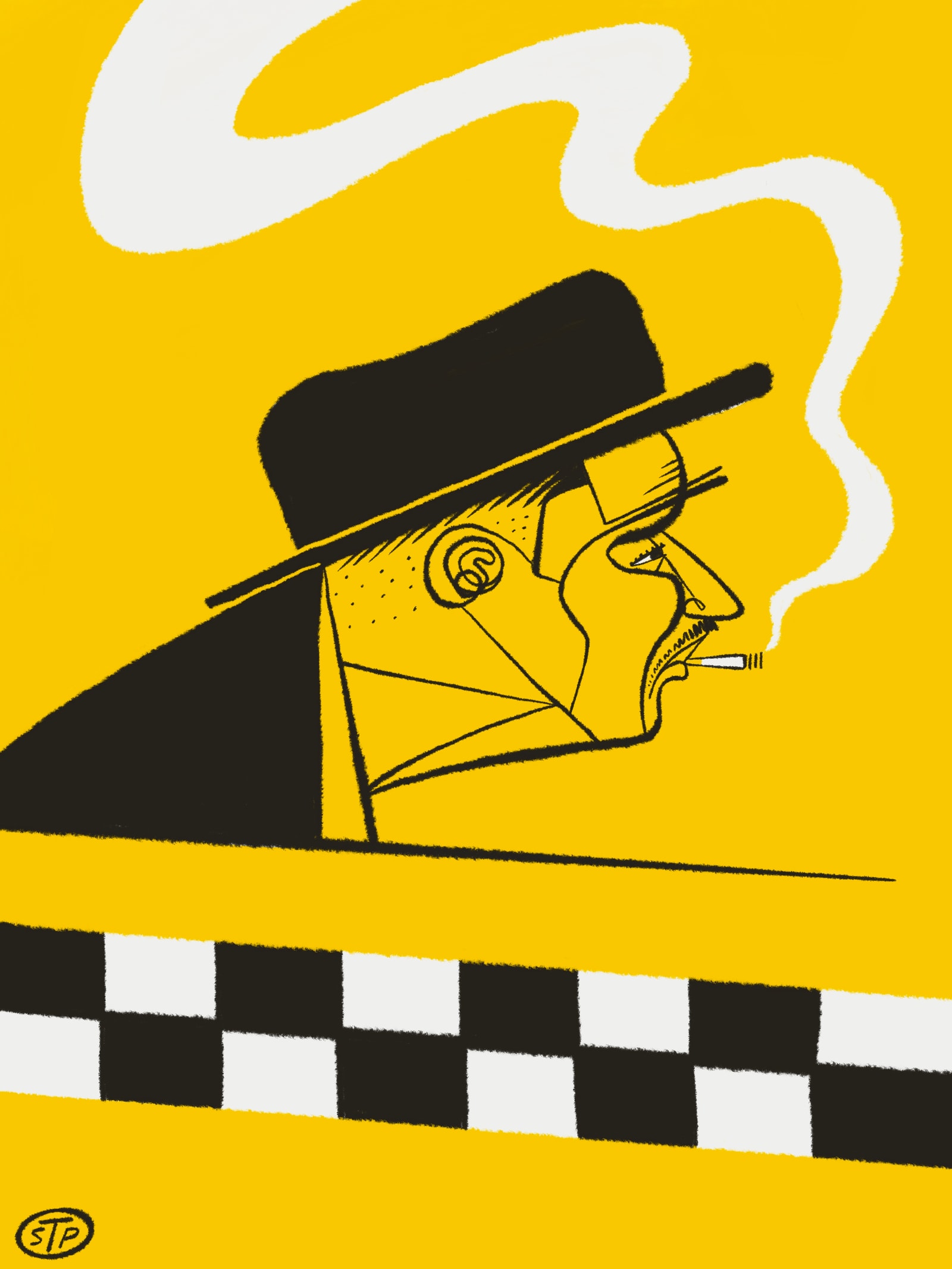 Do you have any tips or hacks for artists who want to improve their craft and one day get to your level?
My mentor, Oscar Pumpin, told me until his last breath, "Stop being a pussy and do it even if its wrong!" He gave me confidence and showed me what it's like to not be afraid. He said to me, "Always be honest with [your] art and let people find you." I share those tips with artists all the time and if you have a mentor figure in your life spend as much
time
around them as you can. Push for originality, always be who you are, and don't kid yourself. You either got it or you don't.