Benivision: Aurelien Giraud Vs. TJ Rogers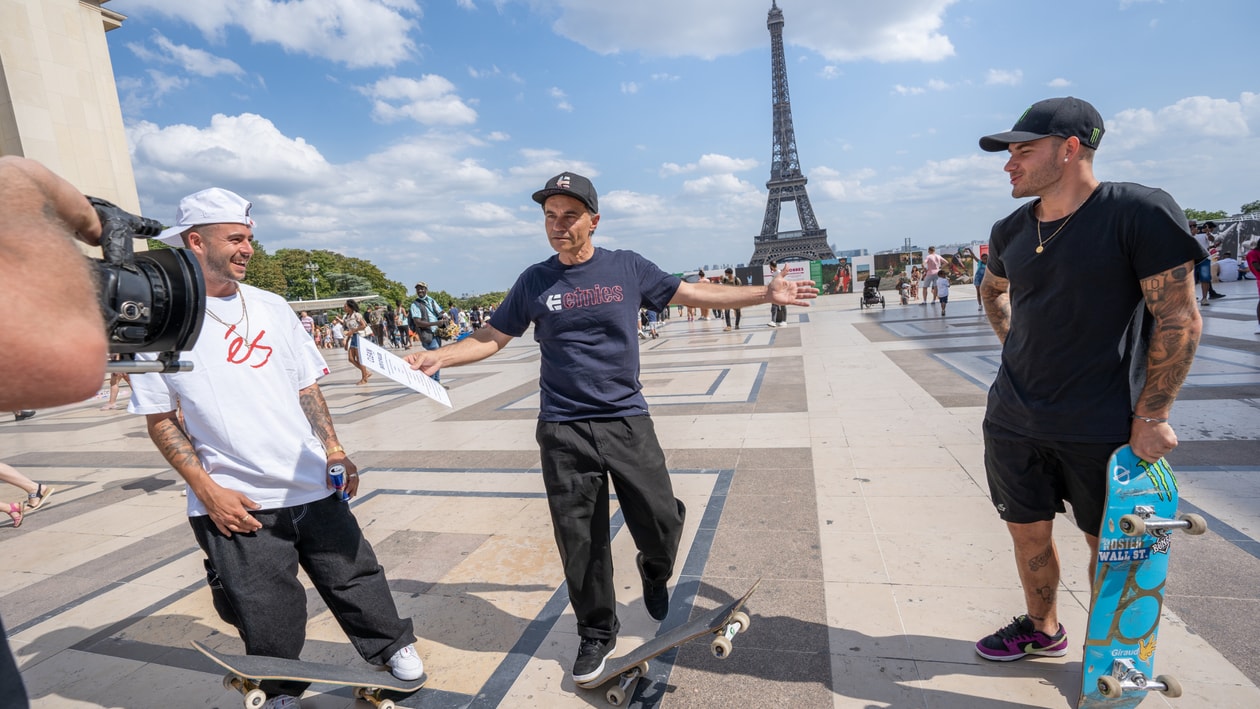 Photos: Benjamin Edwards
It's uncommon our legend behind the lens, Yoon Sul, isn't capturing the latest action unfold at the BATB 12, but this most recent uncommon battlefield required a substitute… for the first time ever, a Battle at the Berrics bout was held outside The Berrics at the Place Du Trocadero in Paris, France. With an unreal view and a marble floor, the stage was set for TJ Rogers and Aurelien Giraud to do battle!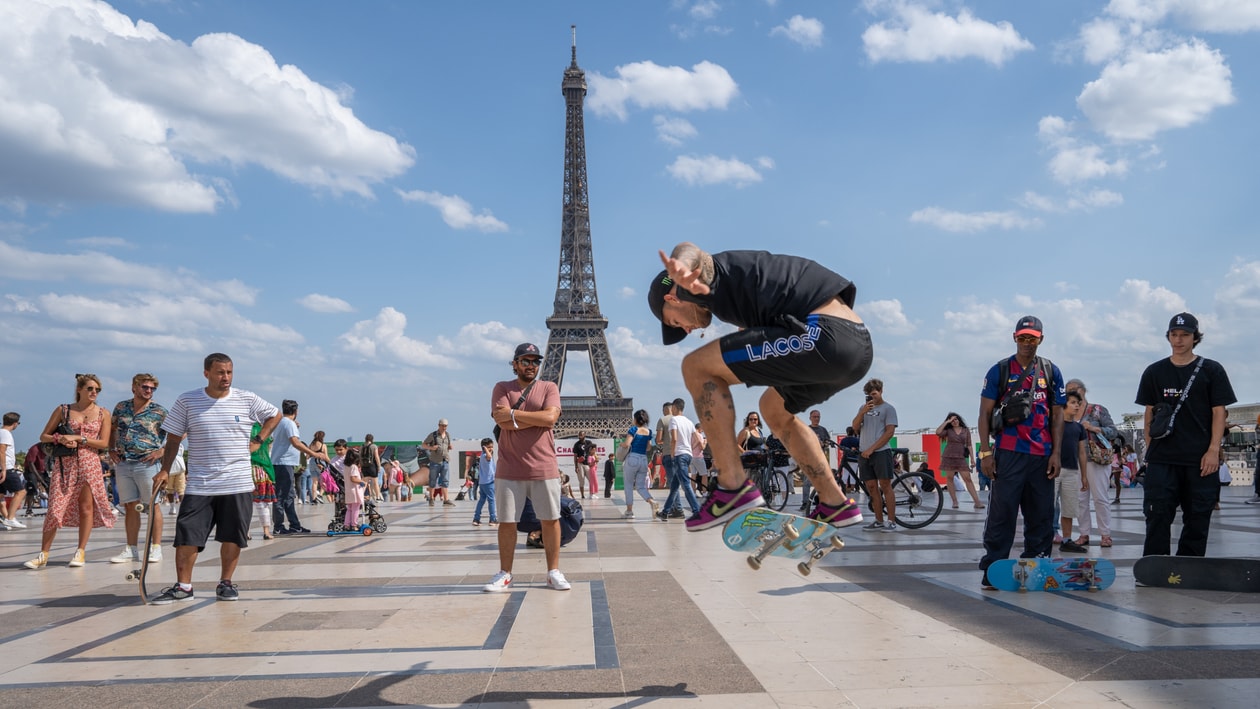 With so much to the story we had a few words with photographer Benjamin Edwards on how it all went down. "It was like a dream, so much happened in such a short amount of time, blink and you would have missed it."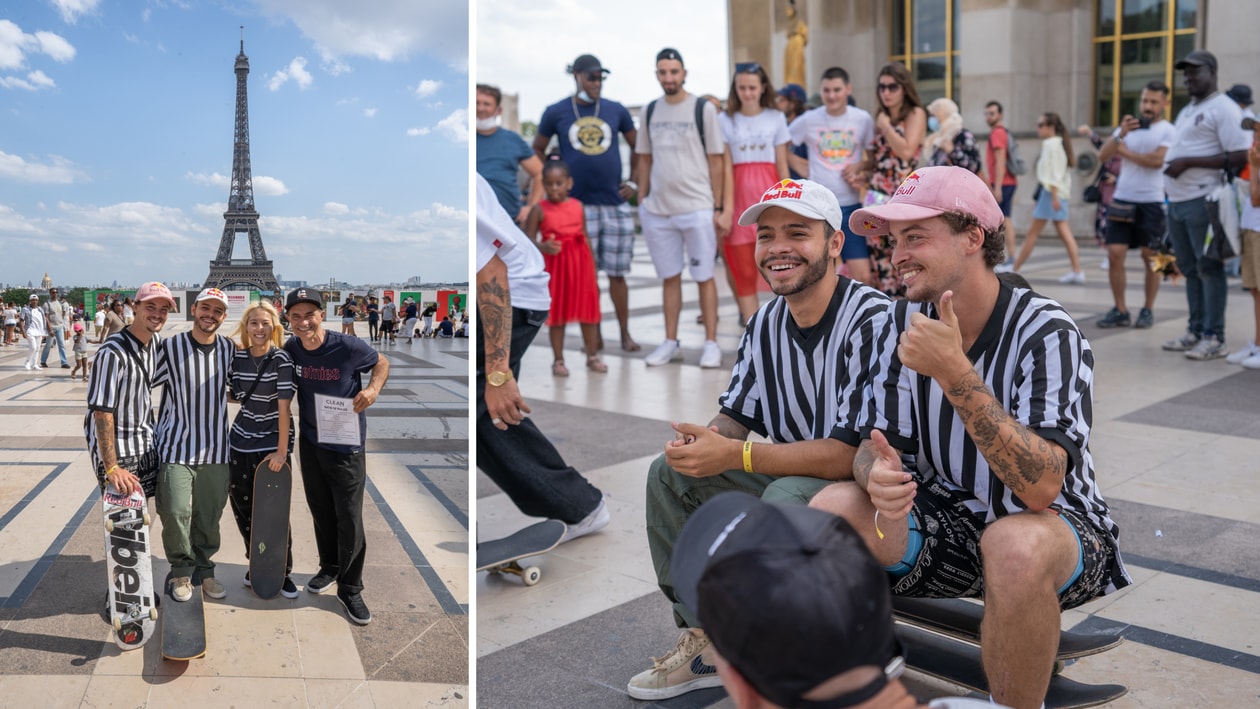 Ben went on to tell us how the battle almost didn't even happen. "There was very little planning… we grabbed Pierre, TJ, Aurelien, Gustavo, and Lucas and headed towards the tower. We had a small group of friends with us so we decided we just had to barge it. The Place Du Trocadero usually has around a couple hundred people there, minimum. All taking photos of the Eiffel Tower, the usual tourist stuff… the concern was really if we could make the space and avoid security, which was mission impossible to me."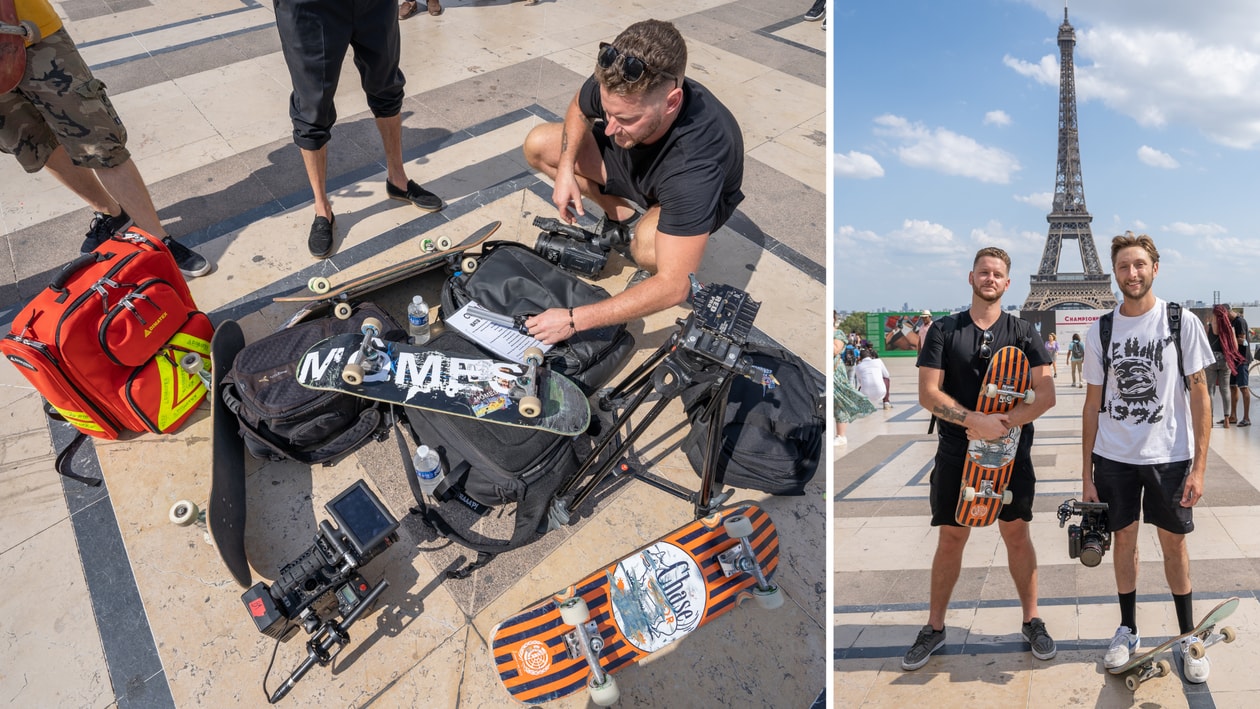 With a little help from their friends at Red Bull the security not only gave them a 30-minute window but they also staffed a few guards to keep an area clear for the battle. "A few of the Red Bull guys got into what looked like a heated argument with security. I thought we're either getting the boot, arrested, or a miracle." When the miracle verdict came it was time to get down to business.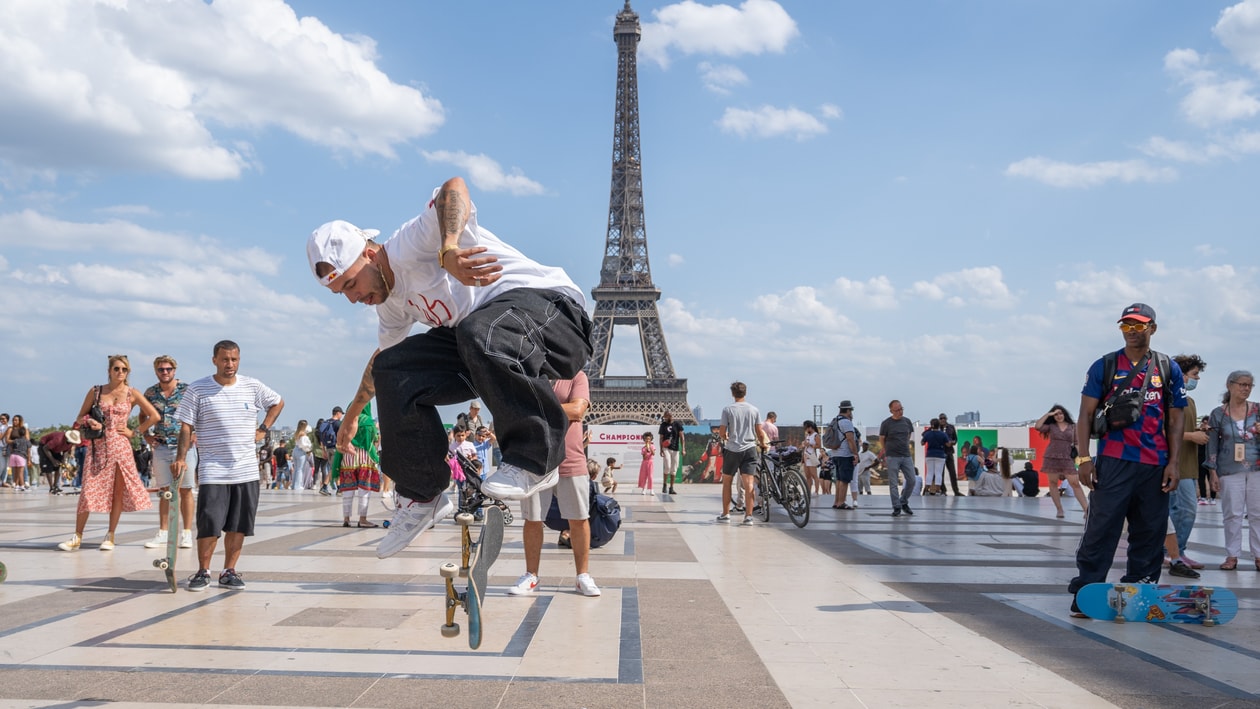 "Skateboard royalty Pierre André Senizergues read it, Gustavo & Lucas called it, and even after the dust settled it was all love between TJ and Aurelien. I looked at Chase and Brian in disbelief saying something to the effect of this was the wildest thing I've ever seen in my life…" Another great moment in BATB history, kids.