BLACK MAGIC SOUP: SALAD GRINDS & BEAN PLANTS #69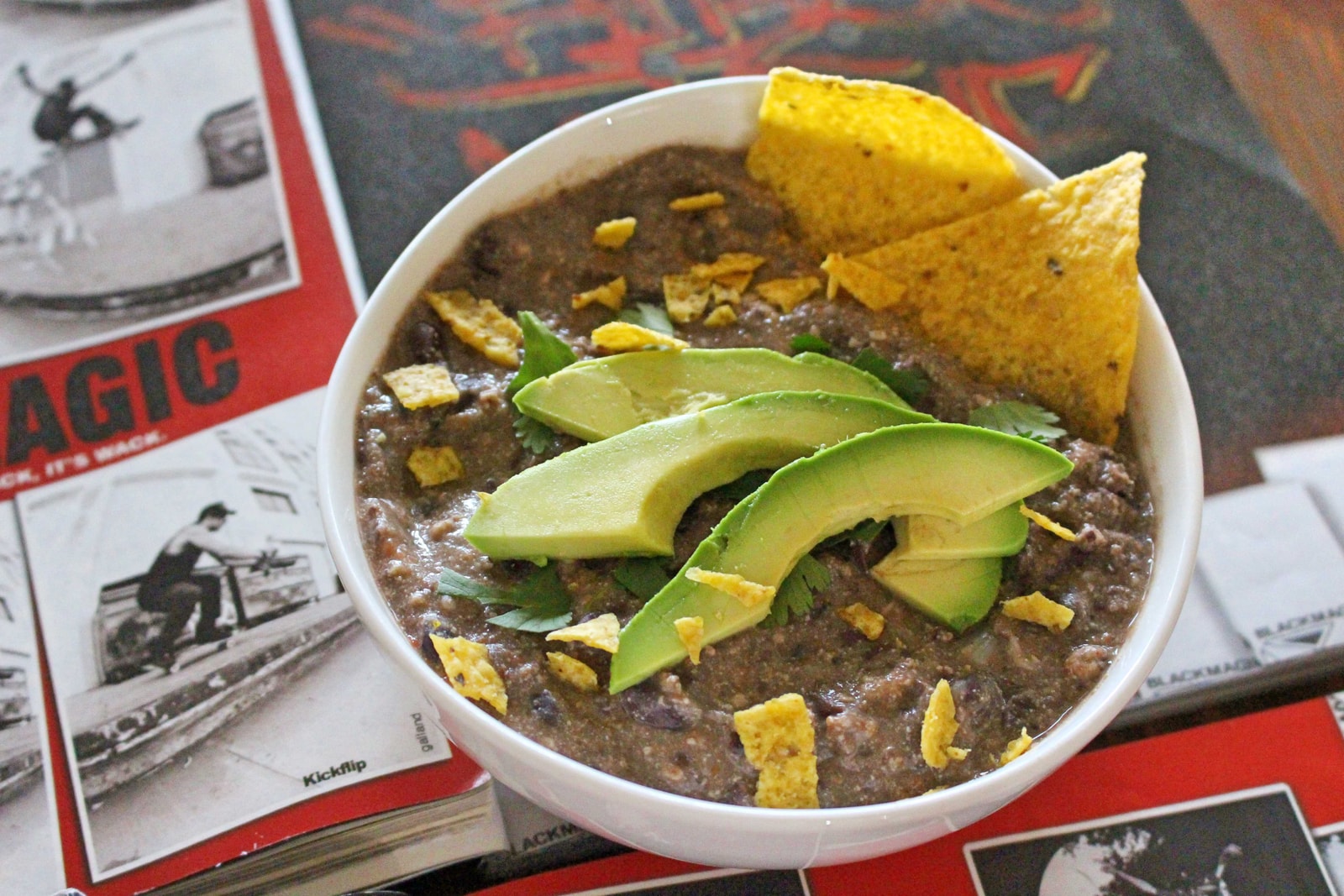 Black Magic Soup
(Spicy Black Bean Soup)
WORDS: Johnny Lozano
The nature of product preference in skateboarding is sometimes very confusing.  While a lot of product preference is very obviously based on performance (vulc vs. cup, tight vs. loose, steep concave vs. shallow, etc.), some of it is no doubt a result of impeccable branding.  I'm alluding to the demographic's fierce loyalty to a certain brand of hardware, wax, and other ancillary items that, in all reality, are probably all distributed from the same supplier as the less-preferred brands.
Before this gets misconstrued as a diss to the intricacies that differentiate brands, I'll admit that I, too, am nothing more than a mere conglomeration of seemingly baseless preferences: despite there being (at best) minimal difference in performance, for the longest time I refused to ride anything other than Black Magic griptape.  While I've been on the MOB kick for a while now, there was a time when Black Magic's branding was so influential that I wouldn't accept grip from the shop that was flowing me because they only had Jessup.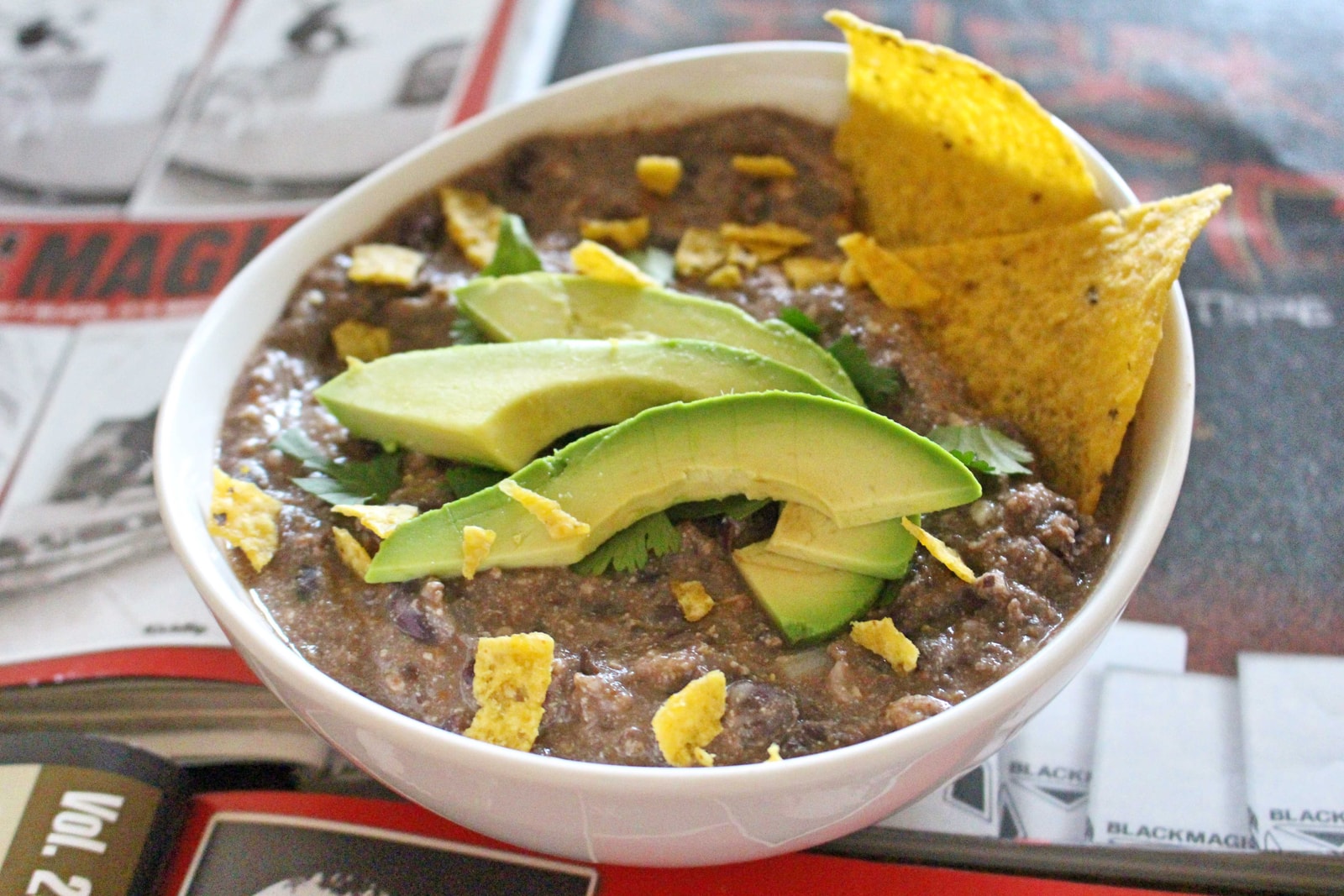 And that's not to say there's no difference at all in the griptape world (I'd still pick MOB over other brands), but rather to say that the difference is, like, 90% branding and 10% performance.  Shorty's seemed to understand this, as evidenced by the Black Magic slogan: "The magic's in the grit… if it ain't black, it's wack." The older me understands that this is largely untrue, but teenage me (and others) still saw it as the gospel.
Much like how some preferences in skateboarding are 90% arbitrary, some differences in nutritional opinion are largely baseless. This week, I finally confront my affinity for black beans. I have posted a lot of black bean recipes in the last year and a half, rarely espousing the benefits of other types of legumes. That's not because others are nutritionally deficient; most legumes boast the benefits of being high in fiber, protein, magnesium and other essential vitamins.  And indeed, others also have slight variations that make them more suited for other needs (for instance, kidney beans are slightly higher in antioxidants; chickpeas are higher in B vitamins), but the go-to nature of the black bean is deeply ingrained in me, just like my pre-adulthood loyalty to Black Magic grip.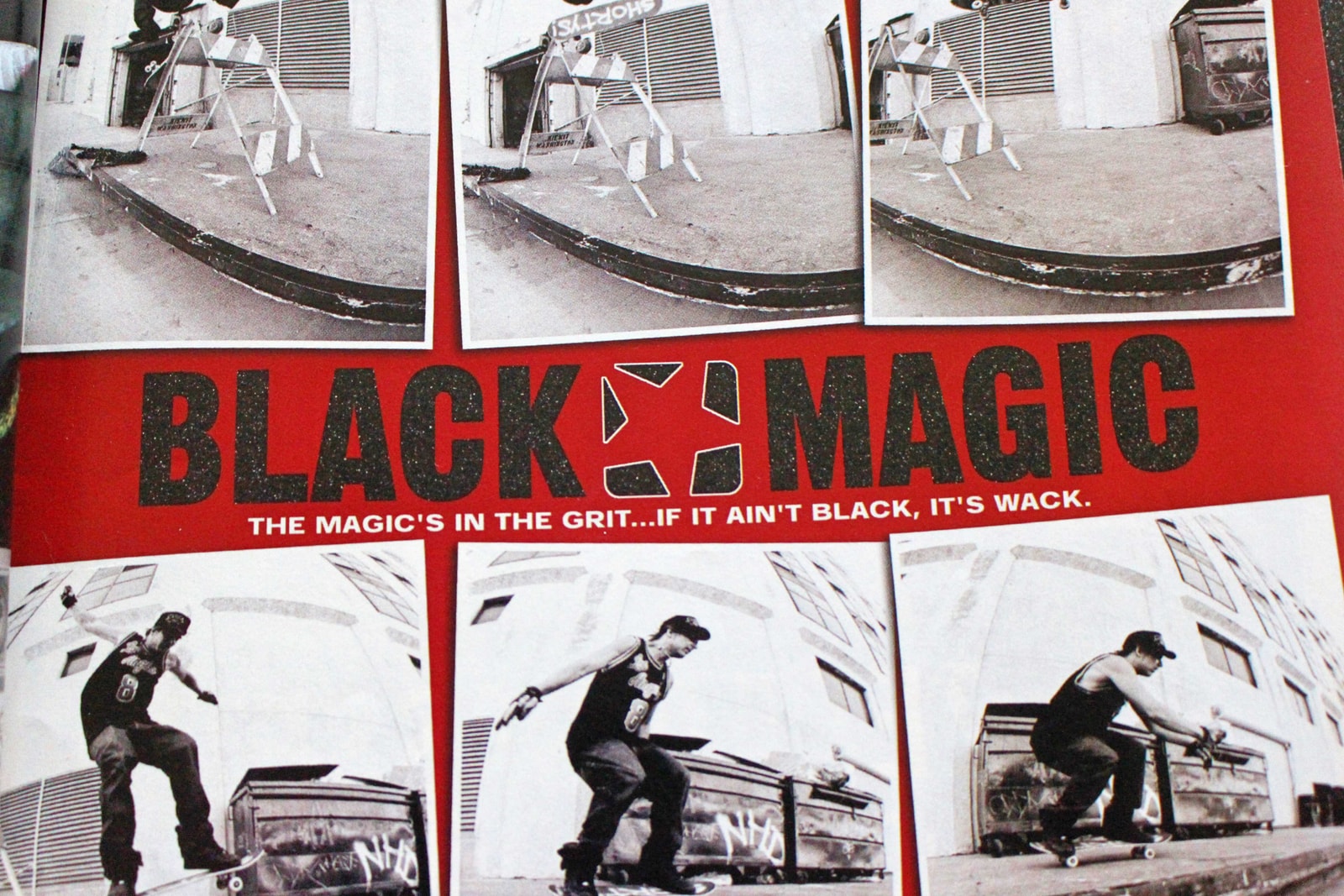 In celebration of baseless dogma, this week's recipe is a spicy black bean soup. I thought I was done with soups and stews for the winter, but with the temperature still dipping below the 40s here in Austin, Texas, there's at least one more in the chamber. While it seems like I gush each week about how easy each recipe is, I'll switch it up for a second and gush about how cheap this one is. Assuming you keep a decent spice rack, the total ingredient cost of this recipe (which makes six servings) is about $8, or $1.33 per nutritionally dense serving. The prep is easy, especially if you're using canned black beans, and it's versatile as hell—you can add in just about any spices you want and garnish it with just about anything. As if all that weren't enough, the taste is superb: hearty, spicy and nutrient-dense.  I don't want to oversell it, but in this case, the loyalty to black beans might be as high as 20% functionality and only 80% branding!
The magic's in the [fiber, protein and magnesium]… if it ain't black [beans], it's wack.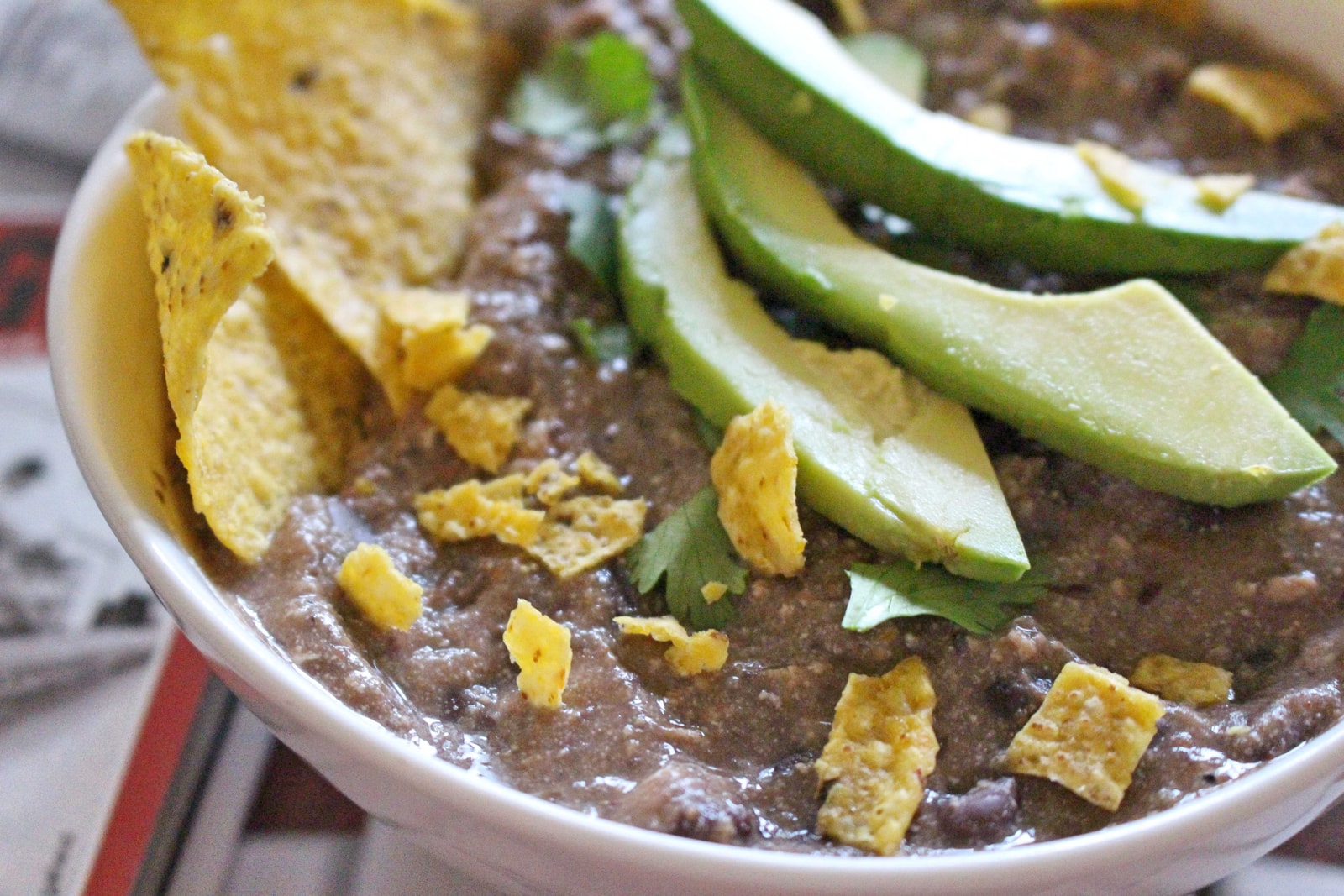 INGREDIENTS:
1 tbsp. olive oil

1 large yellow onion (chopped)

3 large carrots (sliced)

1 tbsp. cumin

2 tsp. chili powder

2 tsp. minced garlic

1 tsp. cayenne powder

½ tsp. chipotle powder

3 cans black beans (drained)

1 block extra firm tofu (crumbled)

4-5 cups veggie broth or water

Salt and pepper, to taste

Cornstarch (optional, for thickening)

Garnish of choice (cilantro, tortilla chips, avocado, etc.)
DIRECTIONS:
Warm up the olive oil on medium heat in a large pot and start chopping those veggies. Toss the onion and carrots in and cook for 5-7 minutes or until the carrots are soft and the onion is translucent.  Then toss in the cumin, chili powder, garlic, cayenne powder, and chipotle and stir it all up, cooking for another minute or so.

Toss in the black beans and crumbled tofu (no need to press it first, just give it a good squeeze over the sink, then crumble it up into the pot).  Stir around and cook for another minute before adding the broth/water. Bring it to a boil, then a medium heat simmer for 30-40 minutes or until the broth/water has been reduced to a manageable amount (about ½ reduction from evaporation).

Take about ½ of the contents of the pot and transfer it to a different pot to let it cool some. Once cooled, transfer to a blender and blend until it's essentially a black bean smoothie. Then transfer it back to the main pot and cook a little longer. Remove from heat and add salt and pepper to taste. If you want it a little thicker (like a stew or chili), add some cornstarch, otherwise serve with some water left over. Add the garnish of your choice and chow down!
Happy Shredding,
Johnny  
For more recipes, check out www.saladgrindsandbeanplants.com or find us on Instagram at @salad_grinds_and_bean_plants.