Skategoat & BRYTE Visit Angry Orchard, Come Back With Collaboration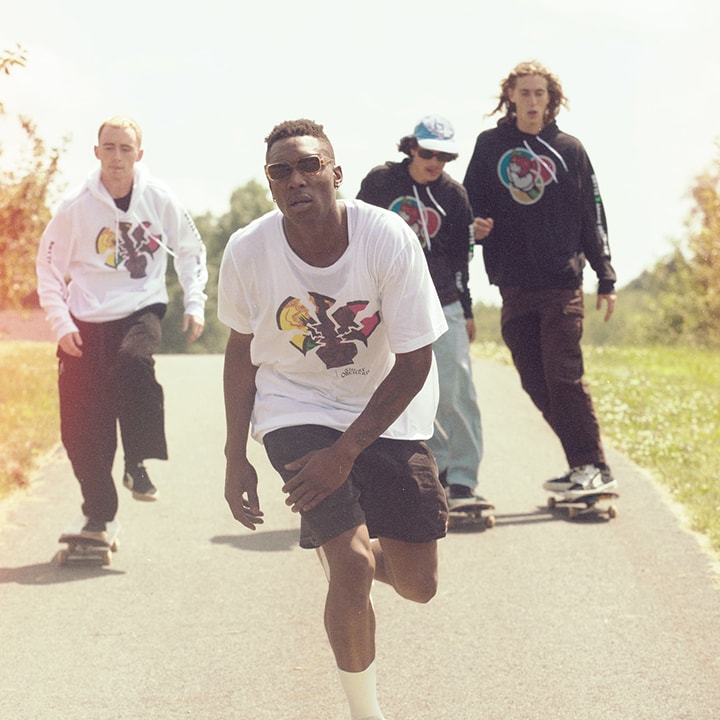 From left: Tyler Peterson, Leandre Sanders, Trevor Colden, and Sean Davis
After capturing the world's attention as the only skater to date known to have no identifiable stance, BRYTE Skateboards quickly scooped up Skategoat (Leandre Sanders) and with the help of The Berrics put him on his path to becoming pro. So, when lifelong skater and head cider maker for Angry Orchard, Ryan Burke, was asked by his brand about who to possibly do a collaboration with, the answer was clear: "Our Angry Orchard drinkers love to imbibe with cider, but with culture as well—and right now, like the rest of the world, they're super into skateboarding. It's been incredible to partner with Bryte to develop this line—they're a like-minded brand equally dedicated to creating new, refreshing products."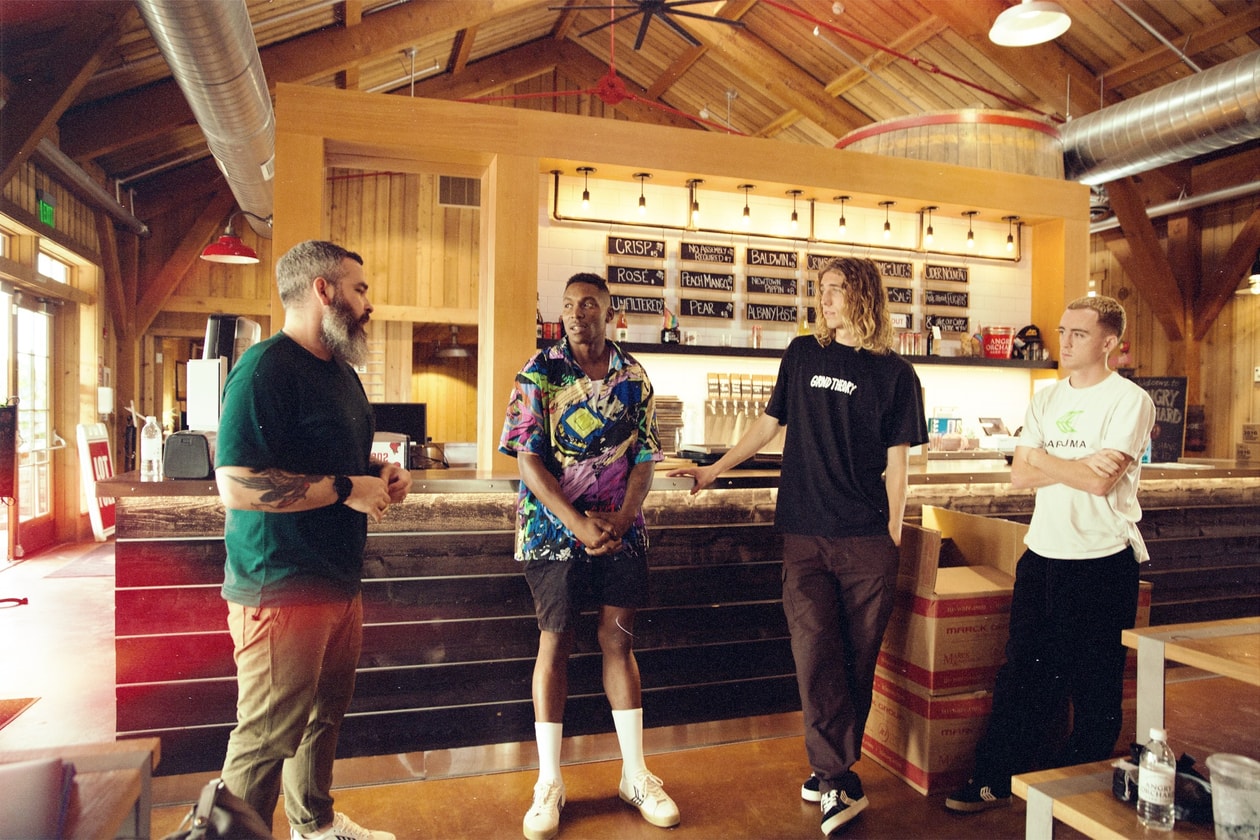 Ryan Burke with the BRYTE team
The first step in this collab was for Angry Orchard to bring Sanders and the rest of the BRYTE team—Tyler Peterson, Trevor Colden, and Sean Davis—out to their expansive 60-acre headquarters in the Hudson Valley to show them how their operation works. Then, they sent the team to New York City for a few days of skating the streets. The result was a couple of short films documenting their journey and a '90s inspired collection sure to pique the interest of skateboard collectors worldwide.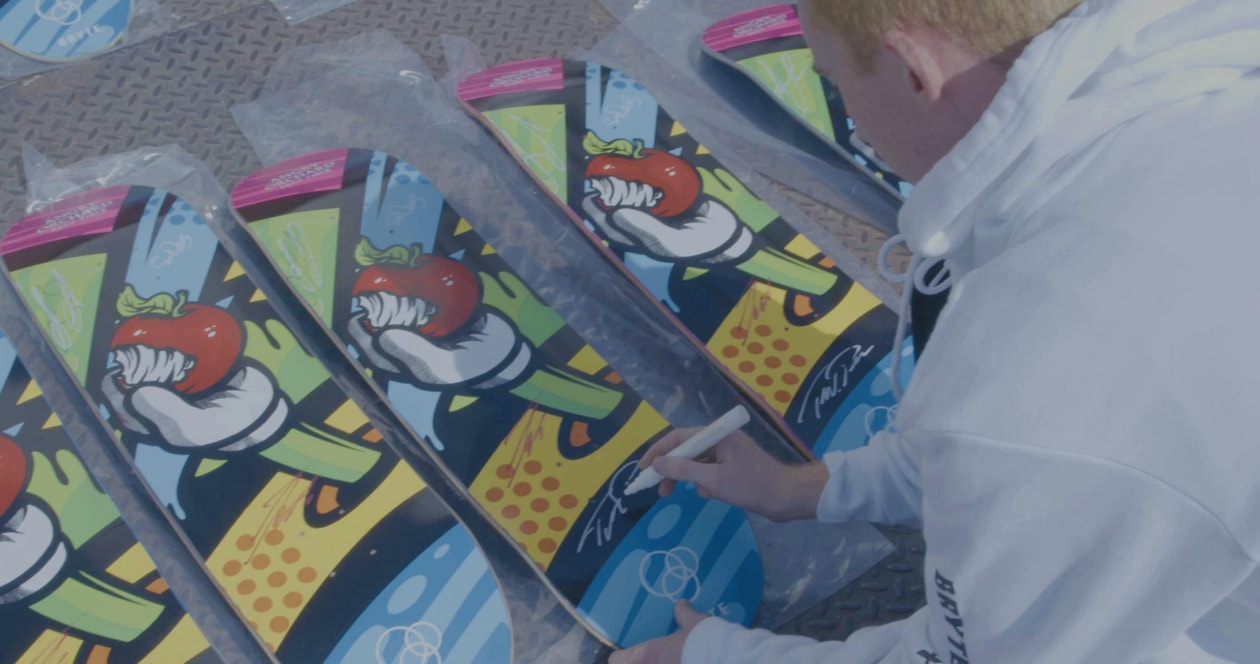 Tyler Peterson signing the BRYTE x Angry Orchard collab decks
This limited capsule consists of three board graphics, wheels, tees, and hoodies. Each board is unique in that they're manufactured and hand-screened at the legendary Prime Wood in Los Angeles, the manufacturer responsible for making most of the early '90s boards (World Industries, Plan B, 101, Blind) that collectors pine for today. With only 80 of each graphic made, these boards truly have the look and feel of this golden age of skateboarding. Bright colors, thick black lines, and slight paint imperfections varying from board to board all remind us that at one time, human beings, not machines, put graphics on boards through a meticulous and beautiful process that's almost become a lost art—screen printing.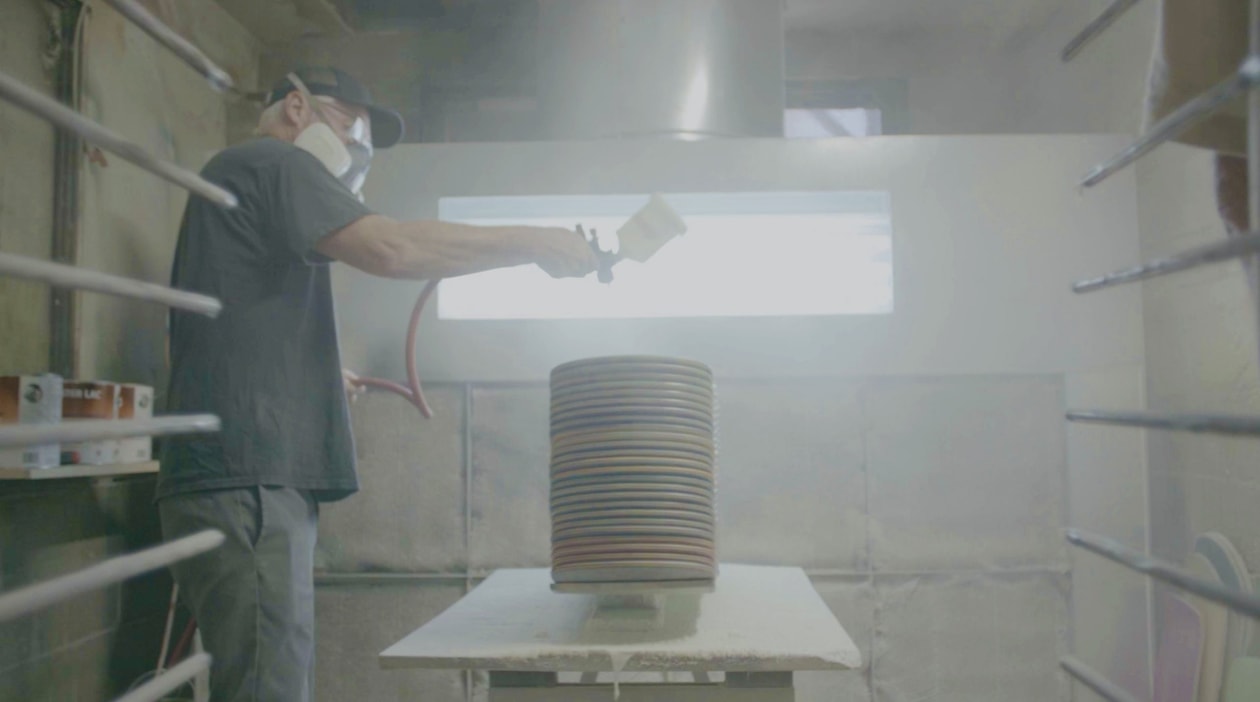 Prime Wood artisans in action
Adding extra value to the collection, the BRYTE team has signed every board and they're now available in The Berrics Canteen!
Watch some of Sanders's 'How To Turn Pro In 10 Days' videos, below: