Cariuma's Catiba Pro High-Top Is Available Now
Cariuma's heritage skate shoe has just been upgraded to high-top status. Designed for skateboarding, the brand ensures that you skate at the top of your game by engineering the Catiba Pro High-Top for durability, ultimate comfort, and the best grip possible. The upper is made with organic cotton canvas and premium suede; the outsole is made with raw, natural gum rubber in a classic herringbone pattern for an unmatched boardfeel.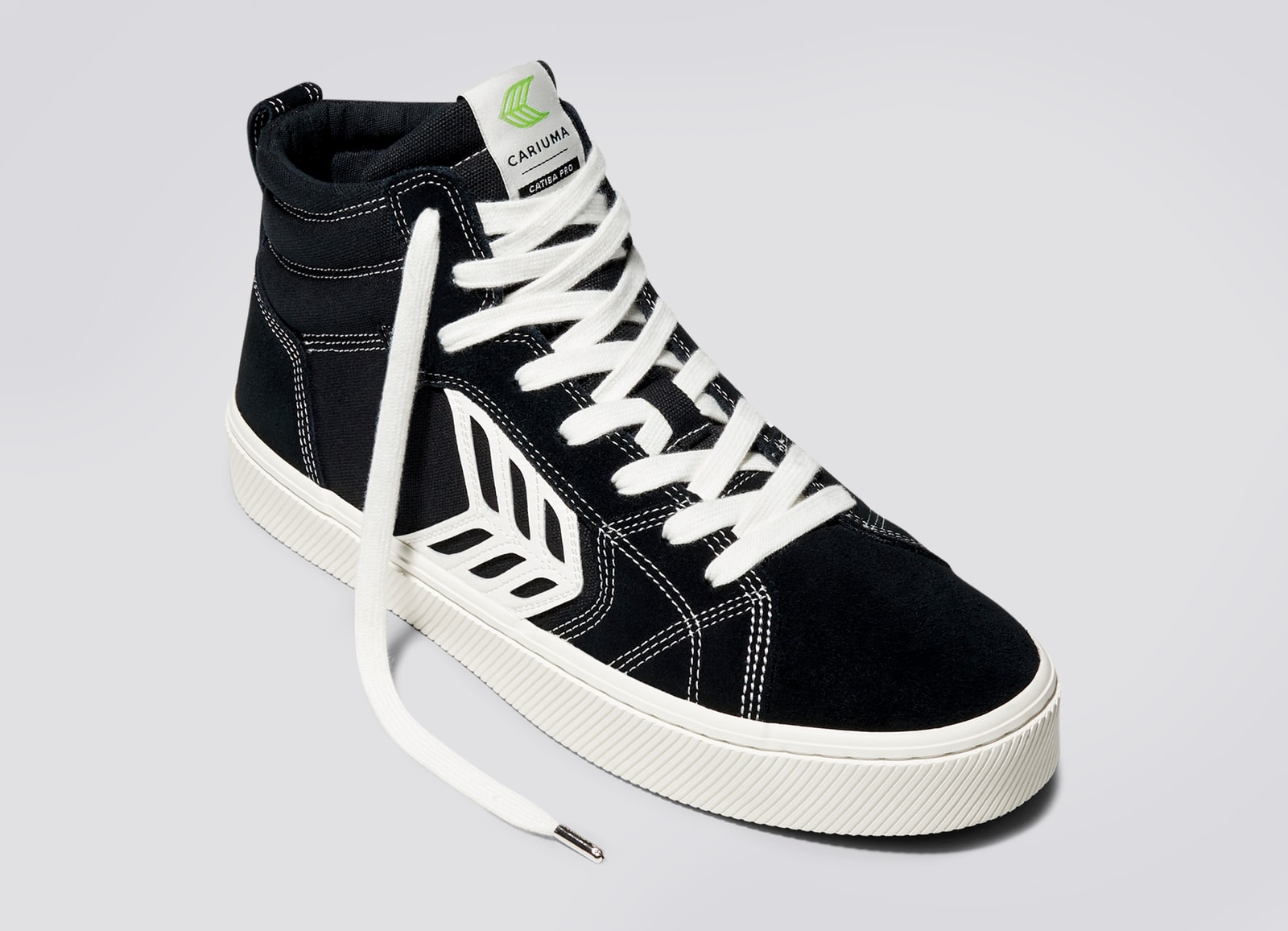 Even the shoe's foxing is designed to provide incremental improvements to your performance, by utilizing thicker diagonal stripes that are actually carved into the outsole so that the channels give you more protection on impact. Cariuma's focus on high-quality materials already helps to prolong your shoes' lifespan, and the Catiba Pro High-Top's triple-stitch upper (placed right where you flick your board) seals the deal for better overall durability.
With their high collars, padded tongues and internal cushions for stability around the ankle, the Catiba Pro High-Tops are made to keep you skating for longer—and memory-foam insoles also provide excellent arch support and shock absorption, too. Best of all, Jagger "On The Run" Eaton (above) backs these bad boys.
Shop the Catiba Pro High-Top at the Cariuma site!