Cariuma Makes Footwear That's Better For The Planet & Its People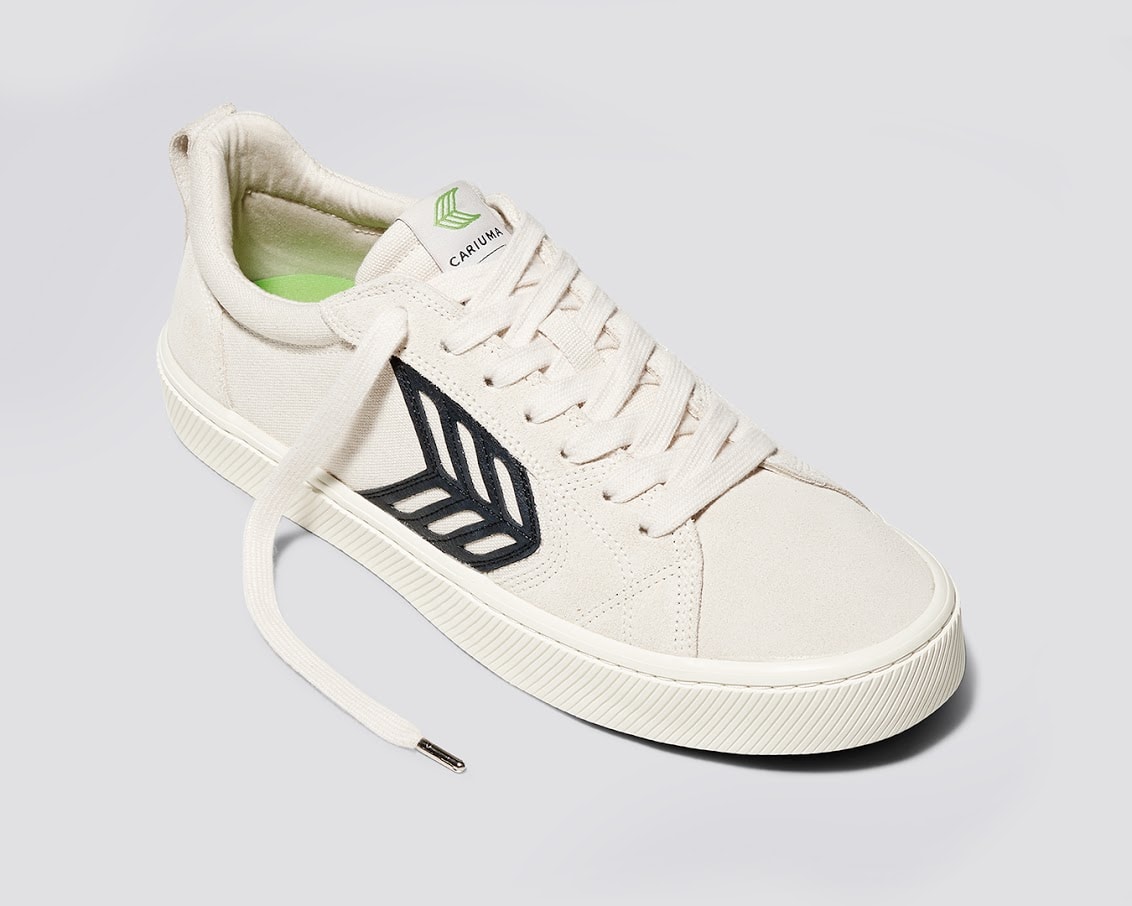 Cariuma started with two good friends, a shared love of skateboarding and a decision to make game-changing skate shoes. This commitment to design which enhances durability, comfort, and performance has made Cariuma a top choice among skaters everywhere. Just look at the brand's list of riders: Mike Vallely, Leandre Sanders, Gustavo Ribeiro, Kelvin Hoefler, Sean Davis, Jagger Eaton, Marissa Martinez, Tyler Peterson, Chris Pierre, Garrett Ginner… these are skaters who demand a little extra something from their shoes, and Cariuma is happy to provide.
The Catiba Pro, available in 7 colorways.
Cariuma makes footwear in a way that's better for the planet and its people. Mindful consumption is the name of the game: the only true way a shoe company can really achieve authentic sustainability is through increasing the lifespan of their products. Quality over quantity; consume fewer, better products, and leave the Earth healthier than you found it. That's Cariuma's mission, and it's directly contributing to improving the environment and the lives of others through its reforestation program—for every pair of shoes purchased, they plant a pair of trees in the rainforest.
To help with this reforestation effort, from now until May 31, you can receive an exclusive 15% off your pair of Cariuma shoes with code THEBERRICS. Shop Cariuma's Catiba Pro here!
Check out a few videos that The Berrics has filmed with Cariuma's riders, below: