Celebrate Go Skateboarding Day With Limited Edition Signed Berra & Koston Decks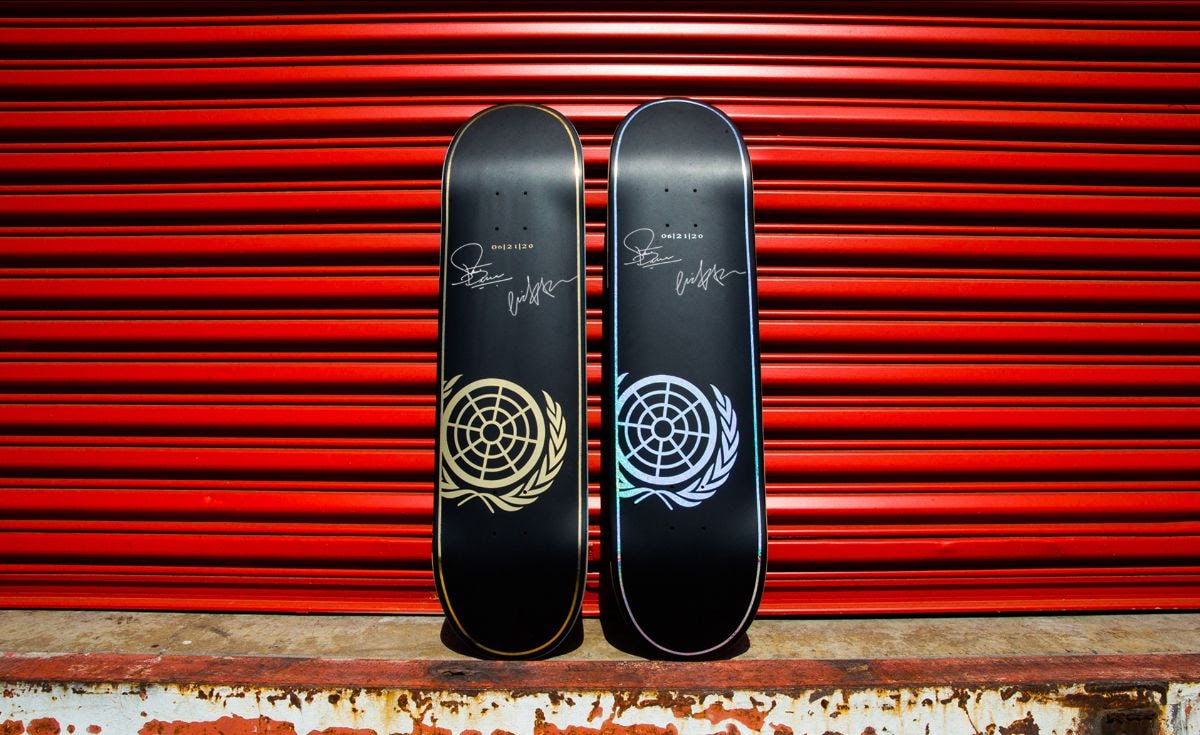 Available for pre-order in The Canteen now!
Limited Edition Berrics decks autographed by Steve Berra and Eric Koston for The Berrics' 2020 Go Skateboarding Day.
Grab this beautiful matte black board featuring a platinum hologram Berrics logo with the Go Skateboarding Day date—"6.21.20"—just below the front truck, complete with Koston and Berra's signatures and its own beautiful collector's edition sleeve.
There are also 20 Golden Boards. These golden boards will serve as a golden ticket, meaning, The Canteen will send them out randomly and anyone who receives a golden board will win an all-expenses-paid* trip to The Berrics to skate for the weekend.
Preorder these signed decks in The Canteen now!
*Air-fare, hotel and travel accommodations i.e. Uber, Lyft.