Charlie Samuels
has compiled an amazing selection of
Harold Hunter
photos
from 1989
, mostly unseen, for an exhibit running for one night only in NYC! The event, sponsored by Element with all proceeds going to support Harold Hunter Foundation, is called 'Harold 89' and is going down at Elm Foundation in Williamsburg, Brooklyn. Samuels goes into detail about the concept, below (get there if you can!):
"Word spread in 1988 amongst our tiny subculture about a grom from the lower east side that could ollie over a fire hydrant. He and I along with at least a dozen other talented skaters made these pix in NYC during the summer of '89. We recruited the police and postal workers to pose with us, skitched cabs to get around and listened incessantly to De La Soul.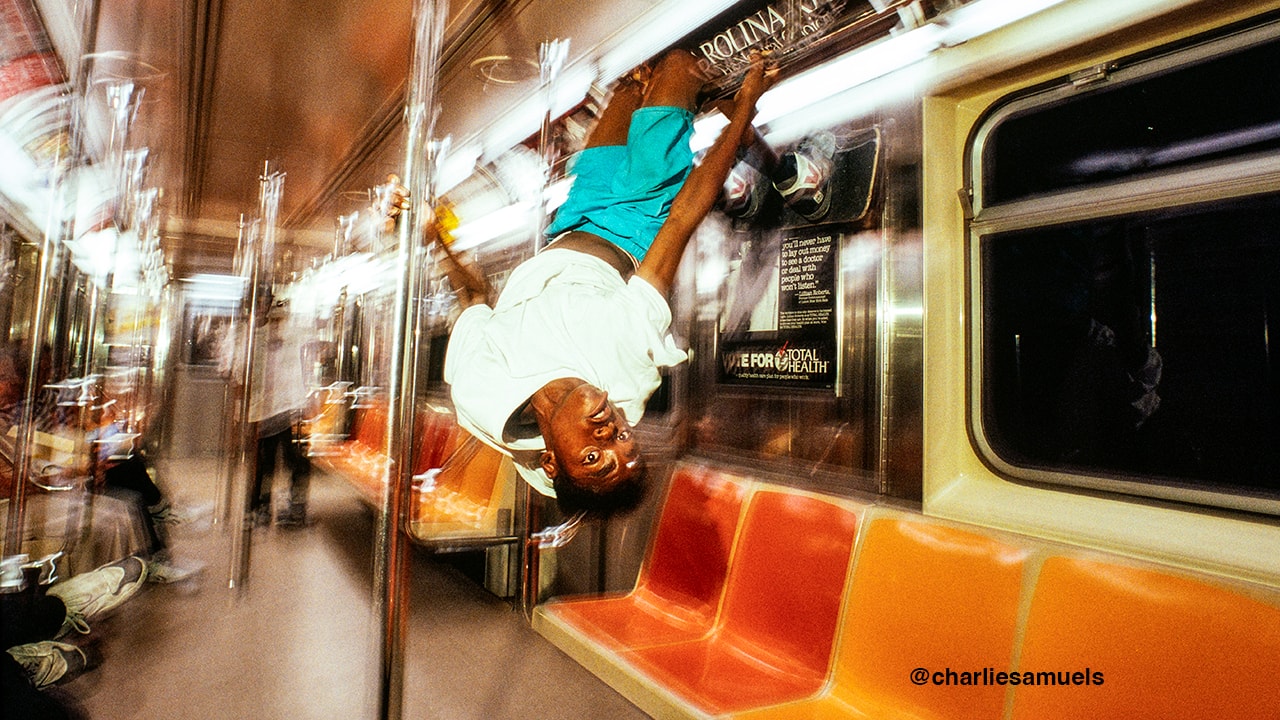 "Sadly, Harold has left us behind. In his wake we all (NYC skate OG's) push our passion and keep his legacy alive through the Harold Hunter Foundation—an org that funds skate related values and sends city kids to skateboard camps like the utopia in Woodward PA… which allows them the opportunity to enrich their own communities.
"A few of these pics appear in the seminal NYC sk8 book FULL BLEED curated by Alex Corporan, Ivory Serra, and Andre Razo, and are plastered on a Supreme clothing line as well as skateboard decks and Burton snowboards. But until this coming Thursday, pretty much no one has seen the rest from that summer's sessions when we skated Manhattan and Brooklyn with aplomb. All prints are priced to move as this is a one day flash party with some surprises added."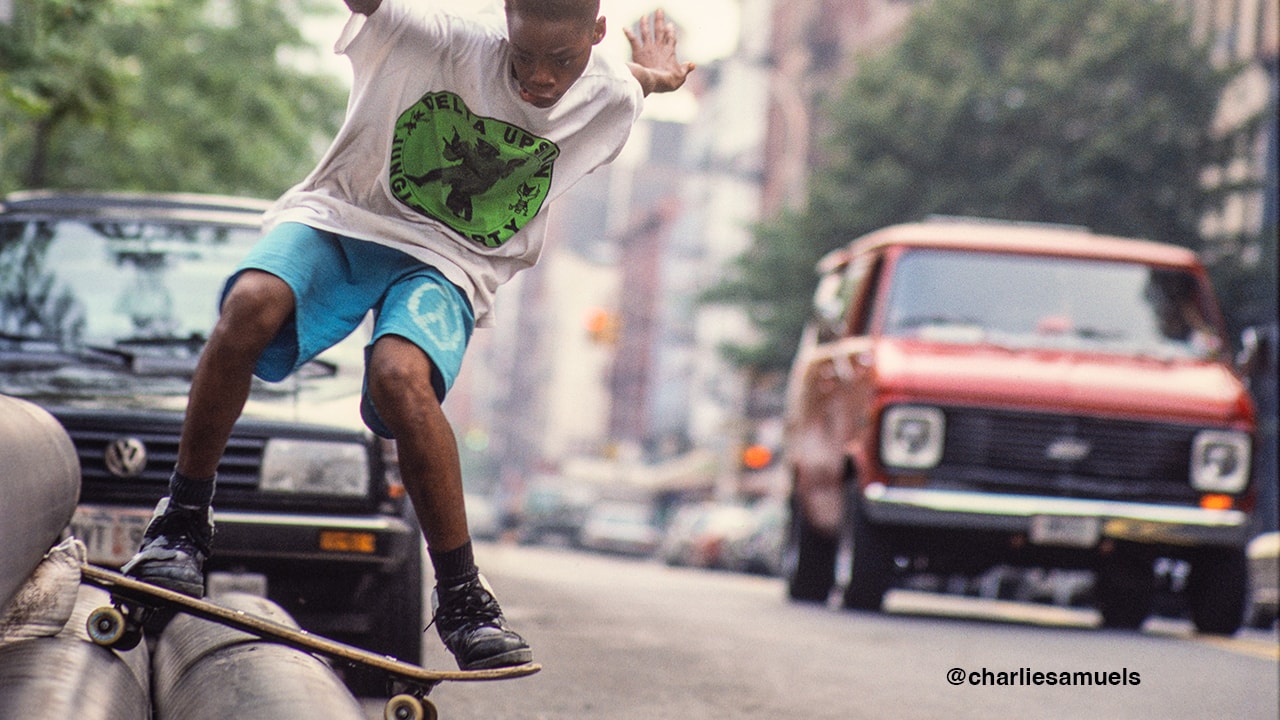 SAVE THE DATE: June 23 Thursday in Williamsburg BK
WHAT: Photo show/party of mostly unseen photos Harold and I made in 1989
WHERE: Elm Foundation / 
The Boiler 191
 N. 14th St. Brooklyn NY 11249 (Williamsburg)
WHEN: June 23, 2022 7pm
WHY: Over 40 different photo prints available to benefit Harold Hunter Foundation, sponsored by Element Skateboards