CHRIS JOSLIN JOINS THE SHECKLER FOUNDATION BOARD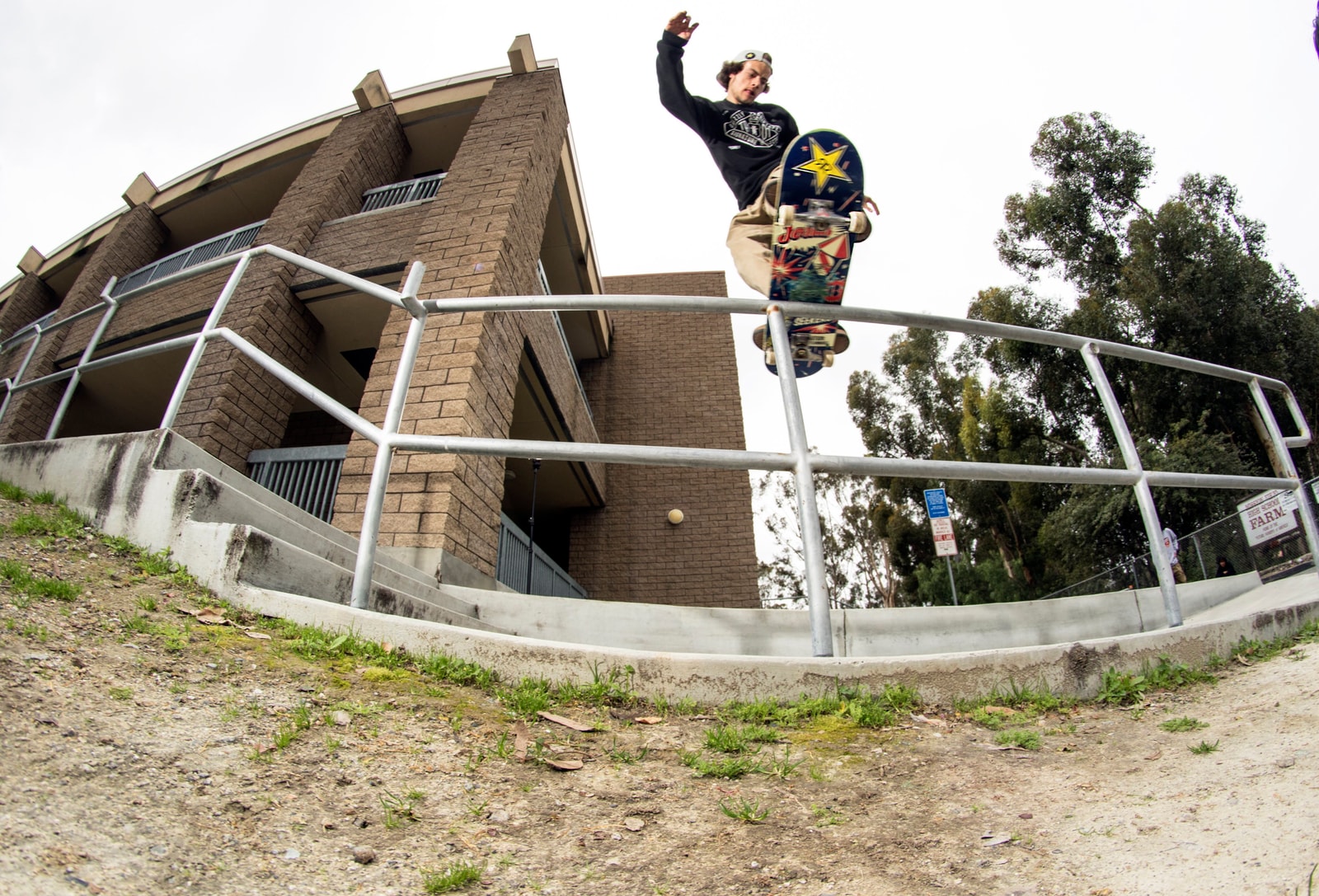 Chris Joslin, frontside boardslide. Photo by Michael Custodio
Today, the Sheckler Foundation is proud to welcome Chris Joslin as the newest "skateBOARD" member. Joslin will be joining Ryan Sheckler, Christian Hosoi, Fabrizio Santos, Manny Santiago, Oscar Loreto Jr., David Reyes, and the Sheckler Foundation on its mission to Be the Change. "I'm super stoked to be part of such a rad group of individuals whose focus is to give back," Joslin said.
Joslin steamrolled his way to the top after taking the industry by surprise in 2013 with a series of Berrics videos, including a United Nations, his Recruit, and a Bangin (among many others). Joslin went on to film the first-ever am Battle Commander and became the tenth Battle At The Berrics champ in 2017.
"I'm excited to welcome Chris as a skateBOARD member. I've seen Chris grow on and off the board over the last five years, and it's a blessing to have him backing the Sheckler Foundation and to see him help others in need," Sheckler said.
As a Sheckler Foundation SkateBOARD member, Joslin has taken on the responsibility to help support and promote the Foundation's projects to enrich the lives of others. The partnership between the Foundation and Joslin will allow greater exposure and assist more people to Be the Change they want to see in the world.
For additional info on The Sheckler Foundation, visit shecklerfoundation.org. For more on Joslin, read his interview for "Ode To London" and watch a few of his Berrics projects below—just a drop in the bucket for this prolific powerhouse: