CROSS-COUNTRY GUINNESS WORLD RECORD HOLDER COMPLETES 2,300 MILE JOURNEY
Morro Bay Museum founder Jack Smith finished the electric skateboard journey in 45 days.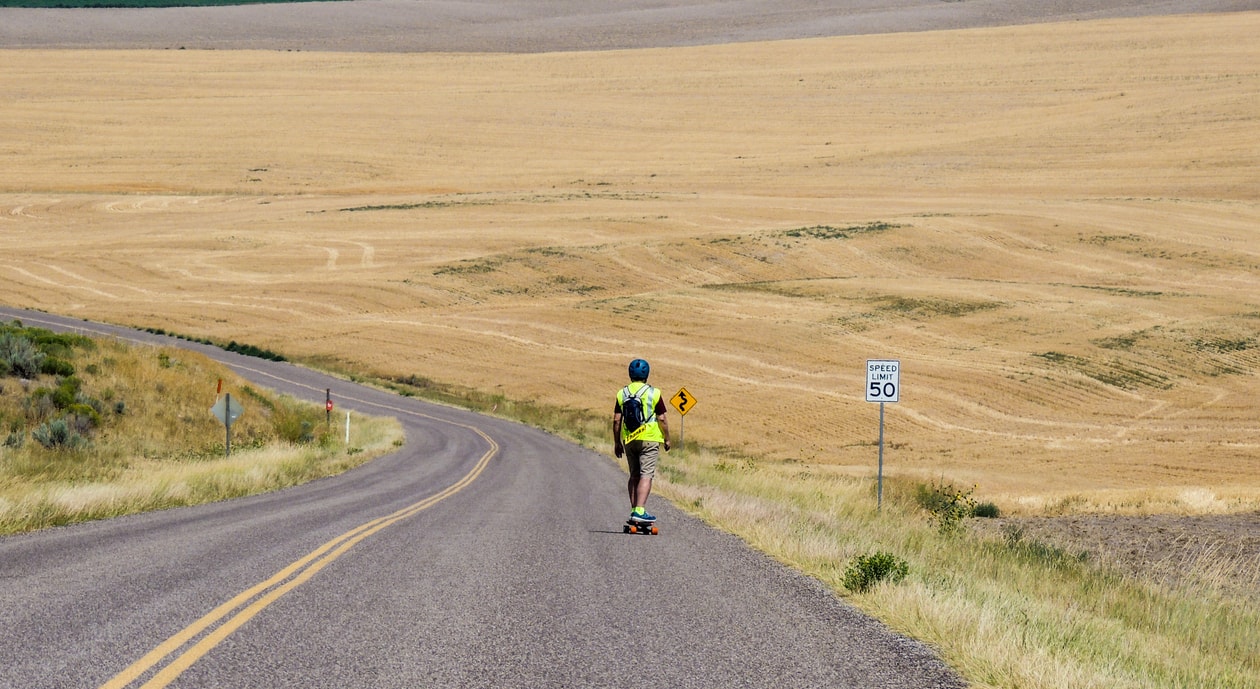 Legendary skateboarder, founder of Skateboarder's Journal and the Morro Bay Museum, AND Guinness World Record holder, Jack Smith, recently completed the nation's first cross-country road trip on an electric skateboard. The 2,394-mile journey was Smith's fifth cross-country expedition on a skateboard, with his first taking place in 1976 on a traditional skateboard. The 45-day voyage wrapped up on the steps of the Smithsonian Museum of American History in Washington DC. While this trip was one of many for Smith, it went down in history as the first ever cross-country road trip on an electric skateboard.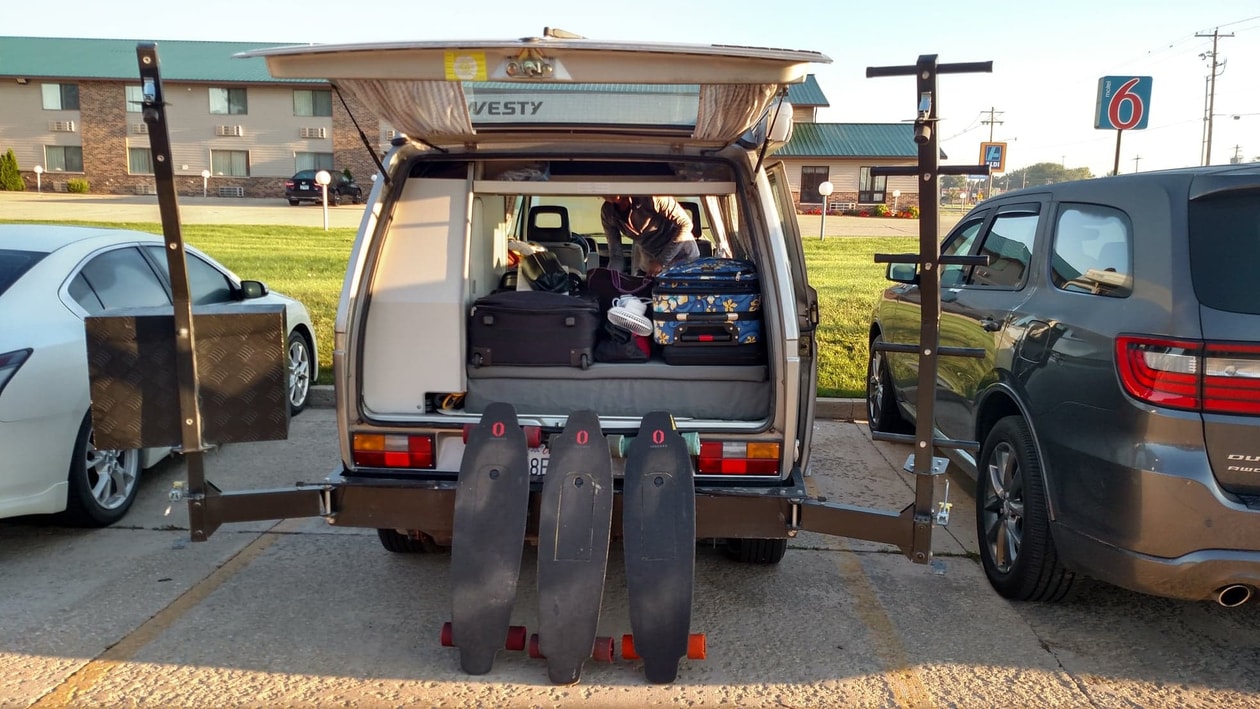 Smith completed this journey on an Inboard M1, which is now a part of the permanent collection at the Smithsonian. "It is definitely… interesting to be 61 and riding an electric skateboard across the country," Smith stated. "Even though I was not physically pushing this time around, it was more difficult than you would think. Your feet and legs go numb unbelievably quickly on rough roads. It's mentally draining as well, you have to be hyper-focused on traffic and road conditions… cracks, potholes, changes of surface, debris on the shoulder or road. It was as much a test of mental fortitude as it was about endurance."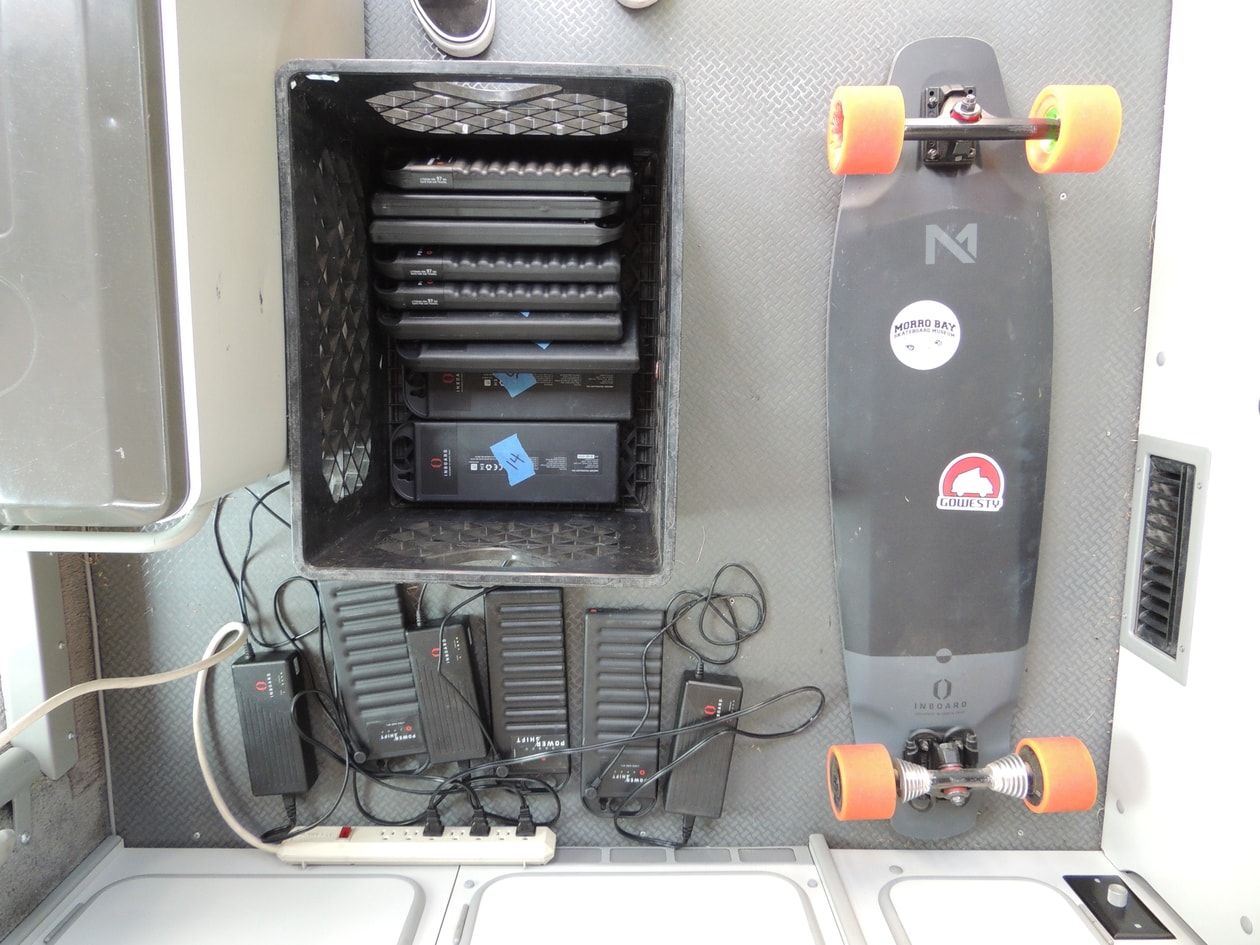 Smith began skateboarding in 1974 and by 1976, at age 19, Smith and a few friends pioneered the first voyage across the country on a skateboard, traversing from Oregon to Virginia. Skateboarding across America has since become a vehicle to raise awareness for causes near to Smith's heart. In 2003, Smith's son passed away from complications due to Lowe Syndrome and in 2013, Smith's father passed away from Alzheimer's Disease. Three of Smith's trips across America were dedicated to raising funds and awareness for these causes. "It's been great seeing different parts of America from this unique perspective," Smith continued. "In this journey and in my 2013 push, I had my wife, Cathy, as my support driver and pit crew. She kept me calm and was as serious about safety as I was. On my first cross-country trip in 1976, I was riding a Lexan deck with two-inch-wide roller skate trucks and 57 mm wheels. The Inboard M1 is like a starship compared to what I rode back then."
For more information about Jack Smith's ride across America, visit the Inboard site.