DAVE SWIFT IN MARSEILLE: RED BULL BOWL RIPPERS 2019 PHOTOS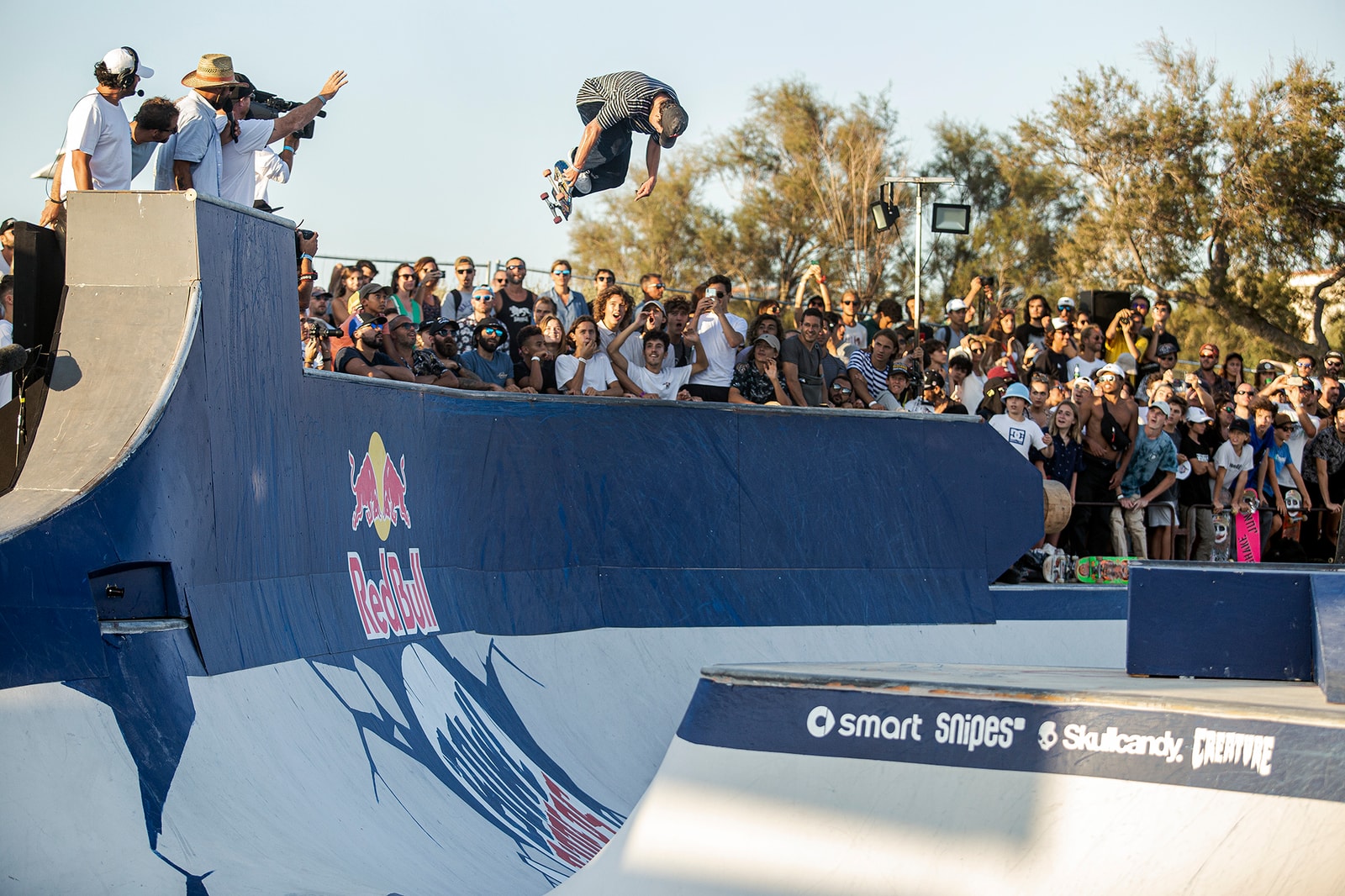 It was a surprise that Alex Sorgente didn't make the finals but he fell three times on this head high body jar (alley-oop through the corner) before destroying the rest of the park.  
WORDS & PHOTOS: Dave Swift
Skatepark Du Prado
Marseille, France
August 16-18, 2019
It's hard to believe but the Skatepark Du Prado in Marseille, France, was opened 29 years ago, in the summer of 1991. The reason I say this is because, even by today's standards, this park is legit and has endless lines. It has also been host to more bowl contests (that pretty much became the role model for Vans Park Series) than the Combi or Bondi in Australia. 
That being said, another fine event at the Park Du Prado—Red Bull Bowl Rippers 2019—went down this past weekend with skaters from all over the world in attendance. For three days (and nights) the men and women pro and amateur skaters turned up the dial and shredded the shit out of the park. Yes, there were extensions added to make things a little more interesting, but that didn't take away from the historical significance of this great skatepark.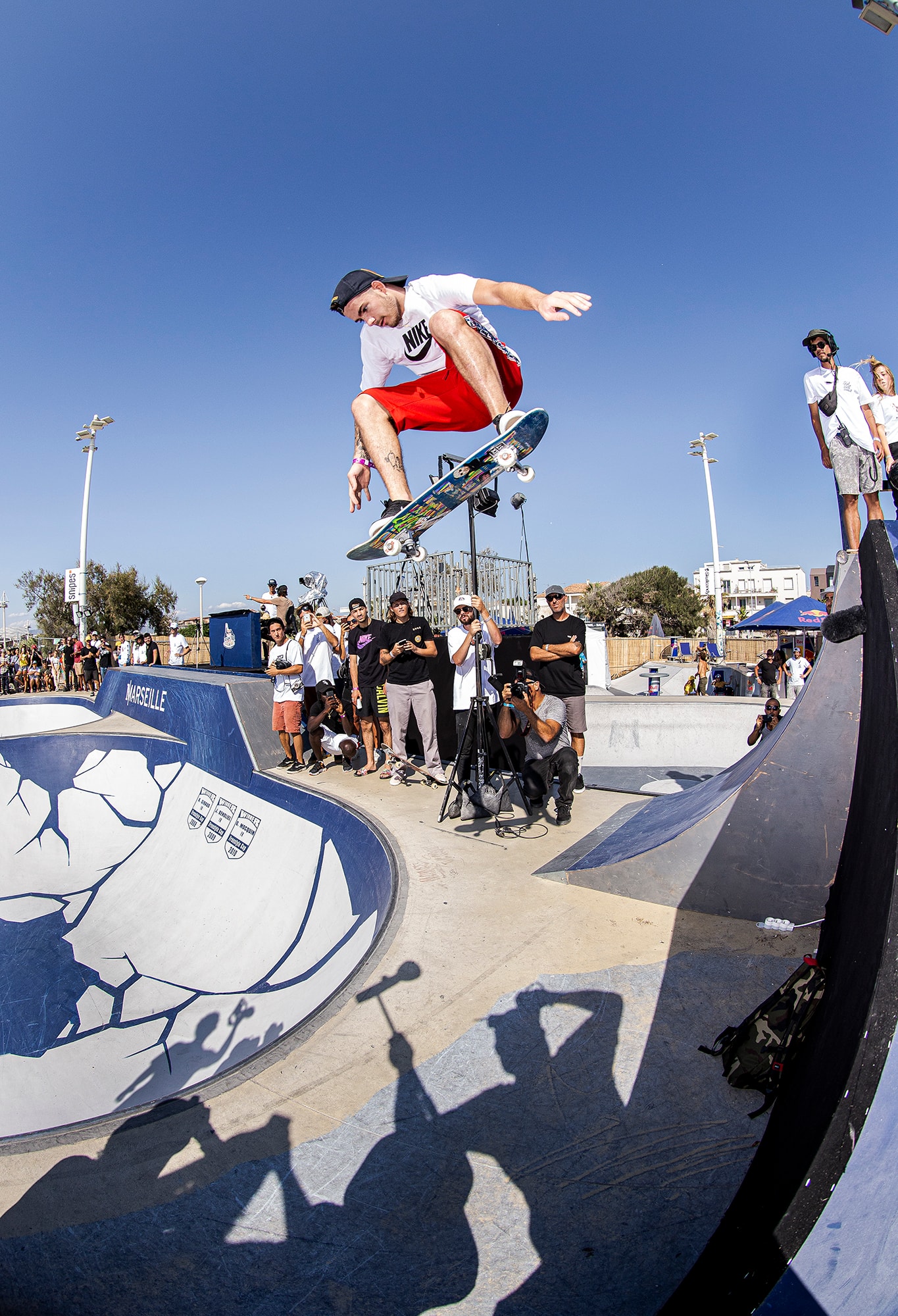 Aurelien Giraud, ollie from platform.
Red Bull decided for this event they would use the exciting jam format that pitted five skaters riding at the same time for five minutes, which may be hard to judge but the crowd loved it. Lots of near-collisions—but no real injuries—took place, and at the end of each jam the skaters were huffing and puffing but still smiling on the sidelines. In the end everyone who skated was a winner but it was Hugo Montezuma that won the Ams, Poppy Starr Olsen first Women's, and Spain's Jaime Mateu became the Men's Champion. —Dave Swift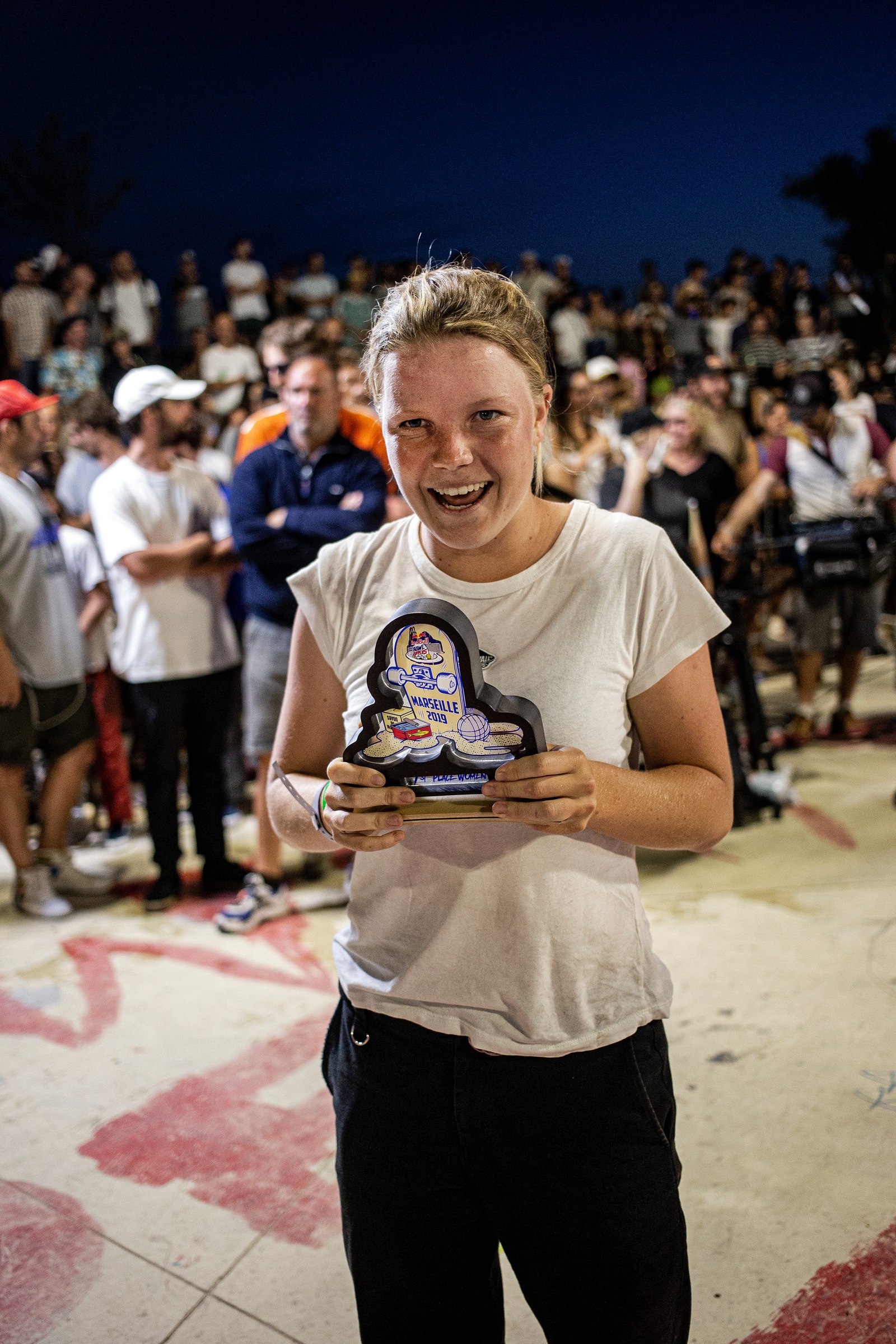 Poppy Star Olsen, 2019 Women's Champ. Sorry about the lack of a skate photo but I kept getting booted from all the spots you were shredding. I got you next time.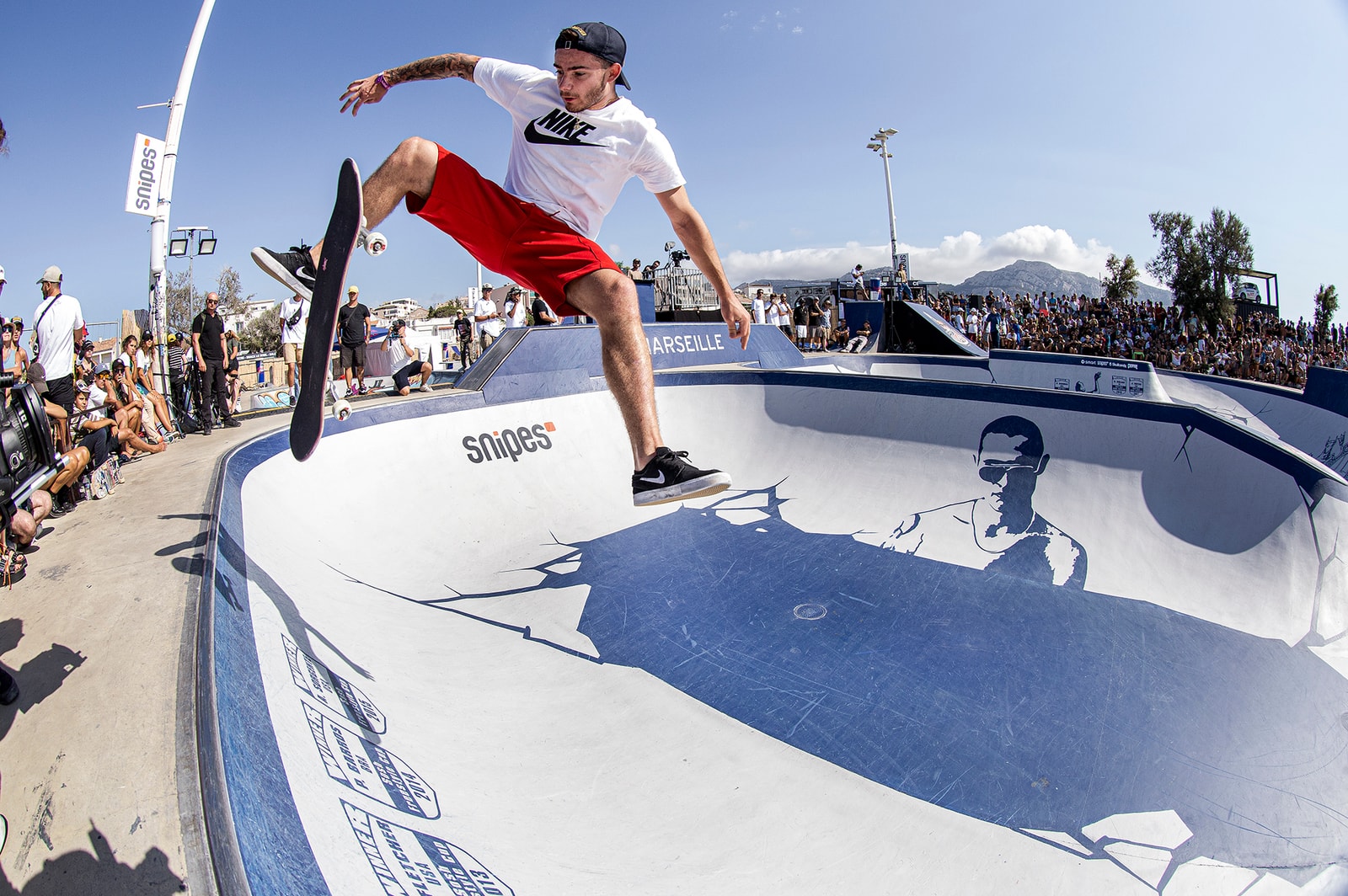 Saw Aurelien Giraud for the first time in Marseille. Pretty legit with the bowl tech, that's for sure. Crazy-looking 360 flip to fakie like it was nothing.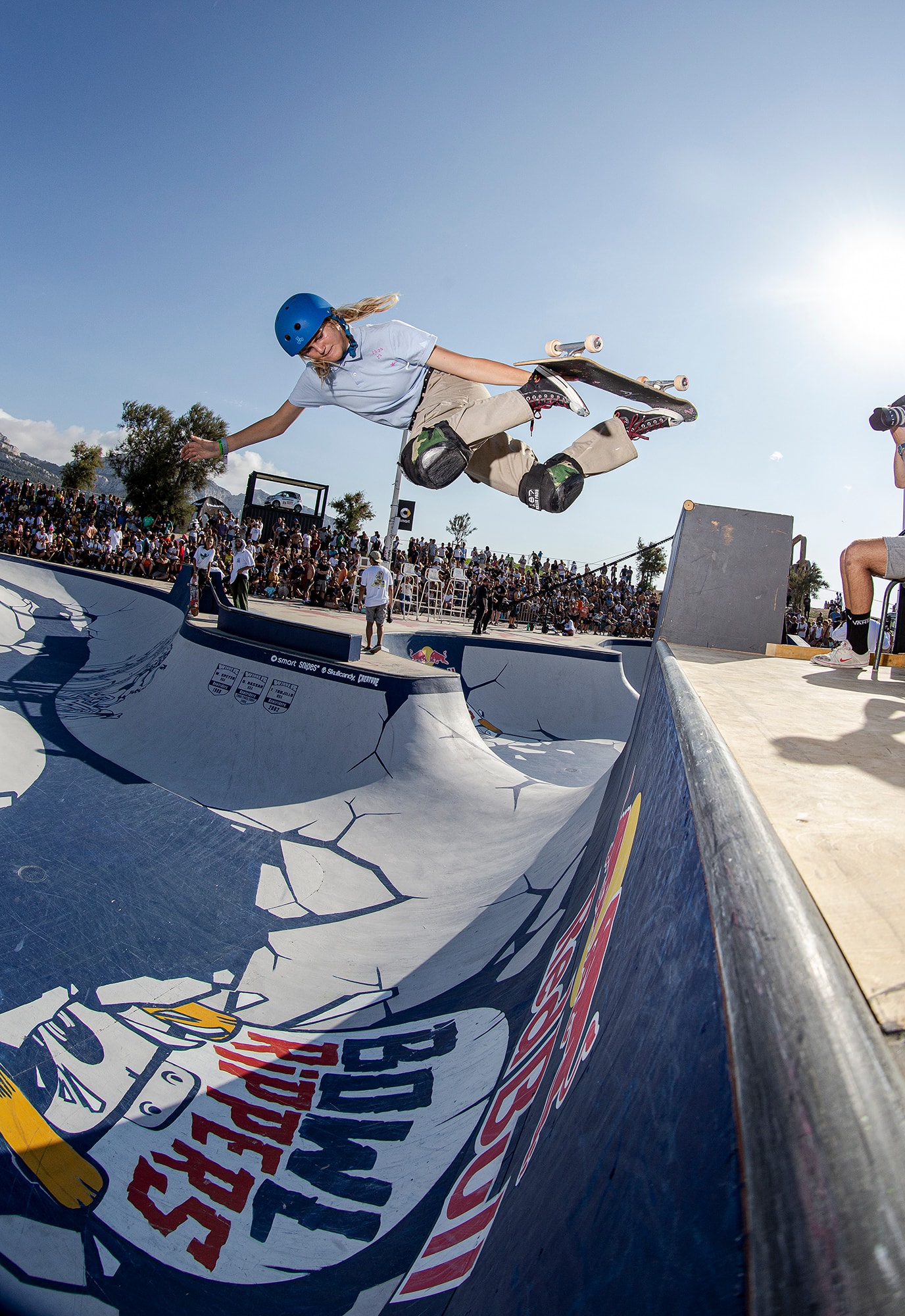 She just keeps getting better every time we see her. Bryce Wettstein tossing up some nice backside airs on the big wall.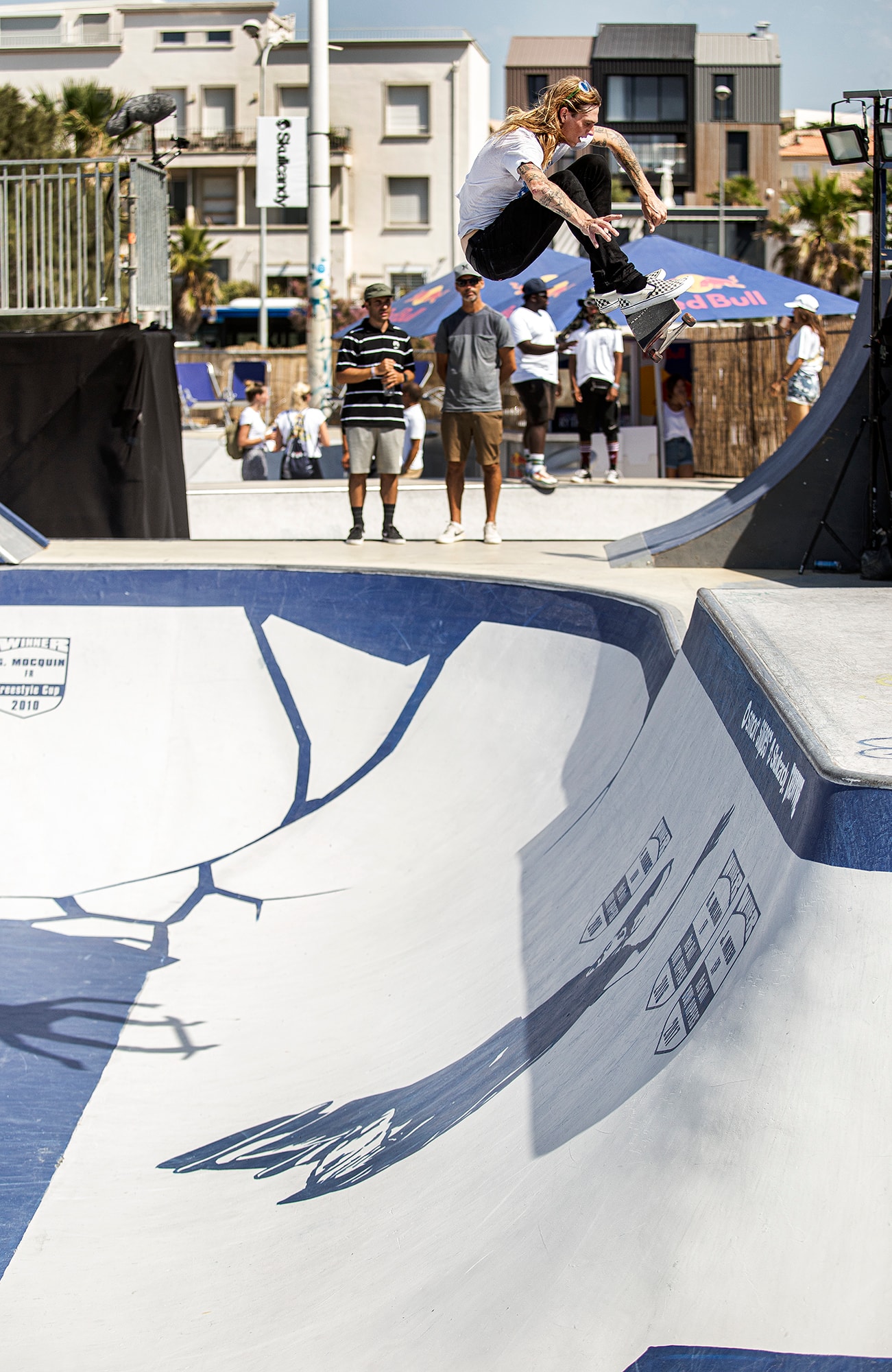 Longtime bowl flip trick wizard Chris Gregson was having no troubles with face-high kickflip disasters.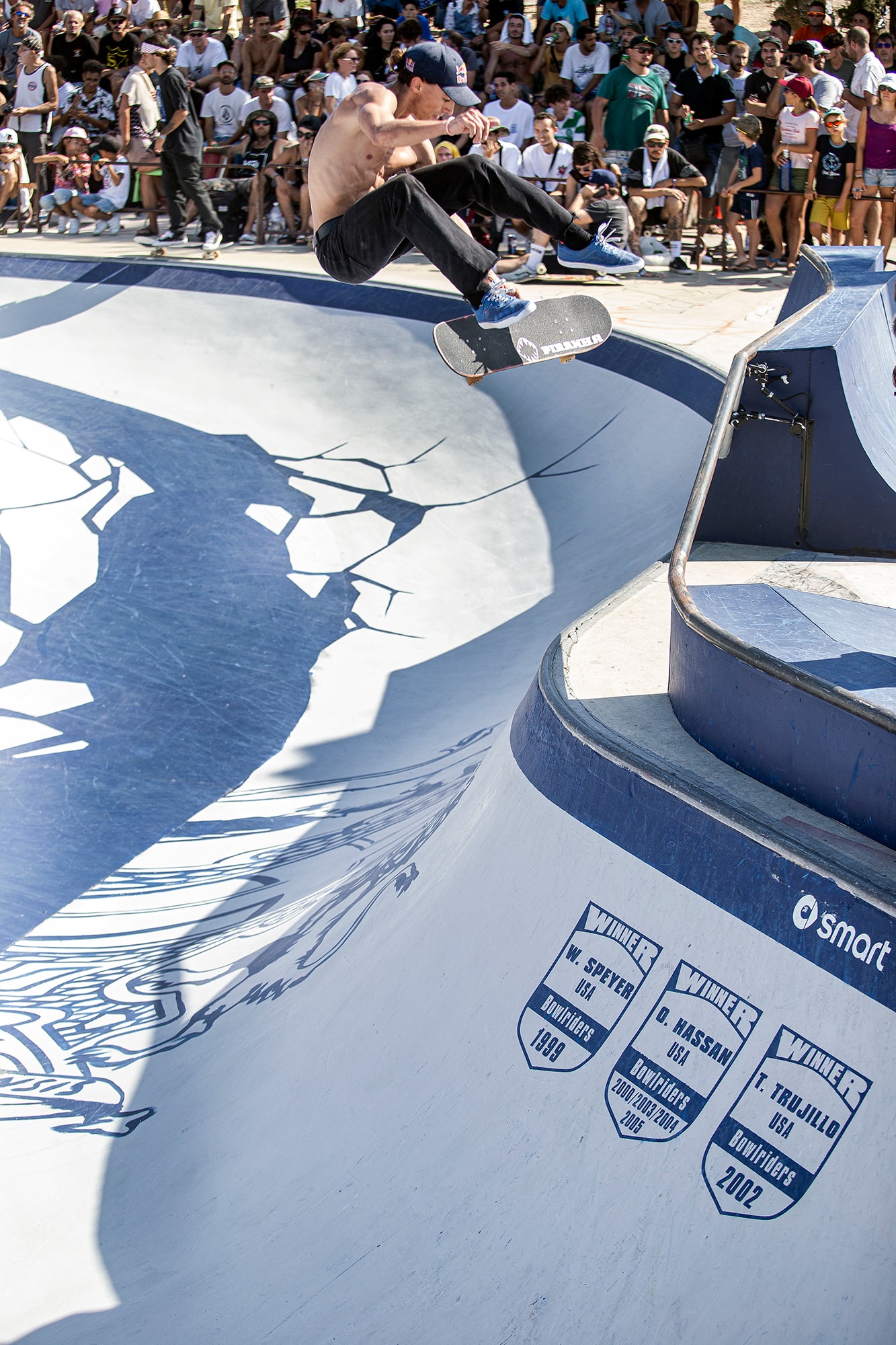 Spain's Danny Leon owned this hip. Kickflip stalefish was but one of the many tricks Danny was doing over it.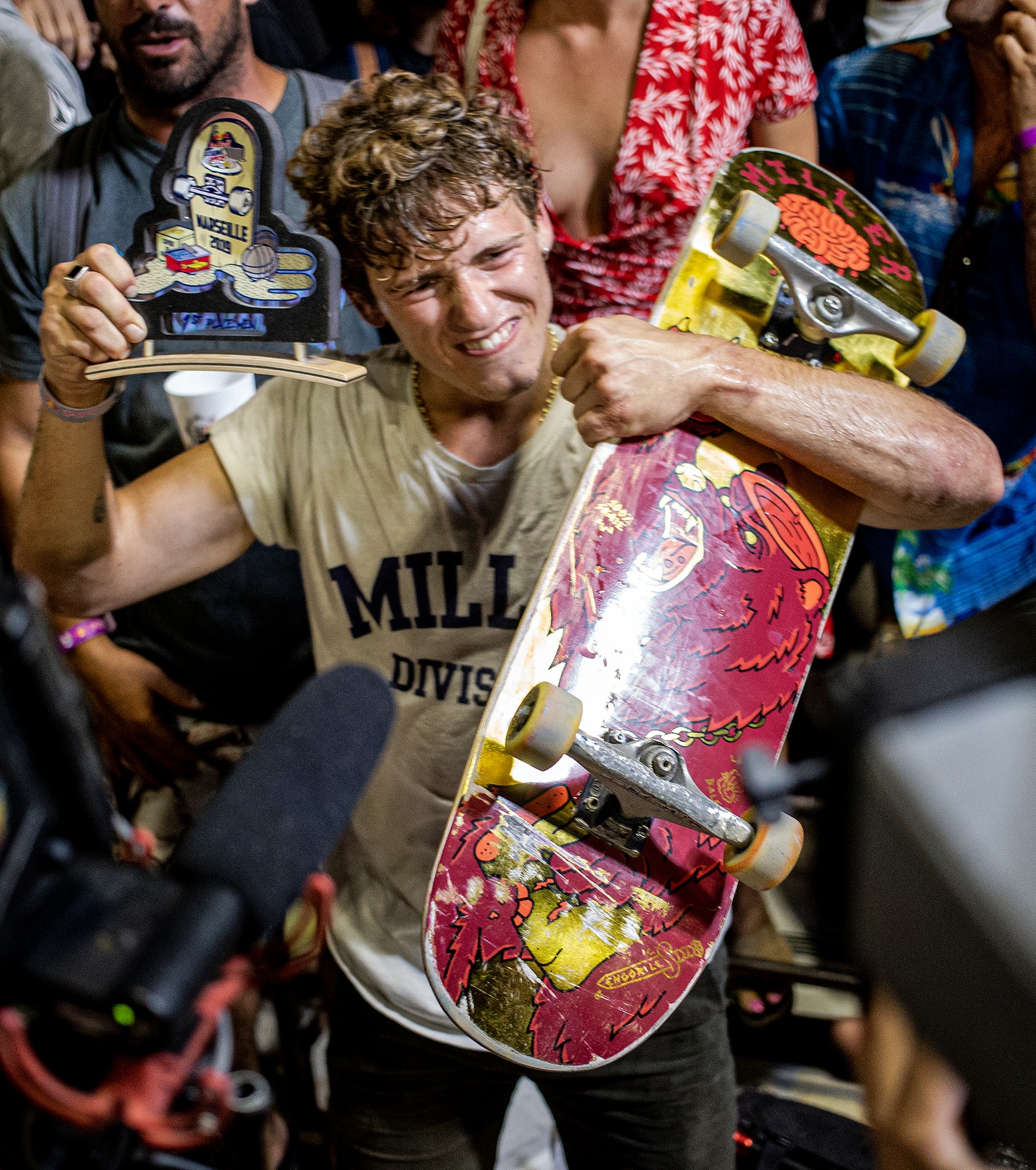 The other Spaniard, Jaime Mateu, destroyed every inch of the Skatepark Du Prado and in the end walked away with first place pro.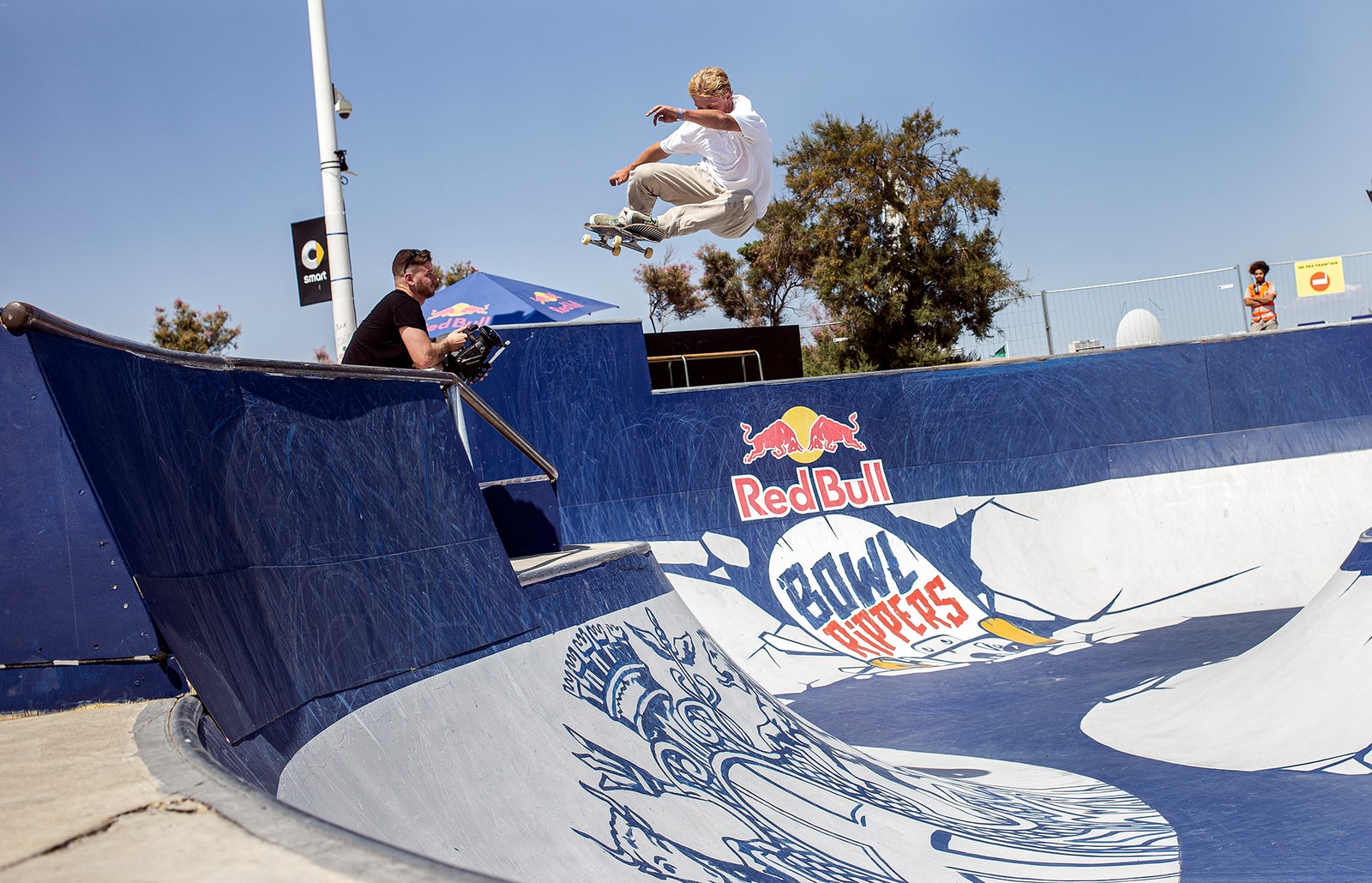 You have to see Jake Wooten skate in person—so much goodness. Just a frontside ollie some would say but Goddamn that oozes with style.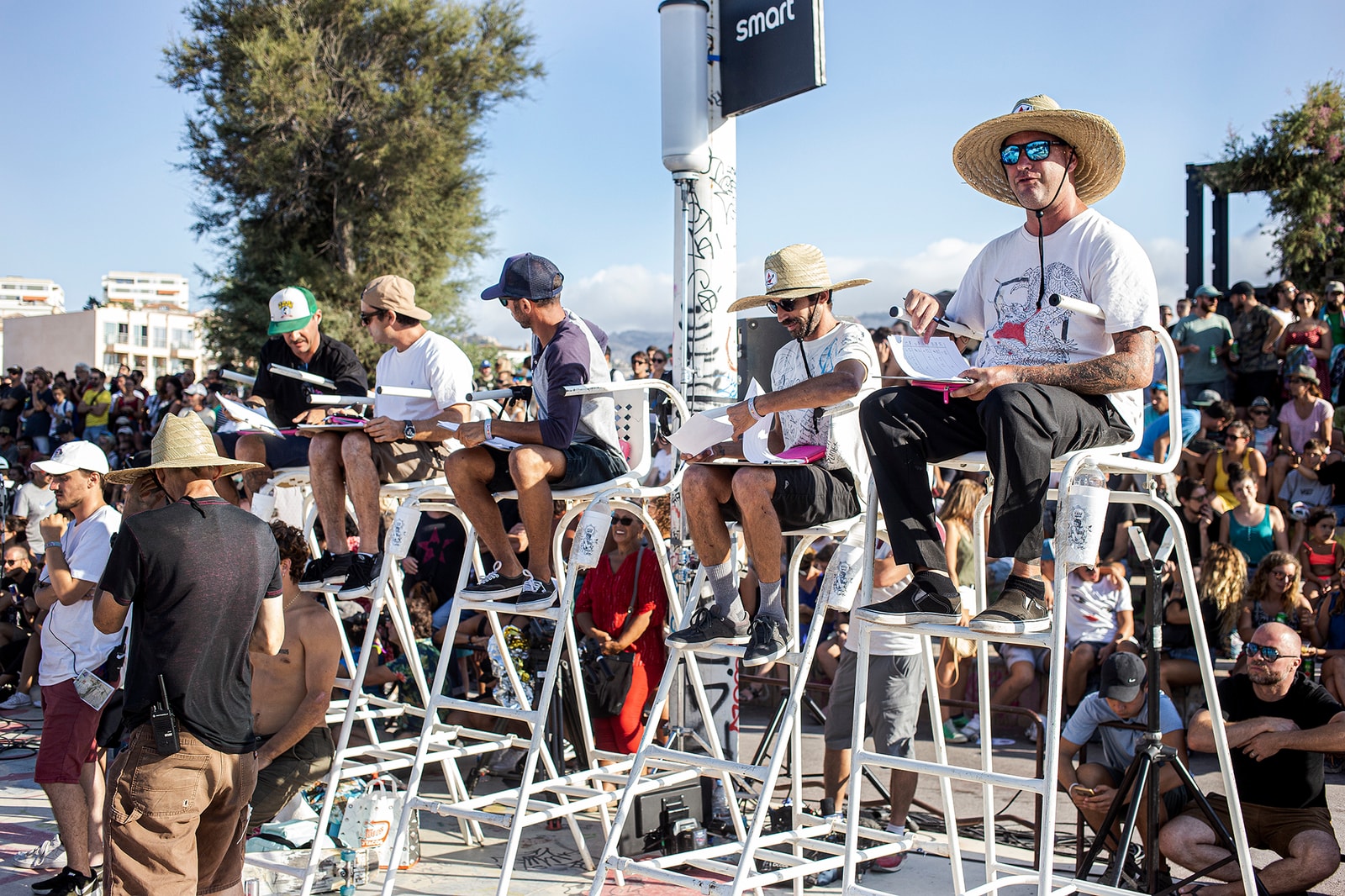 The judges had the best seats in the house. Thought they wouldn't?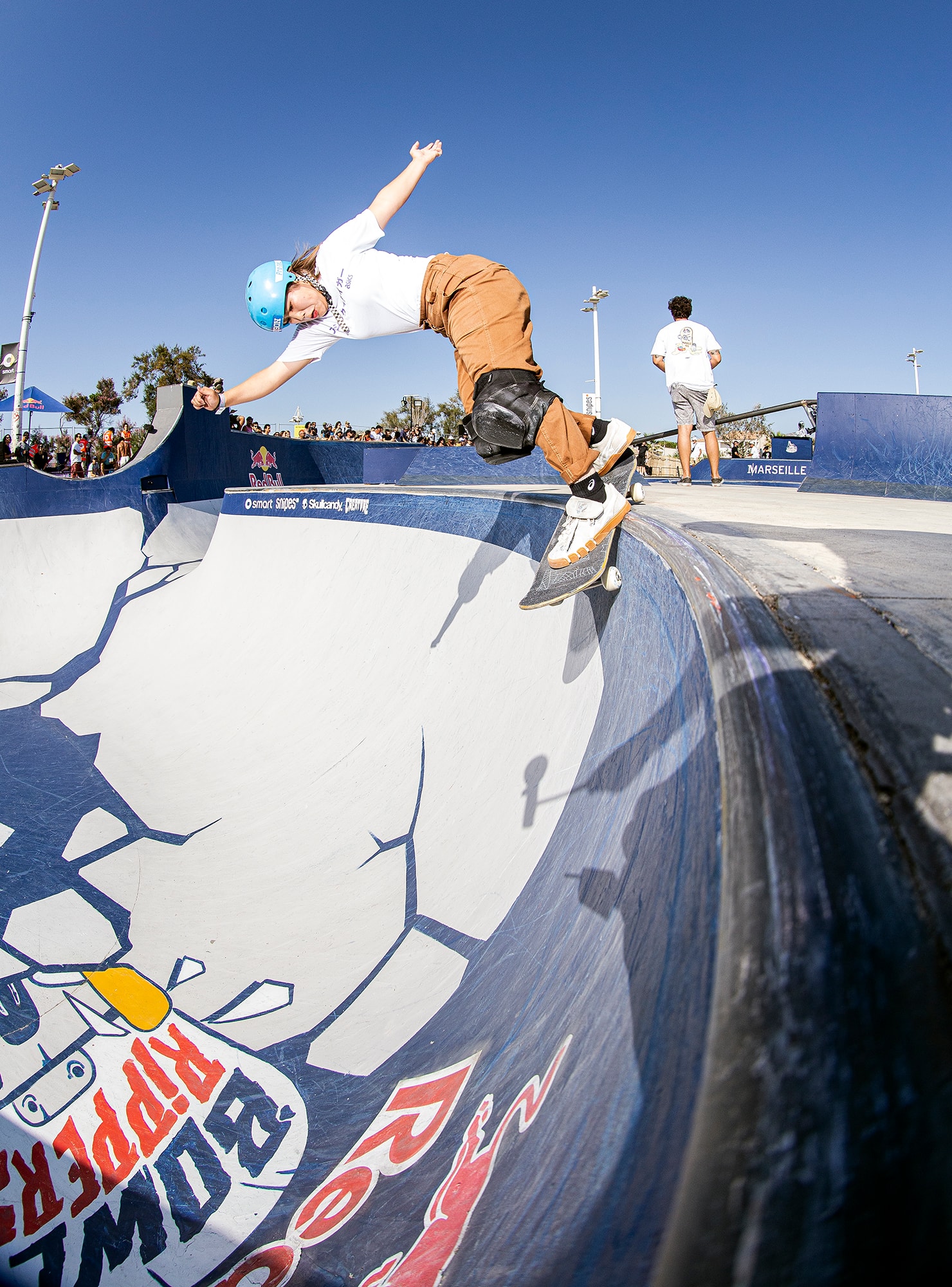 One of the many Japanese women's bowl rippers, Kisa Nakamura, rides a back Smith in the middle bowl.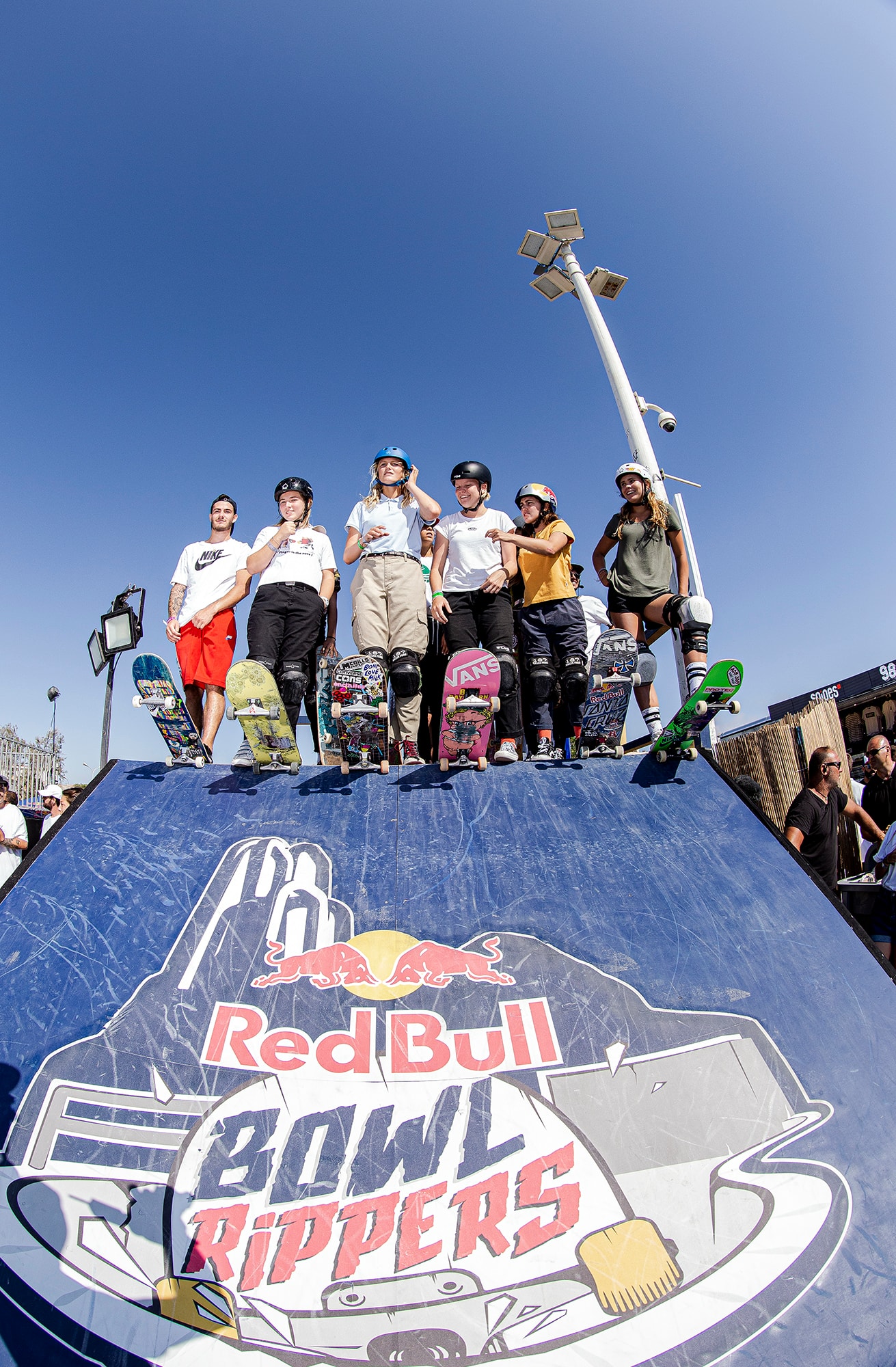 Roll in ramp into Skatepark Du Prado.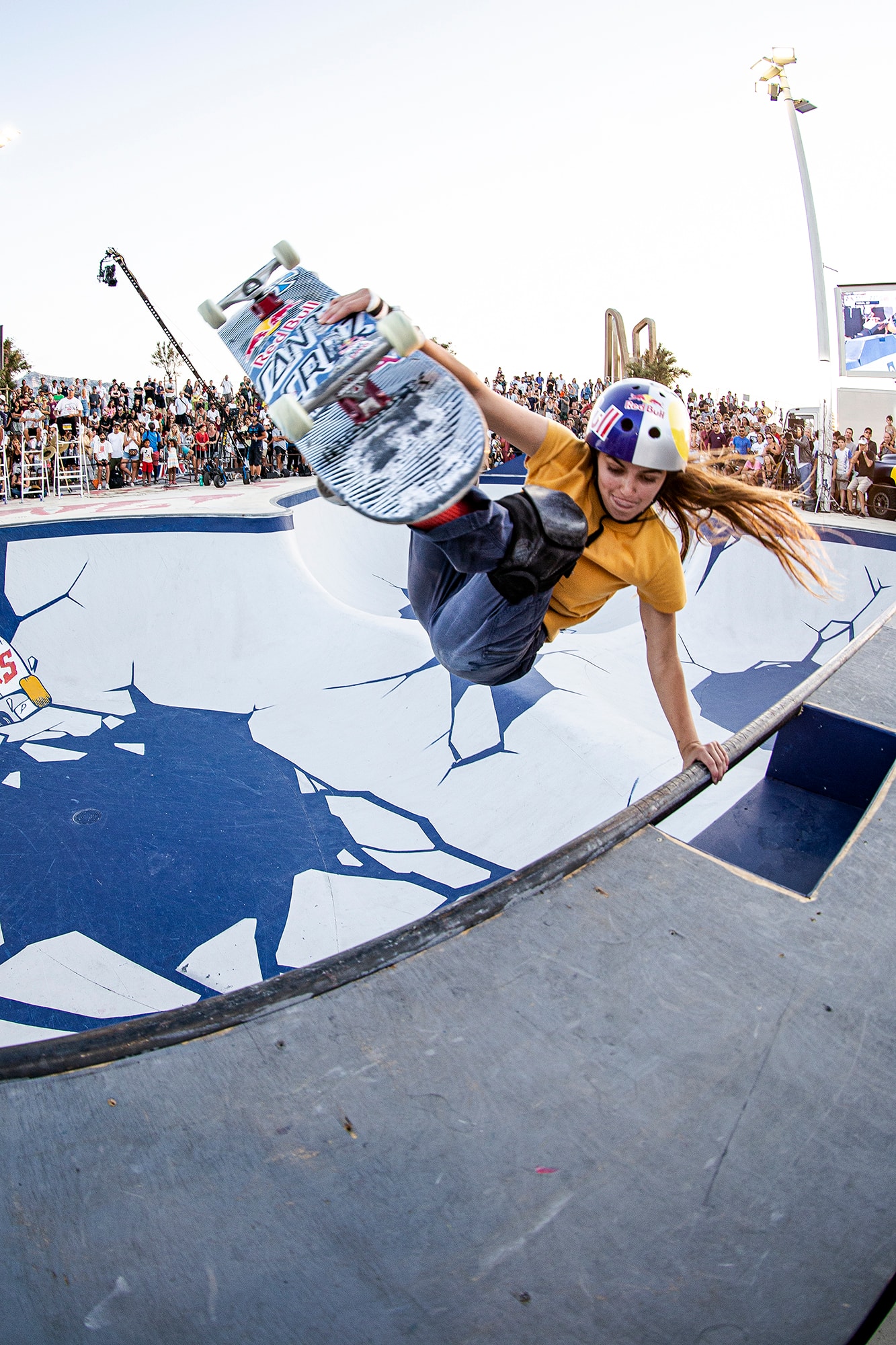 Women's second place finisher (last years' winner) Yndiara Asp pays homage to Florida with the layback air.
Watch the Men's & Women's Finals rebroadcasts here!
Legendary photographer Dave Swift has a long, long history with The Berrics (he gave Steve Berra his first editorial gig at Transworld Skateboarding way back in the nineties). He has been busy digitizing decades of his work, which you can check out at DaveSwiftPhotography.com!