Eric Koston and Steve Berra Are 100% Back in Control of The Berrics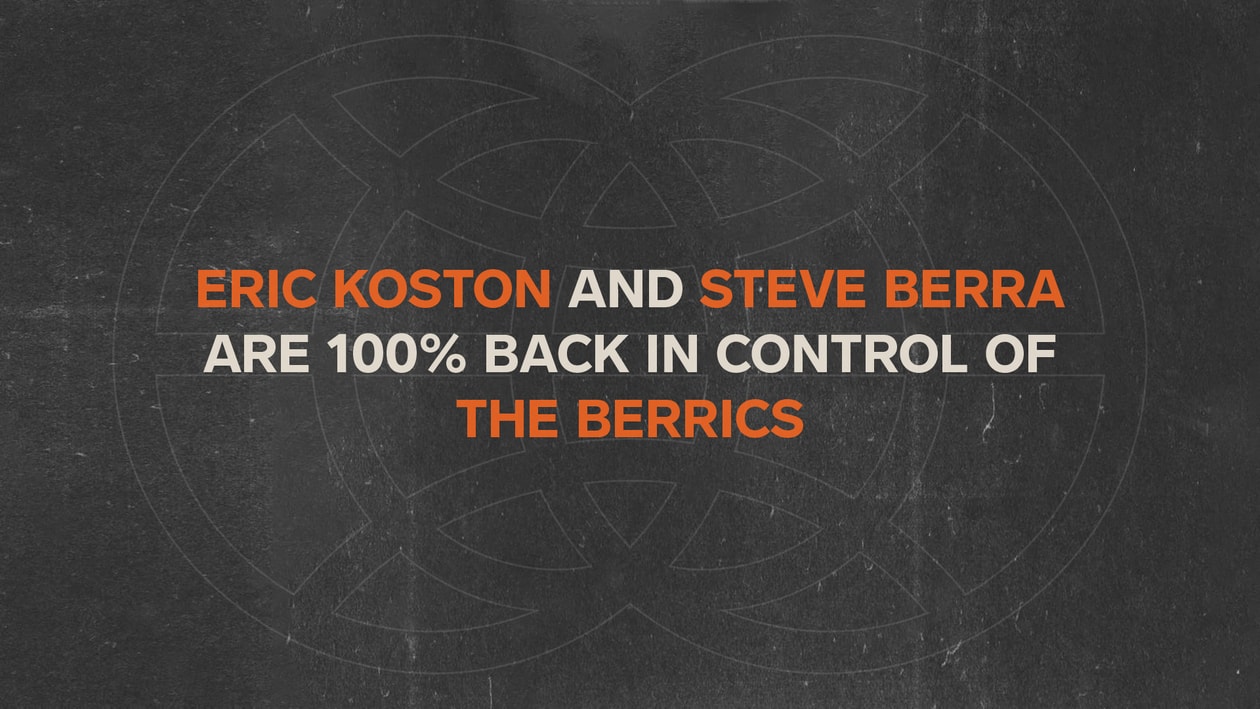 It is with significant pleasure that we can report to you now that we, Eric Koston and Steve Berra, are 100% back in control of The Berrics.
Contrary to popular belief, it's been almost 5 years since we've effectively had any influence over what we created, how it was run, what we made and what it stood for. Five years forced to the sidelines, largely silent, being told what we can and cannot do… or else suffer the consequences. Suffice to say, it was painful watching and experiencing some of the things that transpired.
However, we always knew this day would finally come. Naturally, as skateboarders, we believe that we are dead to the degree that we do not fight and that the pain we experience in these battles, whether it be for tricks or anything else in life, fades under the triumph of our victories. So fight we did and victorious we emerged in the fight for our company and our names.
Now, we could likely beat Mike Vallely's Nine Club running time with all the sordid details but the pain and ignorance is behind us and the enjoyment we have planned ahead is what will ultimately endure so there's no need to perpetuate the oblivious and let the last five years live anywhere but in the past.
Our site, our social, our content and our e-commerce will all undergo change. As swift as we can make it. We may not do everything right at first, as there is a lot to clean up, but you can trust we are now able to do it for the right reasons.
For everyone who loves skateboarding and for all of you who supported us throughout the years, despite these choppy waters, thank you and Happy New Year.
Steve Berra
Eric Koston