Etnies Supports Red Bull's Upcoming 'Paris Conquest' Event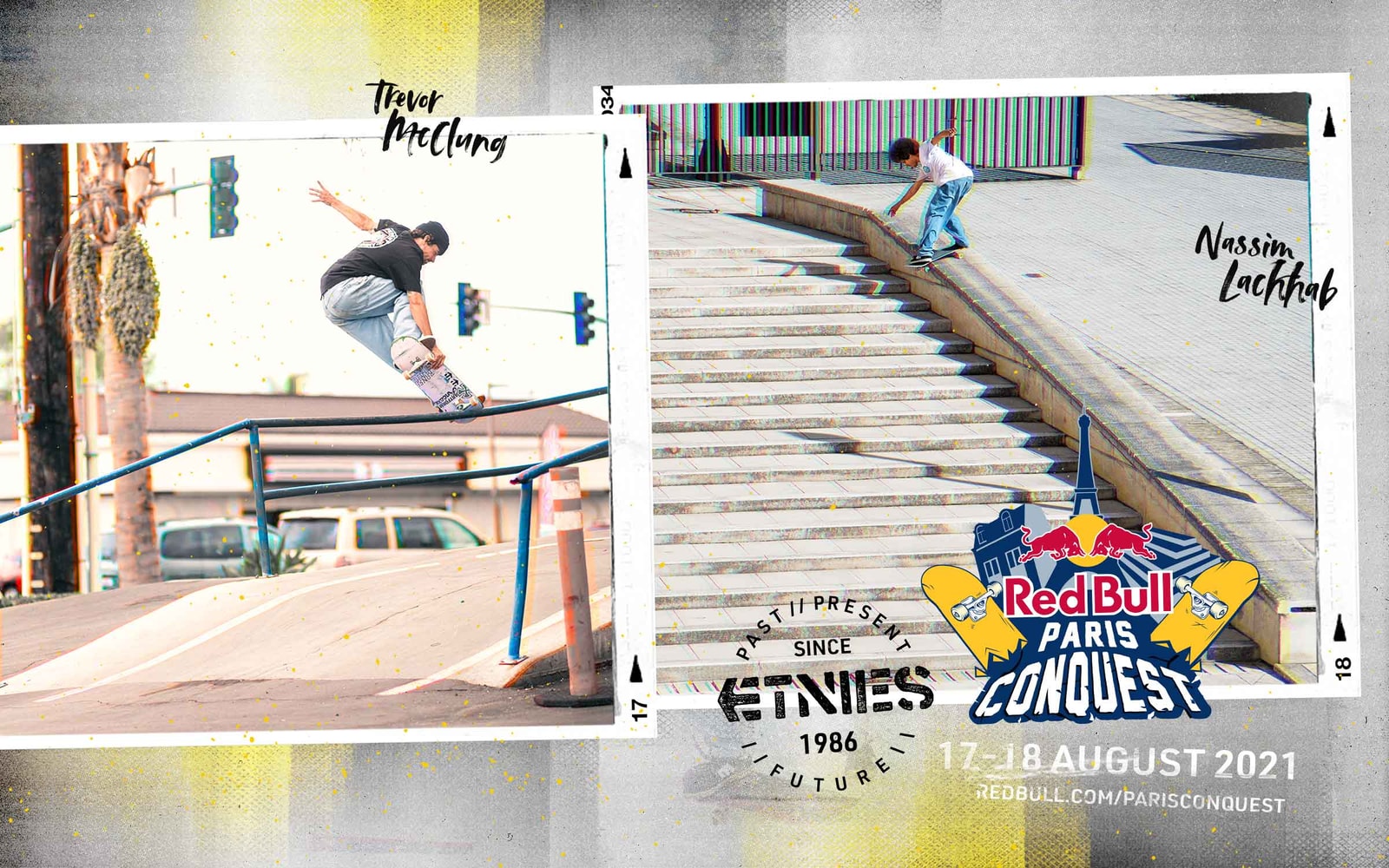 Etnies will be sponsoring Red Bull's latest creative contest event: Paris Conquest. The competition is scheduled for August 17 and 18, and will be held in front of the Eiffel Tower at the Jardins Du Trocadero.  For the first time in history, four well-known historic Paris spots will be recreated: Bloc de Bercy; Quais de Seine and Ledges de Republique; Curb du Luxembourg; and Cadran Solaire Chatelet Les Halles.
Aside from the eye-popping location of Paris Conquest, the contest will also be notable for its equity. Women's and Men's pro prize purses will be equal, and there will be a pre-event am contest with the winner getting a wildcard entry to compete against the pros. Skateboarders expected to compete in the pro contests include Trevor McClung, Nassim Lachhab, Aurelien Giraud, Leticia Bufoni, Vincent Milou, Jake Wooten, Tiago Lemos, and Tj Rogers, just to name a few.
Follow Etnies on Instagram for more info, and look out for some special Berrics videos from the event very soon!
We have worked with Etnies since the beginning of The Berrics. Watch our "EST." documentary series that we did with the brand in 2016, and some of our Album coverage, below:
Chapter 4 is currently blocked for a music-rights issue, so we present to you…