EVAN SMITH: 2018 POPULIST NOMINEE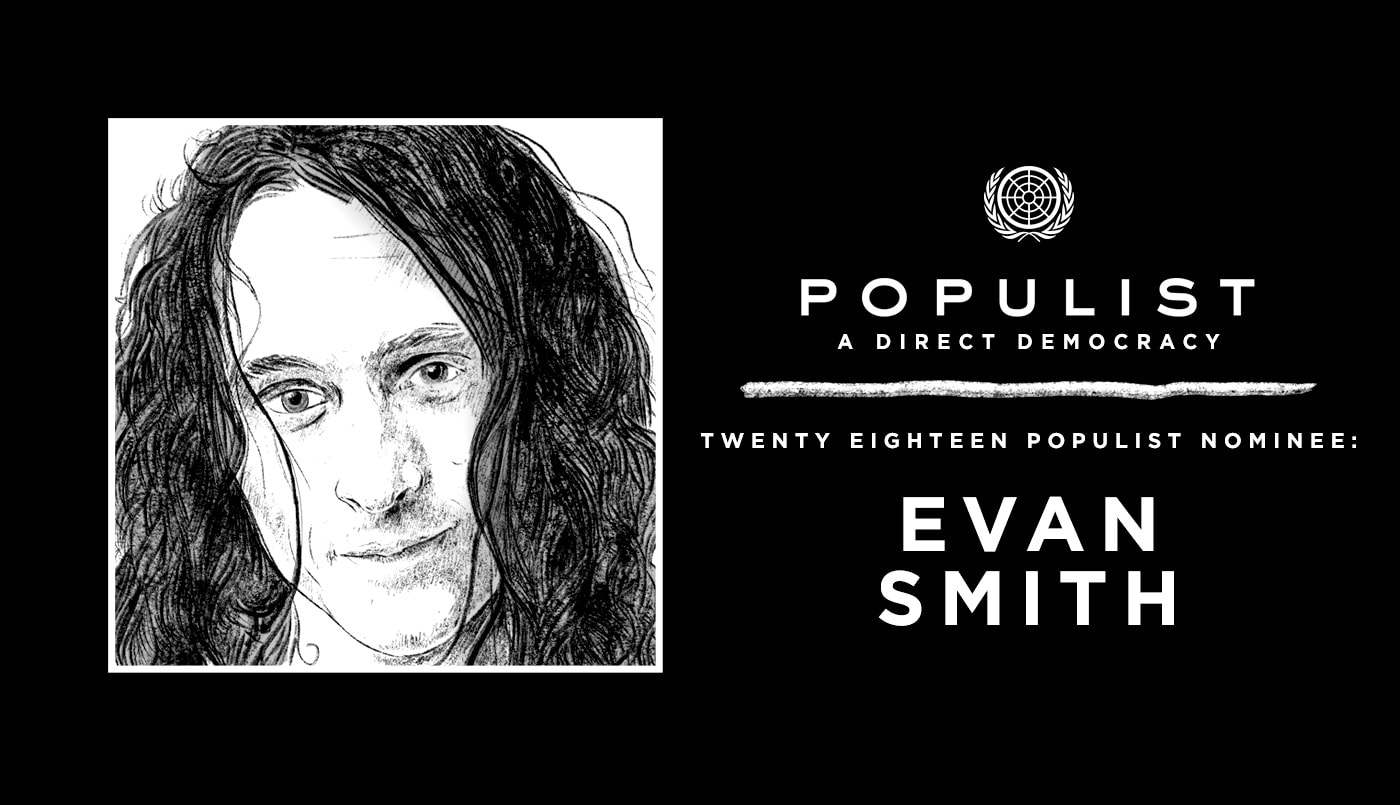 WORDS: Stu Gomez / ART: Eric McHenry
As the anchor of Element's Peace with a 7-minute part that left no wall unridden, and as the chief tent-pitcher of his No Hotels camp gear brand, Evan Smith has been out and about all year long spreading the mystical vibes. A longtime proponent of consciousness expansion, he has at last reached a point in his career where everything he does seems to be in tune with the bigger picture.
For Smith's Populist 2016 nomination we wrote:
"Evan Smith is a spot-whispering spiritual vagabond. Instead of forcing spots to his will, he lets the spots speak to him… He stands out as someone who sees the forest of possibilities with a deeper understanding of the skate universe and the harmony of all its components, while others simply focus on the trees. This kind of intuition can't be taught. Evan is skateboarding's golden child."
To our great delight, not much has changed. He's the kind of skater who doesn't need some award to tell him which way the wind is blowing. Because he is the wind.
Vote for Evan Smith as your Populist on January 15.