FAT LACED PASTA SALAD: SALAD GRINDS & BEAN PLANTS #82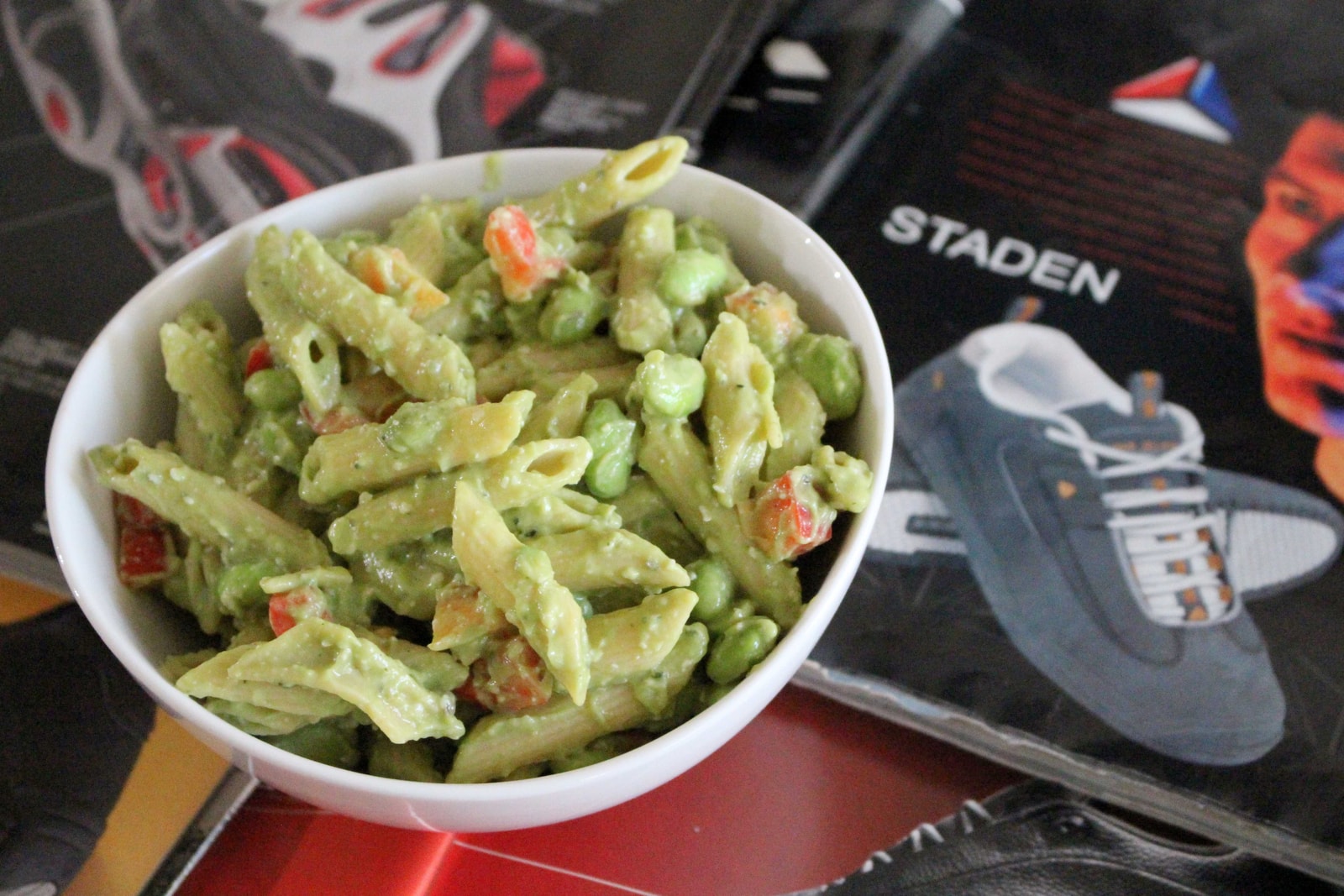 Fat Laced Pasta Salad
WORDS" Johnny Lozano
In the world of skate shoes, there is a thin line that separates good fat and bad fat. The minimalist sole and sidewall of a Nike SB Janoski aren't for everyone (though his millions in royalties suggest that they work for more than anyone could have guessed in 2009); in fact, at the turn of the century, the slimmest shoe on the market was the éS Accel, which by today's standards is like a Goodyear blimp with a gum rubber sole.  
There's a debate to be had about whether the disappearance of the fat shoe was a good thing. On the one hand, a slim shoe with a paper-thin vulcanized sole offers responsiveness and boardfeel that, say, the éS Tribo could never rival. A proper pair of slimmer shoes can pair with a variety of outfits off the board. However, to a wizened set of skateboarding eyes, the slim models all start to blend together. The increase in function comes at the expense of innovative design and individuality.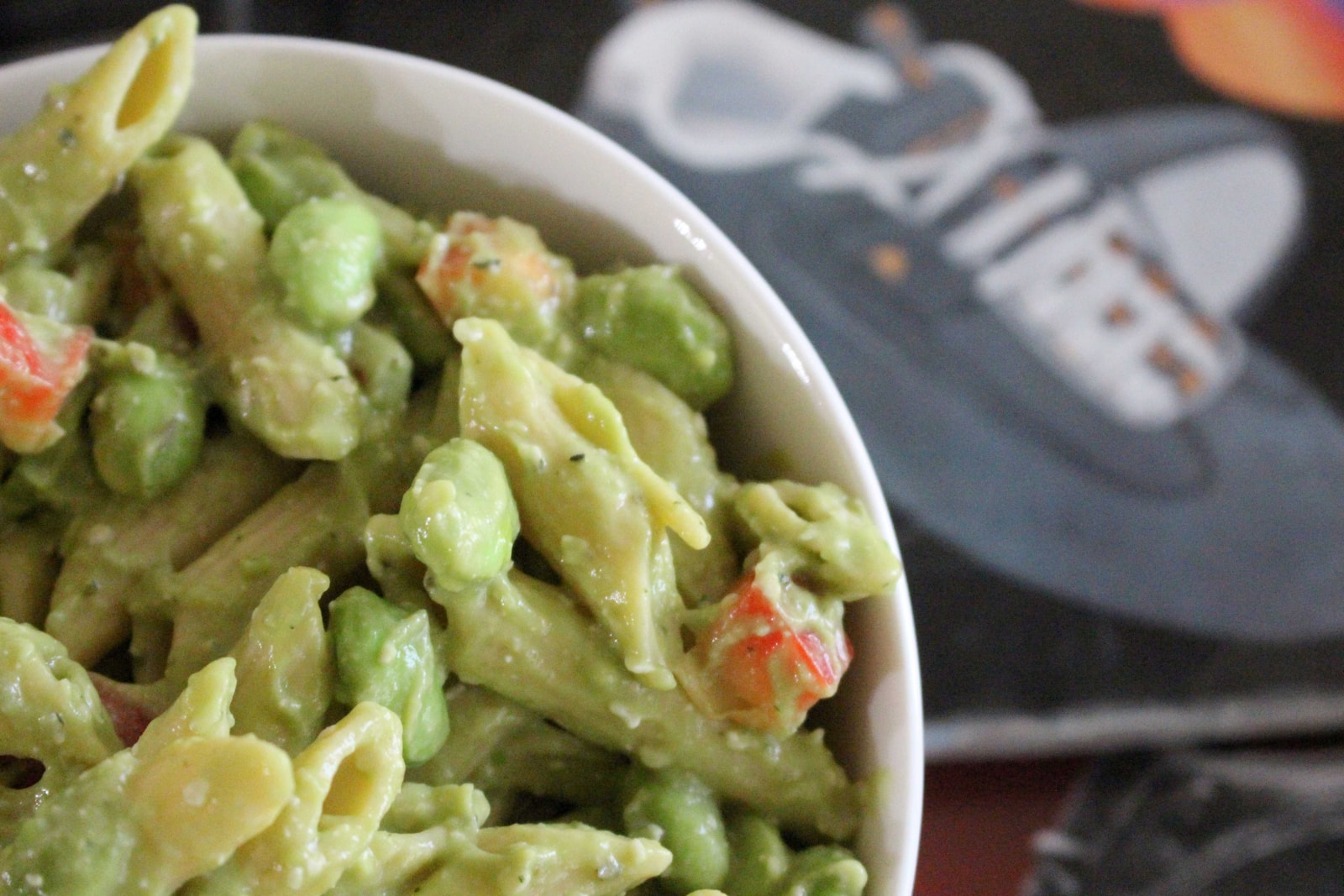 And that's not to say that all fat shoes were good fat. The éS Scheme was borderline un-skateable; my love for Mayhew does not extend to the D3; the Etnies Czar was horrendous. Yes, there was a time when the DC Stevie Williams model (just re-released!), the éS EK01, the Emerica MJ 2, and the Circa CM902 were all on shelves (all good fats).  But it was also the era of unnecessary heel air bags, an abundance of reflective side paneling, and obnoxiously puffy tongues.  
Well, much like skate shoes, in the world of food there are good fats and bad fats. Contrary to the wisdom of the mid-'90s, fat is not the enemy (really, no macronutrient is); however, some fats are better than others. The trick when choosing what fats you eat is to try to steer toward monounsaturated and polyunsaturated fats, as these fats are shown to help lower LDL cholesterol and blood pressure. So while vegetable oil, fried foods, and commercially packaged goods may be the arterial Osiris D3, you do your body a favor when you consume good fats like avocados, olives, nuts, flaxseed and edamame.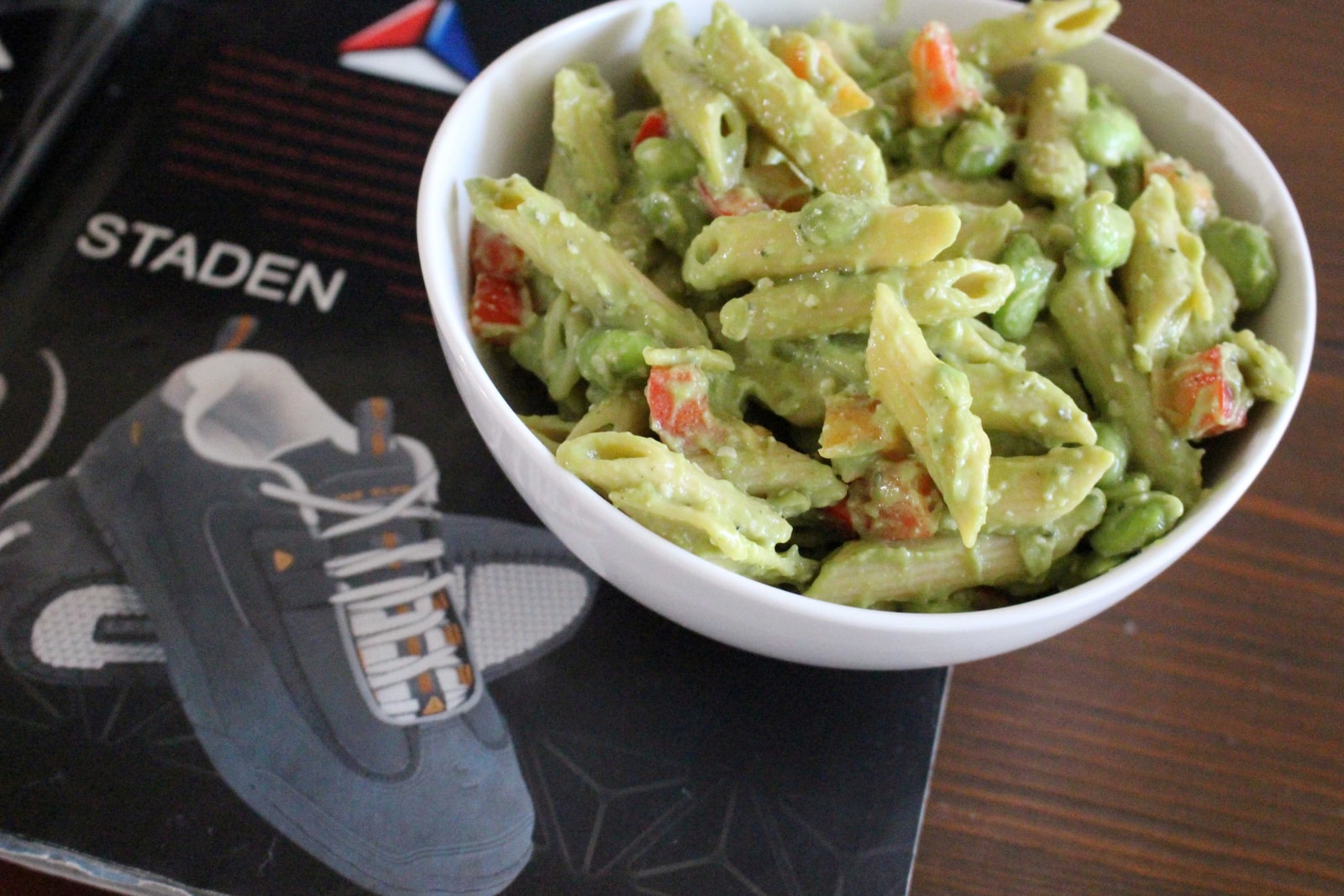 Today's recipe focuses on avocado as the perfect binder for a pasta salad. There's certainly no shame in cutting open an avocado and just eating it right from the peel, but if you're looking to make a meal out of it with some protein and flavor added to that fatty goodness, then this is the quick dish for you. The chickpea pasta in this dish keeps you feeling full with a solid ratio of protein and fiber while the lemon, garlic and avocado give it a creamy, tangy twist. While it can be enjoyed chilled any time, this works best right after a sesh and can be prepared in about 10 minutes.  
INGREDIENTS:
1 package (8 oz) chickpea pasta

200g avocado (2 medium avocados)

30g hemp seeds

Squeeze of 1 lemon

1/3 cup almond milk

2 tbsp. nutritional yeast

2 tsp. minced garlic

1 tsp. onion salt

½ tsp. salt

1 bag shelled edamame

1 red bell pepper (diced)
DIRECTIONS:
First, prepare your pasta according to the directions on the package.  Once it's boiled, rinse it with cold water. The trick to having the pasta not fall apart when stirring in the avocado is to have it al dente and as cool as possible.  Next, prepare your edamame according to the package (typically in-bag steaming) and let it cool as well. Then chop up your bell pepper and set aside.

Once the pasta and edamame are cooling, start making your sauce.  Throw the avocado, hemp seeds, lemon juice, almond milk, garlic, salt, nutritional yeast and onion salt into a food processor and pulse on and off for 10-20 seconds or until it reaches your desired level of smoothness (chunkiness is fine, but you do want it to blend some so that the almond milk and lemon juice are fully absorbed).  

Once the sauce is prepared add the sauce to the pasta, edamame and bell pepper and stir it all up.  Put on some of those re-released DC Stevie models and relive the fond memories of good-fat shoes.
Happy shredding,
Johnny
For more recipes, check out www.saladgrindsandbeanplants.com or find us on Instagram at @salad_grinds_and_bean_plants.