HOUSE OF VANS DETROIT POP-UP KICKS OFF TODAY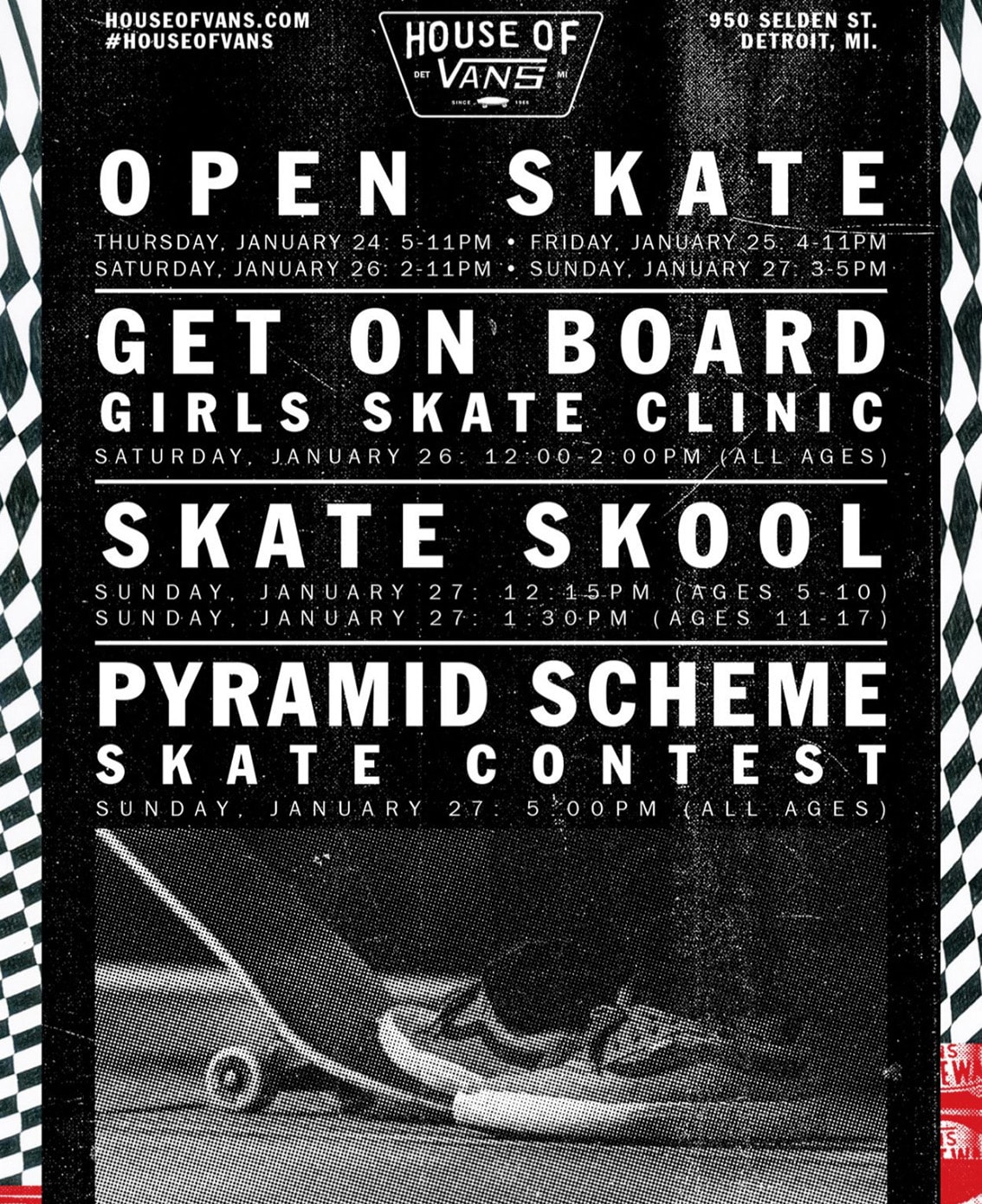 House of Vans continues its tradition of pop-up events with the latest one in Detroit, Michigan. The week-long schedule of events, featuring free skates, workshops, and performances from Danny Brown and Joyce Manor, kicks off today.
The site, the former Jefferson School, is located at 950 Selden Street in Detroit, and will be transformed into a cultural hub to celebrate art, music, action sports, and street culture. Other pop-up locations have included Montreal, Guangzhou, Hong Kong, Paris, and Mexico City, and permanent House of Vans locations in Chicago and London.
We're still sad that Comedy Central canceled Detroiters ("D2roit," lol) so we're glad to see that House of Vans is bringing a silver lining.