Jake Wooten Skates Abandoned Airport In Red Bull's Terminal Takeover
Red Bull's latest journey into counterintuitive skatespots—on the heels of the brand's 'Skate Nash Stages' project in Nashville, Tennessee—takes you back to the tarmac. The 'Red Bull Terminal Takeover' recently took advantage of the inactive Louis Armstrong New Orleans International Airport's closure by hosting five crews whose goal was to film the best edit at three parks throughout the airport. $5,000 was on the (air)line, earmarked for improvements at their preferred local spot or shop, which would barely cover the fines for skating at any other airport—you could say this contest was a radical departure.
Team rider Jake Wooten played guide for this duty-free adventure. We were able to check in with him while he waited at the baggage claim. Carry on:
Which trick was the biggest battle for you?
Frontside 360 blunt for sure. I had been trying them on mini ramps and other spots for a year or so and never could figure it out. It was my first time at Burnside and we had so many amazing skaters there (Gregson, Kriener, Kimbel, Remillard, Russell, Lockwood, Schaar, Wood, Gravette) and the session was heating up. I liked the bank wall and started trying a few, and at first it felt like it was working. Anyways, almost three hours passes and everyone's done skating except for me still trying the blunt haha. One of them just worked all of sudden and that was that.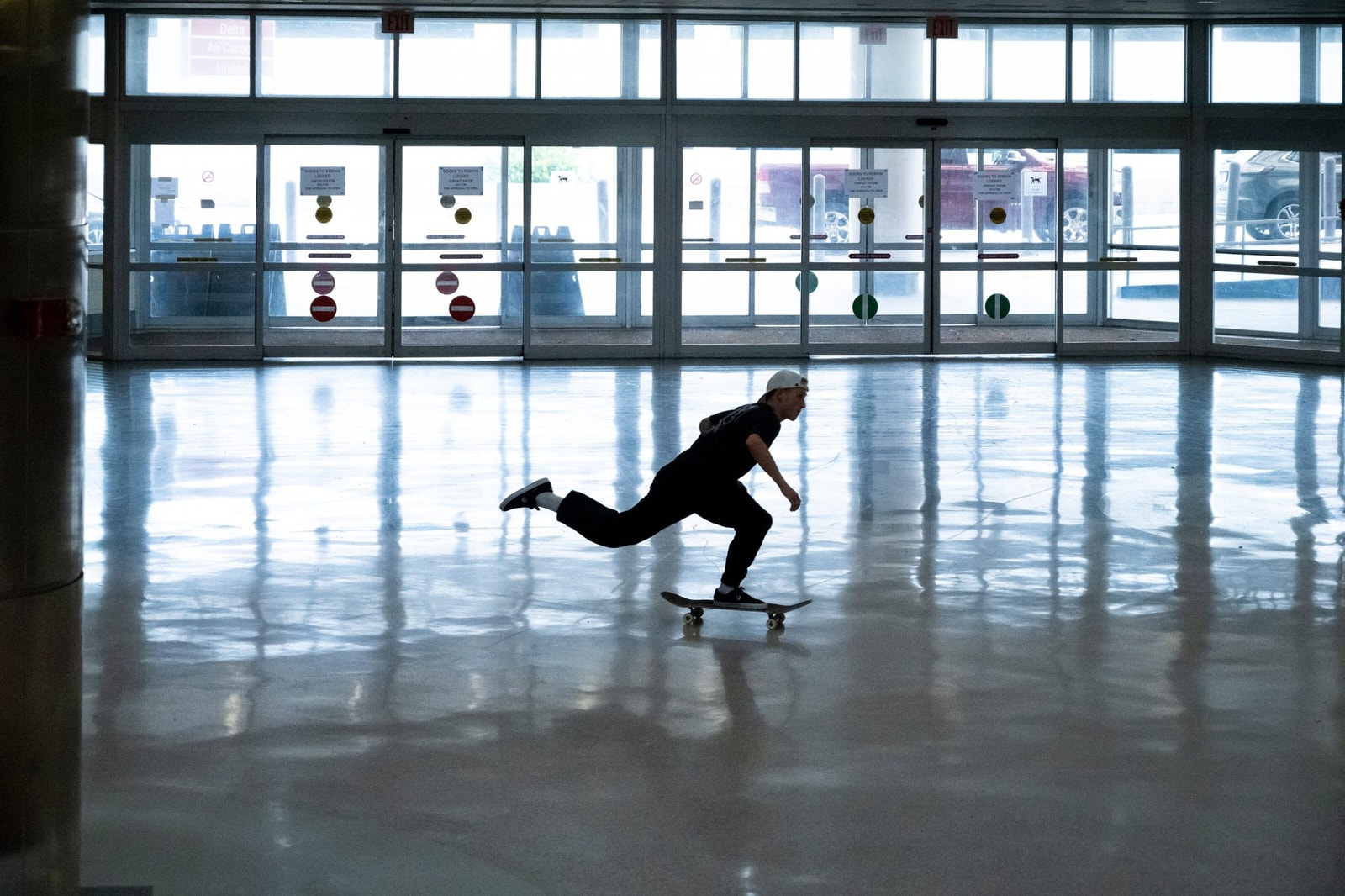 Photo by Jonathan Mehring
Any fun New Orleans stories, or was this a strictly business trip?
Oh man, it was supposed to be only business, but skateboarding is rarely just business. They had different crews come out from different parts of the South, including Nashville with all my good friends and skaters I looked up to heavily growing up. They found out daquiris were invented in New Orleans in the '80s and they had drive-thru daquiri stores in the city; needless to say, the DAQ boys were born.
Did this project inspire any outside-the-box DIY ideas for you?
Knowing that doing stuff like this is possible opens up my mind into what is next. I never thought in my lifetime I would get to see a THPS-like park in person, much less get to skate it. So I definitely have a couple ideas brewing for the future.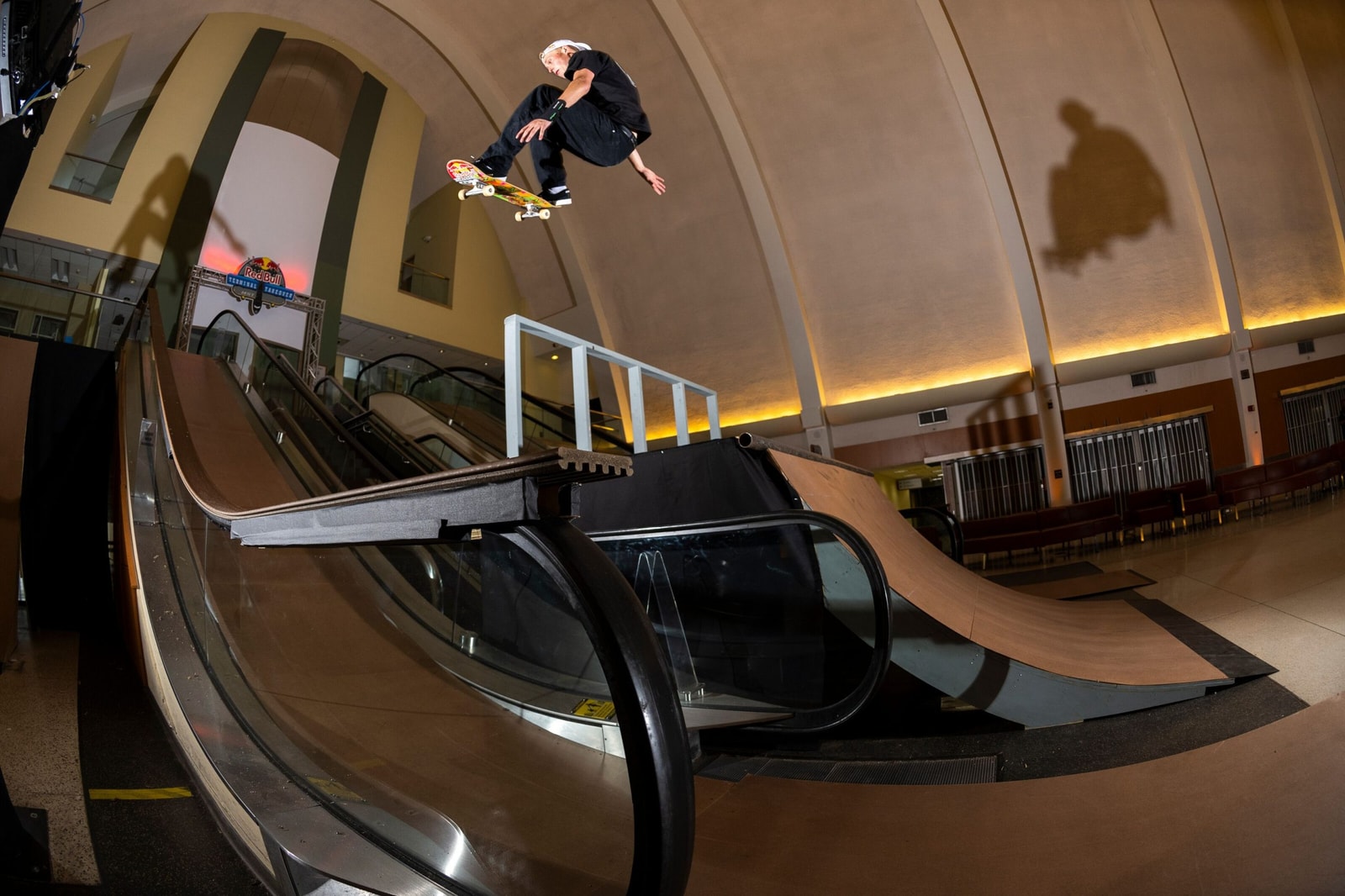 Photo by Jonathan Mehring
How did this unique contest compare to other events you've been in?
This contest was one-of-a-kind. There aren't a lot of shop contests nowadays, especially since COVID. I don't think there has ever been any skate event of any kind in an airport before—the government has a ban or something on things like that. So, to have this opportunity and to see how much fun everyone had skating it was a blast!
In the back of your mind, did you ever feel like TSA was gonna tackle you?
It definitely didn't feel right swerving police at full-speed through an airport but damn did it feel good. The airport cops were cool for the event; they always trip out when it's a active airport. I felt like at any moment they might just turn on us if we skated a weird part of the airport that wasn't technically supposed to be skated but they were cool with whatever haha. Once in a lifetime chance.
Vote for the crew (Nashville, Baton Rouge, Birmingham, Pensacola, or New Orleans) you think killed it at Red Bull's Terminal Takeover here. Voting closes at 8am PST June 4; winner will be announced June 8.
We've been shootin' Wooten for a while. Watch a few of his projects with us, below: