JAMIE FOY: 2018 POPULIST NOMINEE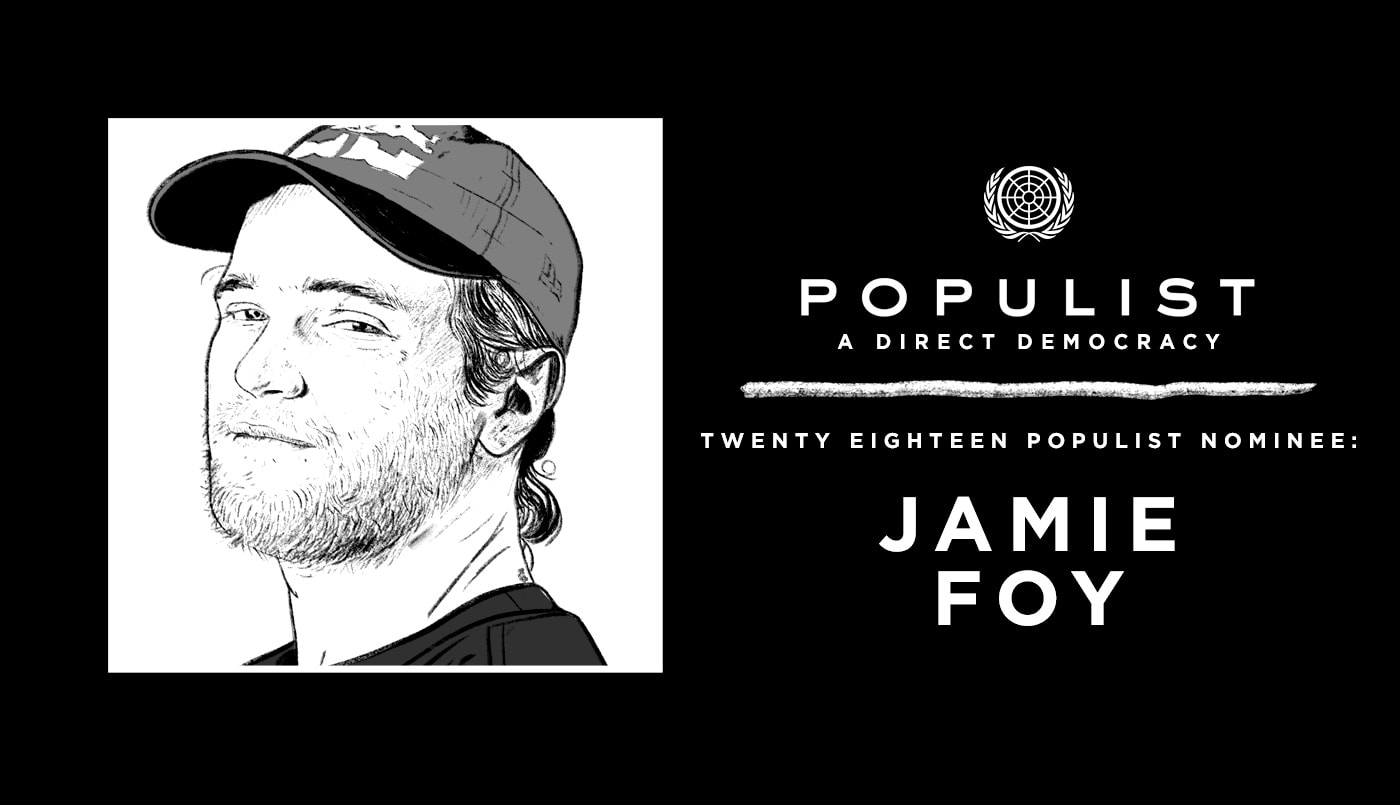 WORDS: Stu Gomez / ART: Eric McHenry
Jamie Foy burst on the scene in 2015. We first took notice when he was here competing in the Volcom Wild In The Parks event that year, which he won (followed, in second place, by fellow Populist nominee Yuto Horigome). This Florida boy made quite an impression; we've never seen someone so motivated to tackle every challenge we threw at him. Big things were ahead for Foy.
Less than 2 years later, the rising star turned pro for Deathwish. Well… that was fast.
In April of last year, we caught up with Foy at the Red Bull Drop In Tour and asked him about his perspective on being pro and everything that comes with it. He said:
"Kids always ask me, 'How does it feel to do all this stuff?' And it's crazy because all this stuff has happened in, like, the last year-and-a-half. I mean, it's been super quick, and still feels crazy to me. It's a surreal feeling because all these kids are super hyped but, at the same time, I feel like I'm still a kid out here skating with my homies. It's crazy… but it's awesome."
Foy has filmed for dozens of projects in the short time he's been in the limelight, and it's notable that he even received an annual award from a top skate magazine last year. Because he's built such a solid reputation in a short time, he's in high demand. But Foy still always makes time to film with us—now that's saying something.
Vote for Jamie Foy as your Populist on January 15.