JASON LEE'S AMERICAN WEST PHOTOGRAPHY FEATURED IN VANITY FAIR PROFILE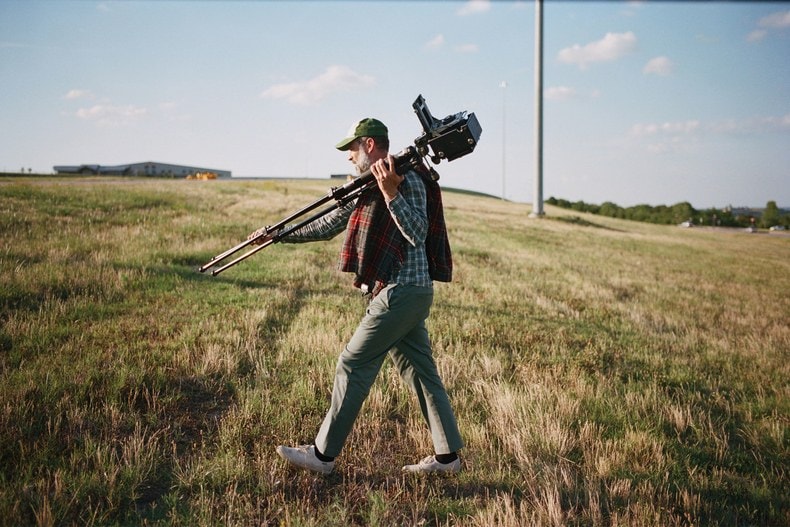 Lee in Tulsa, Oklahoma. Photo by Raymond Molinar.
Jason Lee will forever be considered one of the greats, with a style that exemplified how beautiful skateboarding could be. (And his impeccable 360 flip is the standard upon which every 360 flip is measured.) After his initial pro career in skateboarding Lee took center stage as a Kevin Smith regular, appearing in several films. His persona had star power written all over it—Lee was the proto-John Krasinski—and you can tell from his IMDB page that he was really moving the needle in Hollywood. Don't even get us started on My Name Is Earl, a true breakthrough.
These days, Lee is known as much for the for the beauty of his photography as his 360 flips. Vanity Fair featured him in a profile today about his American West series of photos, committed to a nearly forgotten form of analog photography. The magazine itself is known for featuring game-changing photographers, so this is quite an honor.
Lee's feelings about the early days of photography are almost romantic as skaters of a certain age waxing nostalgically about Video Days:
"In the early days of photography, they didn't have to contend with smog and pollution. It gets hard to just have a photograph without some sense of air pollution, littering, trash, noise. And so my thinking is you may as well show it because it's there, and that's the American social landscape… It makes you wonder how far back we need to go to find that point where things really started not only evolving, but then devolving."
Read the profile at Vanity Fair, and check out some of his appearances in Wednesdays With Reda below: