Jeff Grosso R.I.P.—Photos By Dave Swift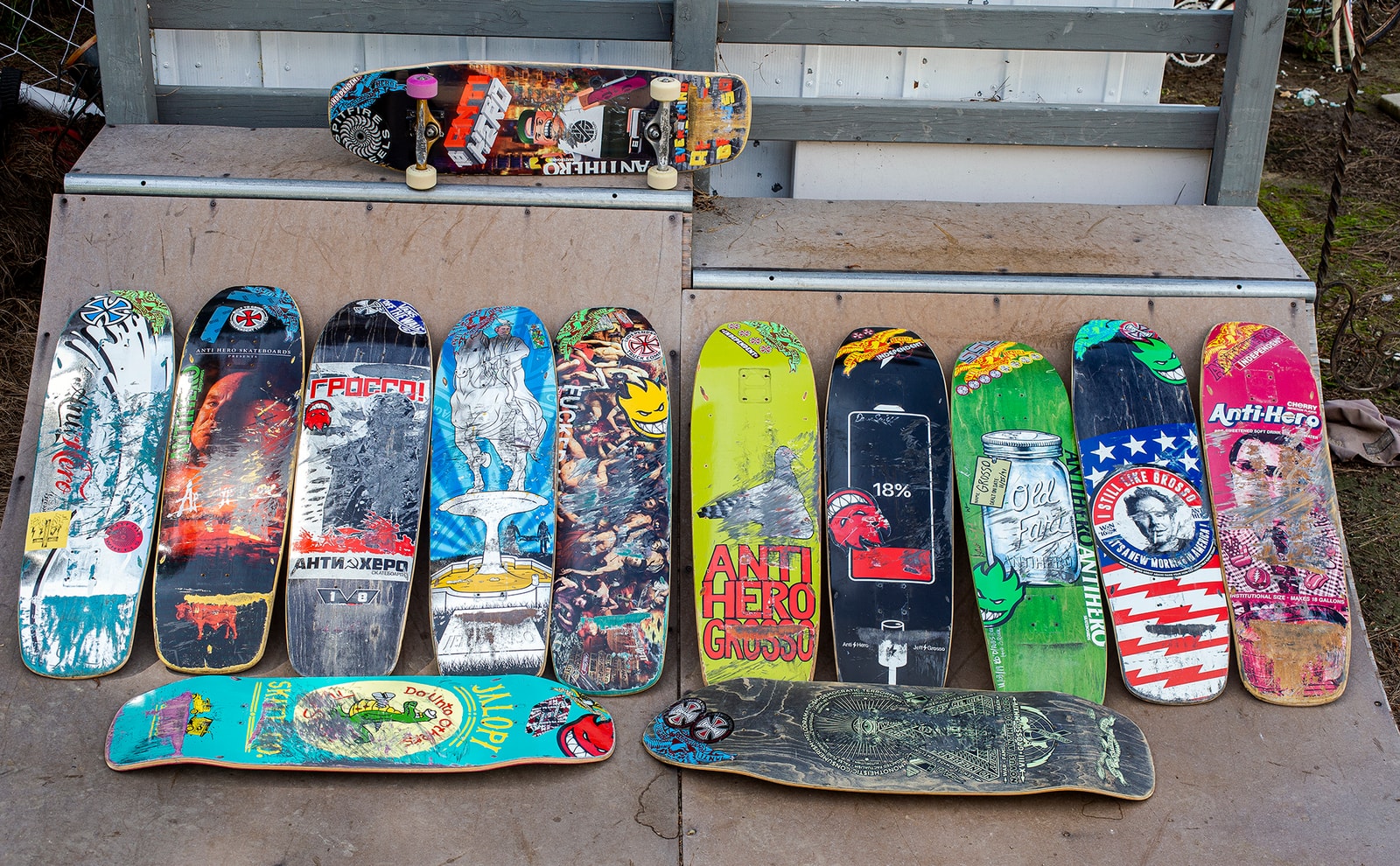 Jeff Grosso 
4/28/68—3/31/2020
WORDS & PHOTOS: Dave Swift
It is never easy to write about the passing of someone you've known for nearly 40 years but it is also an honor to do so. Jeff Grosso was a friend to many, a great father to Oliver, and a legendary skateboarder to me and millions of others around the world. I was fortunate to have known him all these years and have many great memories on and off the board to show for it.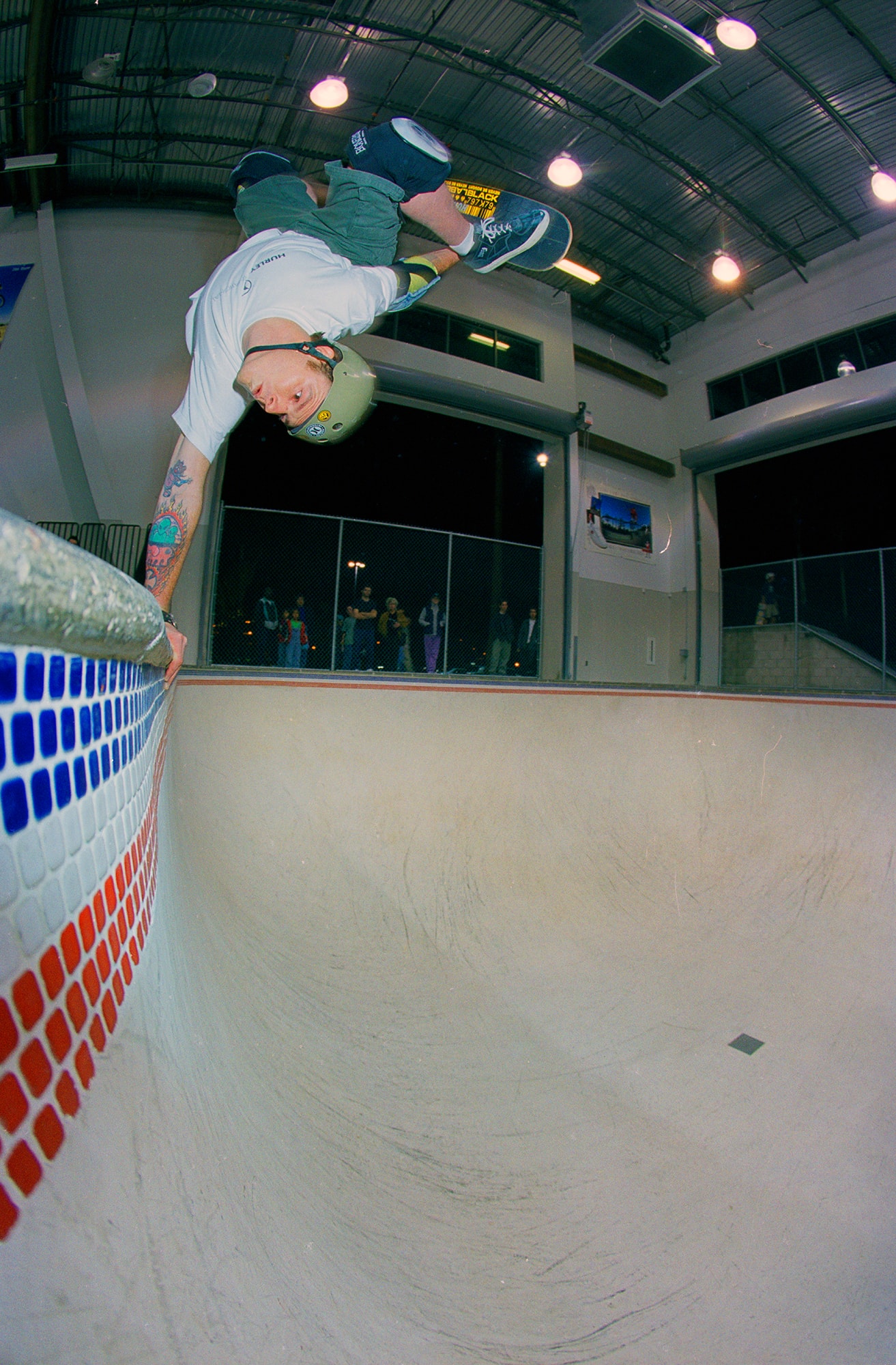 Andrecht. Anaheim, 2001.
I first came in contact with Jeff back in 1981 when I skated in my first skateboard A.S.P.O. contest at Skate City in Whittier, California. I remember noticing a group of locals that were younger than myself while skating one of the tub bowls at the park, basically because they were ripping the living shit out it. Later that day I learned their names—Eric Nash and Jeff Grosso—as they placed first and second in their division that day.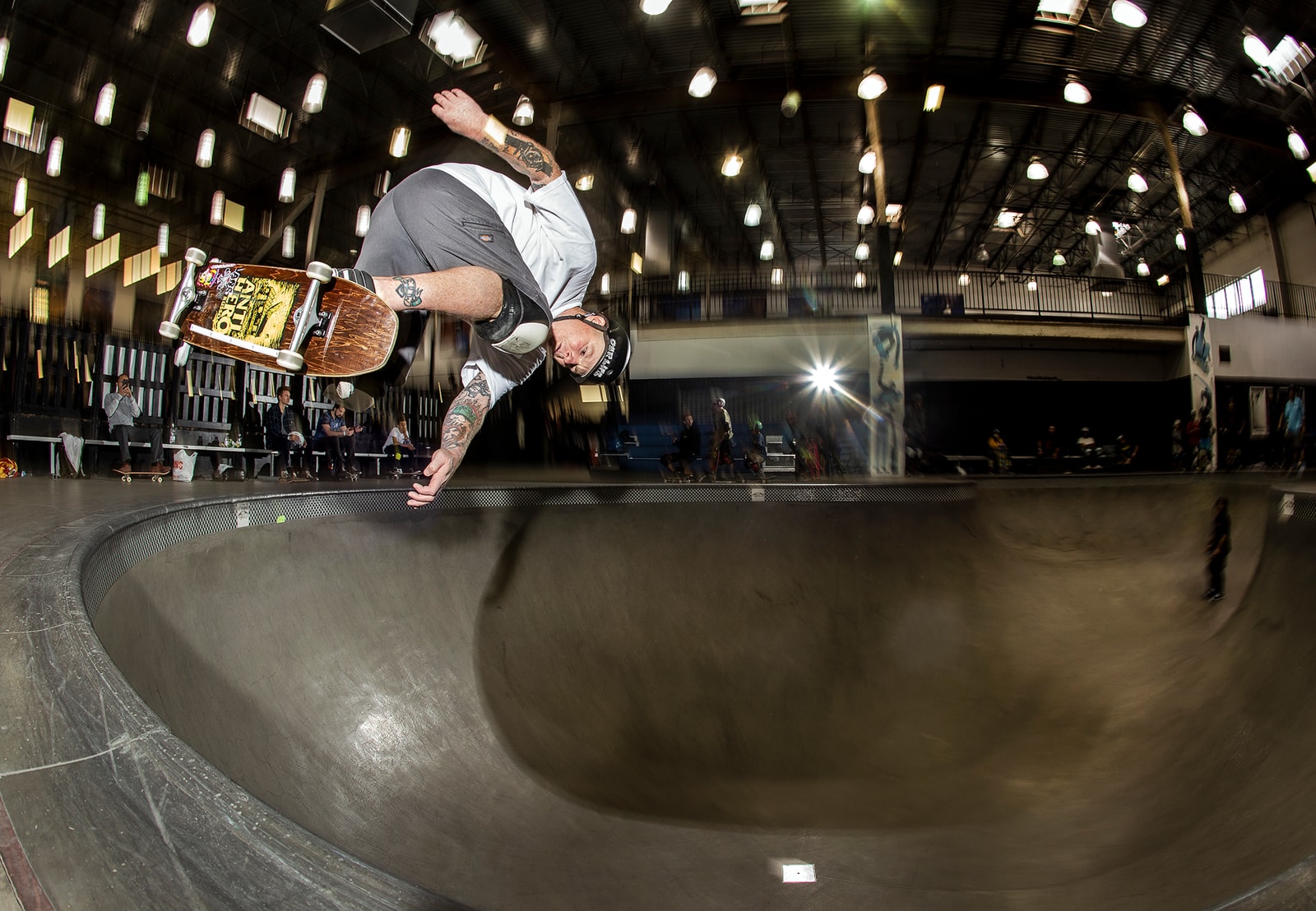 Backside ollie. Anaheim, 2019.
In the years to follow I would get to know Jeff through contests, skate sessions, parties, and even as a teammate on Schmitt Stix skateboards. Having pros like Jeff and John Lucero riding for Schmitt Stix instantly made the brand a household name in skateboarding. During his one year tenure as a pro for the company I'm pretty sure I rode a dozen of his pro models and I was devastated when he quit to ride for Santa Cruz.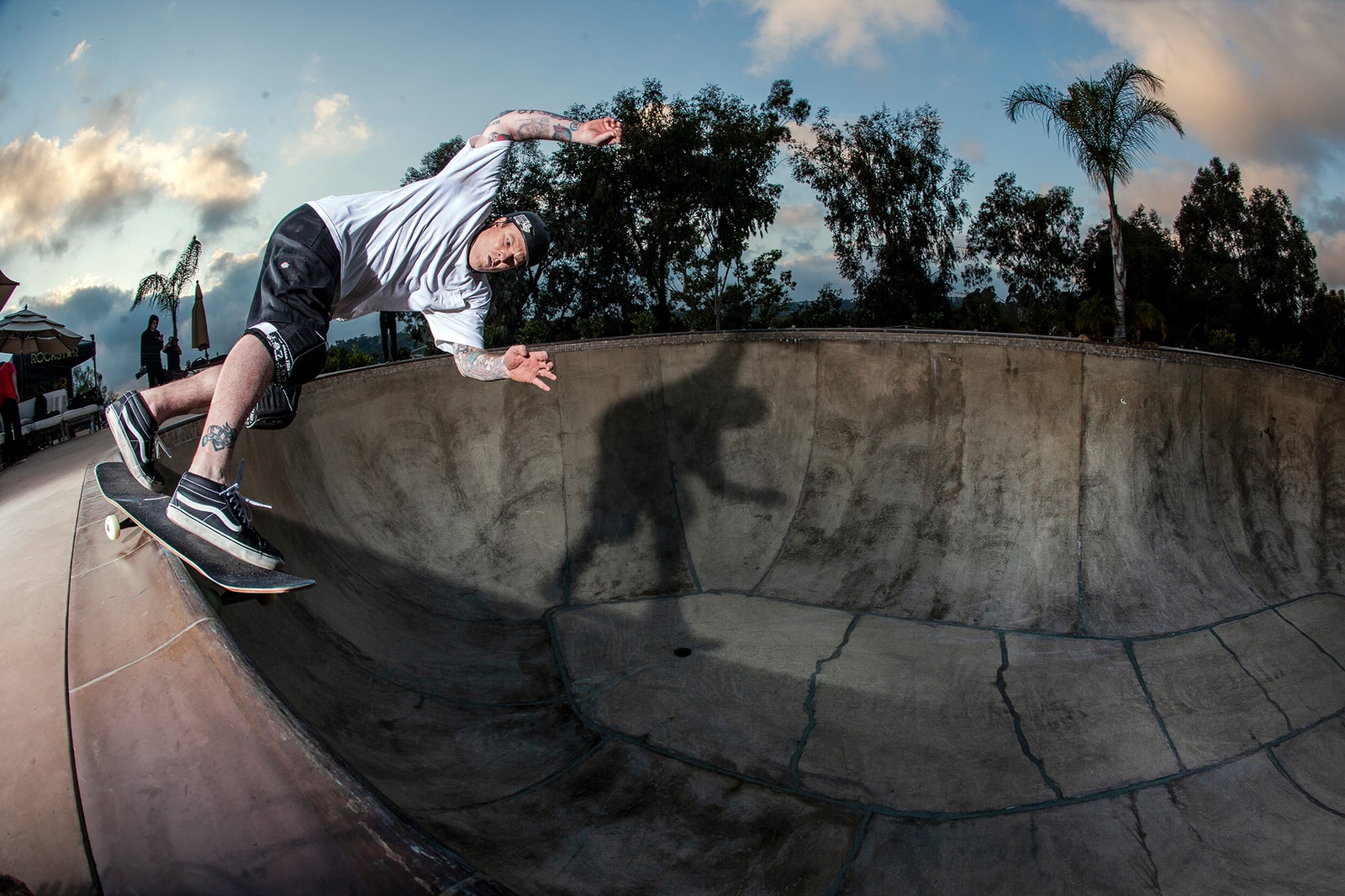 Backside Smith. Encinitas, 2012.
When the '80s turned into the '90s it was rare that I'd see Jeff as skateboarding became increasingly street-oriented, so it was not often we'd cross paths. The handful of times we did was at Kelly Belmar's pool in Garden Grove where Jeff was living at the time. Watching him skate that bowl in 1994 was like taking a trip back to the '80s, only better. His 50-50 around the corner and coming in fakie right next to the channel was truly amazing for the time.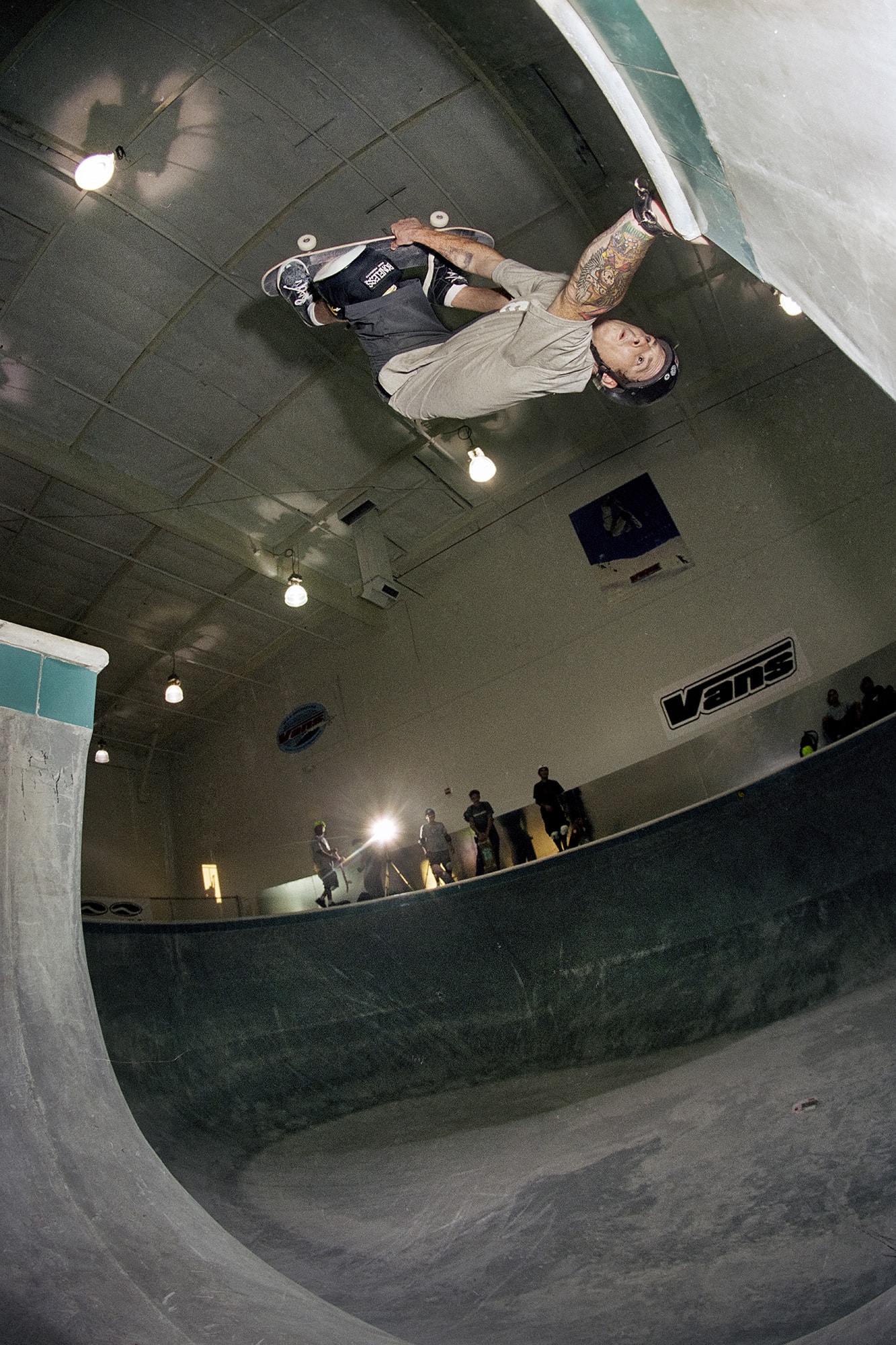 Channel plant. Bakersfield, 2000.
The vert skater in me really wanted to get Jeff on the cover of TWS and I knew he did pivot fakie on the wall next to the channel at Belmar's bowl. I had this vision of a cover of Action Now with Neil Blender doing a pivot (new trick at the time) from 1980 in my head where you could see the graphics of his board. And because Neil and Jeff were two of my favorite skaters I thought what a great image that would be for the front of the mag. Grant Brittain, Ted Newsome and I came up with the concept of making stickers with the contents of the mag to be on the bottom of Jeff's board (replacing the mandatory cover blurbs) but I ended up chickening out on shooting the photo, had Grant do it instead and it became the October 1994 cover of TransWorld Skateboarding.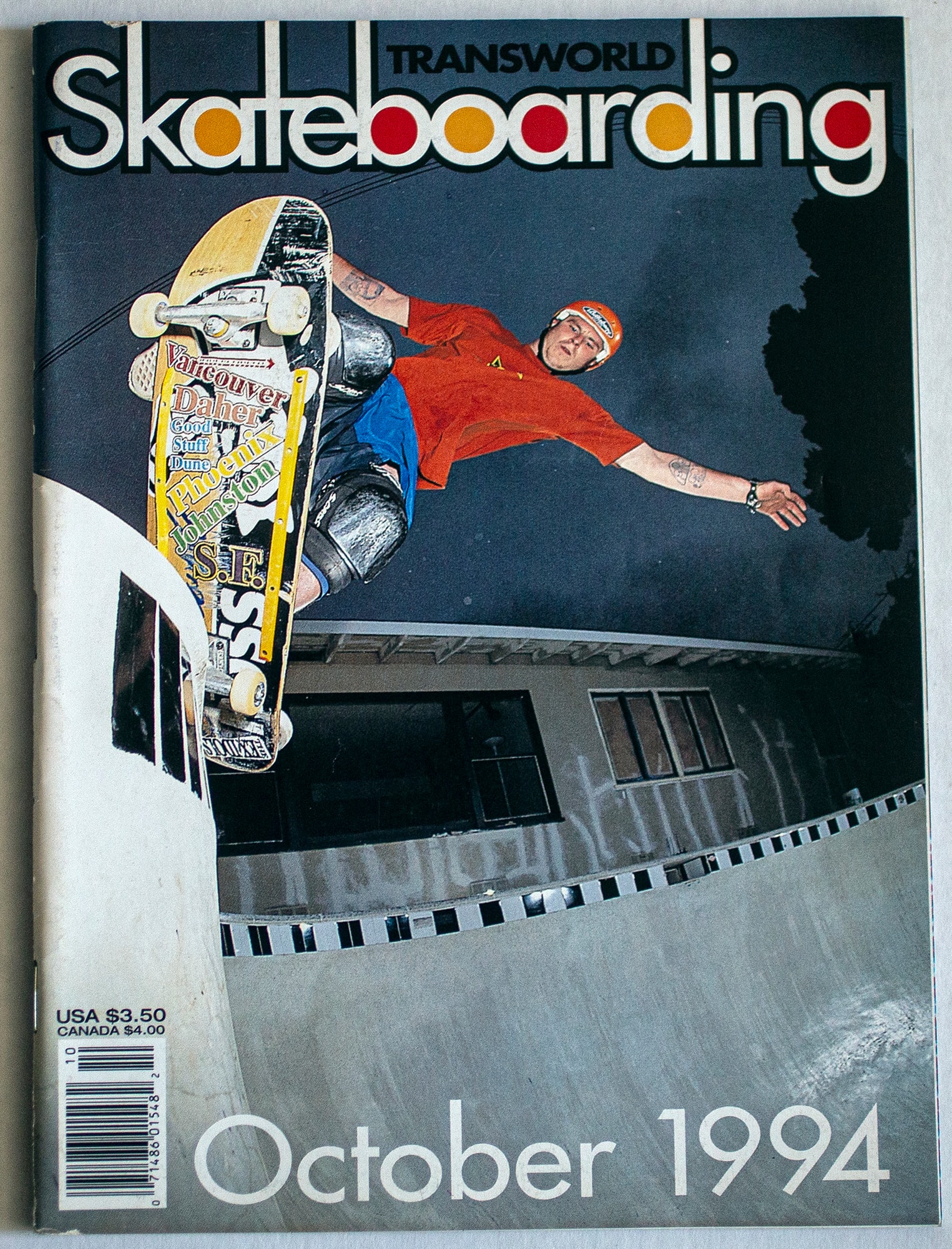 It wasn't until the 2000s that I got to see Jeff more frequently as our paths would cross at the Vans Combi and other skateparks that were popping up all over. He would call me, out of the blue, to come skate or discuss something I did in the mag that he thought was lame. He'd state his gripe with fury and afterwards apologize for being so frank. I respected that and always looked forward to our conversations. Fuck, I was stoked as hell when he showed up for my 50th birthday at the Clairemont YMCA bowl back in 2014.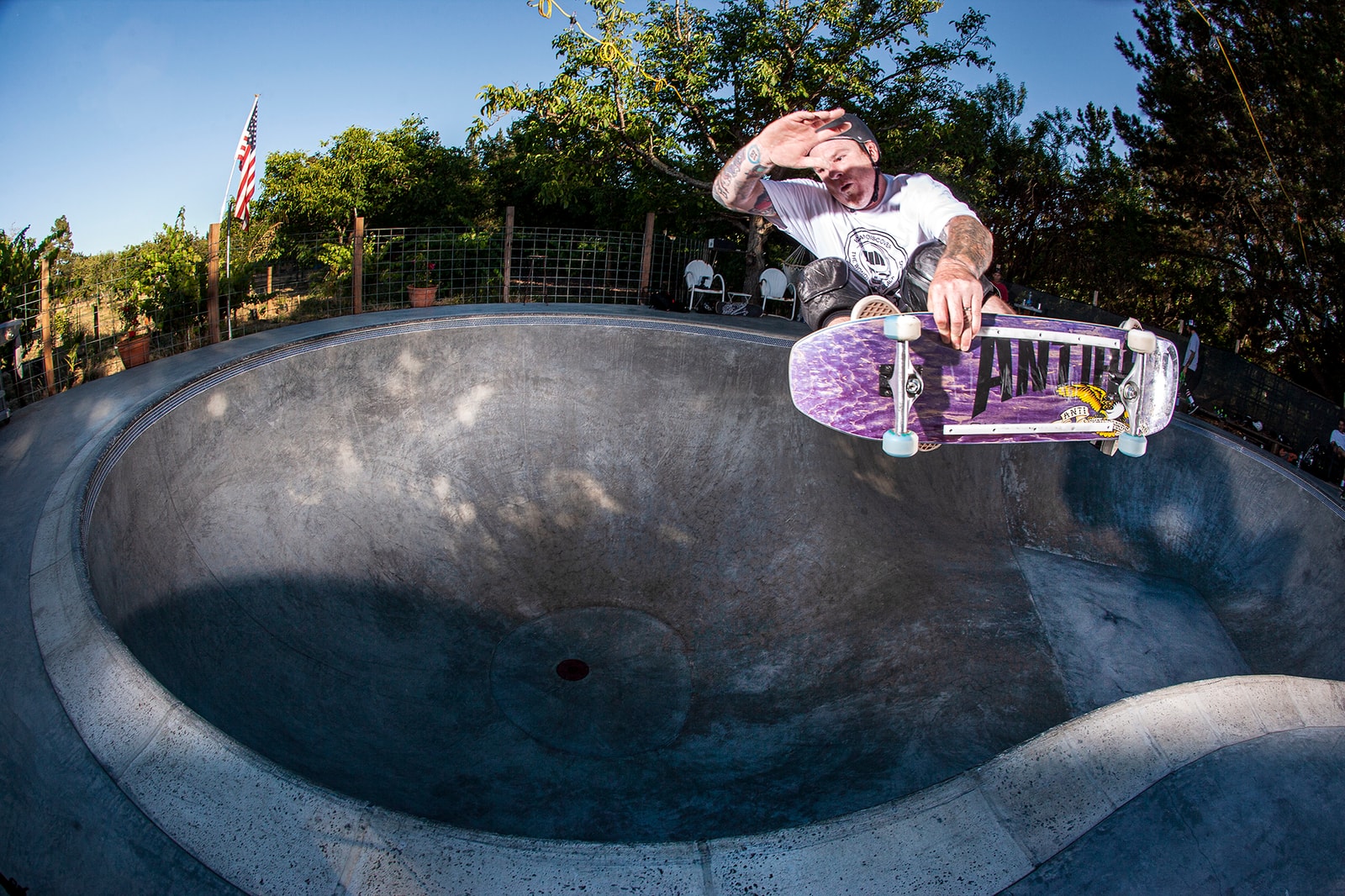 Frontside air. Sonoma, 2013.
One of our last conversations started with a DM he sent me about a post I made on my Instagram promoting something he was vehemently opposed to. "$20 Huh? I know you're just looking for some fun, a session with friends to have a laugh. But… ah, fuck it . . . I can't even muster up the energy to care. Fuck those parasites and their consensual rape room. They're like the Catholic Church of skateboarding or some such shit. Whatever… have fun bro. Come skate the ramp on Monday afternoon with me. I'm sad and lonely… On a positive note, it was good seeing you today! Call me, come skate, we'll try taps into the channel and relearn fakie footplants while pretending to be Reese Simpson! There, that's my pitch and my unsolicited scolding. I blow the hardest…"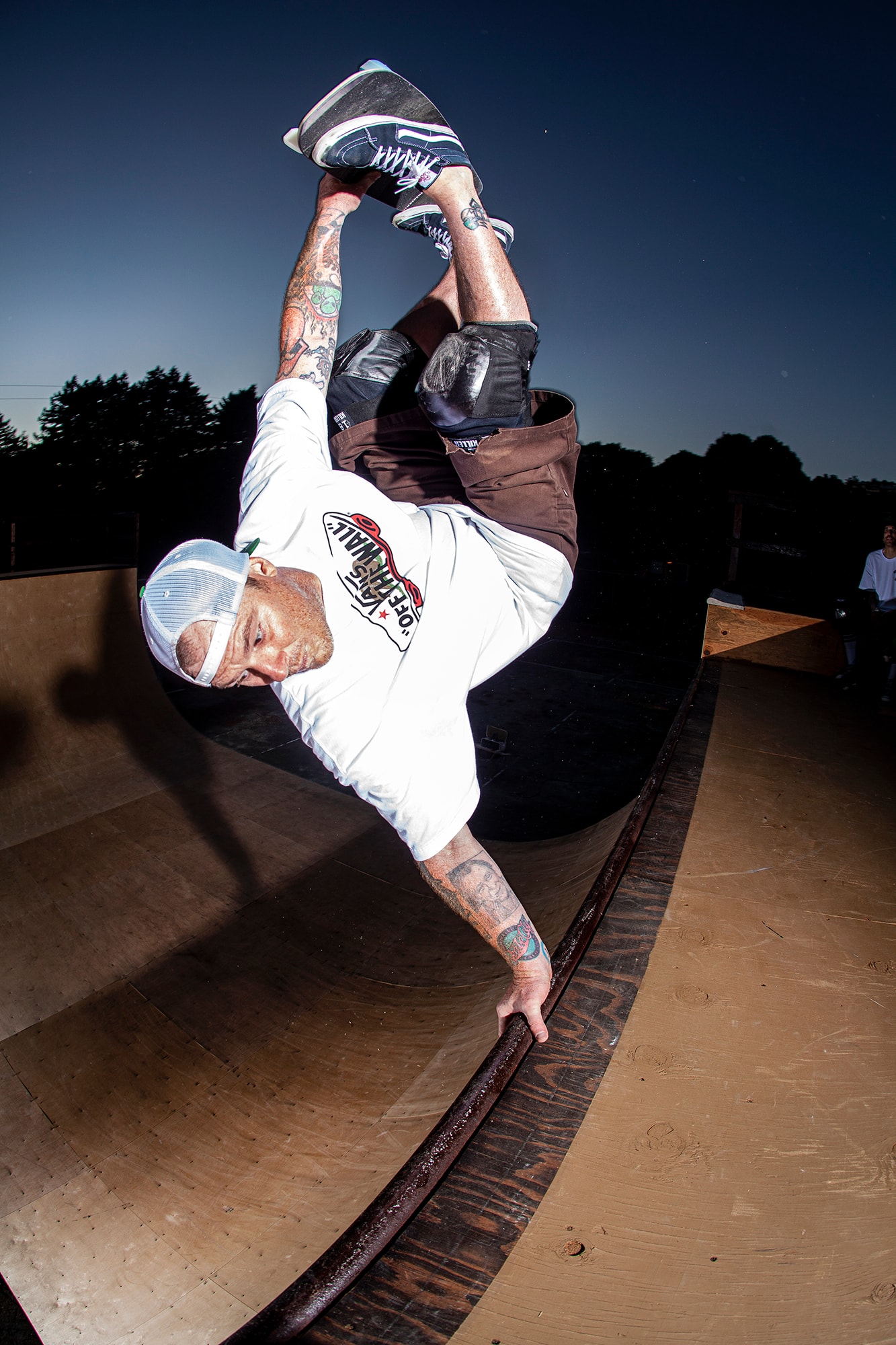 Frontside handplant. Santa Cruz, 2013.
That was Jeff, what a guy—as real as it gets. I, and skateboarders everywhere, will miss him greatly—it's only been a day and I already do.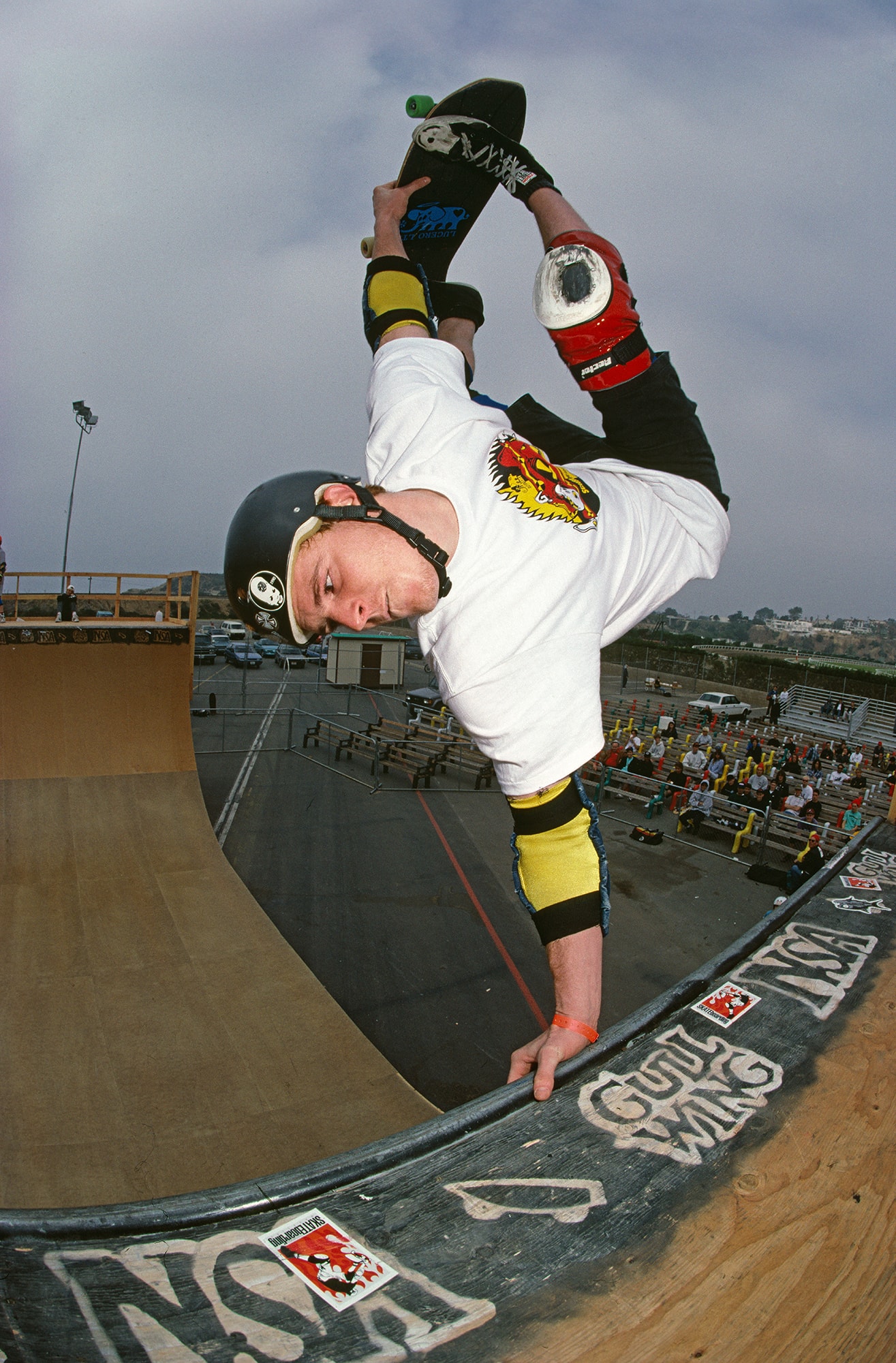 Frontside invert. Del Mar NSA contest, 1990.
At the end of each episode of his 'Love Letters to Skateboarding' he'd say: "Turn this shit off; go skate. Your life is out there." Thank you.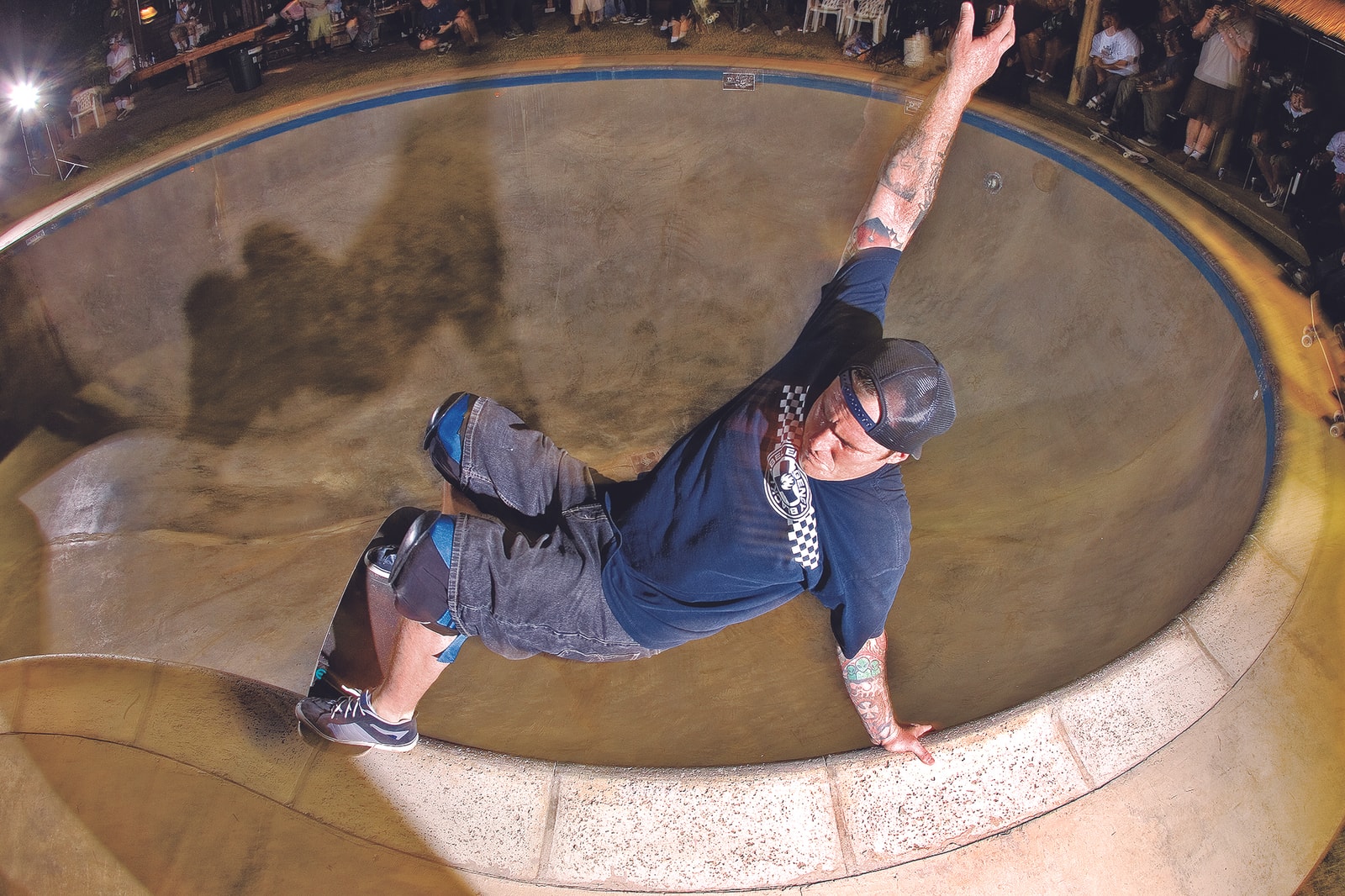 Layback rollout. Hawaii, 2006.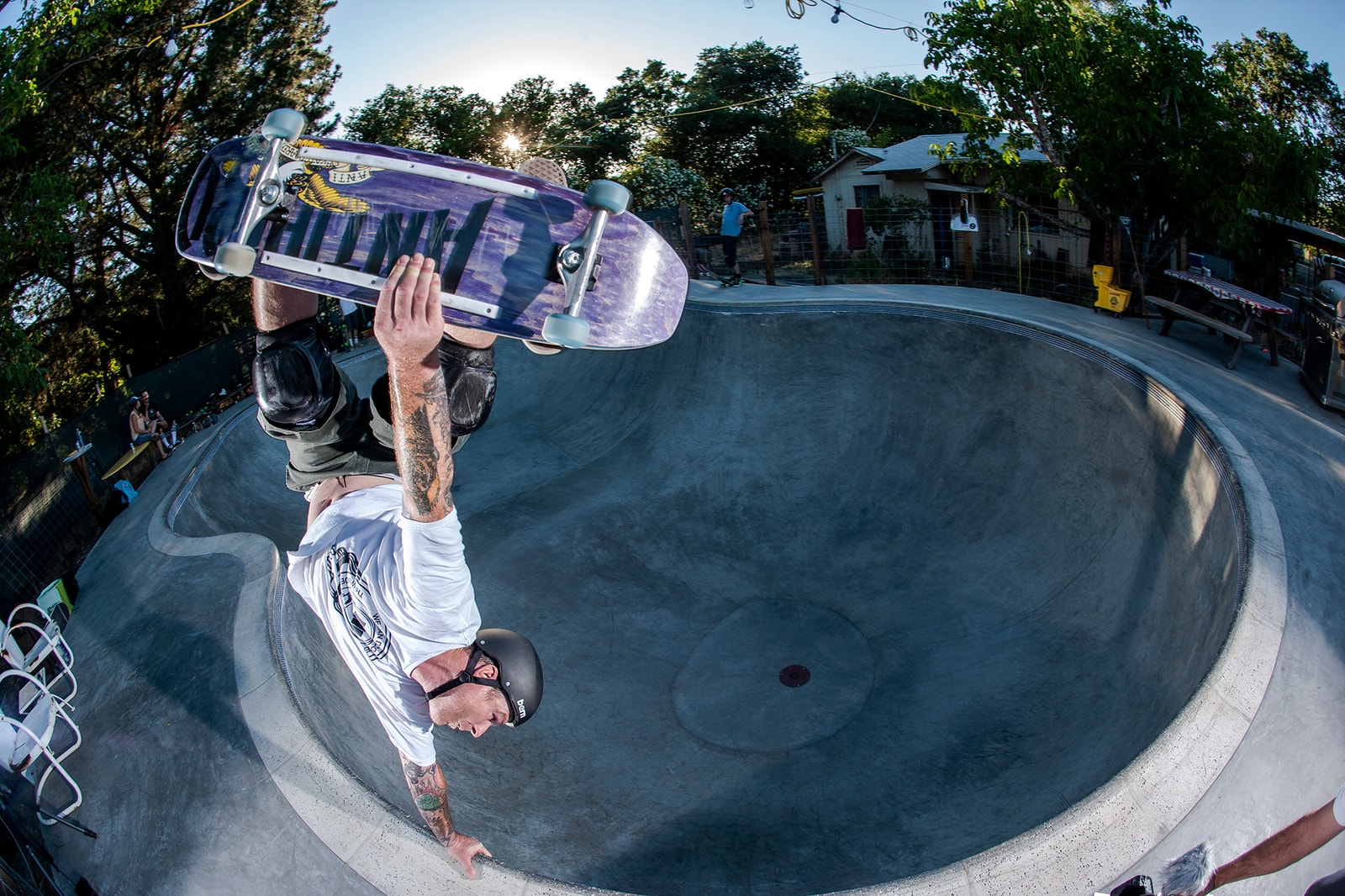 Sonoma, 2013.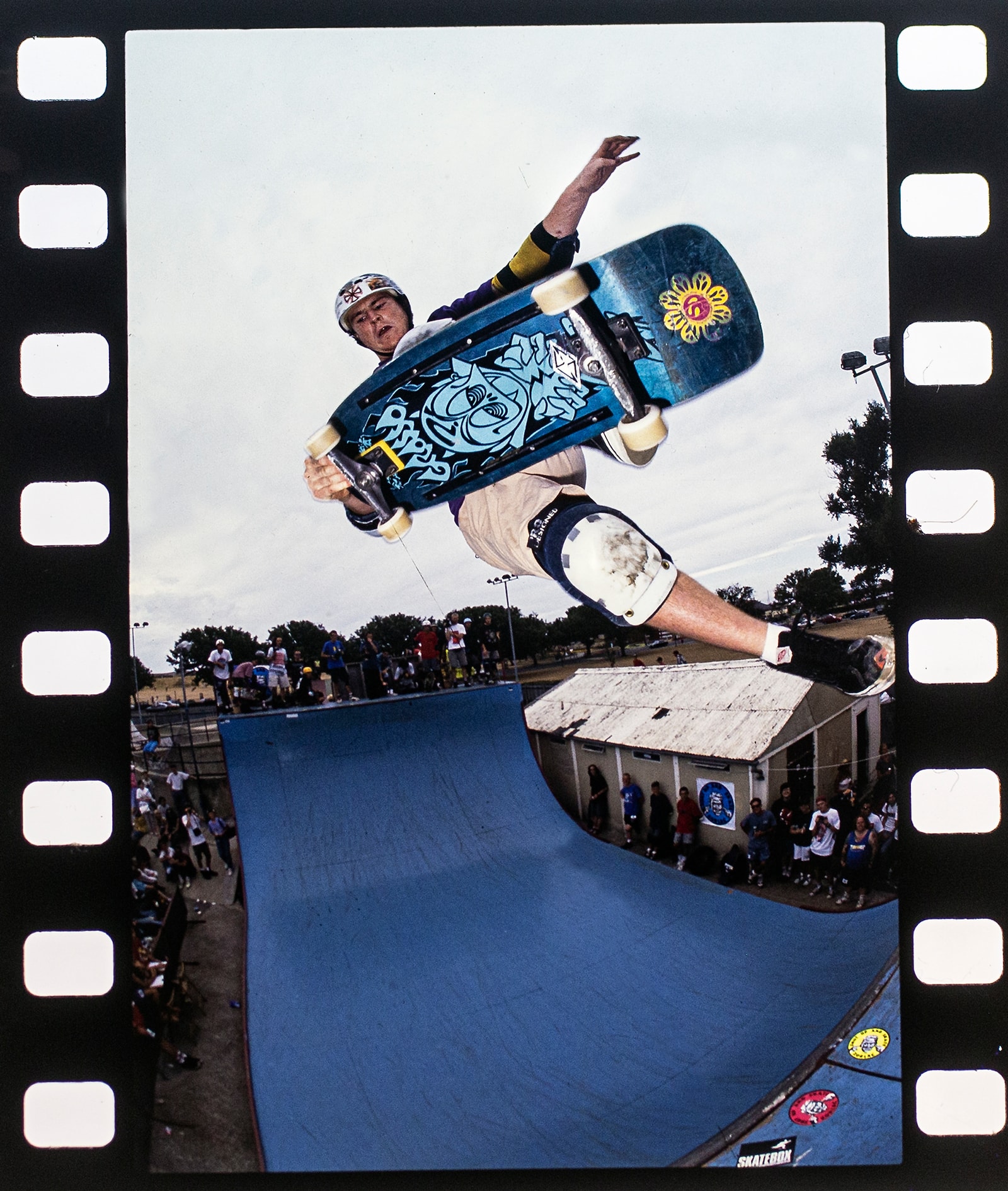 Madonna. Southsea, UK. 1990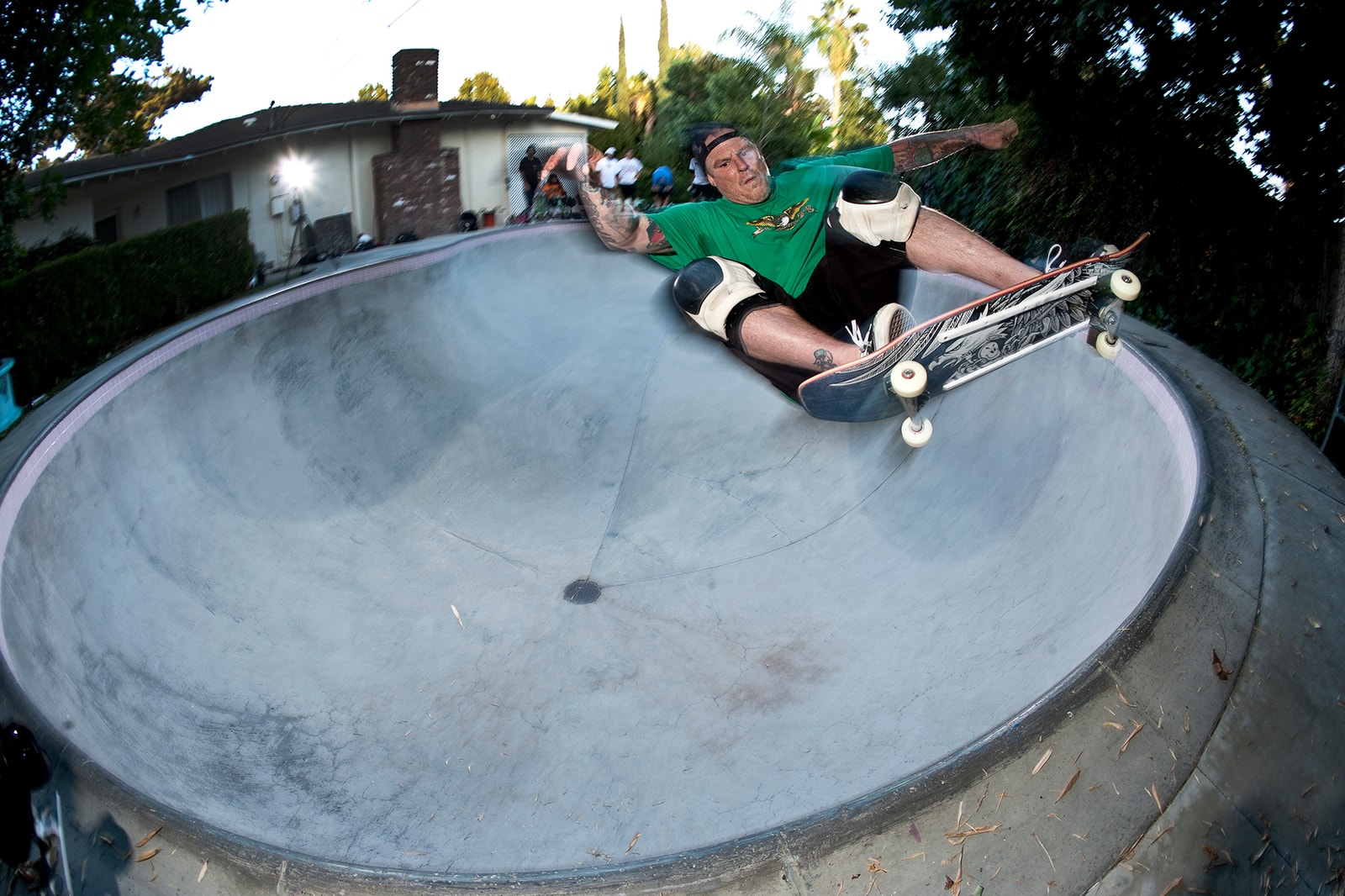 Ollie. Arcadia, 2013.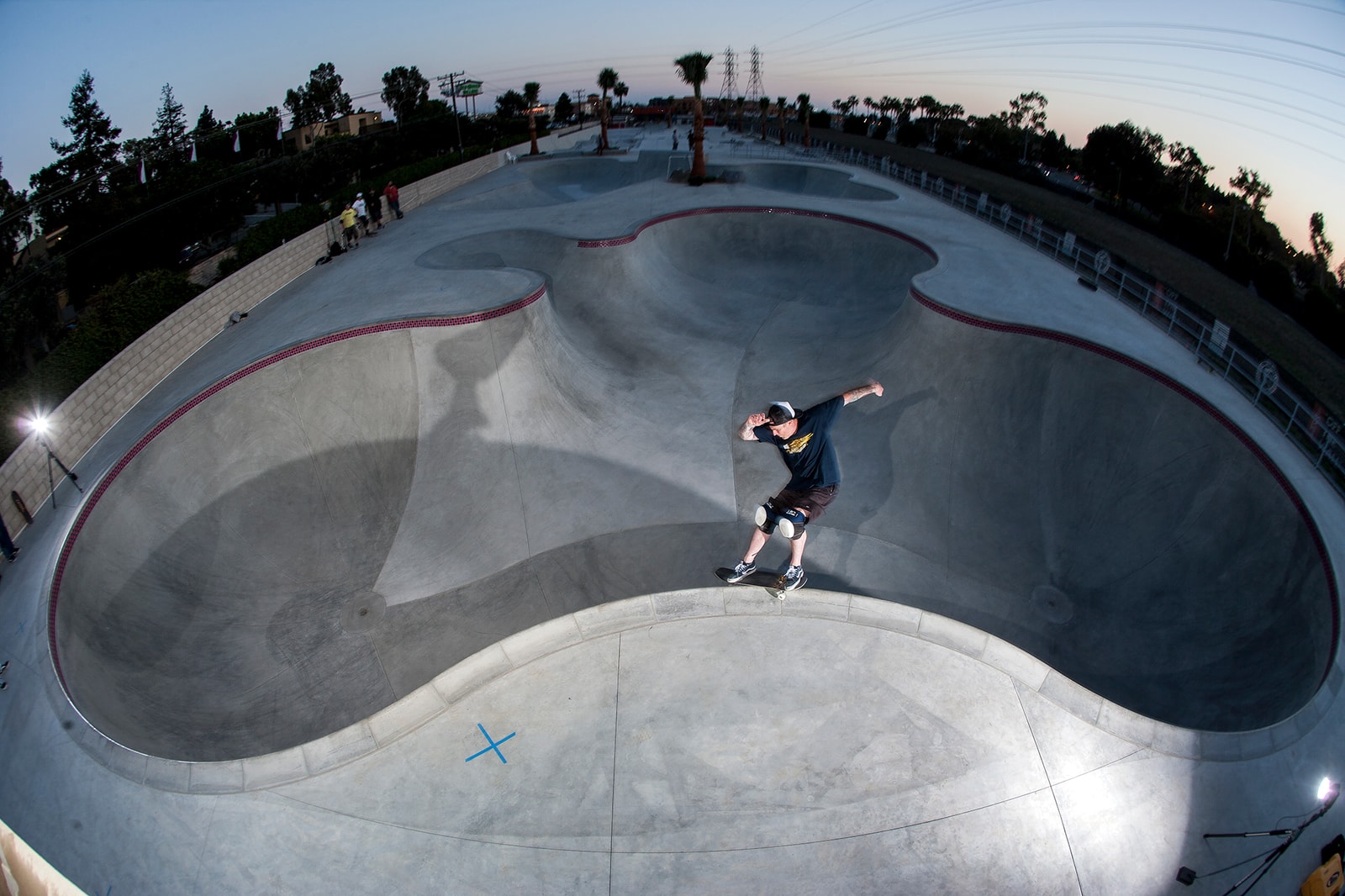 Smith grind. Huntington Beach, 2013.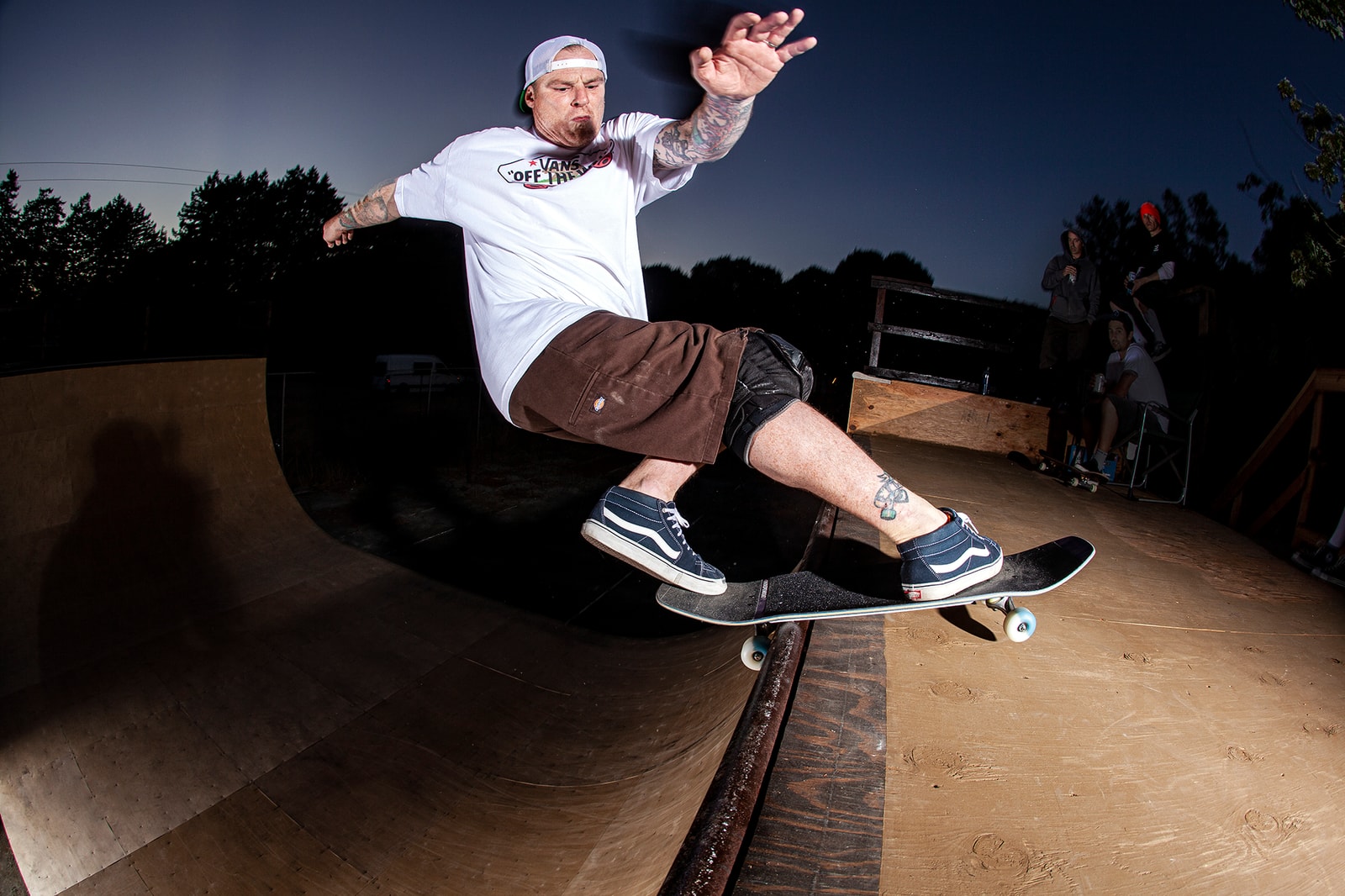 Frontside rock. Santa Cruz, 2013.
To see more work from Dave Swift's portfolio, please visit DaveSwiftPhotography.com.