JEFF GROSSO'S BIRTHDAY SESSION—PHOTOS BY DAVE SWIFT
Jeff Grosso, frontside tailslide over the channel.
WORDS & PHOTOS: DAVE SWIFT
April 28, 2019
Grosso Vert Ramp
Costa Mesa, California
The older we get the less we want to celebrate another birthday, that is unless the celebration means skateboarding with a grip of your skate buddies on your local ramp. A couple days ago I got a message from Jeff' Grosso's friend Ryan Endo giving me a heads up that just such a session was taking place on Sunday, April 28, 2019, for Jeff's actual birthday. I'm dealing with a mild knee injury and couldn't skate but it didn't stop me from snapping some photos of the epic afternoon session at Vans Headquarters in Costa Mesa, California.
Sunday afternoons aren't usually the best for driving north from Oceanside and I encountered a bit of that "I-5 Mess" but still was able to make it by 4:45. At the ramp the session was in full swing with Ryan Endo, Omar Hassan, Josh Borden, Alysha Bergado, Eric Grisham, Puttis Jacobson, Lincoln Ueda, Lizzie Armanto, Lester Kasai, Shota Kubo, Bennett Harada, Kaito and Futa Hashimoto, Dezmin Lane, Tony Jansson, Jimmy Wilkins, and of course birthday boy Jeff Grosso shredding tough. Also in attendance but not skating were Christian Hosoi, Lance Mountain, John Lucero, and Eric Dressen, and quite a few more. I arrived too late for cake but still celebrated until dark with all the peeps. Good times were had by all.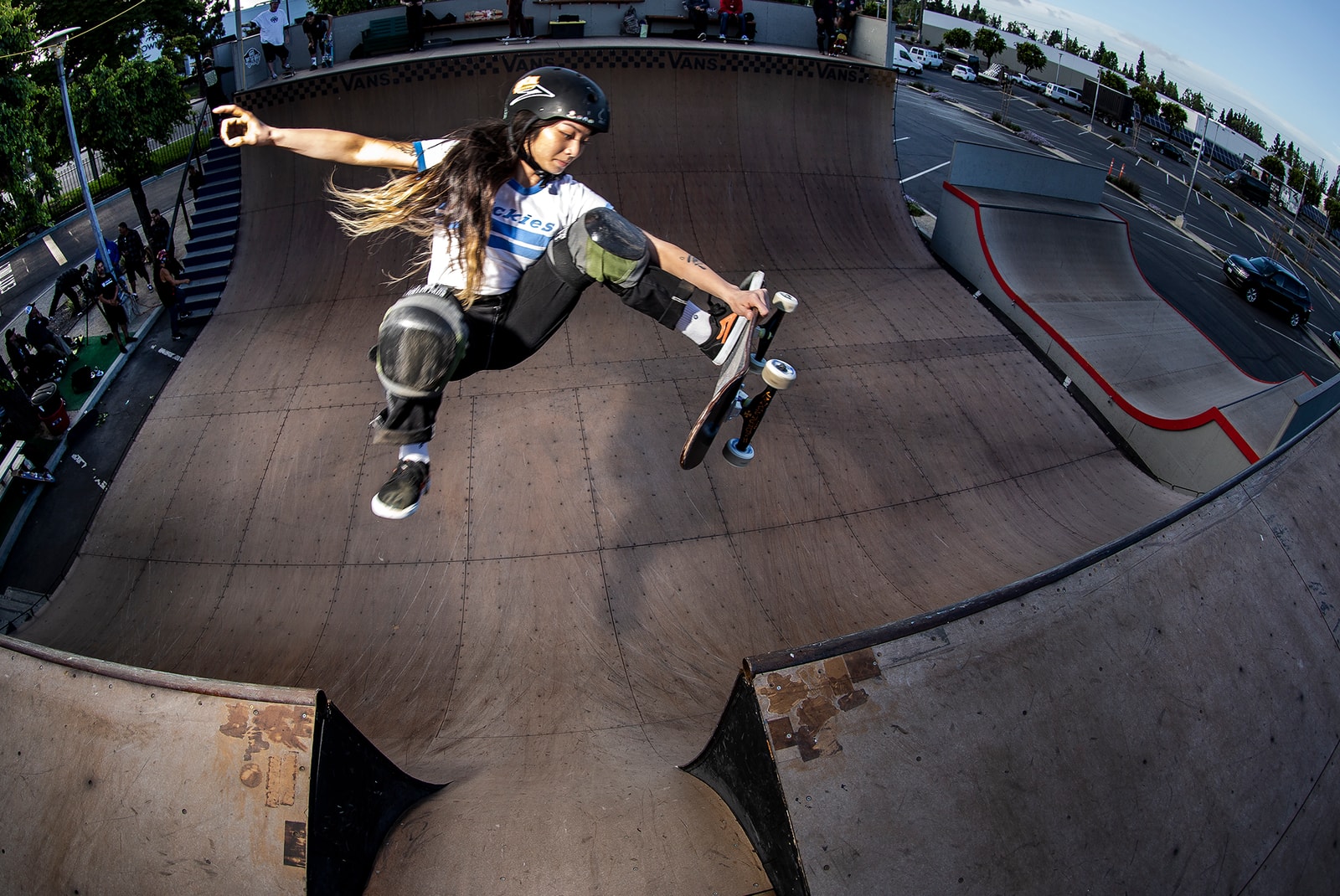 Alysha Bergado, slob fastplant over the channel.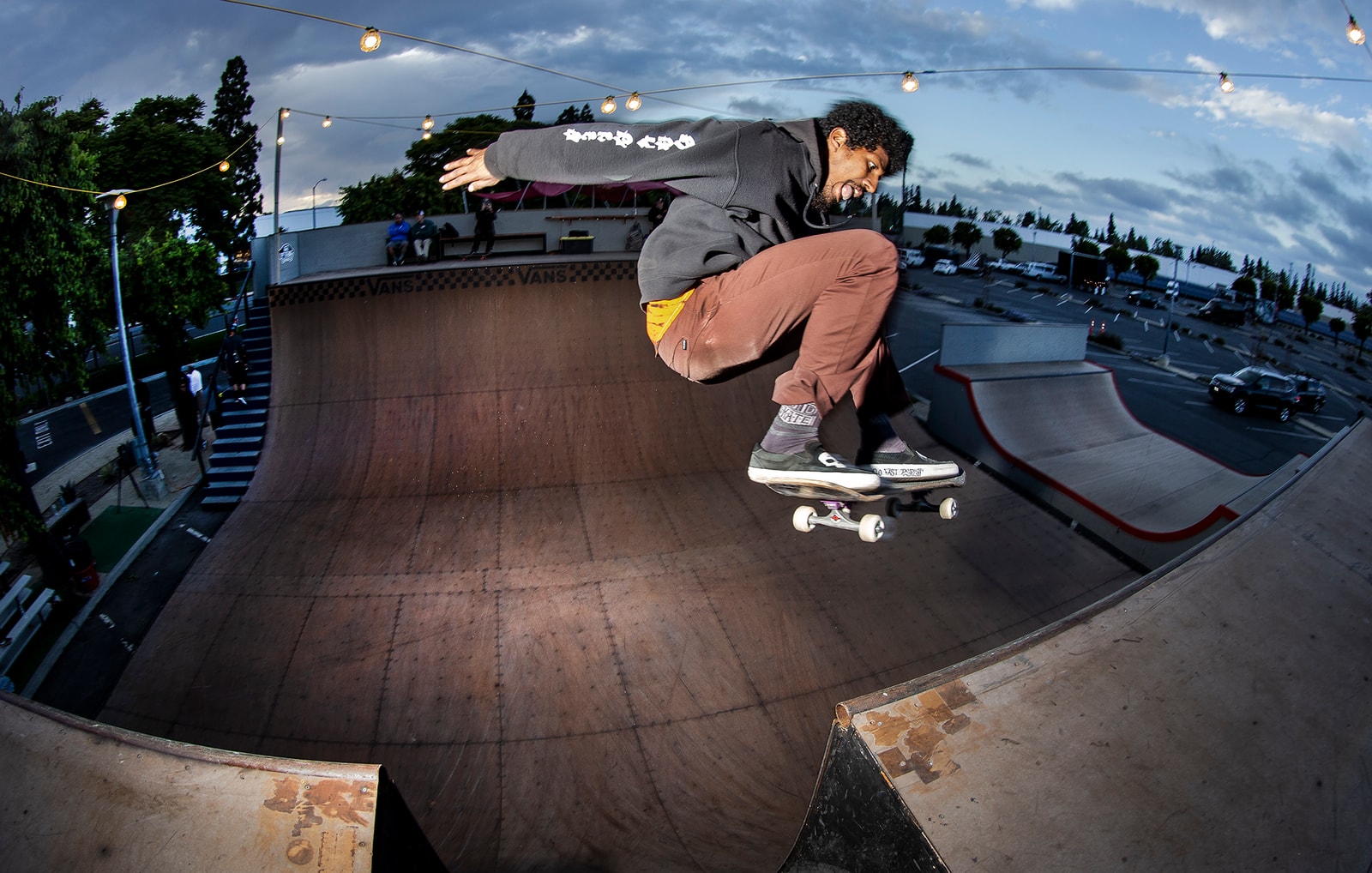 Dezmin Lane, ollie to grind over the channel.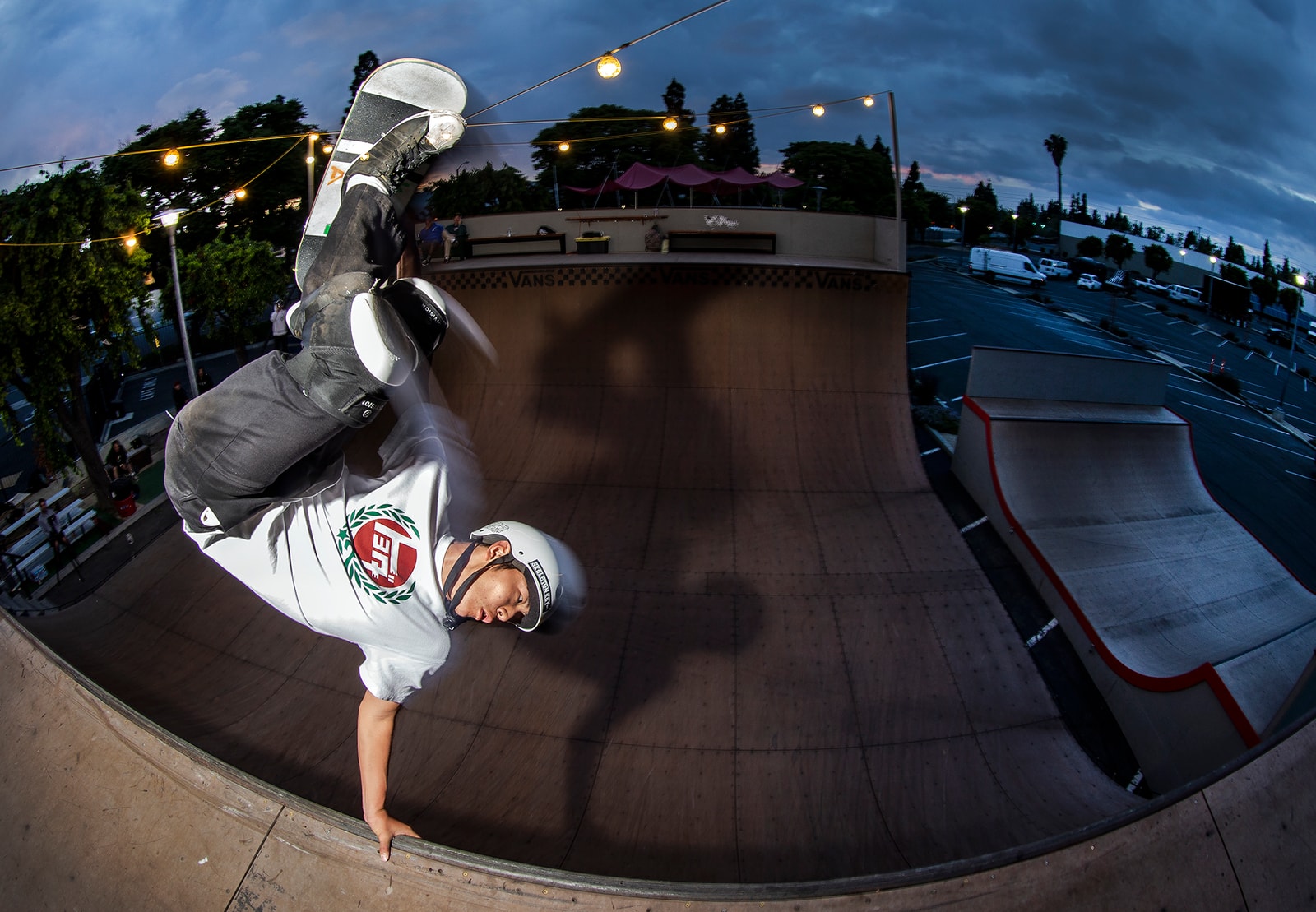 Futa Hashimoto, frontside invert.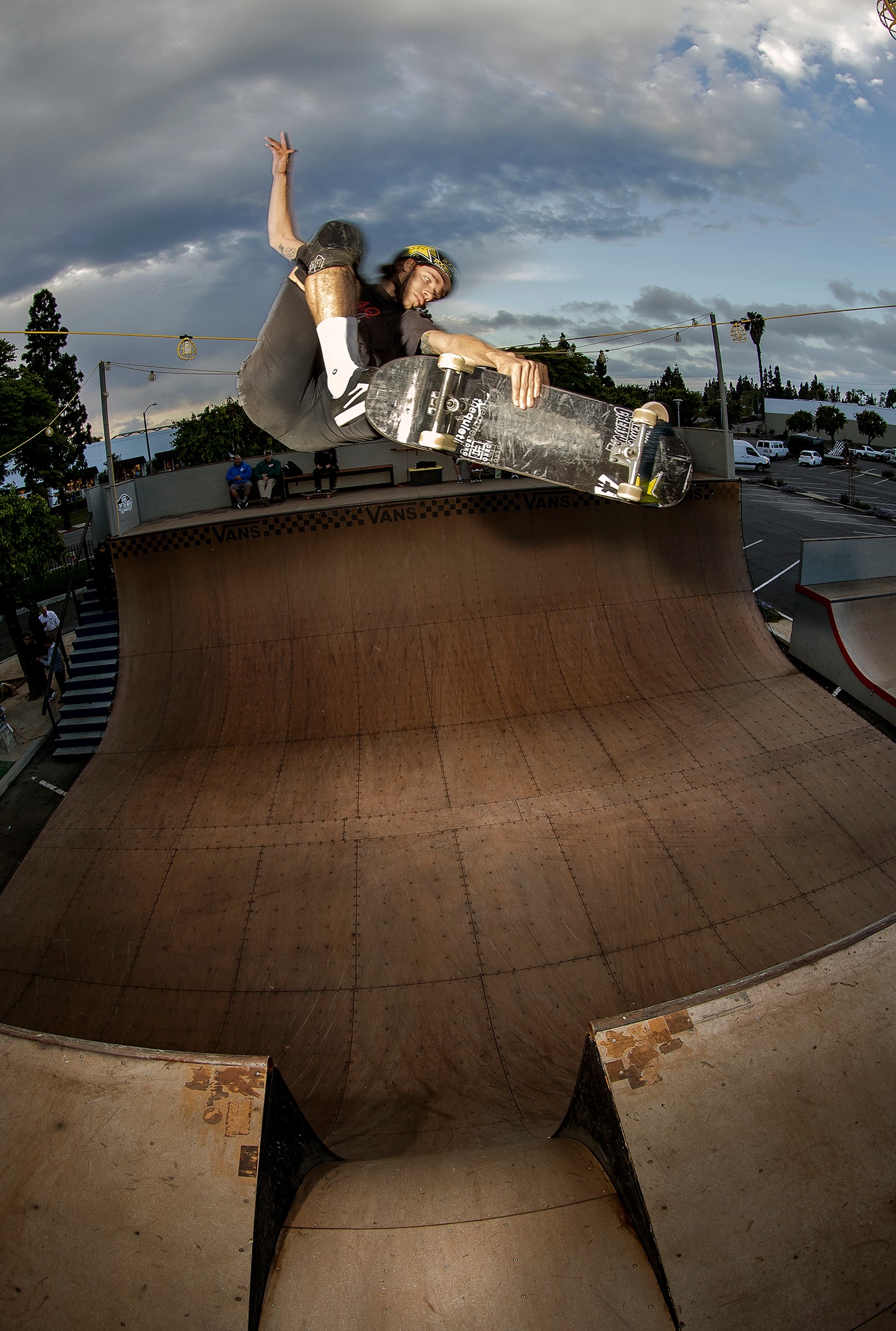 Jimmy Wilkins, seatbelt.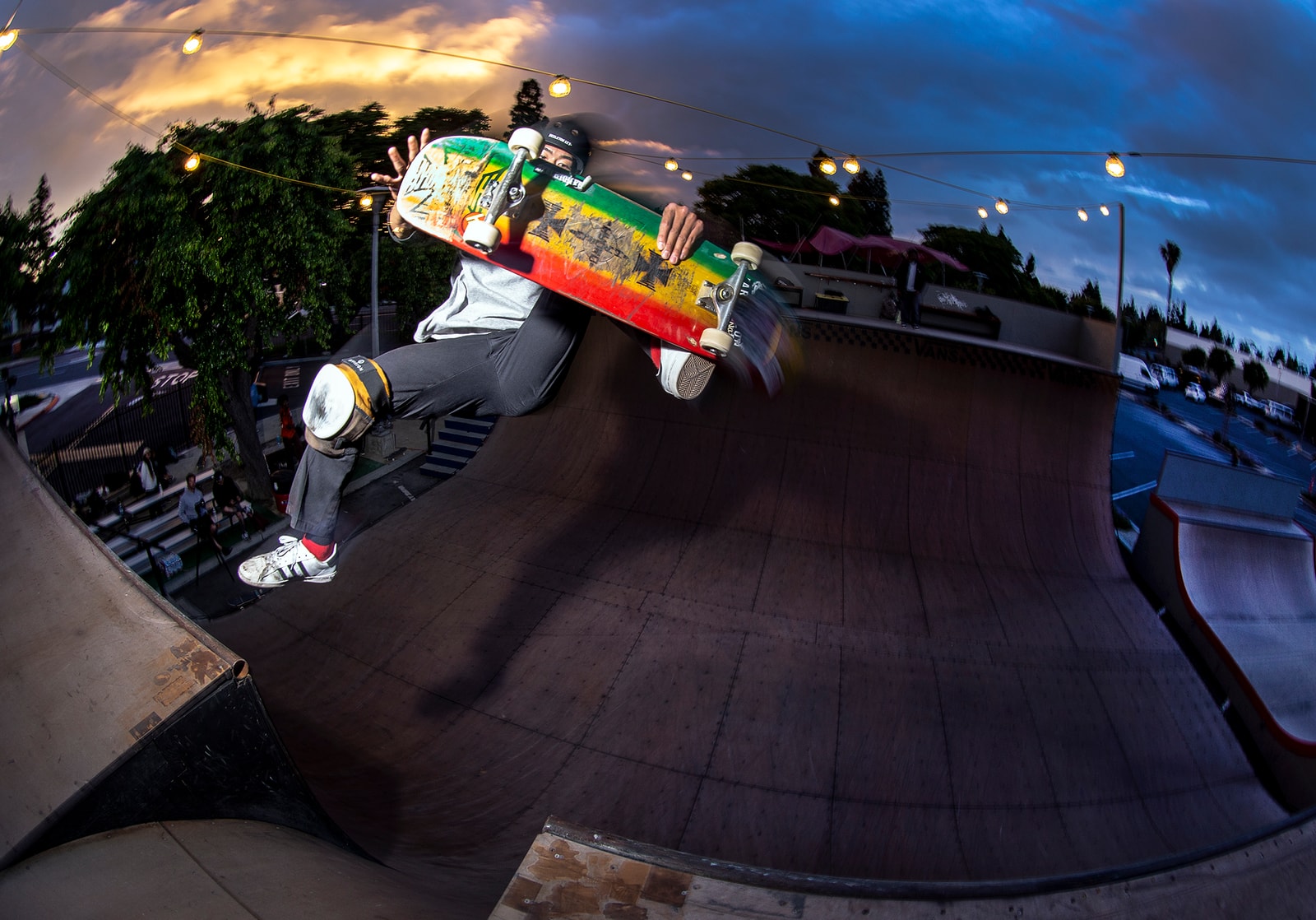 Kaito Hashimoto, fast Texas plant.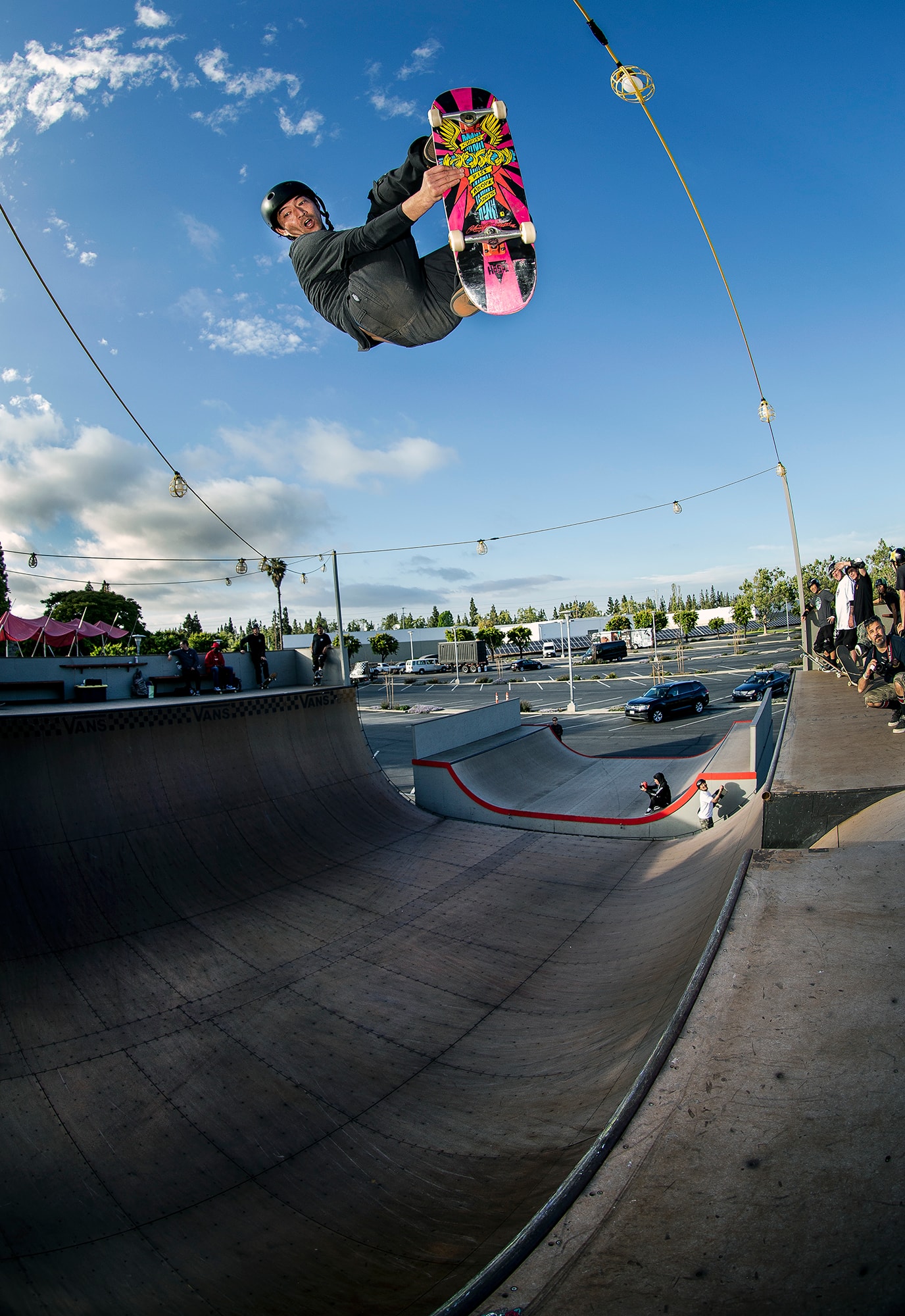 Lincoln Ueda, lien air.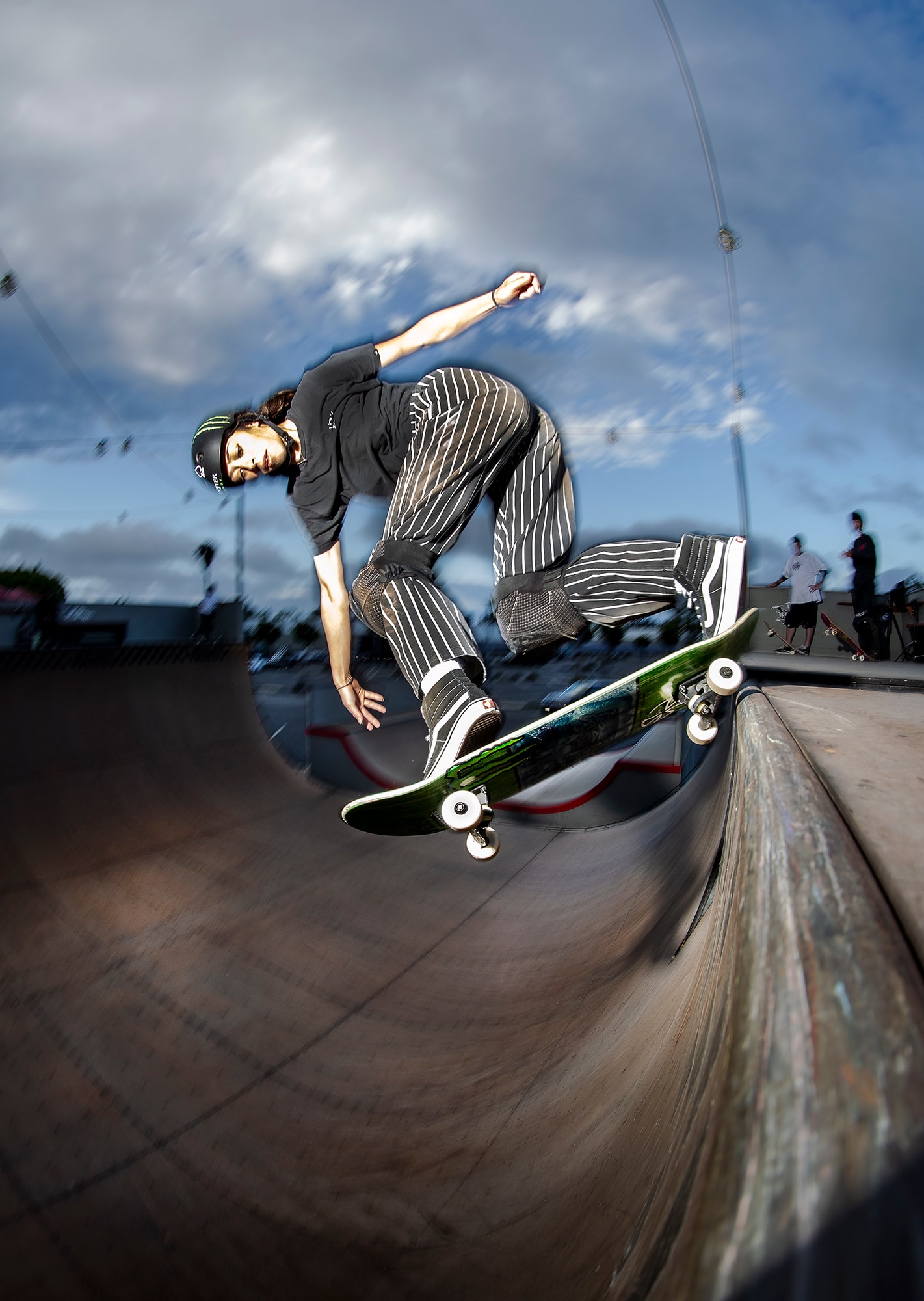 Lizzie Armanto, backside tail over the channel.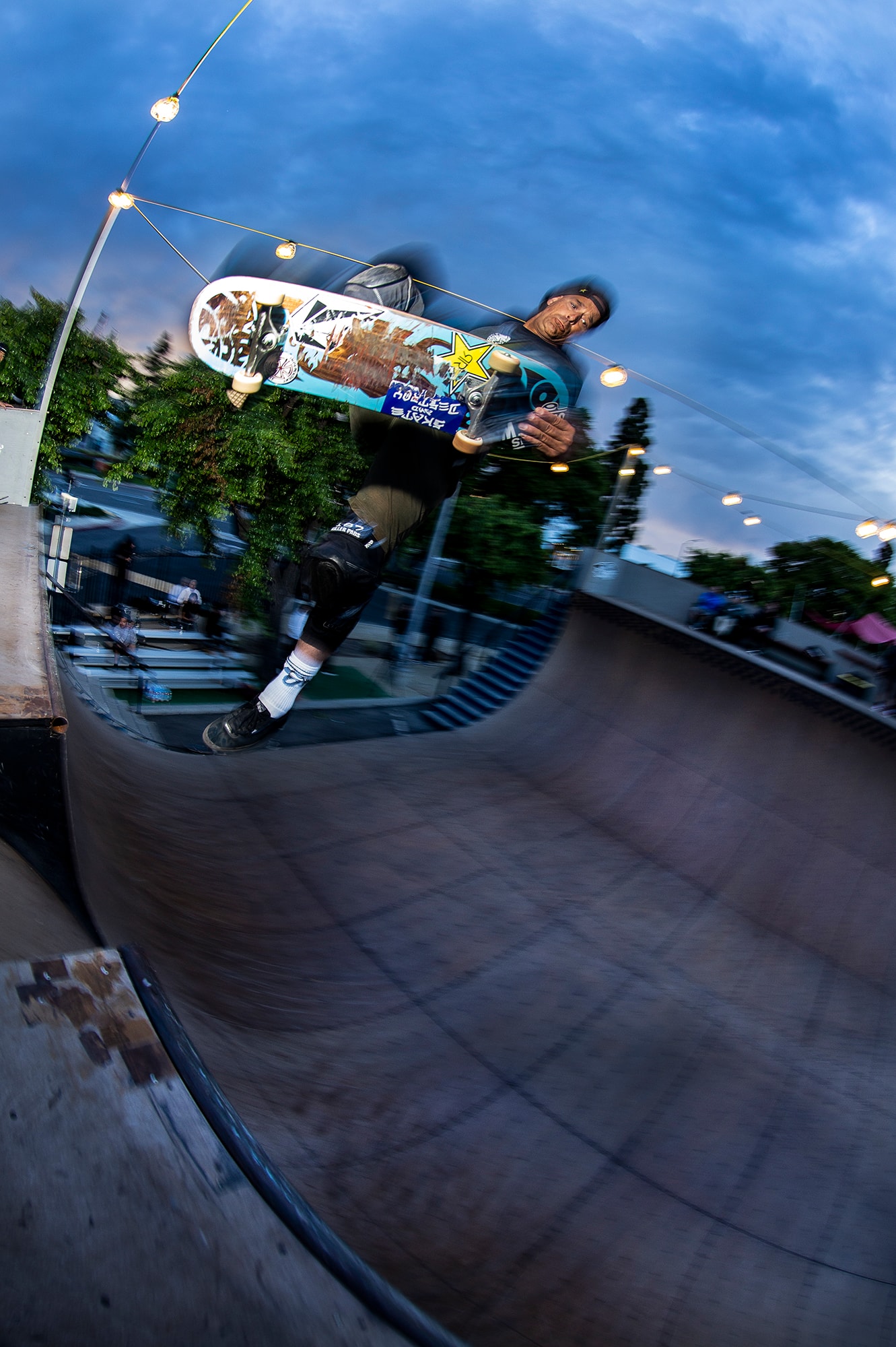 Omas Hassan, madonna.
To see more of Dave Swift's work, past and present, visit DaveSwiftPhotography.com.