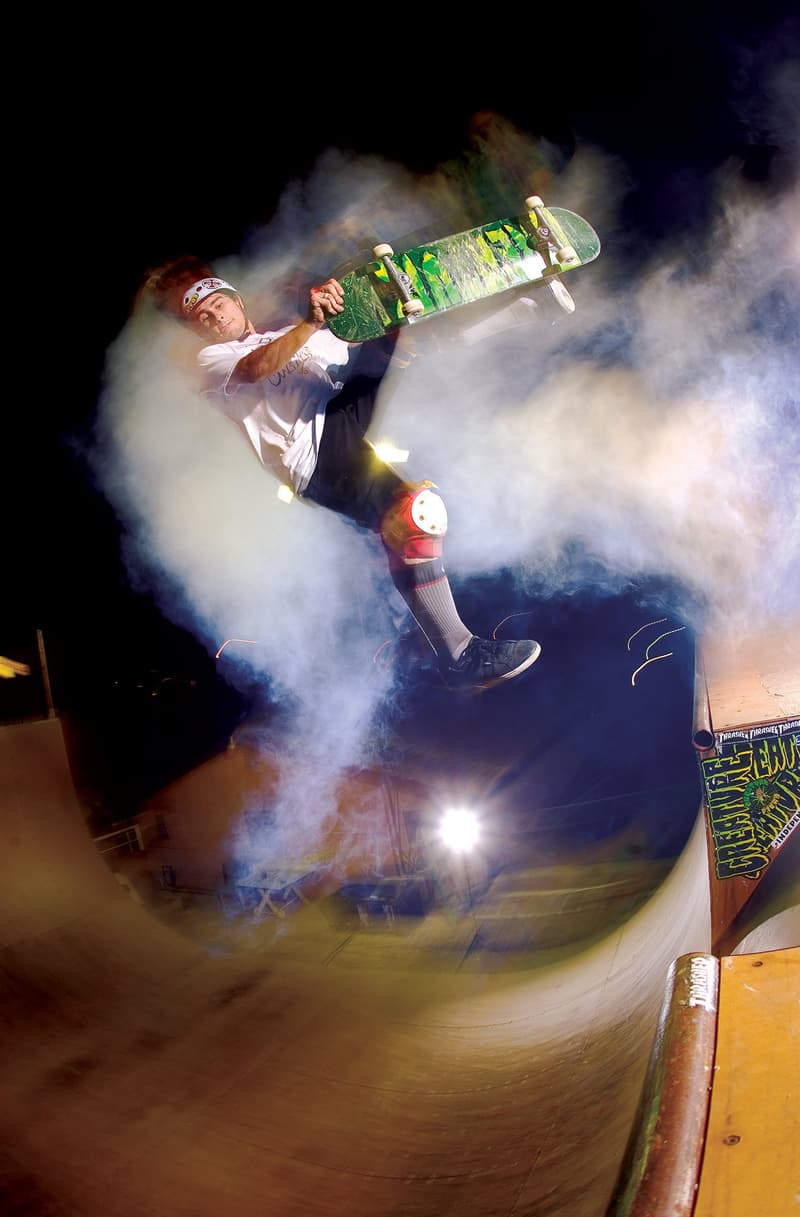 1 of 8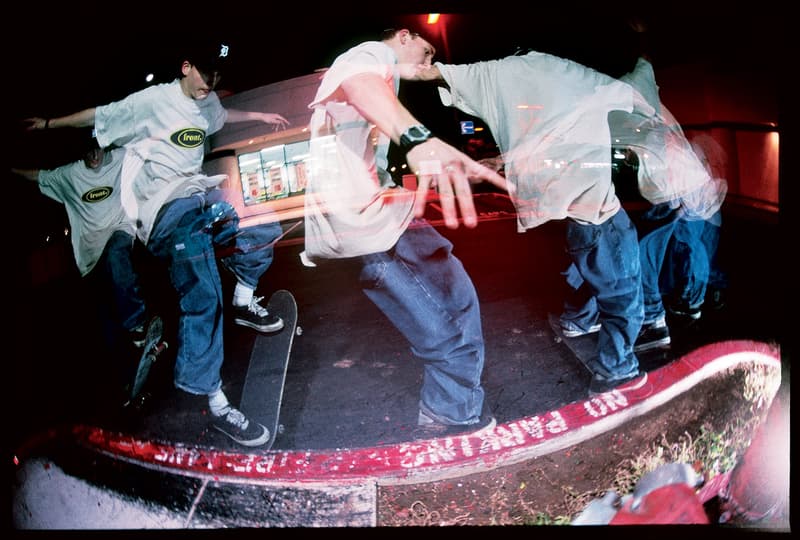 2 of 8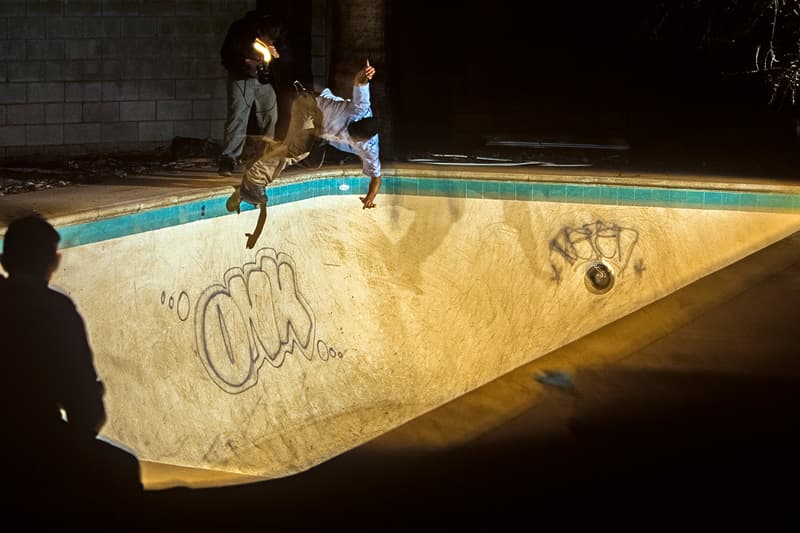 3 of 8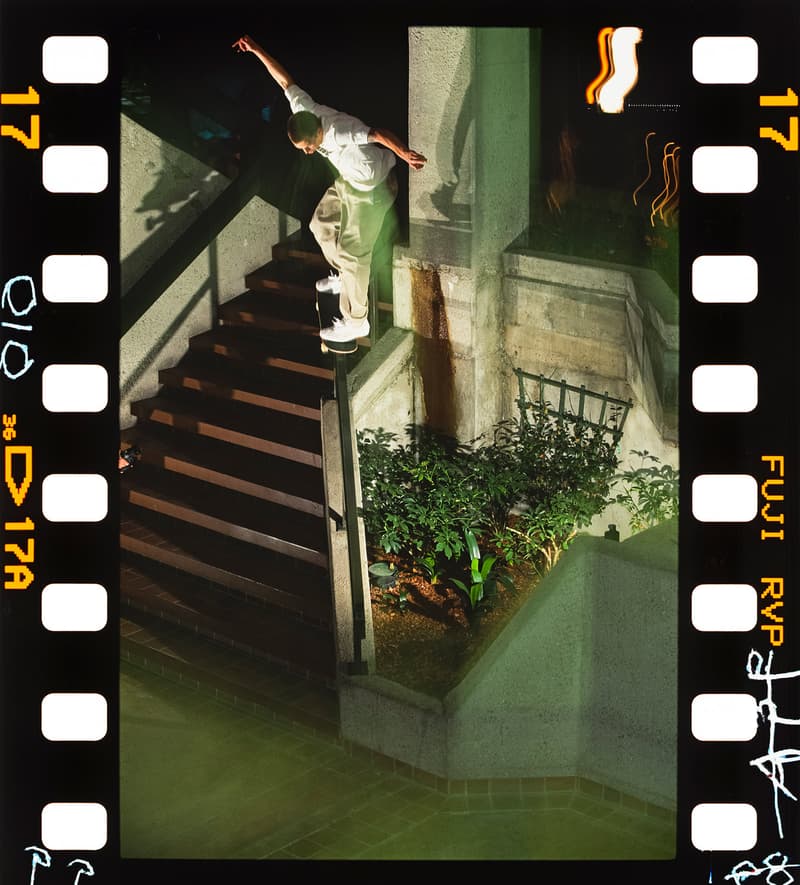 4 of 8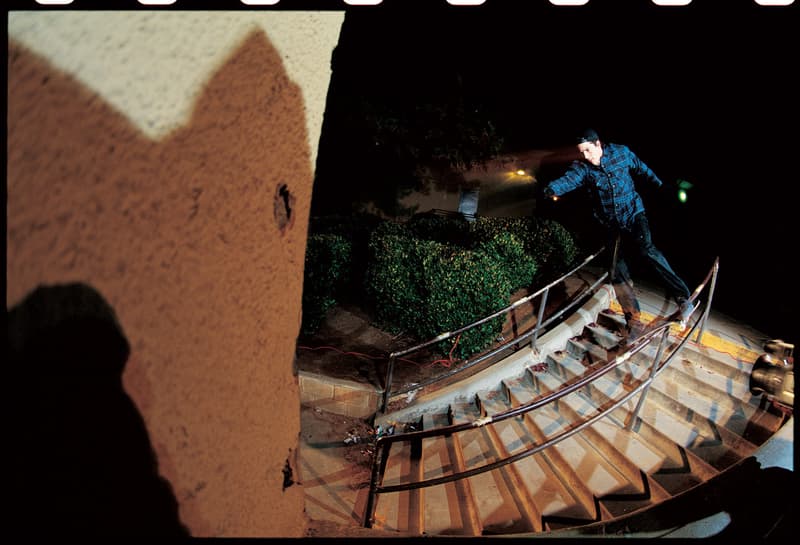 5 of 8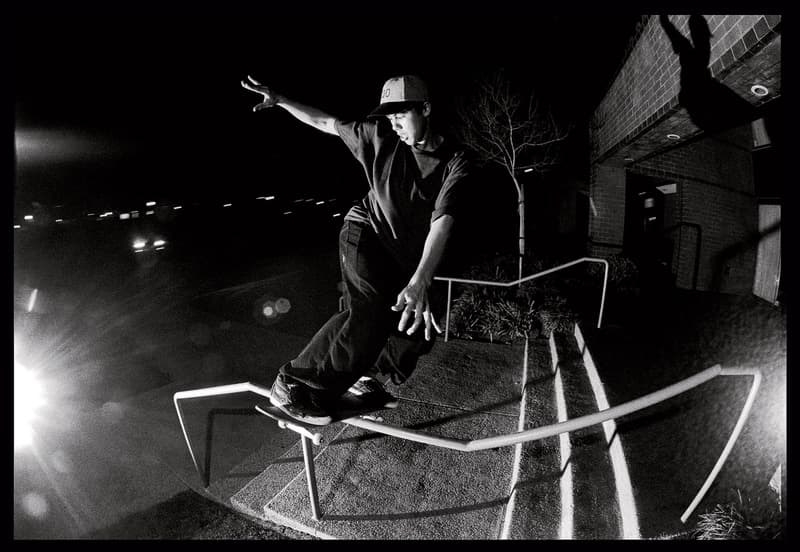 6 of 8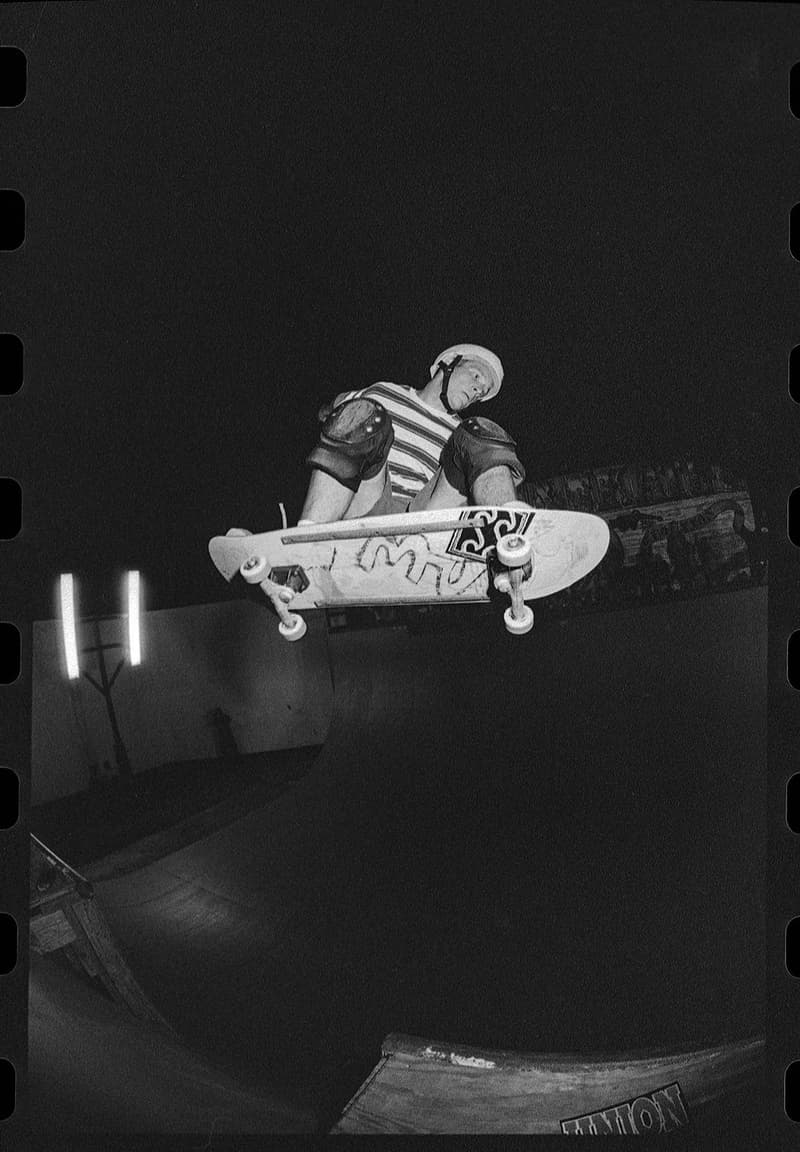 7 of 8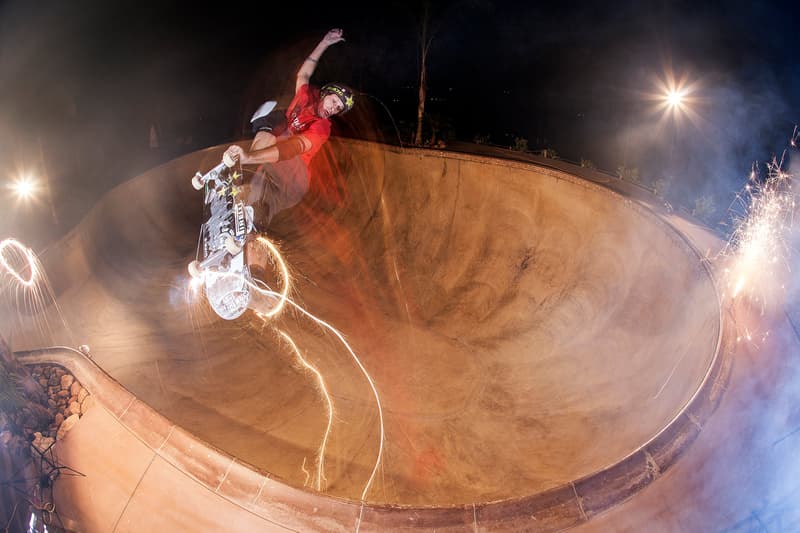 8 of 8
LEGENDS OF THE NIGHT: DAVE SWIFT'S CLASSIC NOCTURNAL GALLERY
Words/Photography: Dave Swift
Some of my favorite photos that I've captured over the years on film and or digital have been after the sun has gone down and the sky turned to black. I've always had this fascination with how skating looks at night and it goes back to looking at late '70s photographs in the first generation of skateparks. Back then, the skaters were wearing bright colors (lots of yellows and reds) which contrasted nicely with the white concrete and black sky. Not to mention the cast of color that the lighting would give off, which differed from park to park. That being said, I also preferred skating the Del Mar Skate Ranch at night in the '80s because I wasn't a fan of having the sun in my eyes while skating. By the time I got into skateboard photography in 1989 sunset photos were all the rage, but every time I tried to shoot one the results were not so hot. When the opportunity to shoot skating at night came along I was all about it and have been ever since. Here you will find some classic night images I shot over the last 30 years and the stories that go along with them.
Chris Miller, Ollie Channel to Truck Bash, 1992 (?) SUAS, Houston, Texas
I'm going to claim this to be my first ever legit nighttime skate shot because I can't find anything good that is earlier than this. Back in 1992 having the opportunity to shoot something at night on a ramp was as rare as it gets. The Skatepark of Houston had lights and because it was late fall and daylight savings was in effect darkness came early and so practice had to go into the night. I only had one flash (no slave unit) and it was a handheld Sunpak 544 (the norm for the time) and I remembered Grant Brittain telling me to slow down the shutter at night, but that was pretty much the only information I had. It was lucky that I had some 400 Speed Kodak T-MAX B&W film in my camera because I can pretty much guarantee you that if it was Kodachrome slide film the results would have been terrible.
Eric Koston, Frontside Boardslide, Temecula, California 1992
Another first was this shot of Eric Koston on a kinked rail back in 1992. At this point of my short skate photography career I had never shot a handrail, nor had I used a bulb slave at night. Shit, I think this might have also been the first time I shot photos with Eric but I'm not 100% positive on that one. Anyway, I picked up Eric and Steve Berra from Tony Hawk's house in Fallbrook, California, and we drove around checking out several spots before finding this one and honestly, I have no clue how we found it. I set up my my gear, put the slave on the ground (obviously a little too close) and started shooting the attempts. I think I finished off a roll of color film in my camera (Kodachrome 200) and then loaded some Kodak T-MAX 3200 for the rest of the shots until Eric landed it. Kind of a weird angle by today's standards but for 1992 I think it looked pretty tight.
Rob Dyrdek, Switch Tailslide 270 Out, Oceanside, California 1993
I first met Rob in 1992 when he was out from Ohio and we shot some stuff for Tracker Trucks, which then led to me spending 9 days in Dayton, Ohio, shooting his Pro Spotlight for TWS sometime in the summer of 1993. Not long after that trip, Rob moved out to California with John Drake (Alien Workshop teammate) and we began shooting frequently. I remember being super-hyped on a photo that Spike Jonze had shot of Jeremy Klein, a multi-image on one piece of film of an ollie grab off a curb cut at night. I wanted to do one of my own and because I was shooting with Rob a lot I selected him as my guinea pig. I'm pretty sure I shot this using a tripod, super long exposure and setting off the flash manually several times. I since learned there were other ways to do it but I was happy how this came out.
Jamie Thomas, Gap To 50-50, La Jolla, California 1994
All I know is 1994 was long before any skater I knew had a cell phone so it's a wonder how anything got done back in those days. Pretty sure Jamie came by Transworld earlier this day and mentioned wanting to shoot this rail in La Jolla that night. We scheduled to meet up after dark at the spot and that was that. Jamie showed up with Josh Kalis, I was alone and also on the scene was photographer/filmer Daniel Harold Sturt who did the video documentation. The fact that Jamie did this with only the dim lighting from the building still blows me away. I mean, in 1994 no one did gnarly shit like this and I knew I needed to be on my game to get the shot. I think I shot four stills before turning on my video camera (at this time we used them for video grabs instead of film sequences) and getting the make. This shot is the first example I have of long lens nighttime photos using a radio slave (old ass unpredictable Quantums) and the results were real good.
Heath Kirchart, Lipslide, Oceanside, California 2000
Pretty much everything I shot with Heath while he filmed for Sight Unseen happened at night under the light of a generator. Going back a few years, Heath was actually the first skater I knew that wanted to film under generator lights and if I'm not mistaken, he helped pay for Ty Evans to get both when he filmed an early Transworld part. That being said, the sound, the smell of gas, and the varying style of light always made shooting a challenge. Sometimes the results were solid and at other times the lights would completely blow the shot and you wouldn't even know it until you got the film processed a few days later. By the time Sight Unseen was finished I felt pretty good about my night shooting ability. Oh, and this was the era of having filmers all up in your shots!
John Cardiel, Backside Smith, Phoenix, Arizona 2000
This was also during the filming of Sight Unseen. It was a filming trip to Phoenix that Skin Phillips was on the first half of and I took over for the last couple days. Most of the stuff we shot was at skateparks but the few night missions proved to be pretty productive. On this particular night, I shot a photo of Tosh Townend on a pocked rail and after that we ended up at this backyard pool. No clue who gave us the info but it was in a neighborhood, we barged and turned on generator and lights and skated until John was happy. There is a B&W shot of this trick that was run in TWS but I recently had this color version scanned and it's also kind of cool.
Bucky Lasek, Lien Method, Encinitas, California 2010
I'm sure that a lot of you have tried to shoot fireworks shots on the fourth of July and had shitty results. That has happened to me so many times that I'd all but given up trying to get light trails from fireworks until I had the idea to shoot skating at night with fireworks going off in the background. First things first I needed to get a grip of legit fireworks and the closest place I knew that sold them year-round was on an indian reservation north of Las Vegas, Nevada. I loaded the family into the car, we drove to Vegas, spent the night on the strip, headed to the fireworks shot in the morning, bought a few hundred dollars worth and drove home. Bucky had his own bowl and was down to shoot some shit at night and that was all I needed to know. Luckily, I'd bought enough to do some experimenting because I had no clue what I was doing. And if I'd been using film I doubt I'd have any images to show as I fucked up on most of them. On this particular shot, Bucky has a few sparklers taped to his tail and spinners are going off in a couple of places. I only wish I had a few more colorful ones spraying in the shot. Maybe I'll get to try again someday.
Taylor Bingaman, Madonna, Ramona, California 2009
Darren Navarrette had asked me if I'd shoot some stuff at the Ramona ramp for a possible article in The Skateboard Mag and I was down, but I didn't want it to be just some normal vert shots at night. I came up with the idea of using a couple of fog machines (it was around Halloween when all this went down). Sometimes it worked; sometimes it didn't. Darren and Al Partanen ended up on the cover with a smoke-filled doubles shot and a few others like this one of Taylor came out pretty good. Cool shit happens at night.