Leo Fitzpatrick Gets Artistic In 'Bedford + Bowery' Interview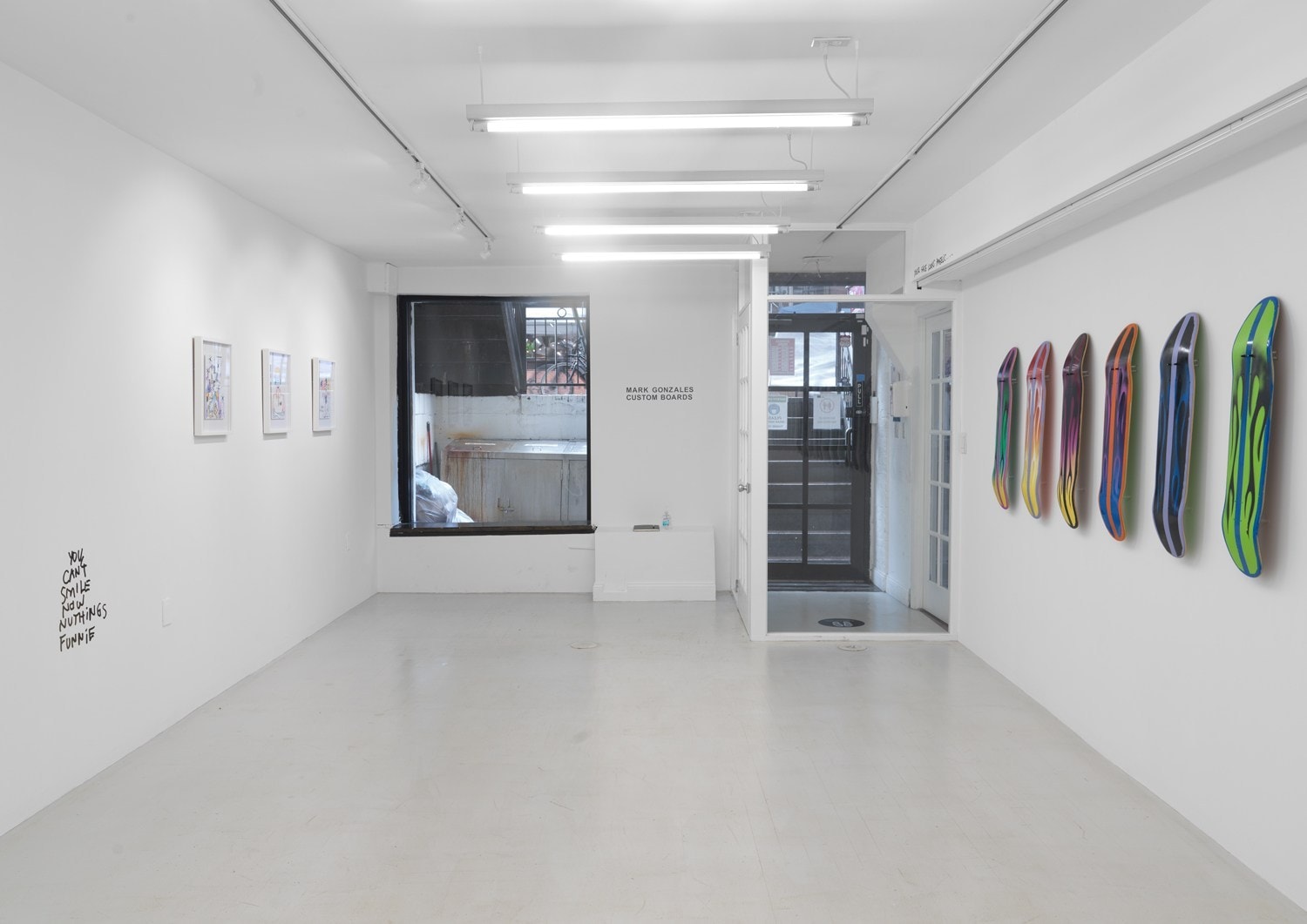 Mark Gonzales's 2020 'Custom Boards' show. (Photo via Public Access NYC.)
Leo Fitzpatrick's Public Access gallery has been sticking it out during the pandemic, at a time that's been super rough for museums and small-scale spaces. Since opening last year the gallery had to ride the coronavirus wave, following all social distancing protocols, which really put a damper on events like Mark Gonzales's 'Custom Boards' show. But Fitzpatrick so far hasn't been fazed: Public Access is thriving.
For many of us, the star of Larry Clark's 'Kids' is the prototypical '90s skater. In a recent interview with Bedford + Bowery, Fitzpatrick talks about the struggles related to running a gallery during a pandemic and how his background as a skater has made him uniquely well-equipped to tackle the responsibilities of running this kind of space.
"When you're a skateboarder you tend to look at the world a little differently: how can I manipulate this thing to make it skateable?"
Read the full interview at Bedford + Bowery, it's a good one.
At The Berrics, we've been fortunate work with many artists, each with an inimitable voice, and they've all shared skateboarding in common. We've highlighted their work in our video profiles, we've invited them to create art on our walls, and we've held free events to celebrate their work. Check out some of the projects we've worked on with these artists, below: