Leticia Bufoni A-Pro-Ciation Day!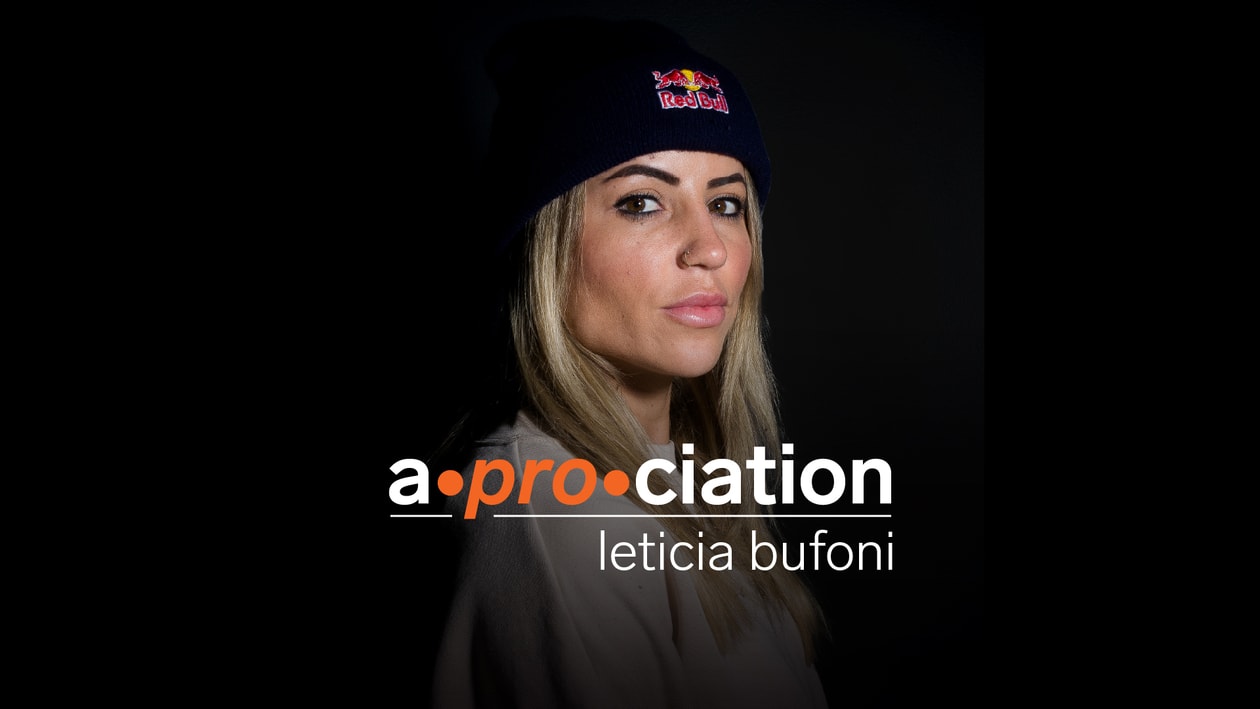 Today is Leticia Bufoni's birthday, so we're celebrating her incredible career with Leticia Bufoni "A-Pro-Ciation" Day with autographed "Do A Kickflip!" boards available in the Berrics Canteen!
Leticia Bufoni has one of the most impactful careers in skateboarding. Leticia started skateboarding in her hometown of São Paulo, Brazil at the age of 9 and was the only female skateboarder around. Met with resistance from her father, who actually broke her skateboard in front of her as a child and told her to never skate again, Leticia prevailed and showed her family (and the rest of the world) that women do, in fact, have a huge place in skateboarding.
The first glimpse the world got at how good Leticia is at skateboarding was in 2007 when she travelled to the US to compete in her very first X Games, which she took home the gold medal. But Leticia didn't end up going home after that, after winning a bet against her father, she remained in Los Angeles and enrolled at Hollywood High School so she could continue pursuing a career in skateboarding. The decision to stay in America proved to be the correct one, as Leticia won back-to-back Maloof Money Cups the following year and went on to have one of the most inspirational careers, motivating thousands of young girls to pick up a skateboard.
Leticia's contest prowess continued for years to come. Her first X games gold medal turned into a second, third, forth… and now she holds the Guinness World Record for most X Games Gold Medals for a Female Skateboarder at SIX (breaking Elissa Steamer's record of 5) gold medals! By 2013, Leticia was the #1 ranked female skateboarder in the world by World Cup Skateboarding for the 4th year in a row and was nominated for a ESPY award for Best Female Action Athlete.
2015 was another breakout year for the young superstar, winning the gold medal at the first Street League Skateboarding Women's Super Crown Championship in Chicago, she appeared in the 2015 Sports Illustrated 'Body Issue', was the first female skateboarder to join Nike SB and the first female skateboarder to land a cover on The Skateboard Mag.
We spent a lot of time with Leticia in 2015 for our 'PUSH' series, where we learned a lot more about Leticia's life, her upbringing, her skateboarding career, and what it was like to film for her PUSH video part which premiered the same year. Take a look at the full series, below!
Bufoni turned pro for Plan B in 2017, and, after briefly being sidelined by a serious injury, went on to win more gold medals at X Games 2018, 2019, and 2021, as well as appearing in the first ever skateboarding event in the Olympics at Tokyo 2020.
In 2021, Leticia started her own skateboard company, Monarch Project, with rising superstar Sky Brown, and put together a well-rounded skate team. Check out some of the work we've done with Monarch Project, below!
Leticia set ANOTHER Guinness World Record with Red Bull for the highest skateboard grind as she backside feeble grinded a flatbar out the back of an airplane, which she proceeded to sky dive down after the grind.
On top of her numerous contest conquests, stand out video parts, various athletic awards and world records, Leticia has put together some heavy videos at The Berrics, include the first (and only) female Battle Commander video parts. Check out some of our favorite videos we've filmed with Leticia, below!
Leticia has remained passionate about spreading equality throughout skateboarding, and continues to be a massive influence to rising female skateboarding stars like fellow Brazilian Rayssa Leal. Bufoni encompasses everything that skateboarding stands for; originality, fearlessness, creativity, and carving out your own path and for that, we salute her.
Happy Birthday Leticia and happy A-Pro-ciation Day!!!
Shop autographed Leticia Bufoni "Do A Kickflip!" boards available in the Berrics Canteen and check out some of our work with her, including today's "Do A Kickflip!" episode, below!