Watch A Lost Cause x OC Ramps Best Trick Contest Tomorrow in Santa Ana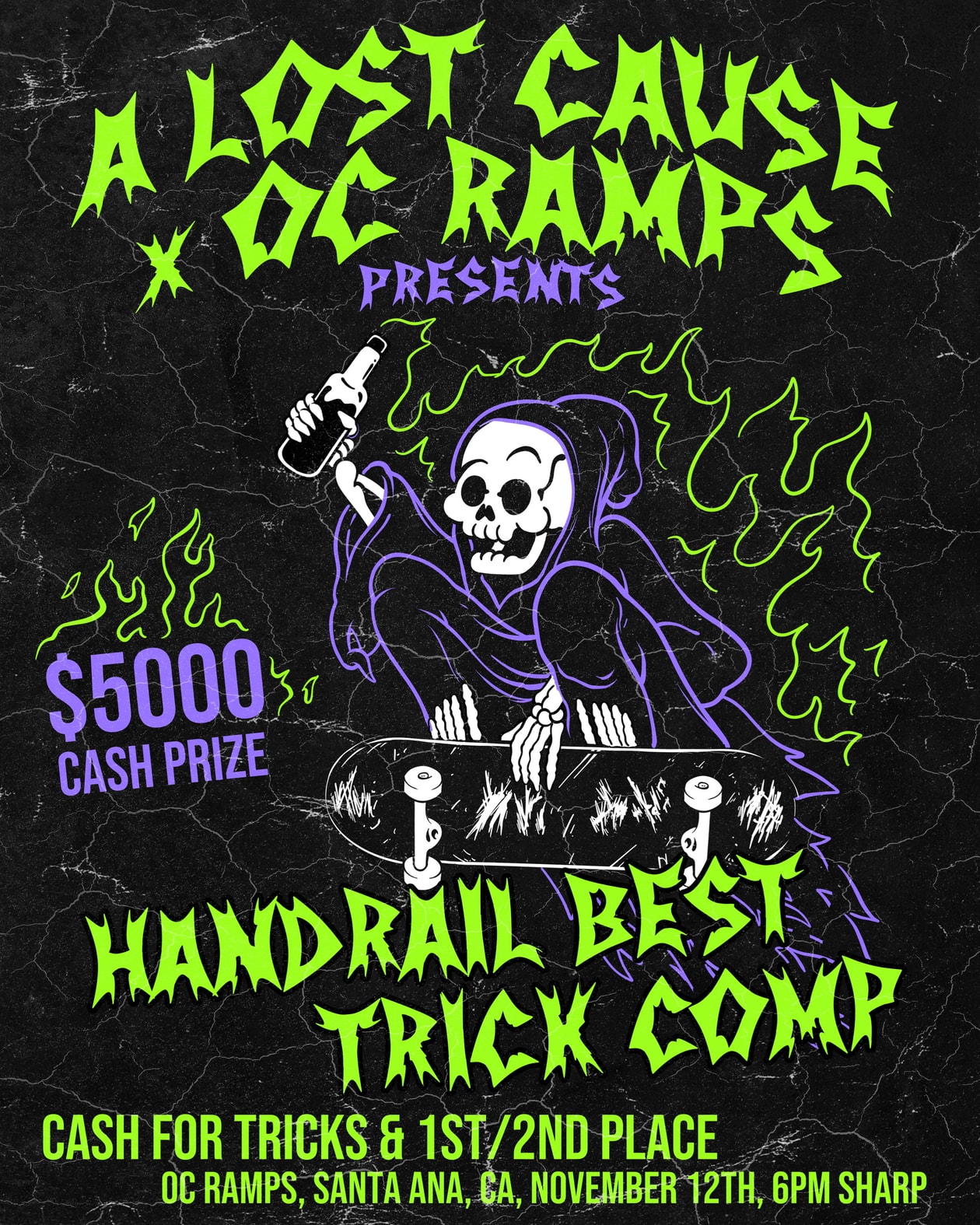 A Lost Cause x OC Ramps are putting on a handrail best-trick contest tomorrow night at OC Ramps HQ in Santa Ana, California. $5,000 is up for grabs, and it's 100% FREE to attend! Roll thru and check out all the action, tomorrow at 6:00pm.
2122 S Wright St
Santa Ana, CA
92705
The locally owned and run New Zealand clothing company does a lot of giveaways and contests so follow them on Facebook and Instagram to win some product and see what their riders have been up to!
View this post on Instagram
Check out the 'Lost Cause Throwdown 2020' recap edit, featuring Blake Carpenter, Ryan Decenzo, Sierra Fellers, and Clive Dixon, and the OC Ramps contest, below:
Check out the 'Lost Cause Throwdown 2020' recap edit, featuring Blake Carpenter, Ryan Decenzo, Sierra Fellers, and Clive Dixon, and the OC Ramps contest, below: