LOUIE LOPEZ: 2018 POPULIST NOMINEE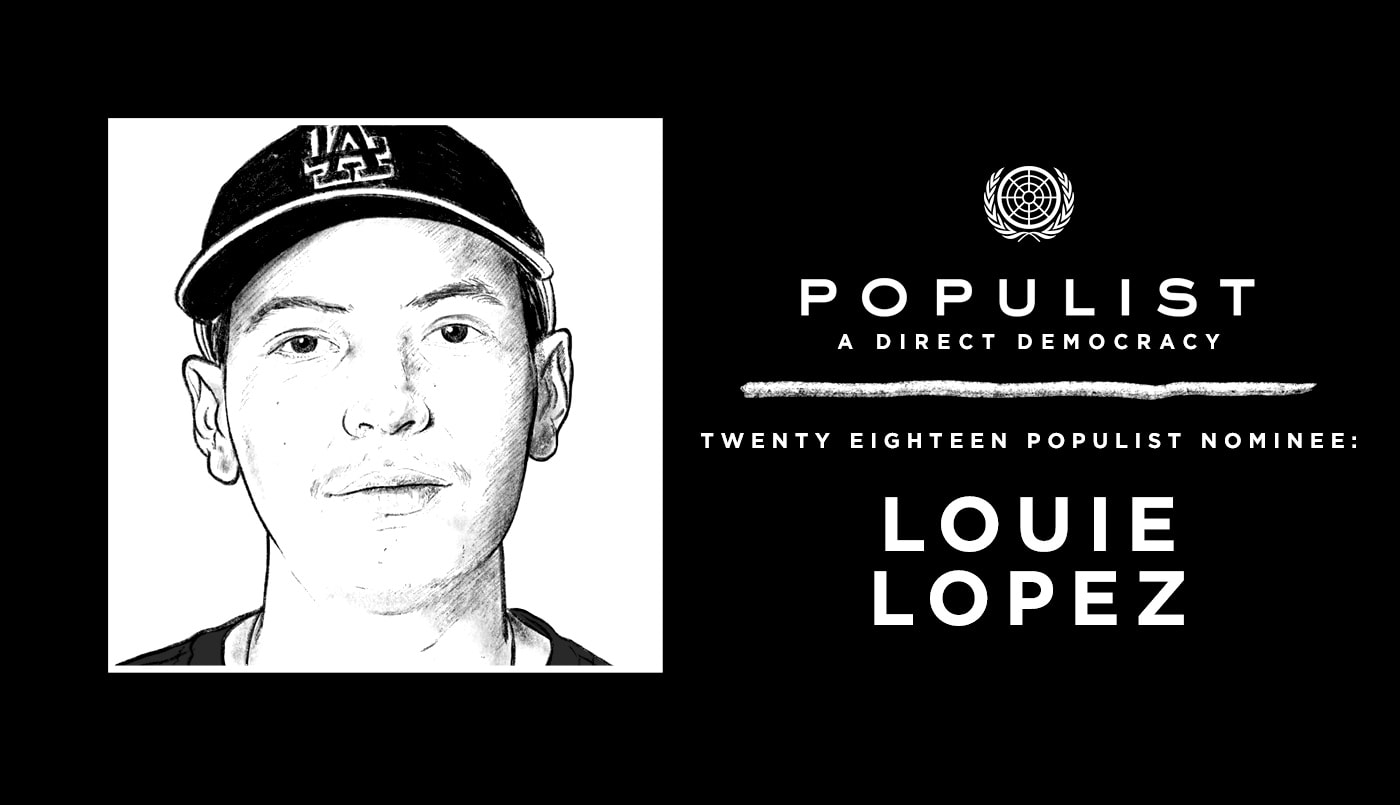 WORDS: Stu Gomez / ART: Eric McHenry
One of the unique things about skateboarding—as opposed to other "sports"—is that we have the distinct pleasure of watching skaters grow into their pro status. With Louie Lopez (someone who first stepped on a skateboard at 5 years old, and even slept with it by his side), we've had the equivalent of a skate baby book at our disposal.
In Flip's 2009 video Extremely Sorry, Lopez had his first official part. He seemed impossibly tiny compared to the rails and gaps he was skating; even his board closely rivaled his height. But after the first couple of tricks his size and relative age was mostly forgotten. You knew that you were watching someone truly gifted with a style that was almost insultingly smooth, like he was born with it.
9 years later, Lopez has matured into one of the world's best pros. He has shed his flaxen, waxen, flowing hair that had became his trademark as a teen—now buzzed down to an aerodynamic coif. Lopez has grown into his own, putting together one of the best parts of 2018 in CONS' Purple.
Back in April, The Nine Club's Chris Roberts interviewed him about his unreal growth spurt, and he explained it in terms that we could all relate to:
"Every day it's just getting more and more fun. I'm still figuring stuff out; still learning…"
Purple was just the beginning of his next stage. This is Louie now, and he gets better every year.  
Vote for Louie Lopez as your Populist on January 15.