MARSHMELLO'S LIVE FORTNITE DJ EVENT IS GOING DOWN ON SATURDAY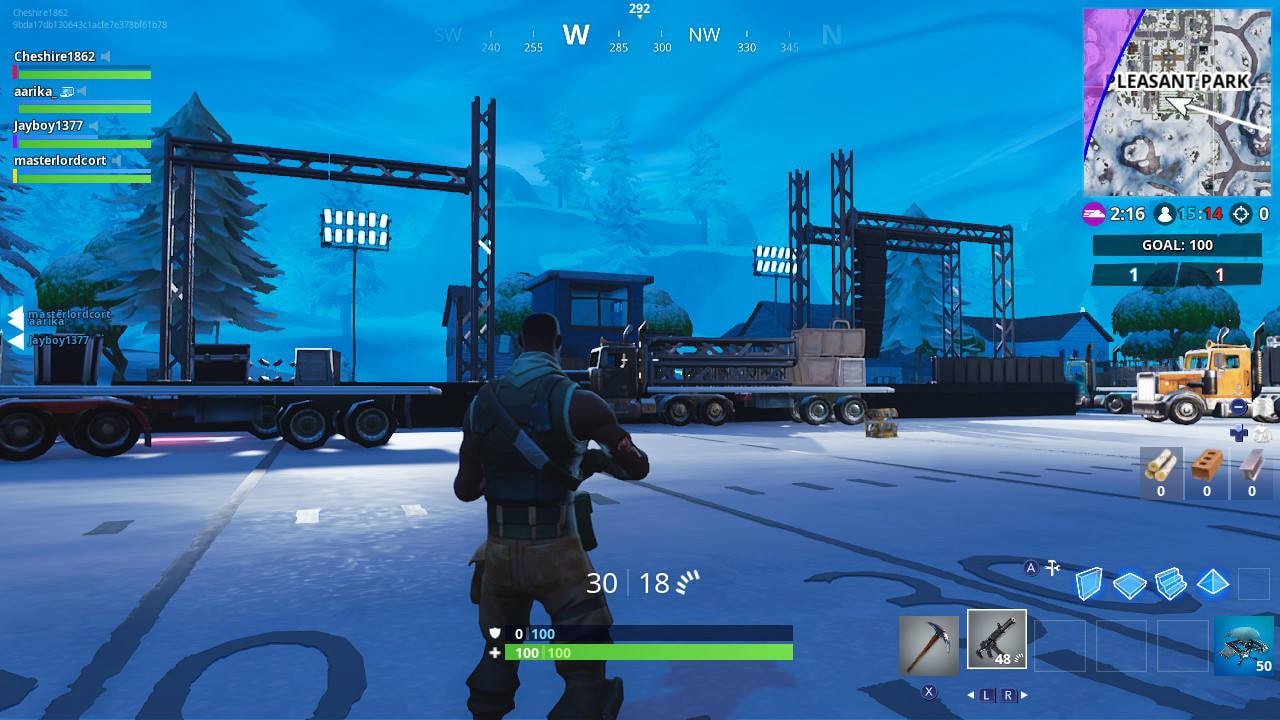 Marshmello has officially revealed when his live Fortnite concert will happen, so clear you schedules for 11:00 a.m. PST this Saturday. And we already know where it's going down: If you dropped into a match today, you may have noticed that the Pleasant Park soccer field (normally a campy dead zone) had some new activity in the form of a concert stage (complete with EDM show lighting, amps, and trucks).
Some details about this event started to leak out yesterday as dataminers uncovered skins, emotes, and a possible LTM tied into the Epic Games event. None of that is confirmed… yet. But the live concert site BandsInTown DID confirm Marshmello's virtual show, by posting an update to the DJ's profile page showing his only upcoming show will be located in "Pleasant Park." You can imagine that non-Fortnite savvy Marshmello fans are furiously trying to Waze "Pleasant Park" at this very moment.
Like every Fortnite live event before it, the Marshmello concert will presumably be experienced by players throughout the Fortnite island's map. But, also like previous Fortnite events, it may be super hard to get in a lobby—it is advised to get to the island early. Maybe jump in a team respawn match (instead of a battle royale mode), just to be safe. This will could be the most highly attended concert in history: Mellostock.