NEW DEAL'S ANDY HOWELL FEATURED IN SUPREME'S SPRING '19 SHIRT DROP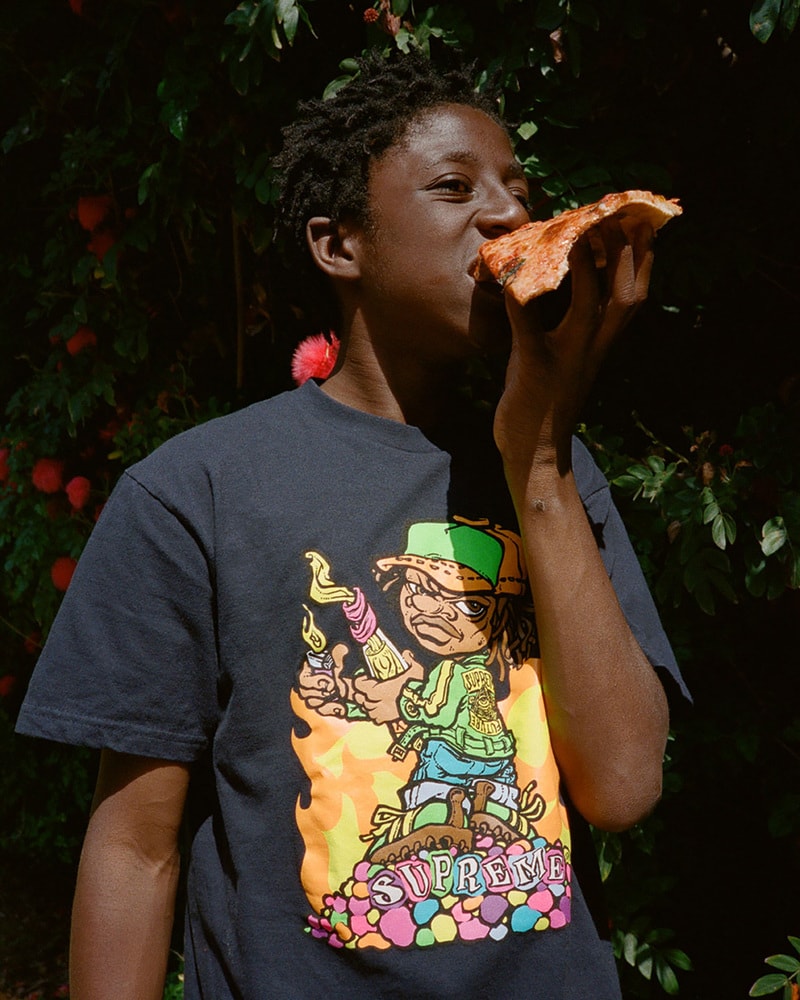 Supreme has revealed the dozen shirt designs for its Spring '19 shirt drop, and Andy Howell (one of the lead artists for The New Deal and founder of highly influential Underworld Element and Zero Sophisto) is featured prominently. The timing is great: The New Deal's Steve Douglas, Paul Schmitt, and Howell recently announced that they are rereleasing the brand's catalog for the 30th anniversary, causing a gaggle of middle-aged men to drain their savings accounts immediately.
The shirts (including refixes of Suzie Switchblade and Howell's ND pro model) are part of another typically diverse Supreme collection, which also references Dali and… Ghost Rider?
The shirts go on sale tomorrow. And we'd like to give a shout out to Kader Sylla for making us crave a fat cheese slice—it's not even lunchtime yet on the West Coast.