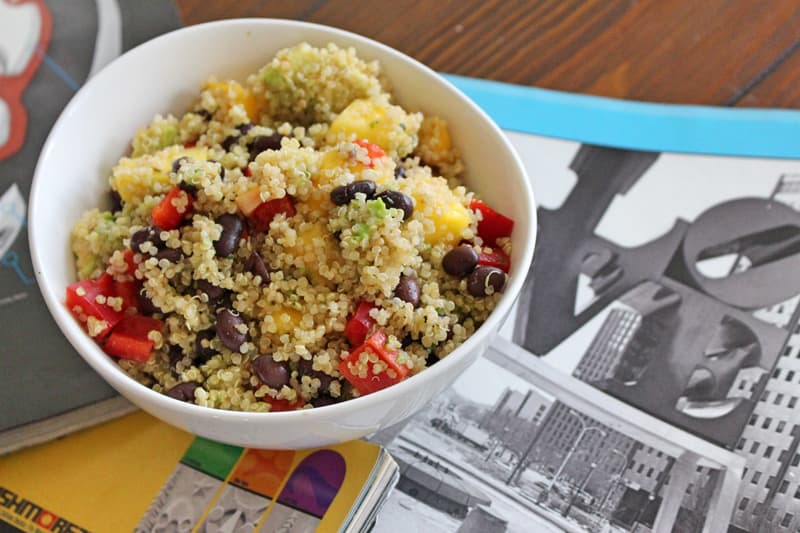 1 of 3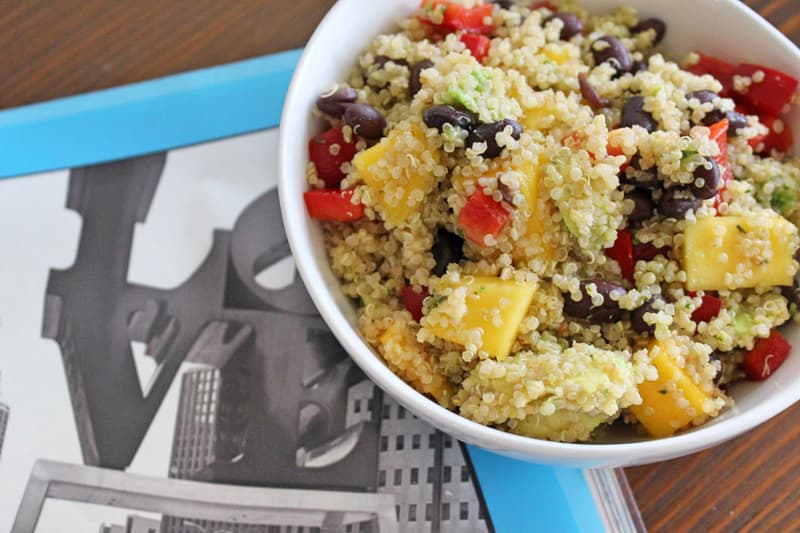 2 of 3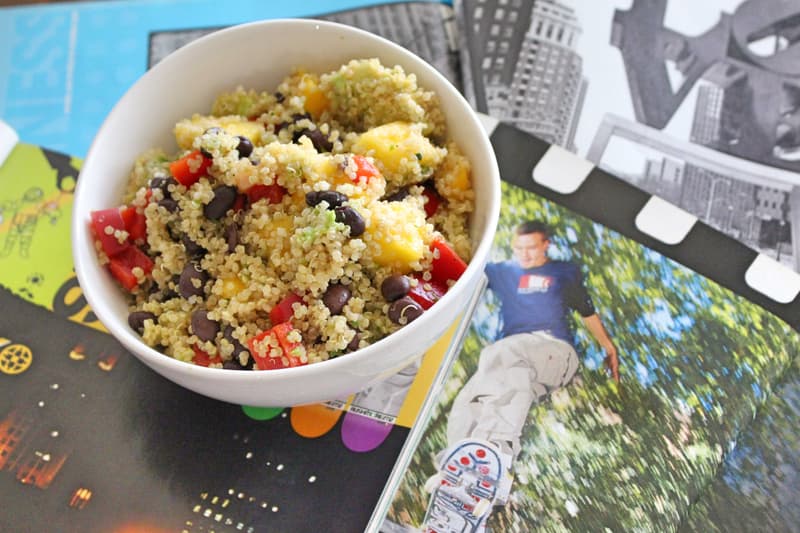 3 of 3
QUICK SESH QUINOA: SALAD GRINDS & BEAN PLANTS #78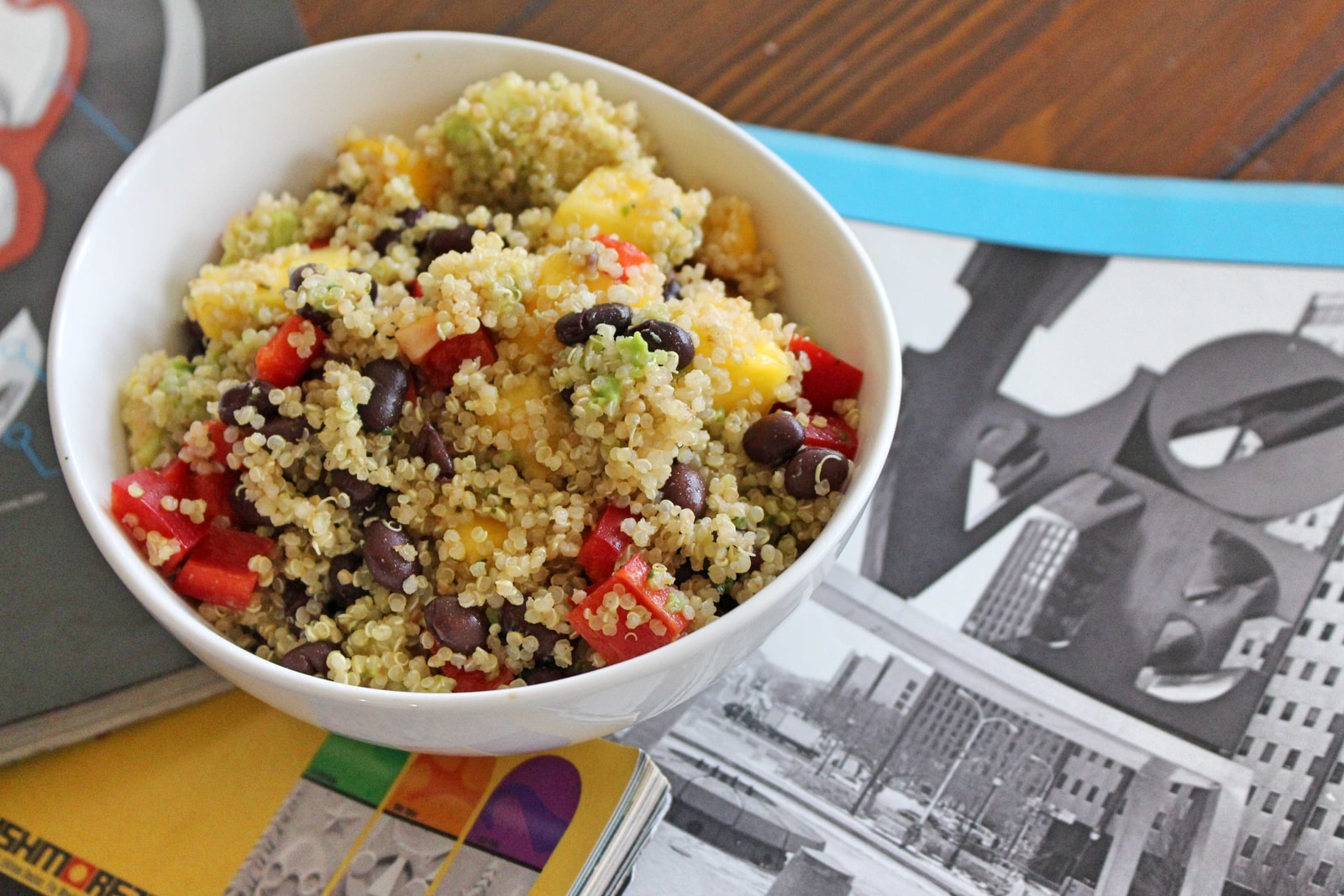 Quick Sesh Quinoa
(Quinoa and Black Bean Salad)
WORDS: Johnny Lozano
Anybody who's been skating for longer than a few months (vert excluded) has had the joy of getting booted from a spot. If you're lucky, you're told to move on; if you're unlucky, you get a summons; if you're really unlucky, you get a free ride in the backseat. No matter how beautiful it is to us, it's unrealistic to expect that security guards keeping a watchful eye over forbidden marble castles will ever find skateboarding to be anything other than a nuisance. Therefore, for every long, uninterrupted session we get, there are bound to be at least a few quick, stealthy missions.
While just about any spot is guaranteed to be a bust over a long enough period of time, the bust spot that comes to mind most often is Love Park. Maybe it's watching people scatter in the intro to Rob Dyrdek's DC Video part; maybe it's reading interviews with Anthony Pappalardo about undercover officers lying in wait; or maybe it's that the city was so steadfastly against skating that even the pleas of the park's designer fell on deaf ears. Them's the breaks, kid: sometimes you just gotta get in, get your clip, and get out. Quick, but fulfilling.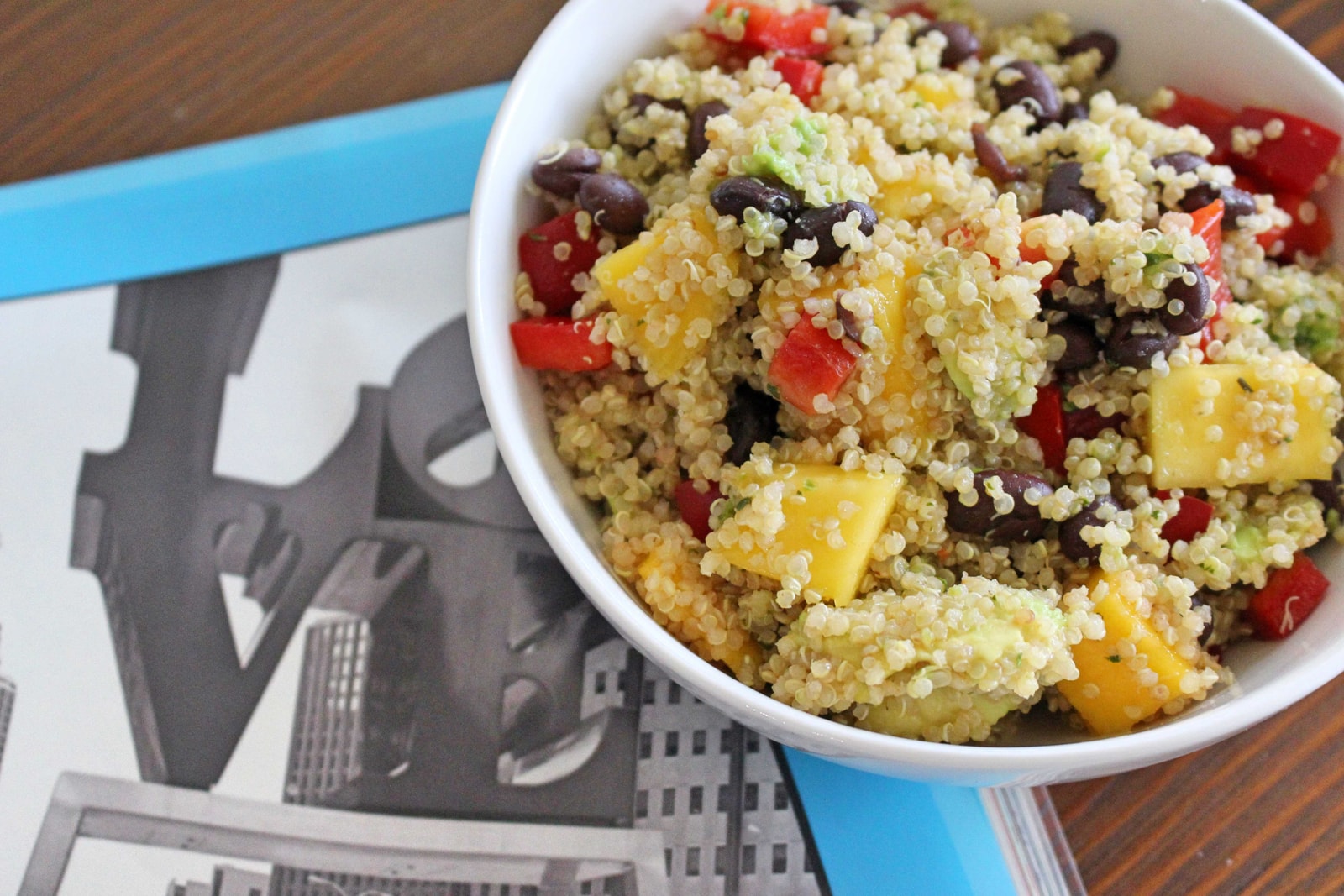 In honor of the quick sesh, this week's recipe is a quick, but fulfilling quinoa salad. Like a Love Park sesh, this recipe takes less than half an hour and provides enough satisfaction (and servings) for at least a few days. It also has the added benefit of not confiscating your board. I originally found this recipe in one of my favorite cookbooks, Vegan for Everybody, and have since tweaked it to add a little more flavor and make it a bit more functional for eating around the time of skate sessions (for instance, taking the fat down some so you don't feel too heavy).  It blends quinoa (full of protein, fiber, and sustainable carbs), mango (quicker carbs and vitamin C), and black beans (more fiber, protein, and magnesium) for a filling dish that will help fuel you before a skate session or repair your body afterward. Beyond function, it's a blend of tangy, spicy and savory and works both as a side dish or a main.
Here's how to spread the love:
INGREDIENTS:
1 ½ cup quinoa (white or tri-color, doesn't matter)

2 cloves minced garlic

2 ¼ cups vegetable broth (water with ½ tsp. salt will work too)

Juice of 3 limes + zest of one lime

¼ cup olive oil

1 serrano pepper (diced—if you don't like spicy, jalapeno will work too)

1/3 cup cilantro

1 tsp. chili powder

½ tsp. cumin

½ tsp. chipotle powder

1 red bell pepper (diced)

1 large mango (diced)

1 can black beans (drained and rinsed)

1 large avocado (diced)
DIRECTIONS:
Prep the quinoa first. Wash the quinoa in a strainer and then warm up a pot on the stove on medium heat.  Once it's warm, toss in the quinoa and let it toast for about 5 minutes, stirring occasionally. When it starts to toast slightly, toss in the garlic and the zest of one lime.  Cook it for another minute or two and then add in the broth. Bring the quinoa to a boil and then take it down to a simmer. Cover the pot and let it cook for 15 minutes or until the broth is absorbed.

Remove the quinoa from the stove and let it cool.  While it's cooling, toss the lime juice, olive oil, serrano, cilantro, chili powder, cumin and chipotle powder into a blender or food processor and blend it up until smooth.  

Chop up the bell pepper, mango and avocado and then toss those, the black beans and the serrano dressing into the quinoa.  Stir it all up and then enjoy this dish hot or cold! And watch out for the cops!
Happy shredding,
Johnny    
For more recipes, check out www.saladgrindsandbeanplants.com or find us on Instagram at @salad_grinds_and_bean_plants.