Red Bull Manny Mania Returns To NYC Next Week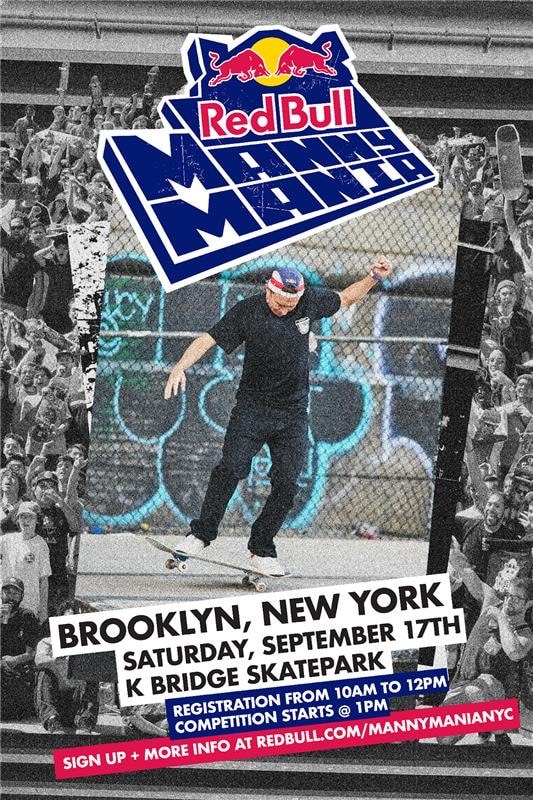 Next week, Red Bull Manny Mania is returning to NYC for the first time since 2012! Started in 2007 as the first-ever professional manual contest, the event showcases the best technical skateboarders in the game. Red Bull Manny Mania will be taking place at New York City's Under The K Bridge park and open to amateur competitors on Saturday, September 17. Locals will have a chance to throw down their best trick combos in a traditional skate jam competition format on some very unconventional manny pads!
Here are the prizes:
·  $3,000 for 1st
·  $1,000 for 2nd
·  $500 for 3rd
Registration is only $30 at the Red Bull site. Register here!