Red Bull Turns Nashville Music Venue Exit/In Into Skatepark For 'Skate Nash Stages'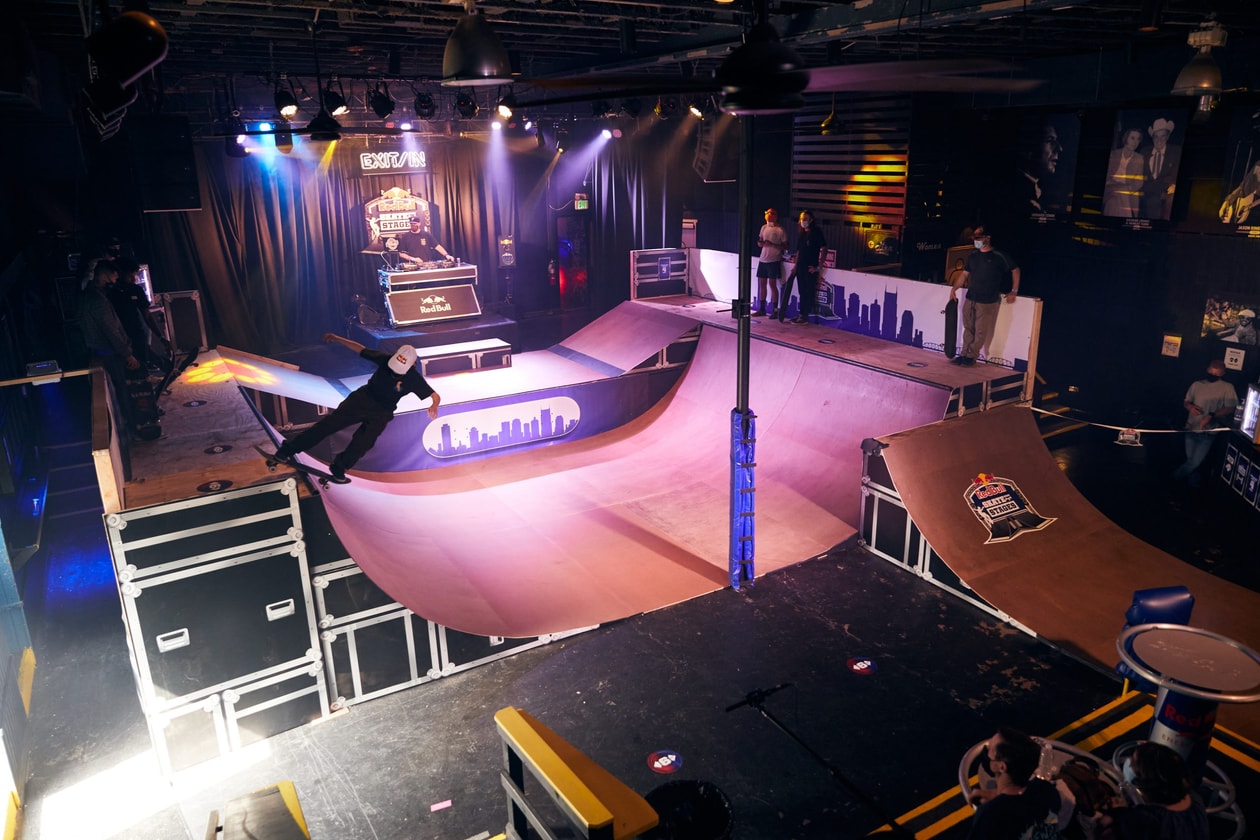 Red Bull and Music Venue Alliance Nashville (MVAN) have teamed up to bring famed venue Exit/In back to life after having been dormant for over a year. As part of 'Skate Nash Stages', the 50-year-old club was given a skate-ready makeover, with crews from Nashville, Chattanooga, and Memphis taking advantage of the custom-built ramps and flatbars for three days while local DJs performed their sets.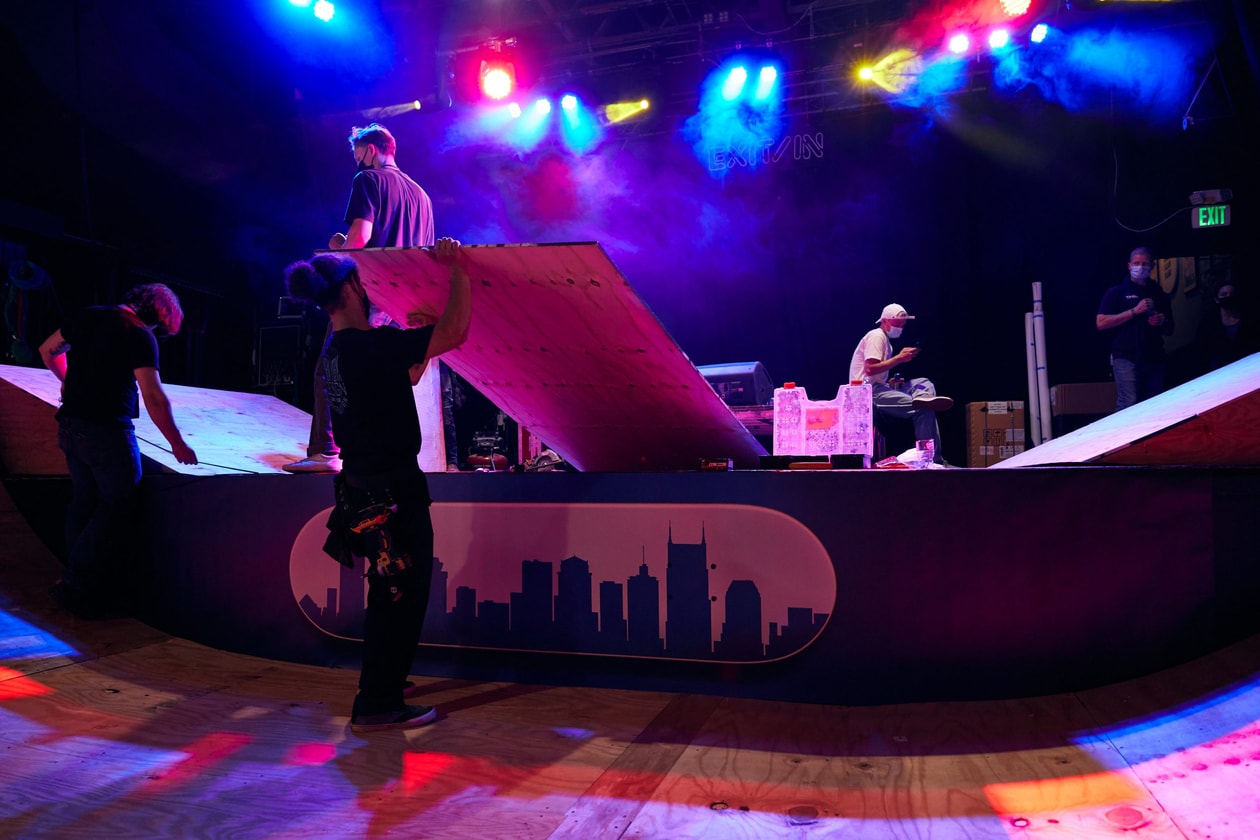 "Independent music venues are the soul of our city," said Chris Cobb, Owner of Exit/In and President of MVAN, whose mission is to fiercely protect Nashville's fifteen independent music venue owners, operators, and the ecosystem surrounding these notable properties. "Pretty quickly we realized it was existential and most of us realized we would go out of business if we didn't do something about it," he said.
"Thus far we've been successful. We've been able to fend it off through fundraising initiatives, grant programs, and a streaming series. That's allowed us to collectively pool our resources and our talents to raise enough funds so that we can all pay our bills." (Exit/In's valued staff all returned to work for this three-day event.)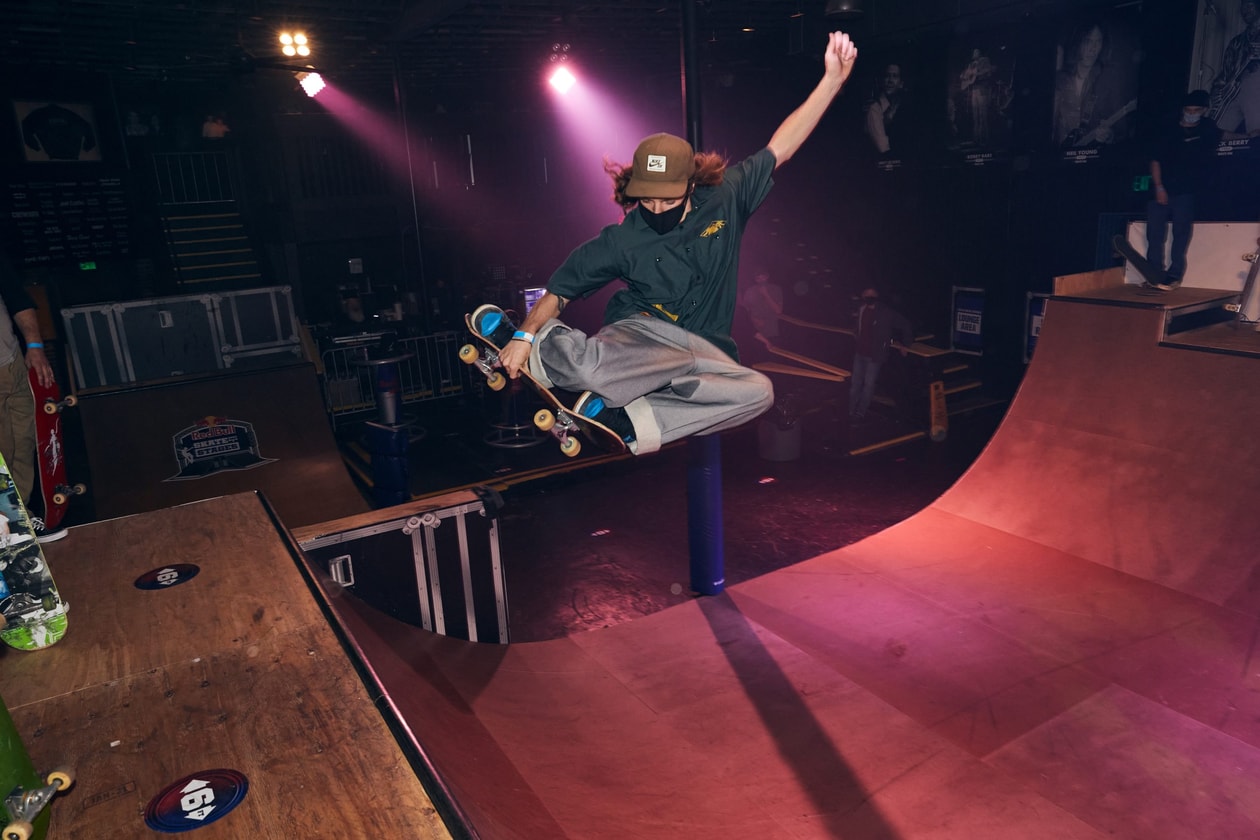 Red Bull transformed Exit/In with a custom miniramp built into the venue's stage, with an adjacent quarter-to-quarter hip feature. In addition to this amazing structure on the main floor, a pop-up park also utilized the venue's outdoor space as a street section to accommodate skaters of all abilities.
Gallatin native and Red Bull pro Jake Wooten dropped in on the action alongside locals as some of Nashville's DJs made their return to a live stage for the first time in a very long while, including the Boom Bap's DJ Rate and DJ Jerry J, drummer for Old Crow Medicine Show.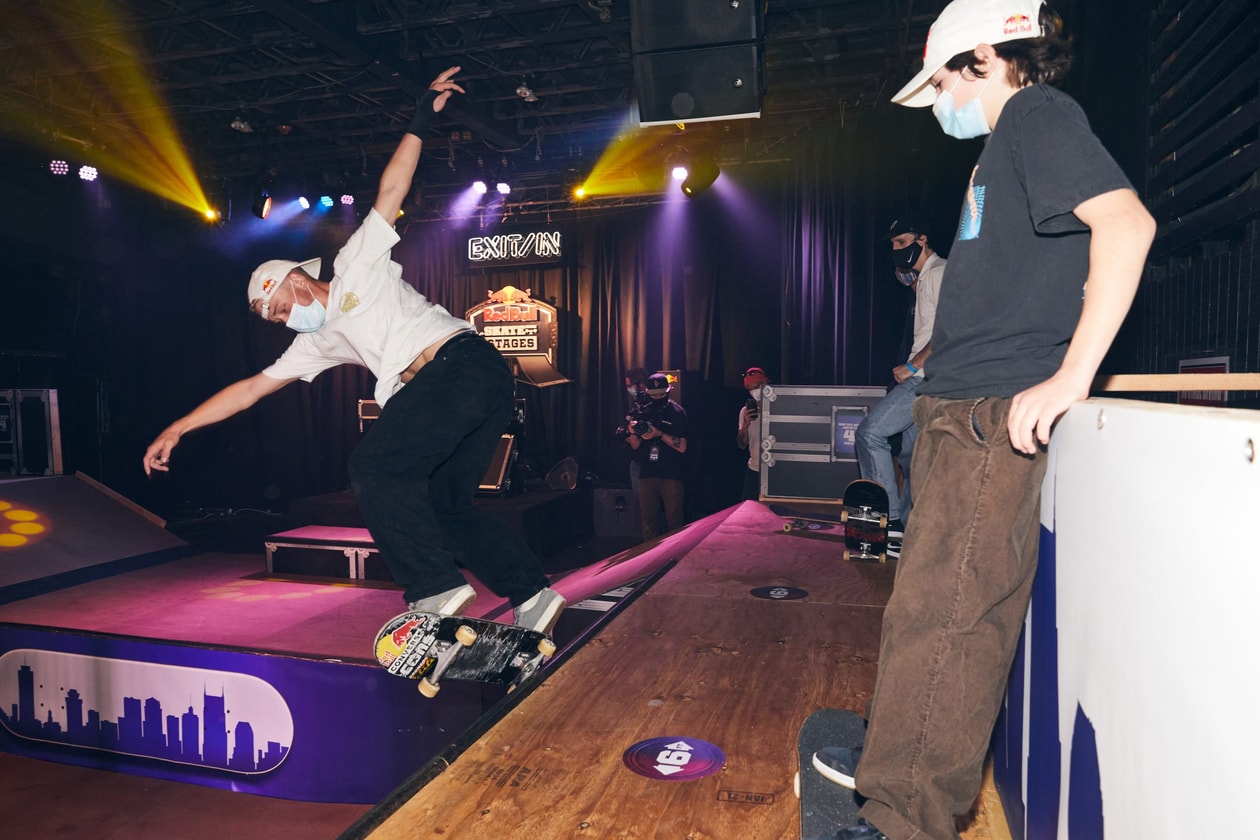 "Skateboarding has given me everything in my life," said Wooten. "It's given me purpose and a way to connect with people; a way to communicate with people that I can't speak the same language with. I know music does the same thing—it's just something that's felt. Skate and music are intertwined."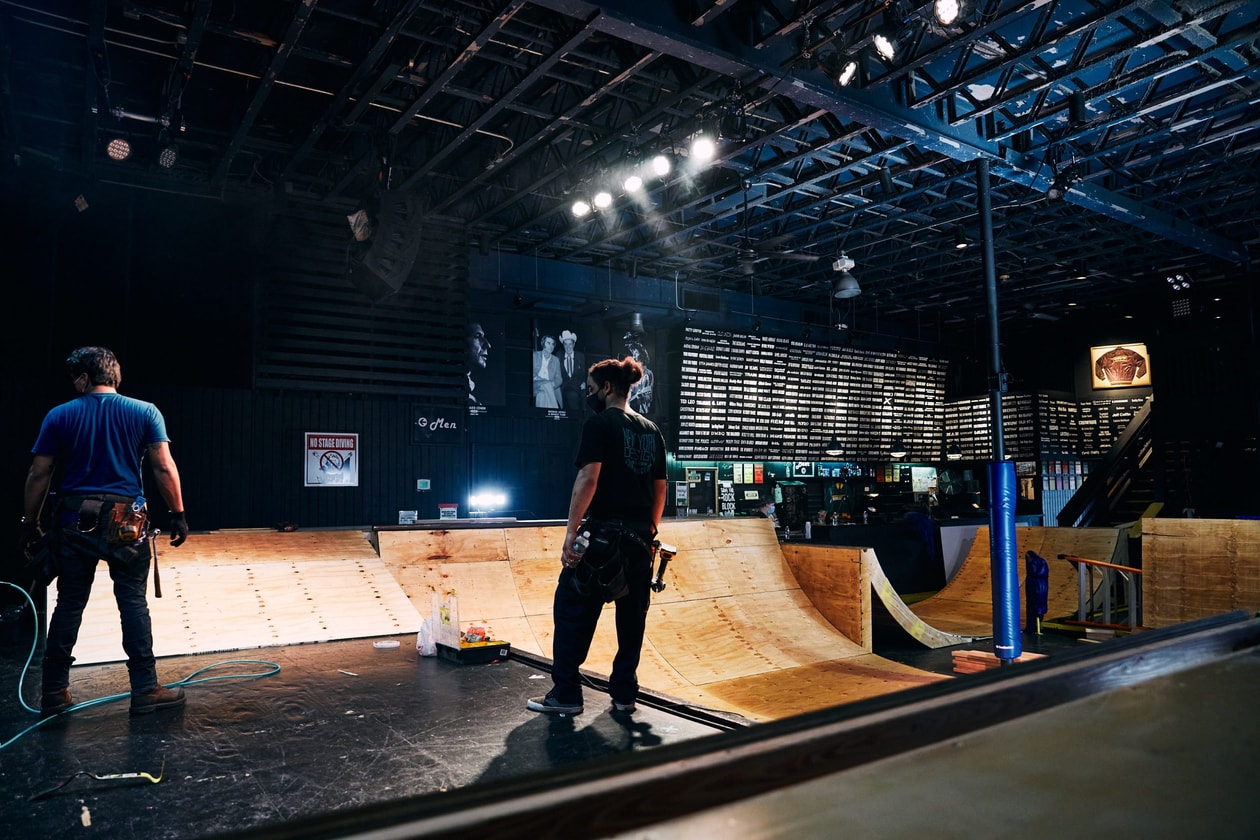 In true Nashville fashion, The Cadillac Three filmed a music video for the song "Bridges" from their Tabasco & Sweet Tea album (Big Machine Records) on the set of Red Bull Skate Nash Stages. The ACM Awards Group of the Year nominee's relentless effort to #SaveOurStages over the course of the last year, paired with their roots in rock  made the skate setup a no-brainer for the trio. 
"Anything new these days," said TC3 lead vocalist Jaren Johnston. "I grew up skateboarding, so I thought it was a really cool thing to be a part of and Exit/In is our favorite place." Fans can check out the video for "Bridges" coming early next month.
Visit mvan.org if you would like to donate and support Nashville's independent music venues. 
The Berrics covered last year's Red Bull Bowl Rippers—check out our videos from that event, below: