Red Bull Terminal Takeover Returns To New Orleans
Last year, Red Bull's journey into counterintuitive skatespots was a one-way ticket to stoke. The 'Red Bull Terminal Takeover' (see video, above) took advantage of the inactive Louis Armstrong New Orleans International Airport's closure by sending five crews on a duty-free adventure to film the best edit at three parks throughout the airport. $5,000 was on the (air)line, earmarked for improvements at their preferred local spot or shop, which would barely cover the fines for skating at any other airport—you could say this contest was a radical departure.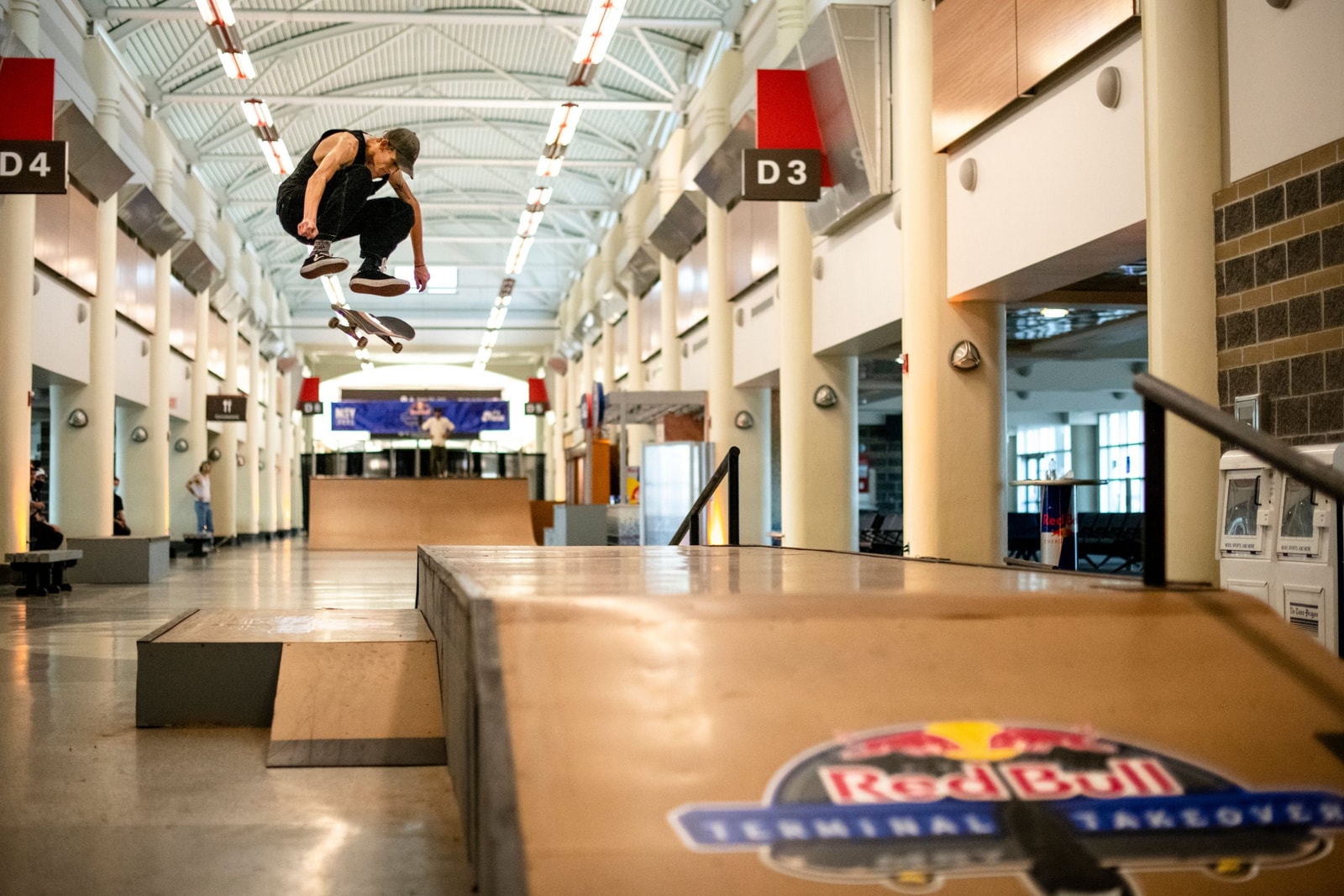 All photos from Red Bull Terminal Takeover 2021: shot by Jonathan Mehring
For the second year, Red Bull Terminal Takeover is cleared for takeoff at the vacant Louis Armstrong New Orleans International Airport. From April 14th thru 16th, the term "now boarding" will take new meaning as old concourses, which are closed to the public, will once again become a top destination for private skate sessions and a digital video competition.
Learn More About Red Bull Terminal Takeover
Win a Trip to Red Bull Terminal Takeover Courtesy of The Skatepark Project
From the mind of Jake Wooten, Red Bull Terminal Takeover turns skateboarders' dreams into reality by unlocking a normally forbidden place to skate. "The idea is intoxicating to be able to skate an empty airport without TSA being an issue," says Wooten. "Skaters see the world differently. While the flooring, stairs and rails in the concourses are the smallest architectural features, a skate spot is all we see."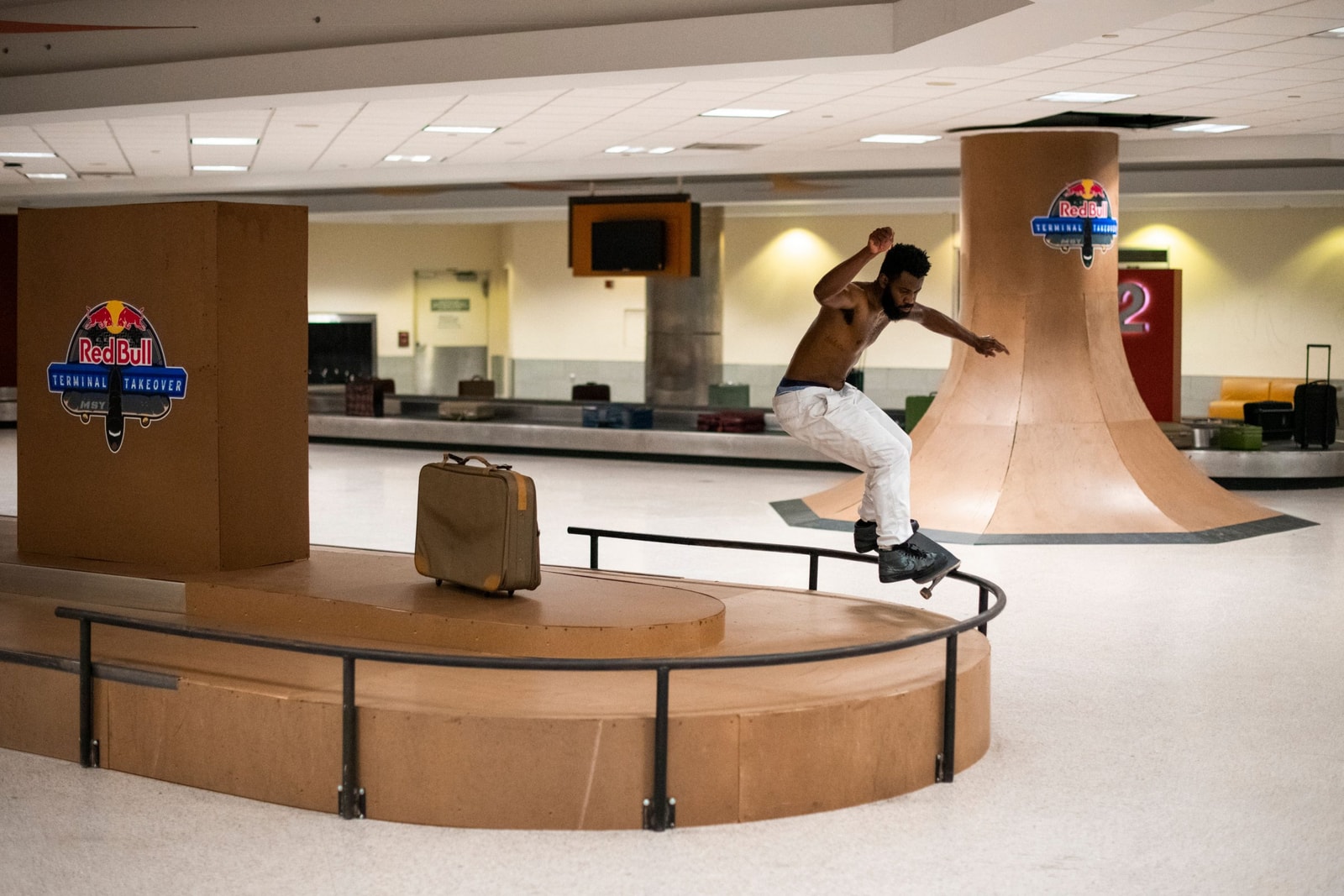 Led by Wooten's vision, New York Design and Construction will create four custom-built parks that will modify escalators into ramps and hallways into a skateboarding mecca for amateur and professionals alike.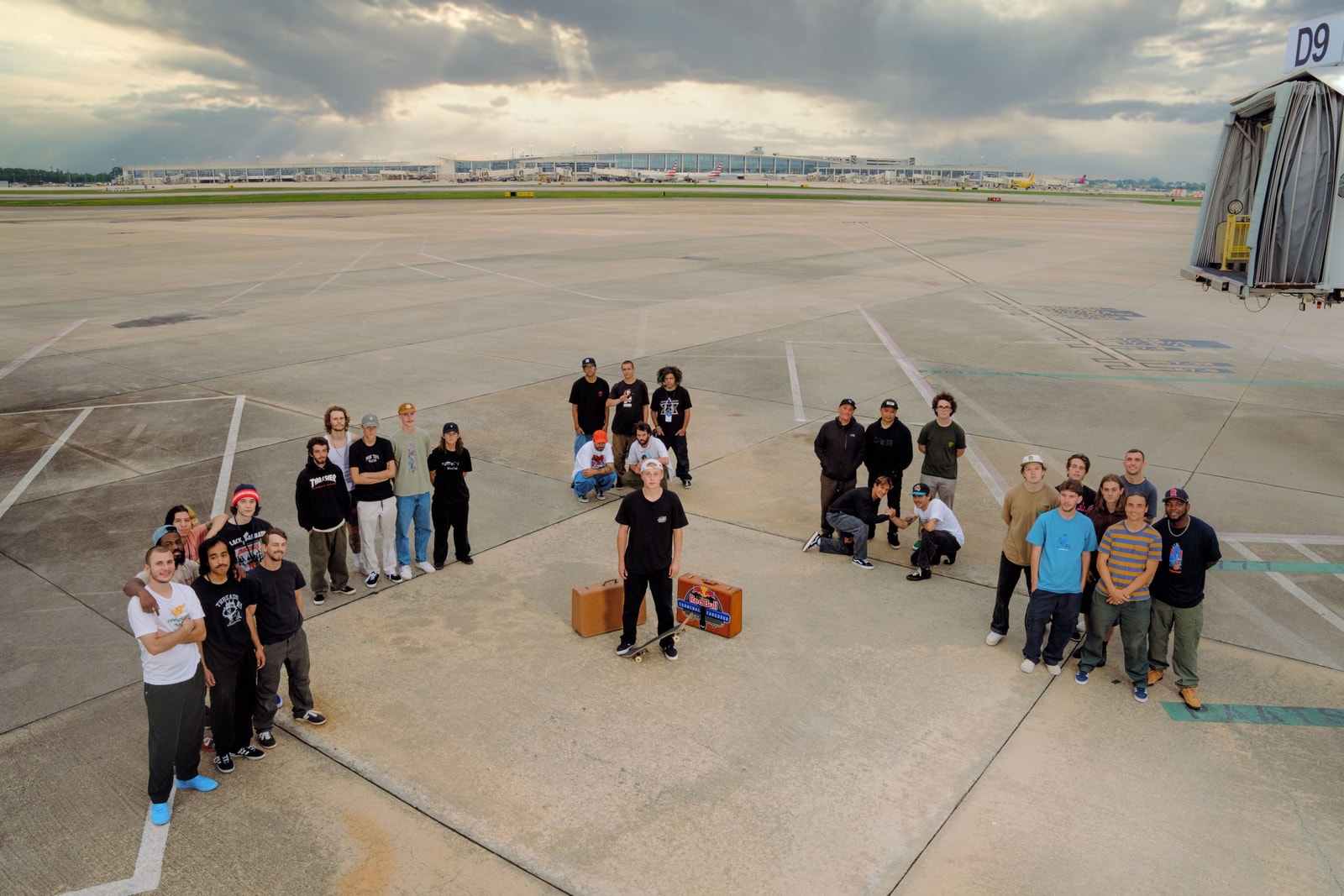 To spotlight up and coming talent, eight amateur teams from 7 states will compete in a digital video competition. Teams of 4-5 skaters and 1 filmer will each submit a video part that will be open to a fan-sourced vote. Each teams' videos, along with the voting window, will be shared following the event.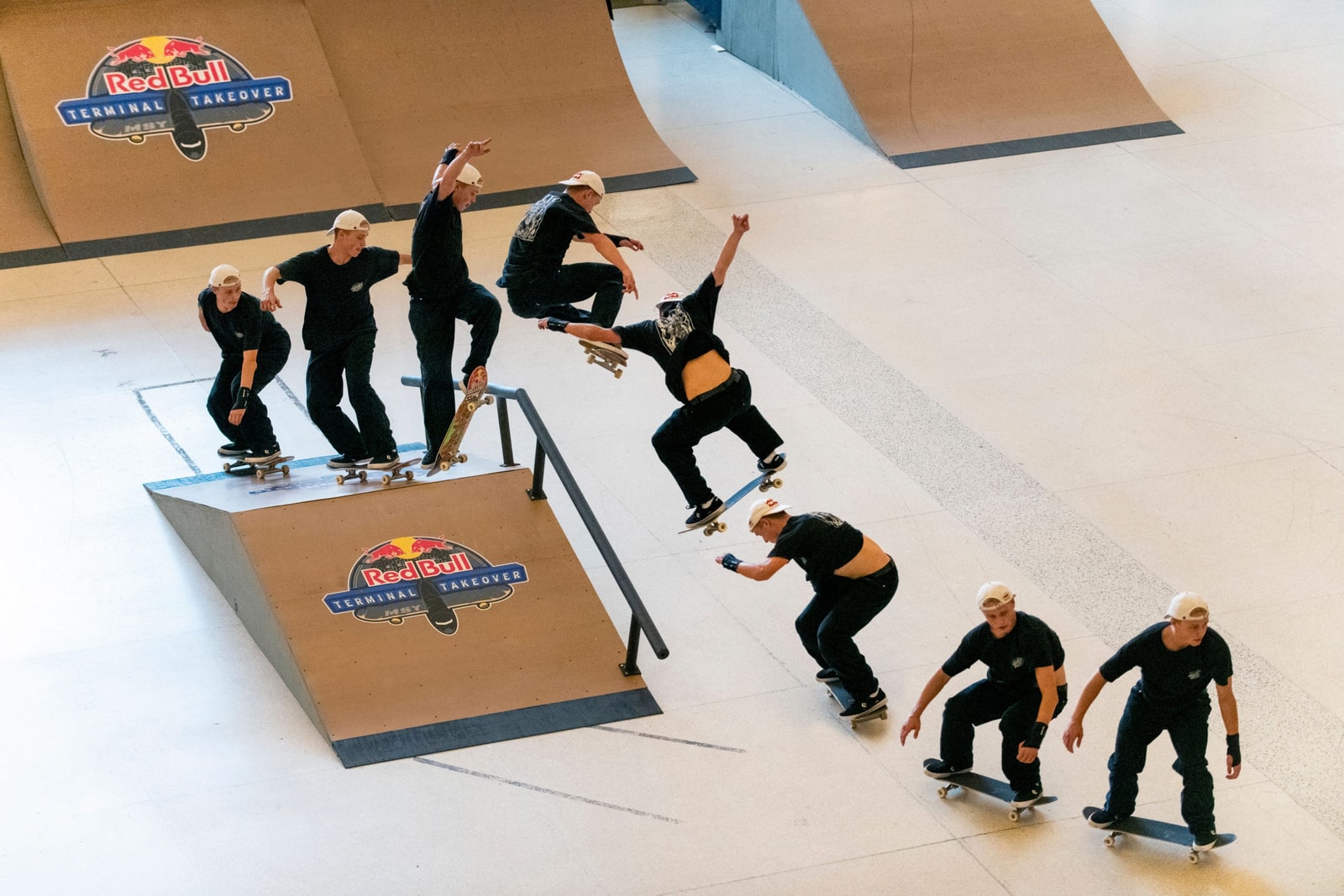 In partnership with The Skatepark Project (TSP), a non-profit organization founded by Tony Hawk that helps create safe and inclusive public skateparks in underserved communities across the country, a sweepstakes has launched to support the New Orleans skate community. Ticket entries offer those age 18 and above a chance to win an all-inclusive trip to Red Bull Terminal Takeover from April 13 – 15. This one-of-a-kind experience includes skate sessions at the old MSY airport, NOLA sightseeing, content creation, creole cooking and more. Entry sales will end April 4th at 9:00 AM PT and the winner will be announced on April 5th. Please visit win.gs/theskateparkproject to learn more and enter.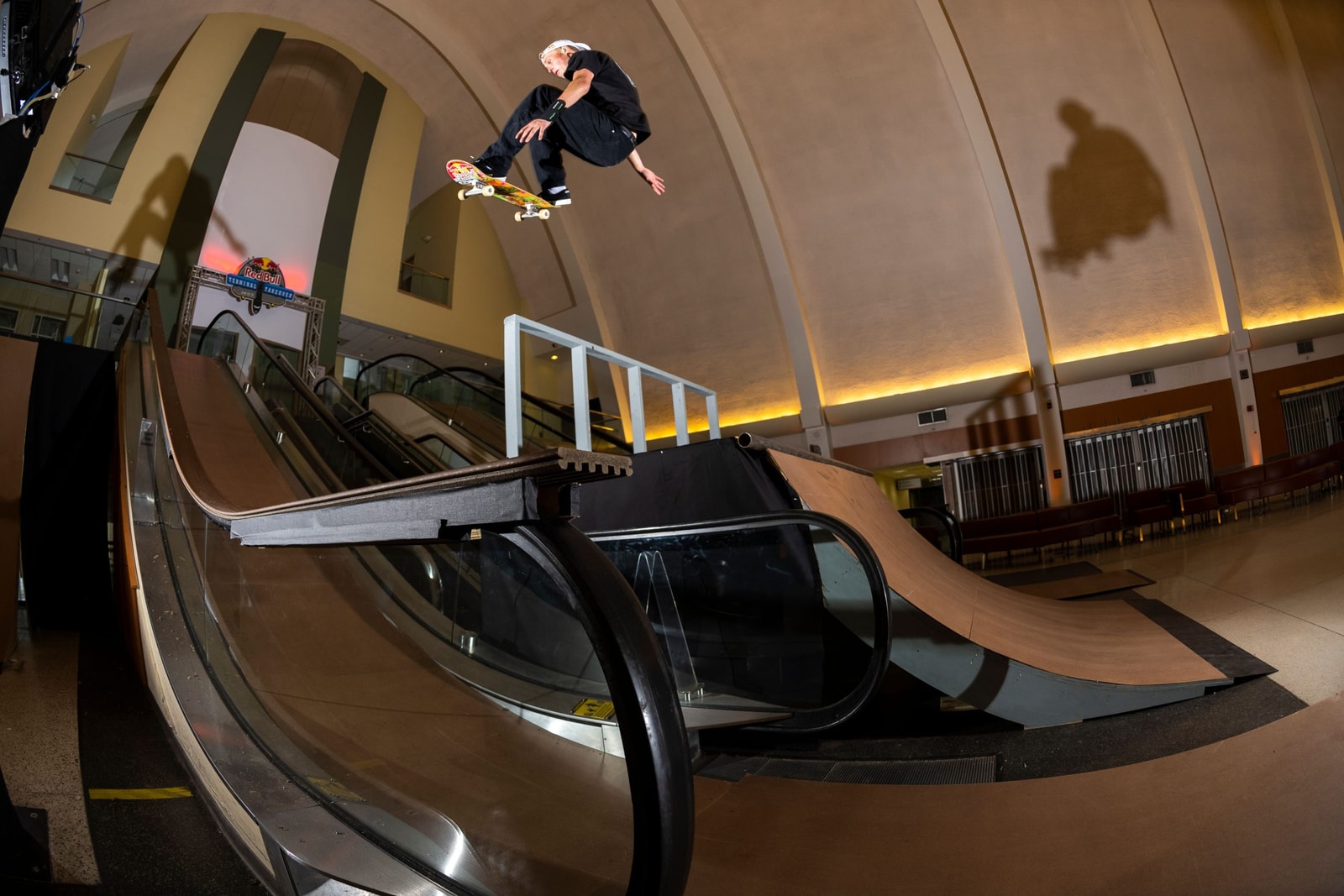 Follow @redbullskate and #RedBullTerminalTakeover to stay up to date with the latest action. Additional information can be found at win.gs/redbullterminaltakeover.
We've been shootin' Wooten for a while. Watch a few of his projects with us, below: