Shop Eric Koston's Catch Surf 'Street Log'
Berrics co-founder Eric Koston can typically be found on the links (golfing) or on the curbs (skating), or at the beach (avoiding stingrays). Venerable beach board brokers Catch Surf—he's on the company's pro surf team—have released a skate deck as part of Frosty's 'Don't Surf' collection, the 'Street Log.' The 90's egg shape has art by Gonz and was designed by Koston and comes period-correct with a slick bottom just like the surfboards! 9.0" wide X 13.835" wheelbase X 32.125" length. Shop the board here.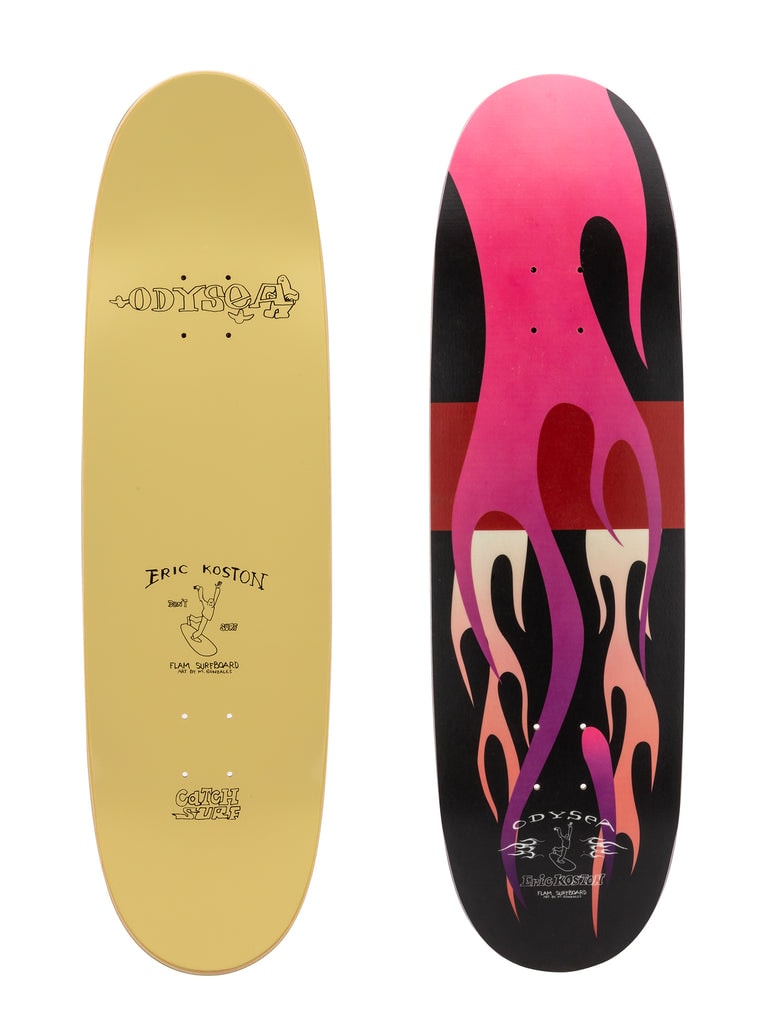 For those who don't know, Koston is the first surfer to successfully land a fandangle on a wave (we believe it's called the "green room").
Take a look back at some of Koston's many, many classic moments (below). If you're interested in his 14-year history of Berrics videos, please click here.