'Skate After School' Launches New Program Distributing Boards To Arizona Kids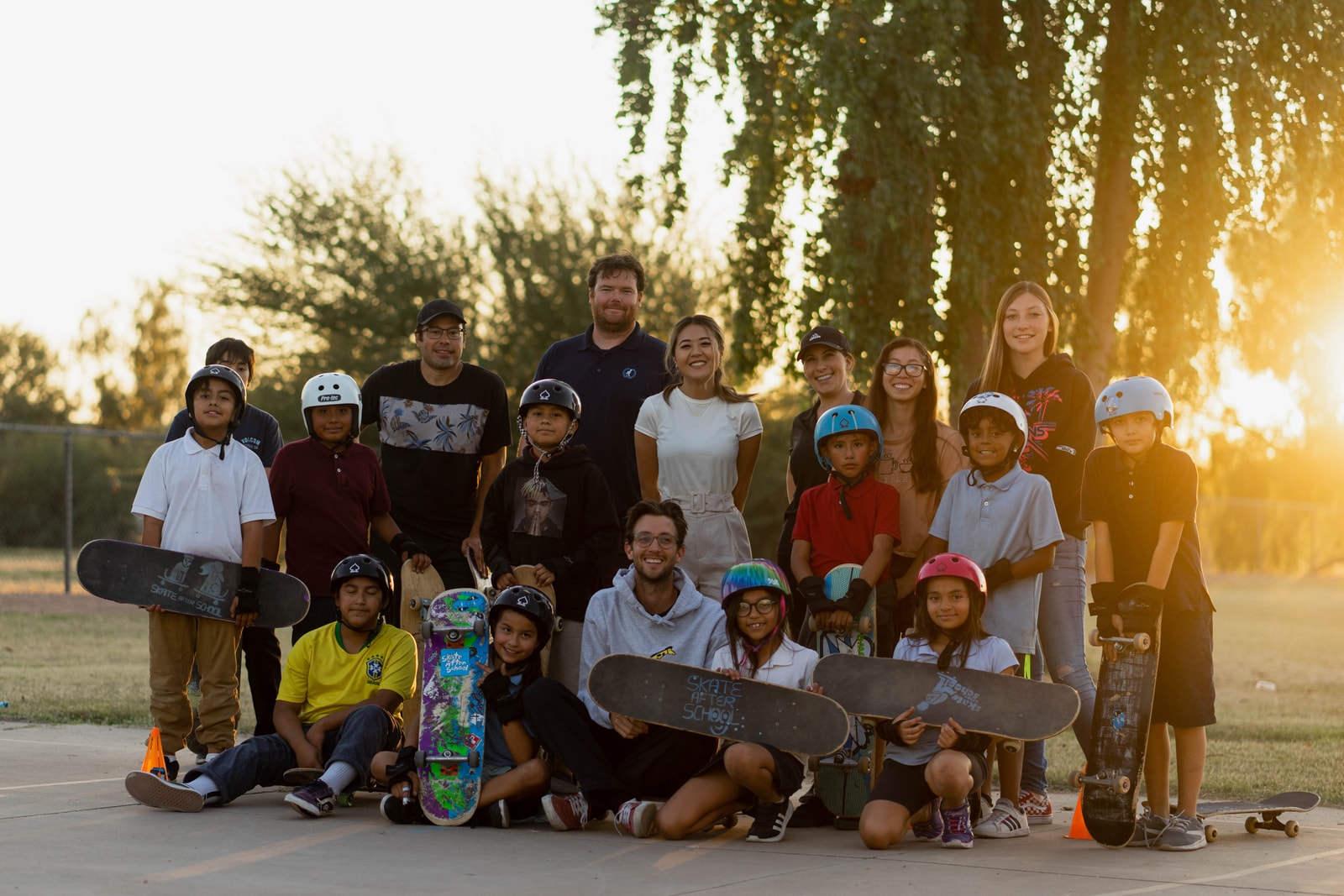 Photo by Ben Bravenec.
'Skate After School,' a nonprofit founded in 2011 that serves well over 250 children a week across many low-income elementary schools, provides a safe space to learn how to skateboard with qualified volunteers and mentors. The cause is near and dear to pro Ryan Lay's heart, and he has devoted much of his time to the organization, but he recently shared with us that Skate After School's focus has shifted in light of COVID-19 safety measures. Instead of classes, SAS is fixing up and giving away free completes to kids in Phoenix, Arizona, as part of their 'Buddies' program—but they need your support!
Sign up for a monthly donation of $10 and your first payment will be matched by an anonymous donor. AND everyone who signs up to be a Buddy will get a free pin (below). Sign up at the Skate After School site and make a difference today!