'Skater XL' Releases Major Update Featuring Walker Ryan & Alexis Ramirez
Easy Day Studios' Skater XL, 2018's most talked-about skateboarding game for the PC, has been on the tip of everyone's thumbs lately thanks to the recent announcements that the game is coming to XBox One and the Nintendo Switch this year. But wait, there's more: Skater XL has also been going through a round of beta-tested updates that will enhance the game exponentially. The new features include all-new animations (thanks to the motion capture stylings of Walker Ryan and Alexis Ramirez), powerslides, reverts, and remastered sounds.
For further info, here are some excerpts from the studio's press release in August:
"In addition to announcing the game's first console platform, new screenshots reveal a second skateable environment modeled after a real skatepark in Southern California, and the new customizable character. 
"Launched into Early Access for PC last December, the game has already seen players logging thousands of hours. The game has spawned a robust modding community of over 30,000 players on Discord, with players sharing mods for everything from skateboard deck designs, clothing, new maps, and gameplay tweaks.
"With an emphasis on physics-based board control and freedom of expression, the team has worked closely with the skateboarding community to capture the feel and experience of skateboarding to make it accessible for anyone with a passion for skateboarding culture and/or game genre.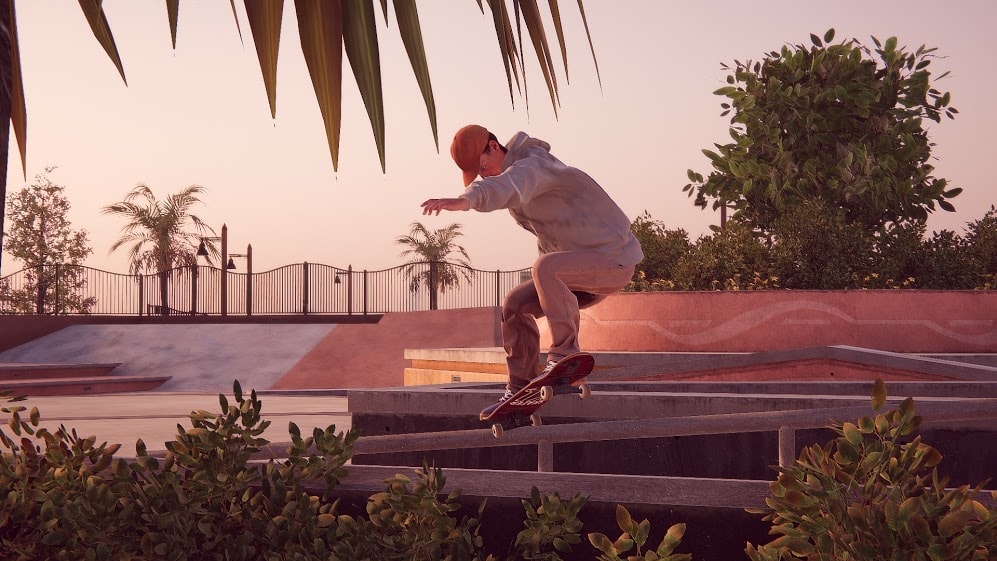 "'As skaters ourselves, we really wanted to share that gratifying feeling of working on a trick to perfect it or putting together a great line,' said Dain Hedgpeth, director and co-founder of Easy Day Studios. 'Our primary focus is that core gameplay and intuitiveness of the controls in order to bring that experience to fellow skaters, fans of the genre, and anyone curious about the lifestyle.'
"Incorporating extensive motion-capture, Easy Day built a custom animation system that composes real-time animations on the fly (versus canned animations), which are under the user's control moment-to-moment, ensuring that no two tricks or sequences look alike. This gives the player freedom to be as creative as they like in putting together tricks and lines. A process known as photogrammetry was used to capture the new character model and a variety of gear, clothing and accessories for character customization.
"Skater XL is already racking up an impressive library of online videos, thanks to the community-created Replay Editor mod, and the feature will be incorporated into the game's release. Much in the tradition of homemade videos in the skateboarding community, players can make their own video edits, mashups and highlight reels.
"For additional information, please visit SkaterXL.com."
Walker Ryan takes the game out for a spin below…
…and he slips into one of those sexy motion capture suits, below: