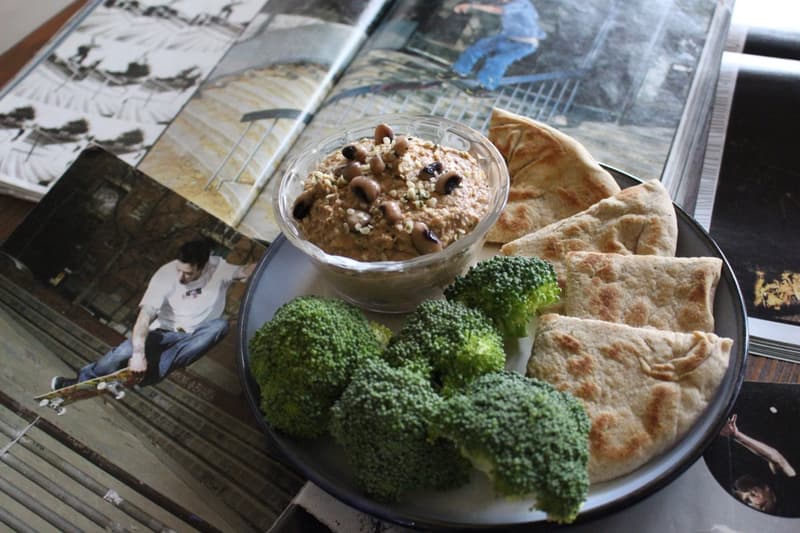 1 of 3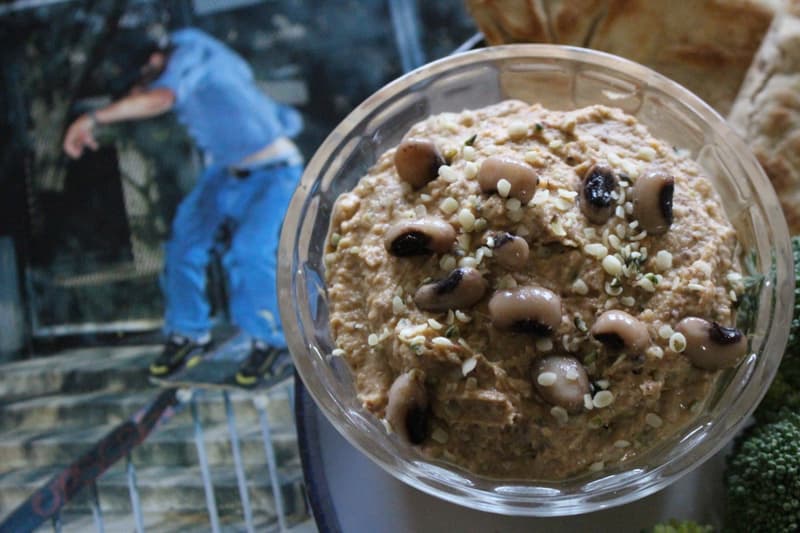 2 of 3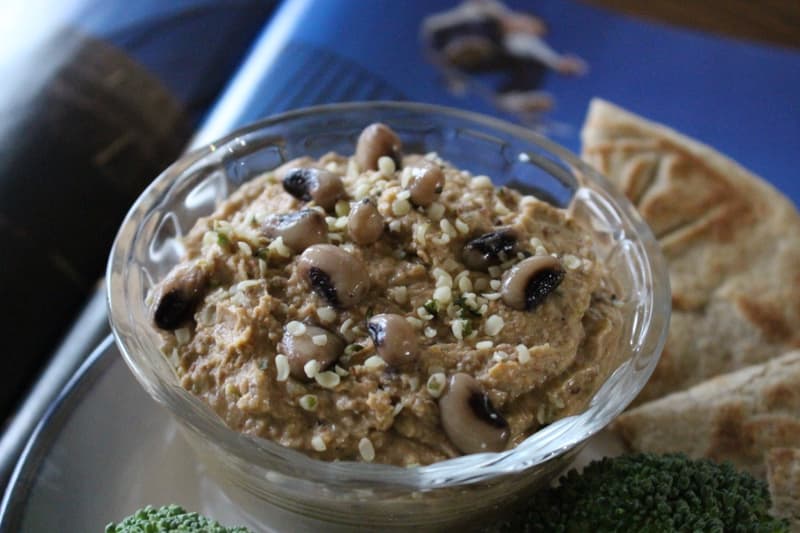 3 of 3
SMOOTH AS BA HUMMUS: SALAD GRINDS & BEAN PLANTS #63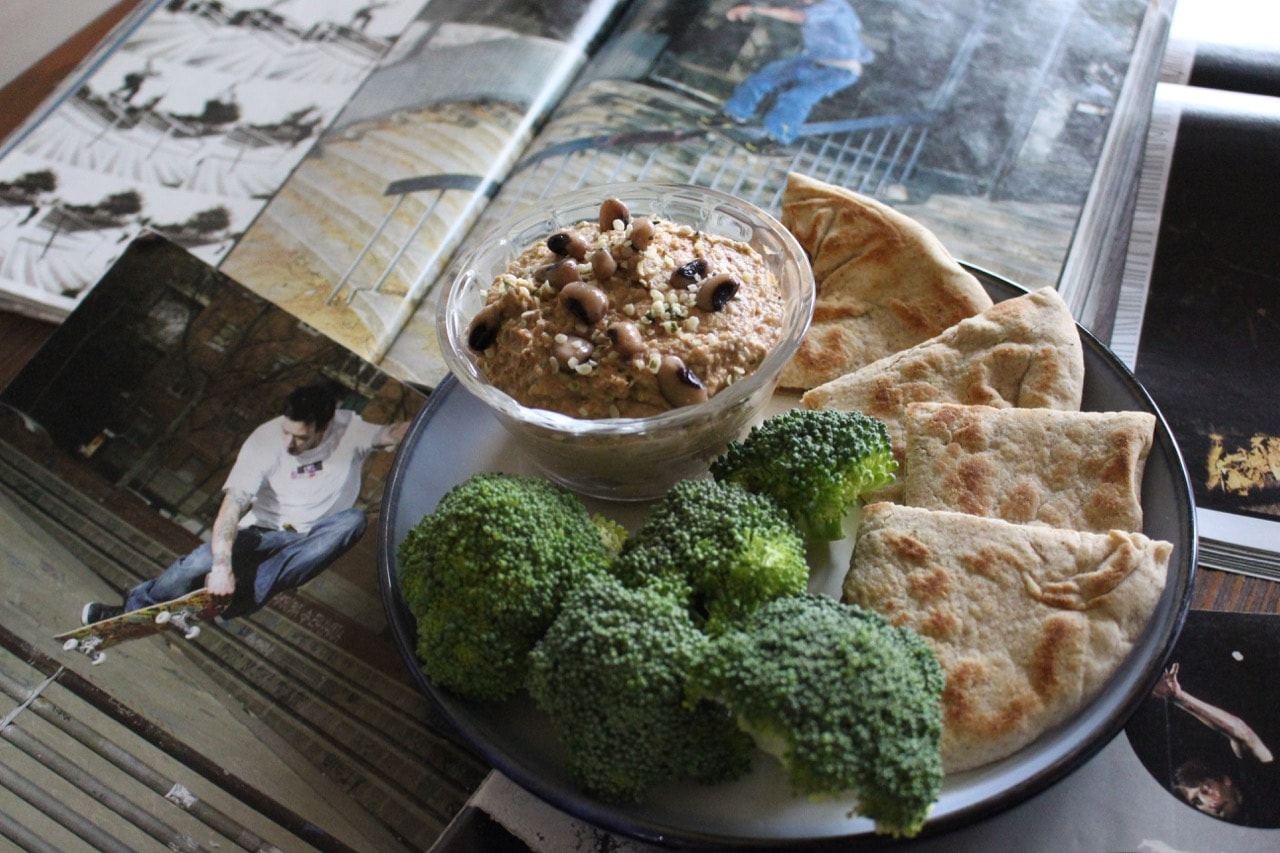 "Smooth as BA"
(Black Eyed Pea Hummus)
WORDS: Johnny Lozano
Well, it's that time of the year—time to rack my brain and come up with a list of New Year's skate resolutions. Will this be the year I finally land flip-in/flip-out tricks? Double-kinked rails? Mega Ramp? Possibly, probably not, and definitely not, respectively.
As I grow older (a fact I lament constantly to anyone who will listen), I find my New Year's resolutions shifting: I no longer want to do bigger, scarier tricks; I just want to look good while doing what I can. Style matters, and you don't necessarily need to feel the G's to have it.
Of course, the list of skaters that go big and go steezy is endless, but today's recipe focuses on the ever-stylish Brian Anderson. It takes a special finesse to huck a massive frame down a daunting flight of stairs and make it look like fucking ballet, but BA has been doing it for decades. Peep his skills all the way from Welcome to Hell to Chronicles Pt. III and it's clear that what he does might arguably take a back seat to how he does it. Cheers to one of the best to ever do it!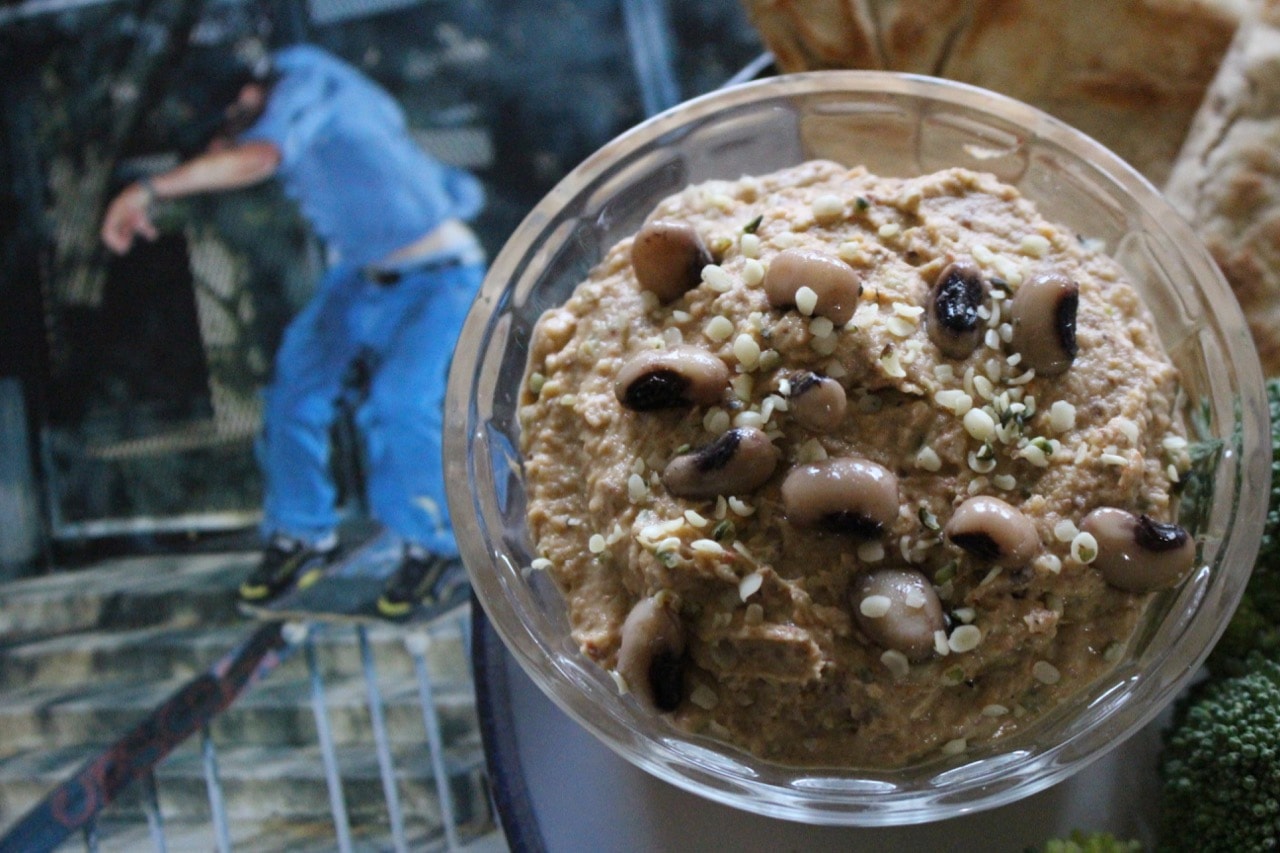 Also in the vein of New Year's dogma, some of you may be sitting on some extra black eyed peas at the moment, so we're gonna turn those bad boys into hummus. If you aren't in the know, black eyed peas are considered lucky to eat on the first of each new year; if you didn't get in on the luck, now is your chance to get lucky without a whole lot of work. Like BA, this hummus is smooth AF, but goes as big as you want it to. I served up some pita and veggies with mine, but this creamy, spicy concoction will taste amazing on just about anything—even Hubba Hideout. Best of all, it's easy to make—the only equipment you need is a blender or food processor.  
You might even say you don't need no education to make it…
INGREDIENTS:
1 can (15 oz) cooked black eyed peas (plus extra to sprinkle on top)

½ cup cooked chickpeas

3 tbsp. tahini

2 tbsp. olive oil

2 cloves garlic (minced)

1 jalapeno (diced)

juice of 1 lemon

1 ½ tsp. cumin

1 tsp. chili powder

½ tsp. chipotle powder

¼ tsp. salt

hemp seeds (optional topping)
DIRECTIONS:
Don't overthink this one. Toss all that goodness into a blender or food processor and process it until it's as smooth as BA's skating. If you're using a blender, pulse it so that you don't completely liquefy it. If you want it even smoother, feel free to add more oil or tahini.

Grab something to dip or spread with and get lucky for the new year.
Happy Shredding,
Johnny  
For more recipes, check out www.saladgrindsandbeanplants.com or find us on Instagram at @salad_grinds_and_bean_plants.