OUT NOW: STUSSY X LANCE MOUNTAIN'S LEOPARD PRINT DECKS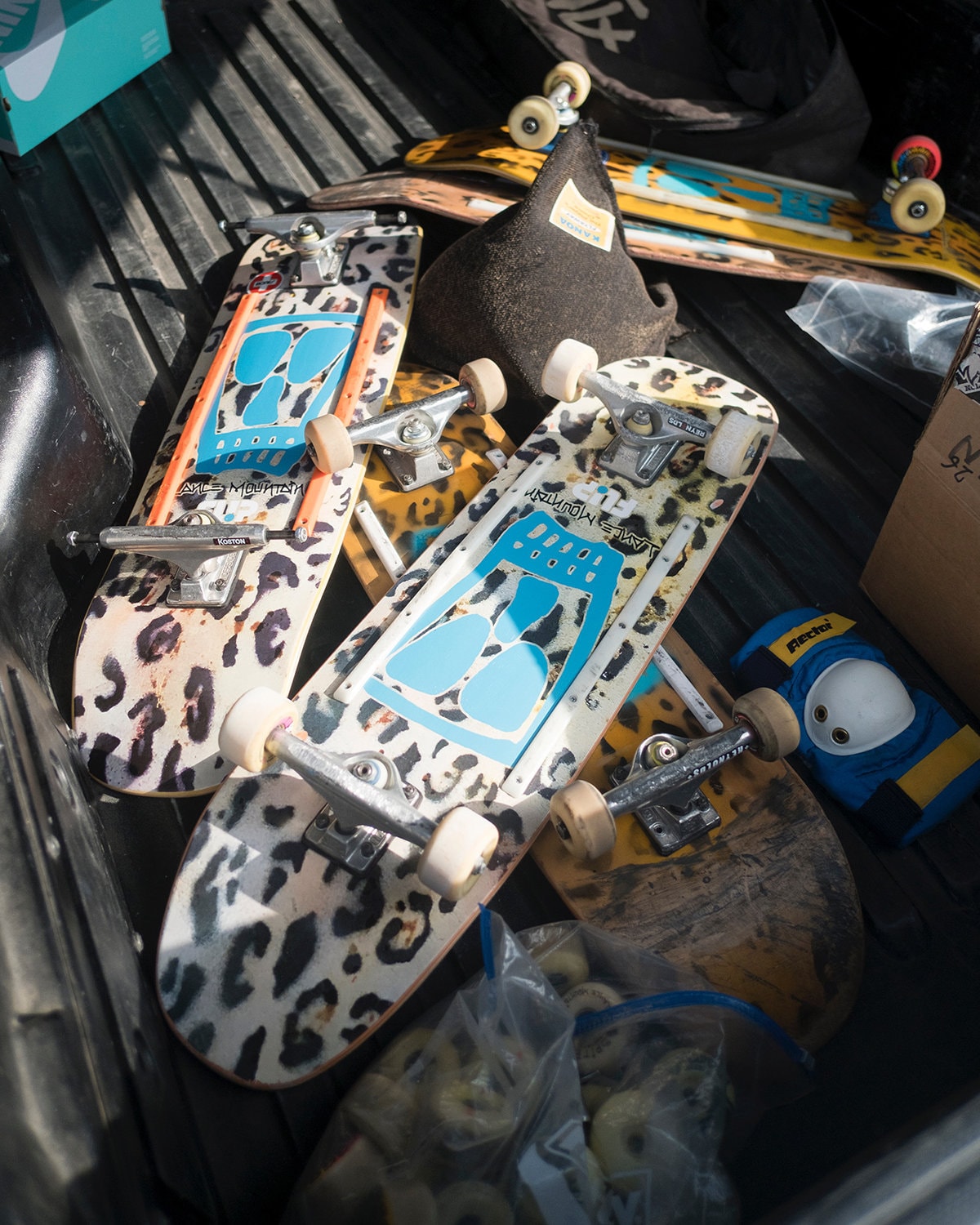 Three weeks ago, Nike SB announced their collaboration with Stussy featuring mutual team rider (and legend par excellence) Lance Mountain. The video, and the limited edition Blazer that went with it, was everything you would have hoped for from this larger than life pro (one of Mountain's many memorable clips was a beefy kickflip over the hip at a well-known, crusty LA spot.
The latest item in the Lance Mountain/Stussy is this leopard print deck made by Flip. This 9.0 shaped "Vato" board is extremely limited: only 50 were made. You can buy the board ($70) at the Stussy site, but chances are they're sold out by the time you read this.