SWAY Energy and The Berrics Partner to Launch Inclusive Community-Focused Competition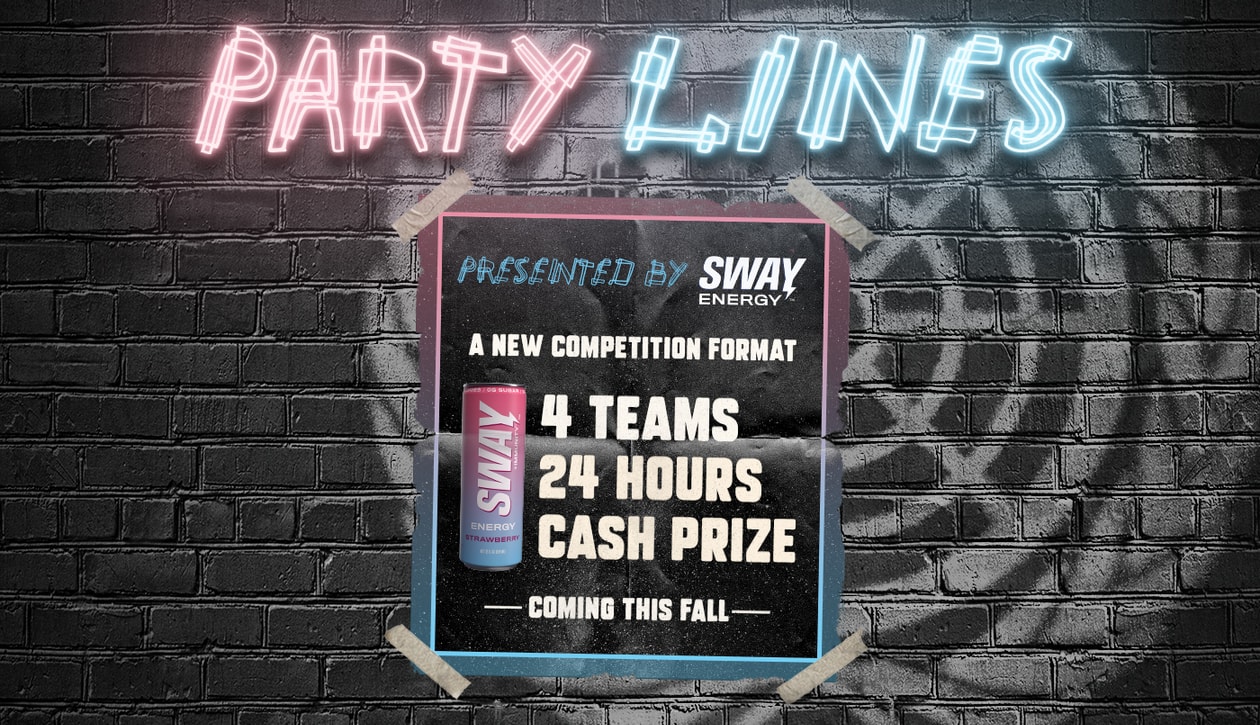 SWAY Energy Drink and The Berrics have expanded their partnership to launch a one-of-a-kind community-focused skateboarding event where skateboarders of all backgrounds can present their professional skills while promoting the community, inclusivity, and teamwork.
The event, titled "Party Lines", will feature some of the biggest stars in skateboard industry, where up to five selected teams will land their best tricks in The Berrics 35,000-square-foot facility, in an effort to be crowned the first ever Party Lines Champions. To do this, the teams must work together in what is known as a "Party Line" to present the best and most technical moves back-to-back. Each team will be judged on creativity and style in pursuit of a cash prize.
"As a former professional skateboarder, I am honored to be part of a partnership that is able to also highlight women in male dominated sports and advance their position in the profession," said Donovan Dresti, VP of Marketing for Elegance Brands "We want to empower women to ambitiously follow their passions and find excellence in any athletic pursuit."
Skateboarding continues to grow in popularity for both men and women alike and has since landed a primetime spot in the 2021 Olympics. As a beverage that provides the athletic community with an energy outlet, it also supports the opportunity to express creativity, individuality, sportsmanship, and inclusion. 
"We are honored to support the skateboarding community and provide them with the fuel they need to excel to new levels of athleticism," said Elegance Brands CEO Raj Beri. 
"The idea to create event focused on individuality & community was a breath of fresh air in our industry. In a contest environment that has been solely focused on a scoreboard with immense amounts of pressure, creating a kind of contest where athletes could showcase the heart of the sport was really exciting," said The Berrics Head of Brand Partnerships Benjamin Edwards.
"The idea that this is not a specific "men's" or "women's" contest speaks volumes and is a great representation of skateboarding at its core."
Stay tuned for more details about Party Lines, coming soon!