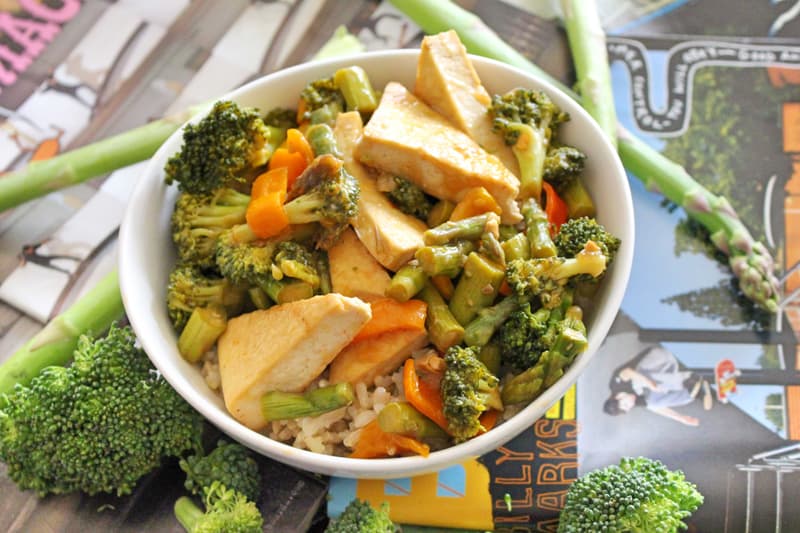 1 of 4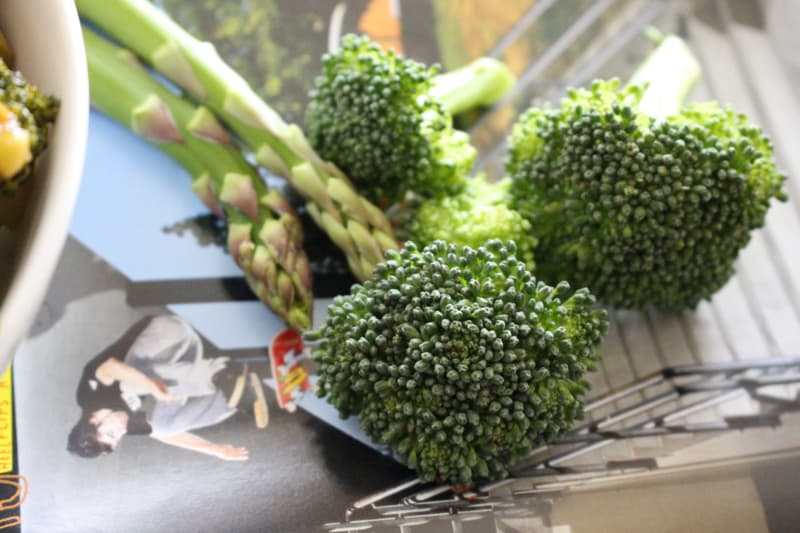 2 of 4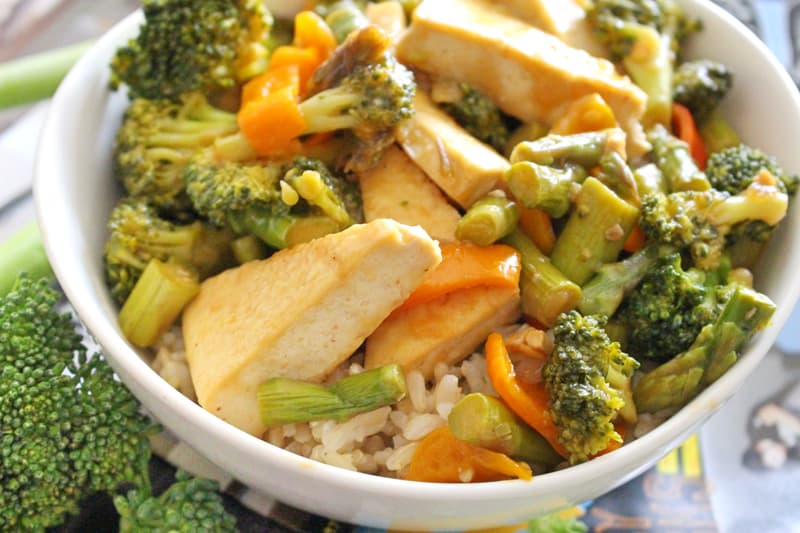 3 of 4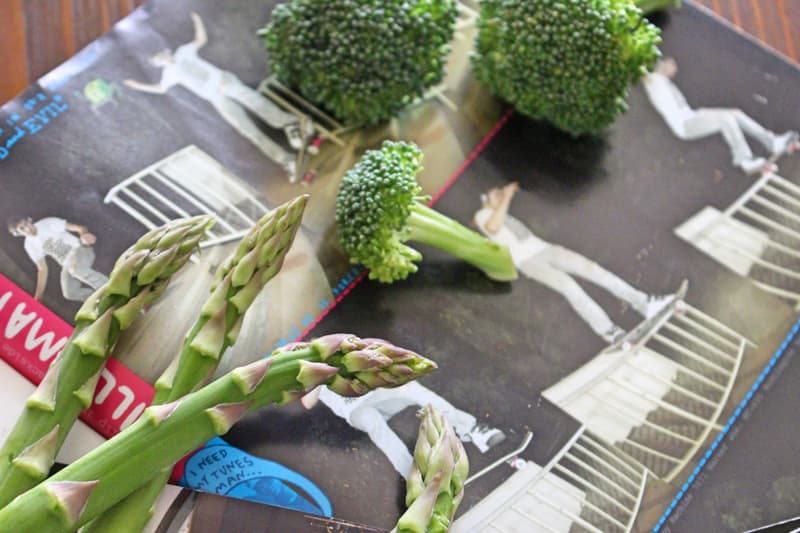 4 of 4
THE B ROLL STIR FRY: SALAD GRINDS & BEAN PLANTS #68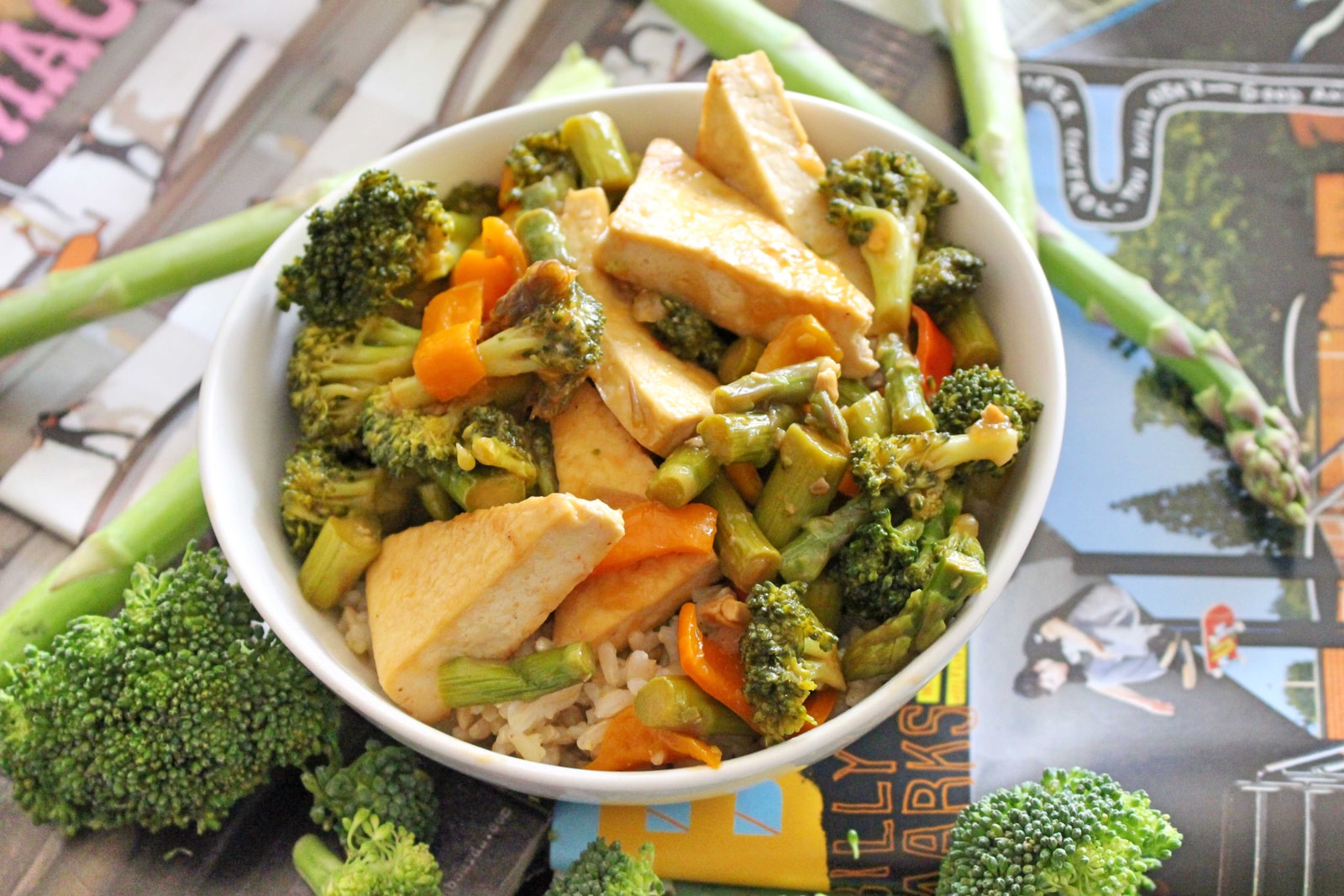 The B-Roll Stir Fry
(Broccoli, Asparagus, and Tofu Stir Fry)
WORDS: Johnny Lozano
Every week I seem to find a new connection between cooking and skating. This week I examine the so-called clean-out-the-fridge recipes and the recent glorification of B-roll parts. The latter first: unless you've been living under a rock the last few years, you've seen a rise in the popularity of B-roll parts (i.e., video parts that come on the heels of a successful video part containing all the trials and tribulations of each trick that made the final cut, as well as a plethora of tricks that didn't). Sometimes you get a complete re-edit; sometimes you just get a behind the scenes look at consistency (like seeing how many times PJ Ladd landed the half-Cab nose nollie heel out for his Run 'n Gun).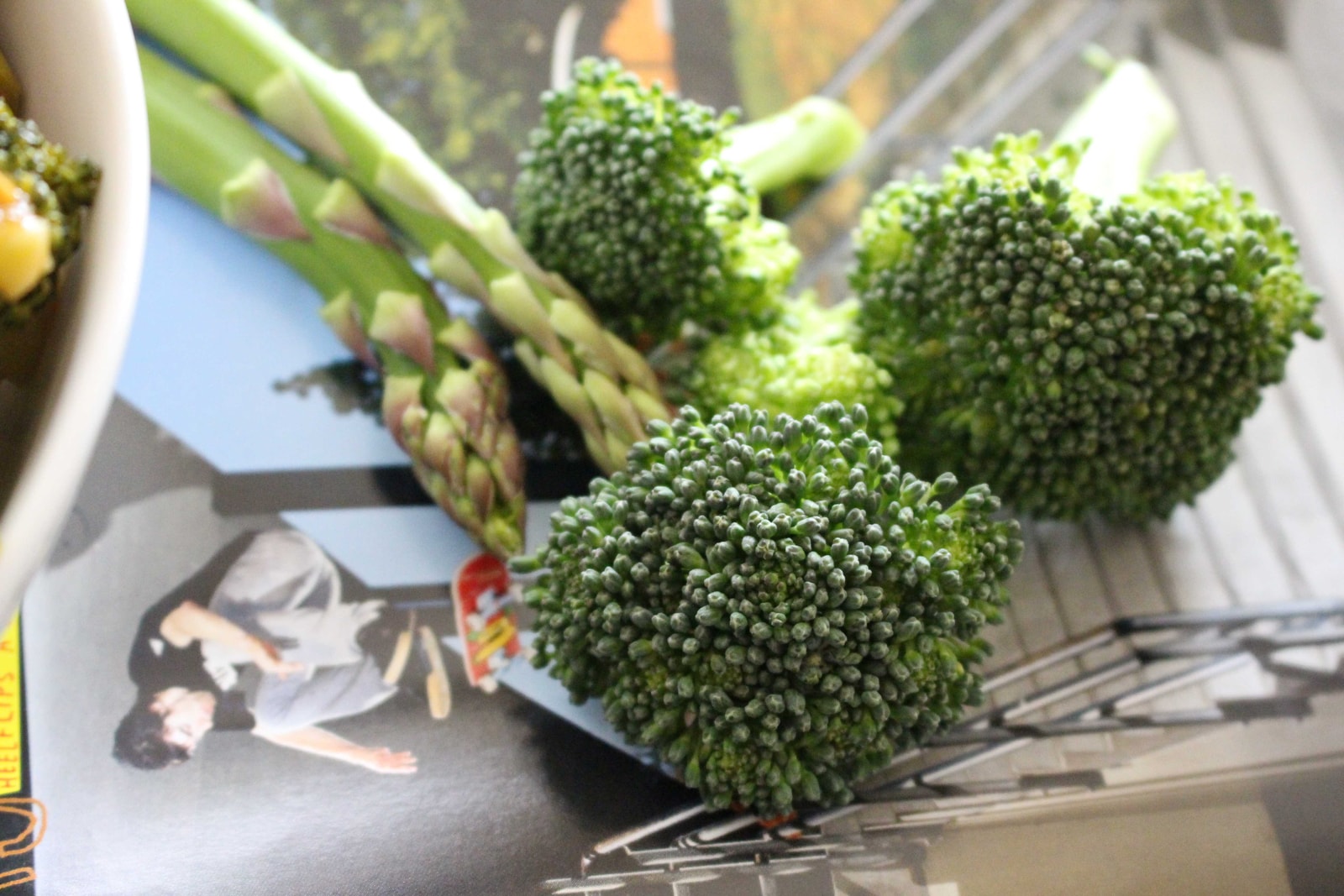 As it turns out, cooking is not too different.  For every ingredient that ends up in a recipe, one gets left in the fridge. Sometimes the nearly forgotten ingredients emerge later, like MJ's sponsor me tape, but with mold; sometimes they're gone forever. Today's recipe was born out of an effort to use all the items I bought without thinking before they go bad; while it had the potential to be a hodgepodge of flavors that didn't blend, it actually ended up meshing really well. While you've probably had broccoli and peppers in stir fry (indeed, you'll notice some similarities to my previous recipe Stir Frying to Live), asparagus is a little less common. Maybe it's because it's commonly thought of as a side dish? Maybe it's because of the way it makes pee smell? (I briefly considered calling this the Piss Drunx stir fry.)  Either way, when you add it to broccoli, sweet peppers, tofu, and a marinade that straddles the line between sweet and tangy, you get a stir fry that goes beyond the mere reaches of a B-roll part.
Now, you may be saying to yourself, "well that's all well and good, but why am I looking at photos of Billy Marks under the stir fry?" The answer is two-fold: 1) it's nigh impossible to find a photo that captures the idea of leftover footage; and 2) I consider him to be the king of leftover footage, due to the fact that he had TWO extra parts in the Good and Evil DVD (and each one of them could have been a contender for curtains).  So there you go—consider this the Billy Marks of stir fry extras.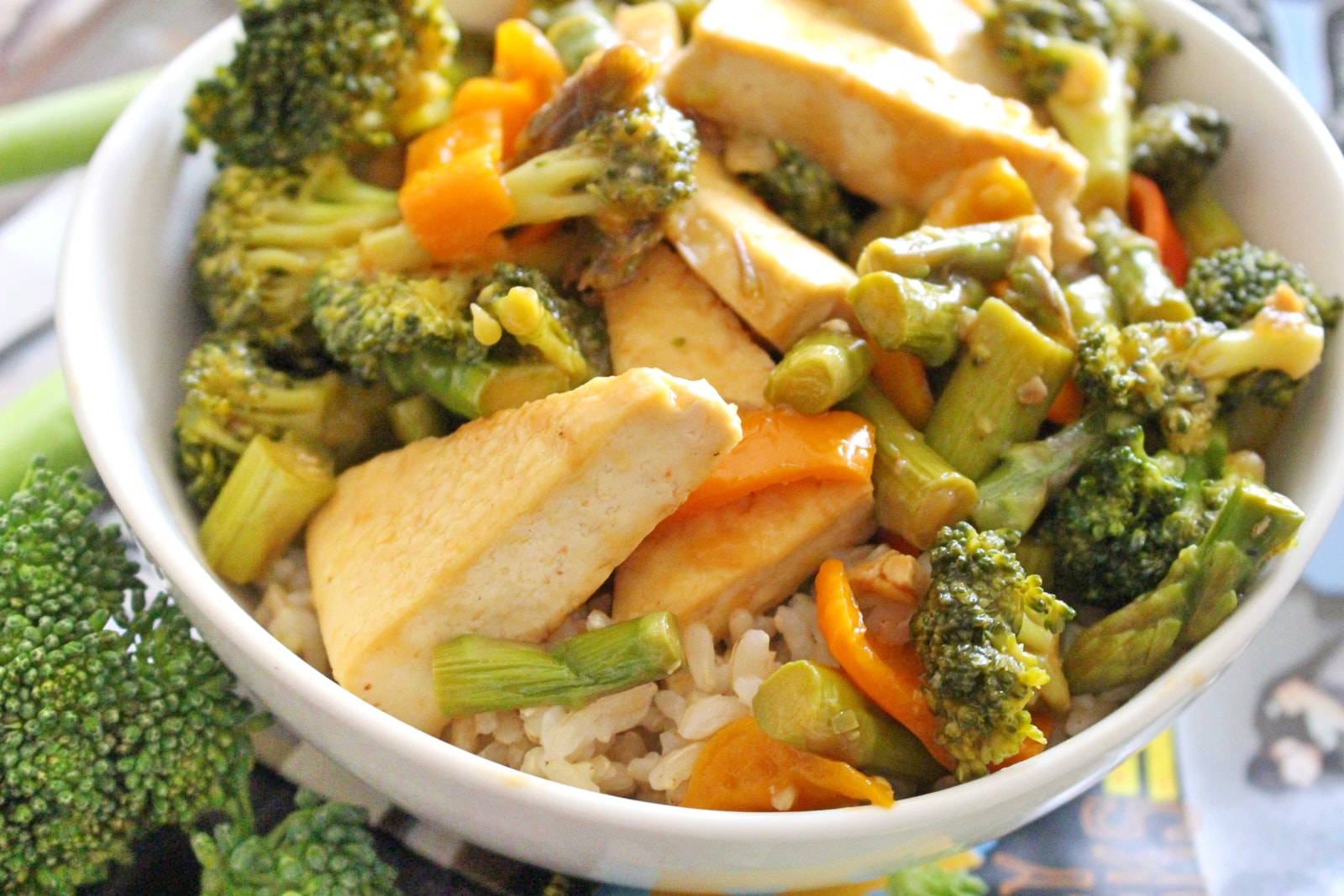 INGREDIENTS:
1 block extra firm tofu (pressed and dried)

2 cups broccoli (chopped into florets)

1-2 cups asparagus (chopped)

4-5 sweet mini bell peppers

4 tbsp. soy sauce

1 tbsp. rice vinegar

1 tbsp. brown sugar

½ tbsp. garlic (minced)

1 tsp. ground ginger

Squeeze of ½ lemon

1 tsp. chili paste

1 tbsp. olive oil or grapeseed oil (for frying)

Choice of rice (optional)

Corn starch (optional, for thickening)
DIRECTIONS:
This stir fry uses dry-fried tofu. Sounds confusing; couldn't be easier. Start by pressing the tofu and then slicing it into ¼" thick wedges.  Heat up your frying pan (without oil) and place the tofu on it, pressing down with a spatula until it hisses. Cook it for 4-5 minutes on each side until there's a slight browning and crisping, then set aside for later.

Make your marinade. In a small bowl, mix the soy sauce, rice vinegar, brown sugar, garlic, ground ginger, lemon juice, and chili paste and mix it up. Set that aside like some footage you intend to revisit.

Warm up the oil on medium in the skillet you used to fry up the tofu and toss in the broccoli, asparagus, and sweet peppers. Fry them for a few minutes or until the green on the broccoli and asparagus starts to deepen. Once they're softening up, toss in the marinade and fry for another couple of minutes. Lastly, add in the tofu and stir around for another couple of minutes. If you want to thicken the marinade up, add in a teaspoon or two of cornstarch.

Let it cool, add it on top of your choice of rice and then dig in!
Happy Shredding,
Johnny  
For more recipes, check out www.saladgrindsandbeanplants.com or find us on Instagram at @salad_grinds_and_bean_plants.