The Berrics' Holiday Highlights Shopping Guide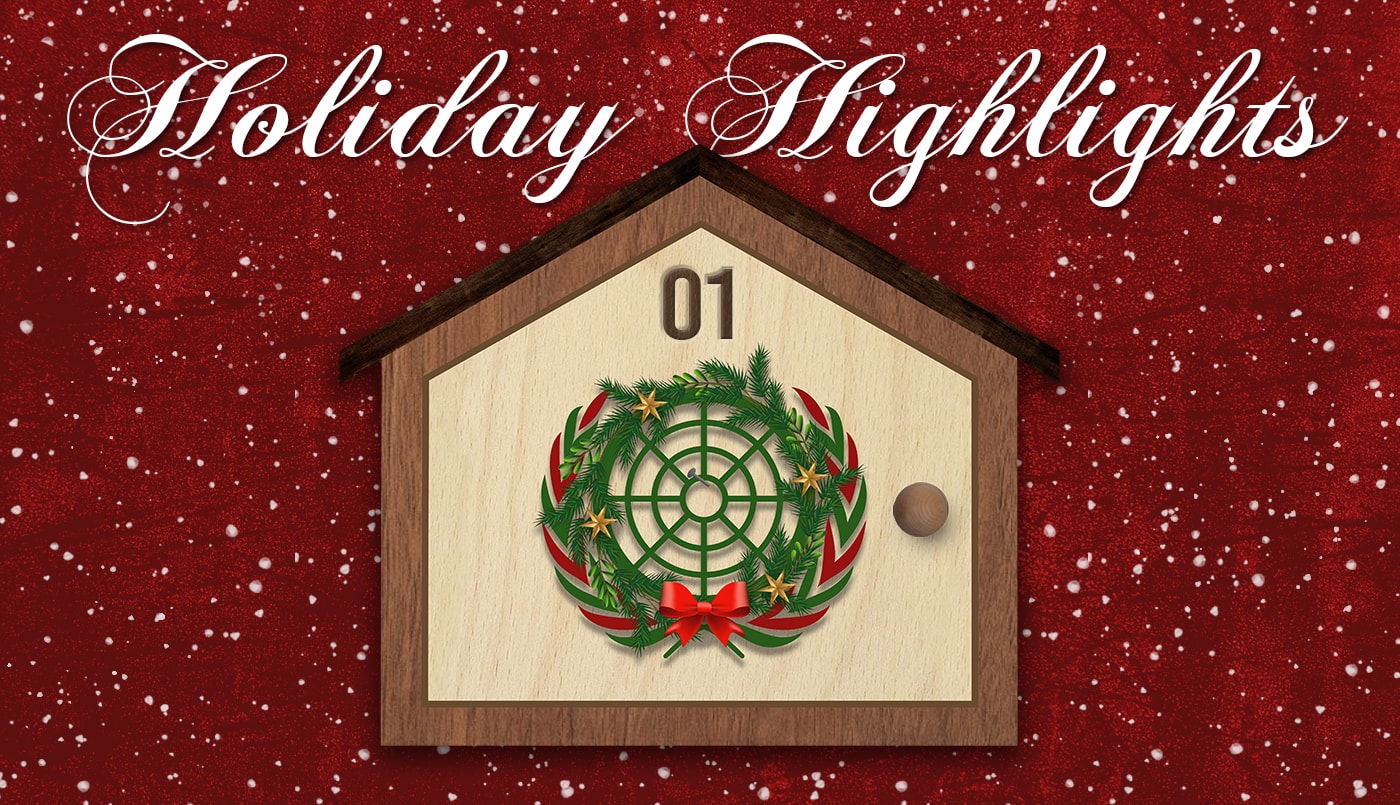 There are only 12 days until Christmas and this year The Berrics is highlighting some of our favorite products of the season! All week we'll be sharing two releases every day that are stuffing our stockings this holiday season. To kick things off we're highlighting an OG shoe company and two influential nonprofits that are empowering and building the global skate community of tomorrow.
1. Vans x Skateistan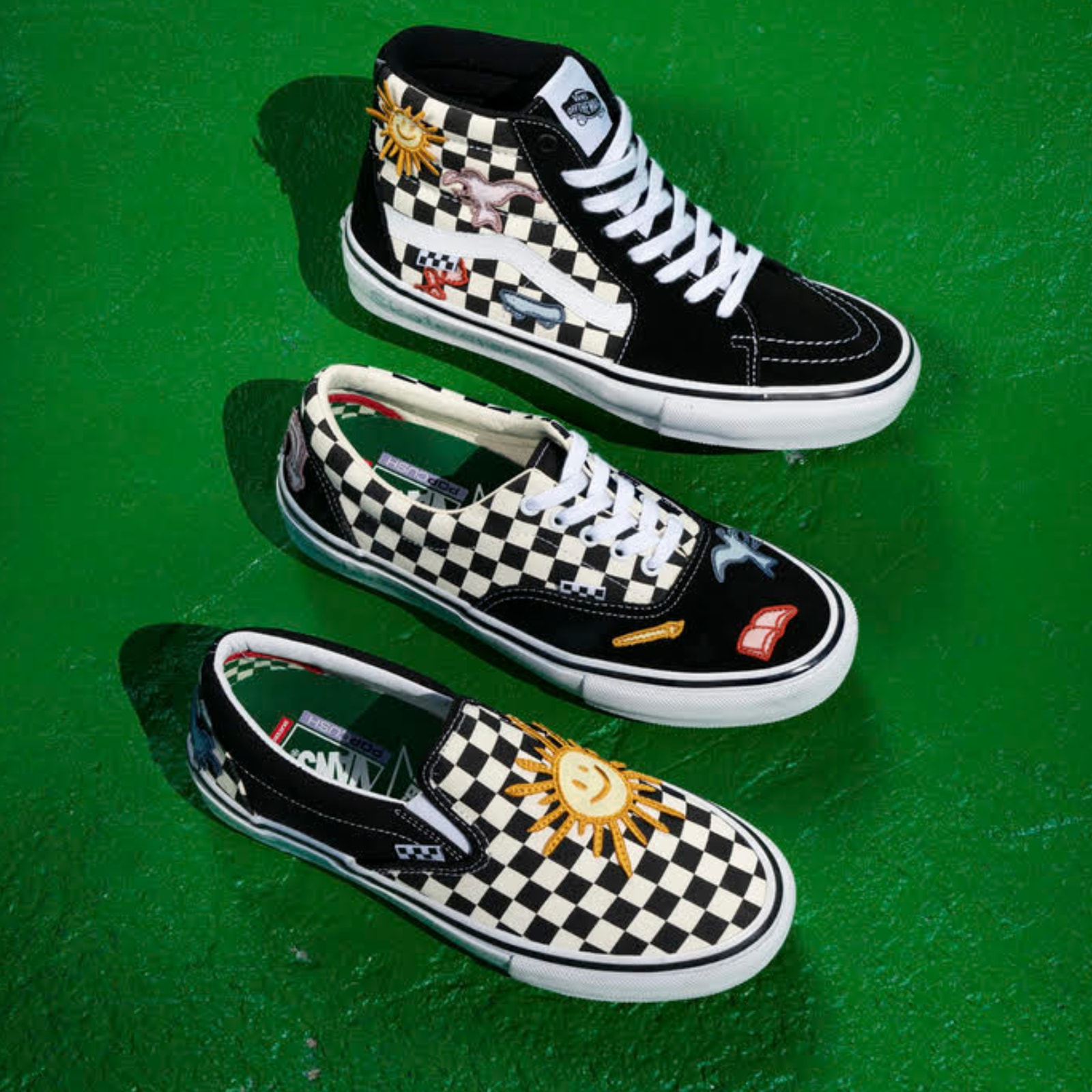 Vans, the global leader in skateboarding for more than 50 years, recently teamed up with the award-winning nonprofit organization Skateistan for a new mission-driven collection of footwear and apparel highlighting community unity, self-expression, and creativity. Founded in Afghanistan to empower youth through skateboarding and education, the nonprofit has been elevated to the global stage with skateboarding and educational projects across Cambodia, South Africa, Jordan, Bolivia, and Kenya. The spirit of community collaboration comes to life across Vans x Skateistan's collection, with Vans to donate $200,000 to support the development of skateboarding.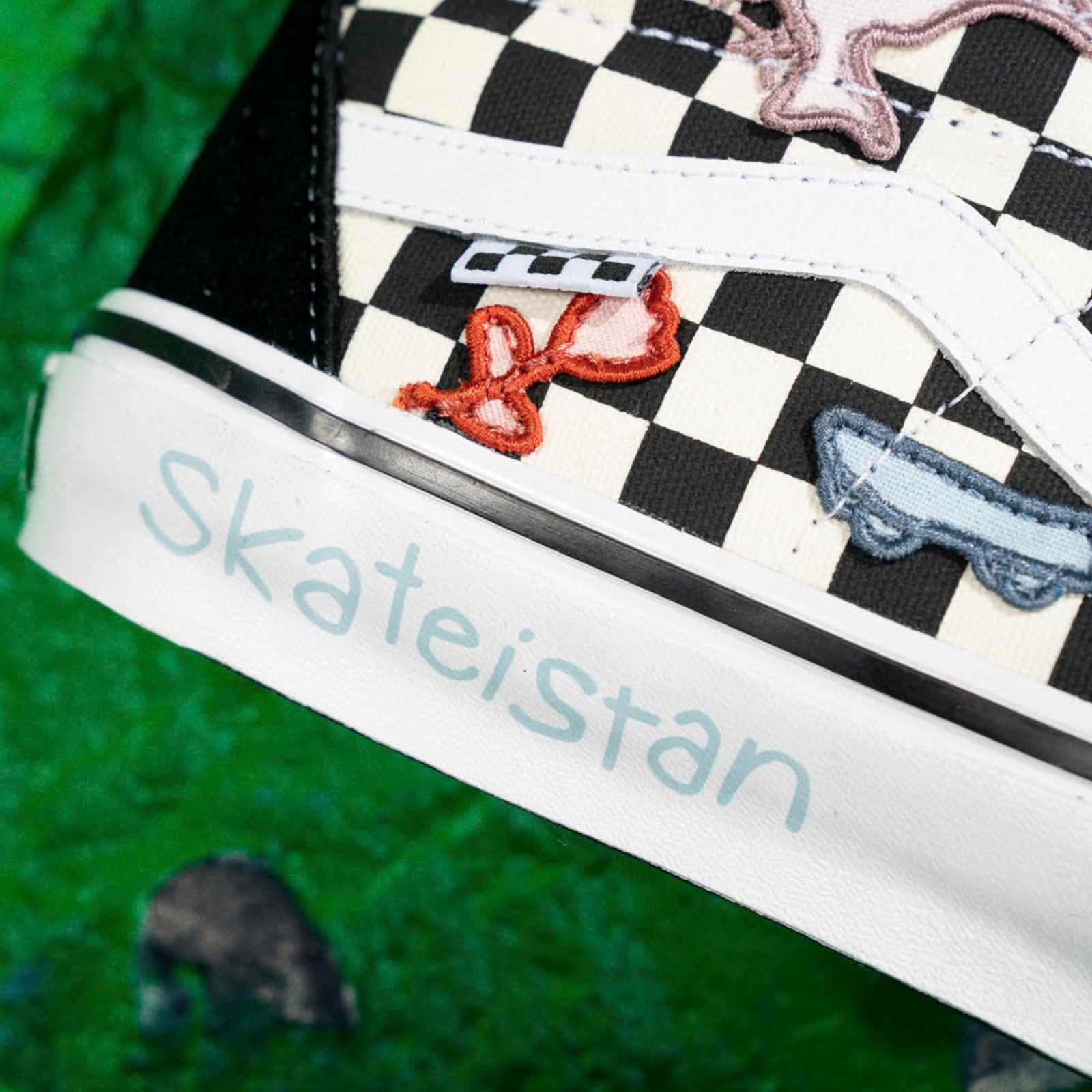 With a shared belief that skateboarders can make the world a better place through the power of skateboarding, Skateistan and Vans drew inspiration from the organization's skate school students to create an original and truly uplifting take on the Skate Sk8-Hi, Skate Era, Skate Slip-On, and a head-to-toe apparel collection for men, women, and kids. Check out the collection here!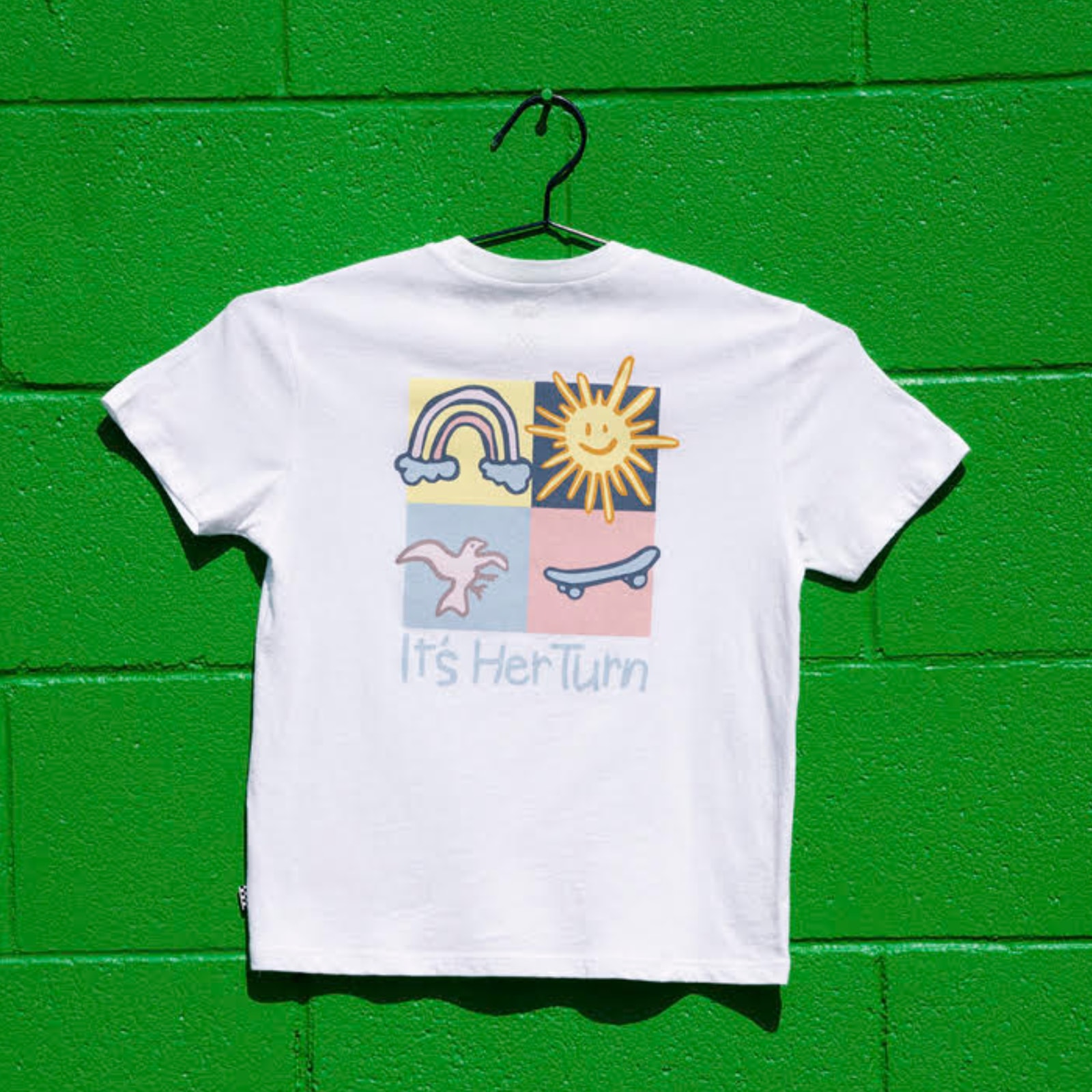 2. Skate Angels
Our second Holiday Highlight is an incredible way to give back to our community. The Skateboard Angel Program gives the gift of skateboarding by donating skateboards to deserving Arizona youth. Brought to us by Cowtown S.K.A.T.E., the nonprofit organization serving skateboarding and community has set a goal to donate more than 500 skateboards!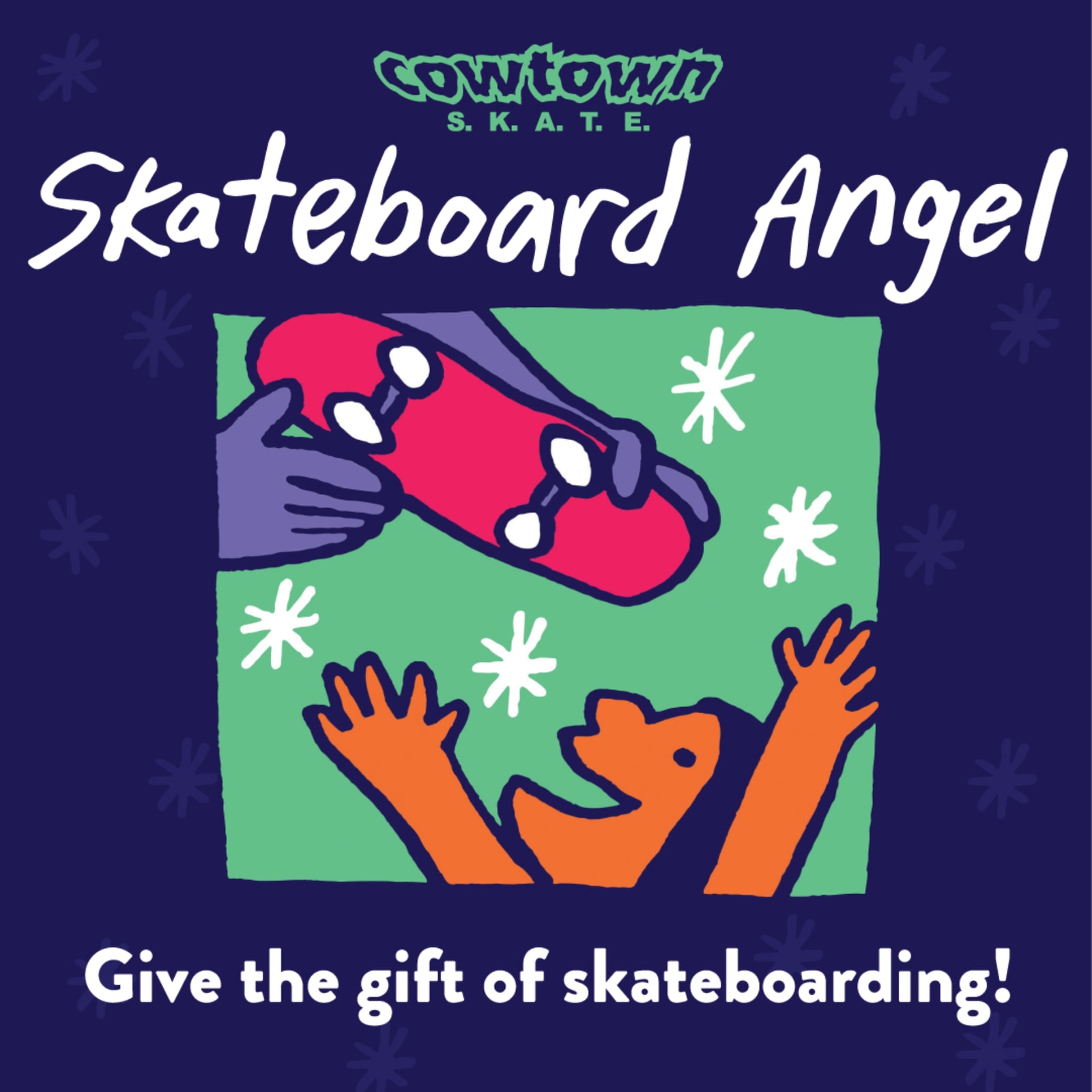 And anyone can become a Skateboard Angel: To give the gift of skateboarding, visit any of Cowtown Skateboards' four Valley locations or visit skateboardangel.com to donate a complete skateboard at the discounted price of $54.95 by December 31!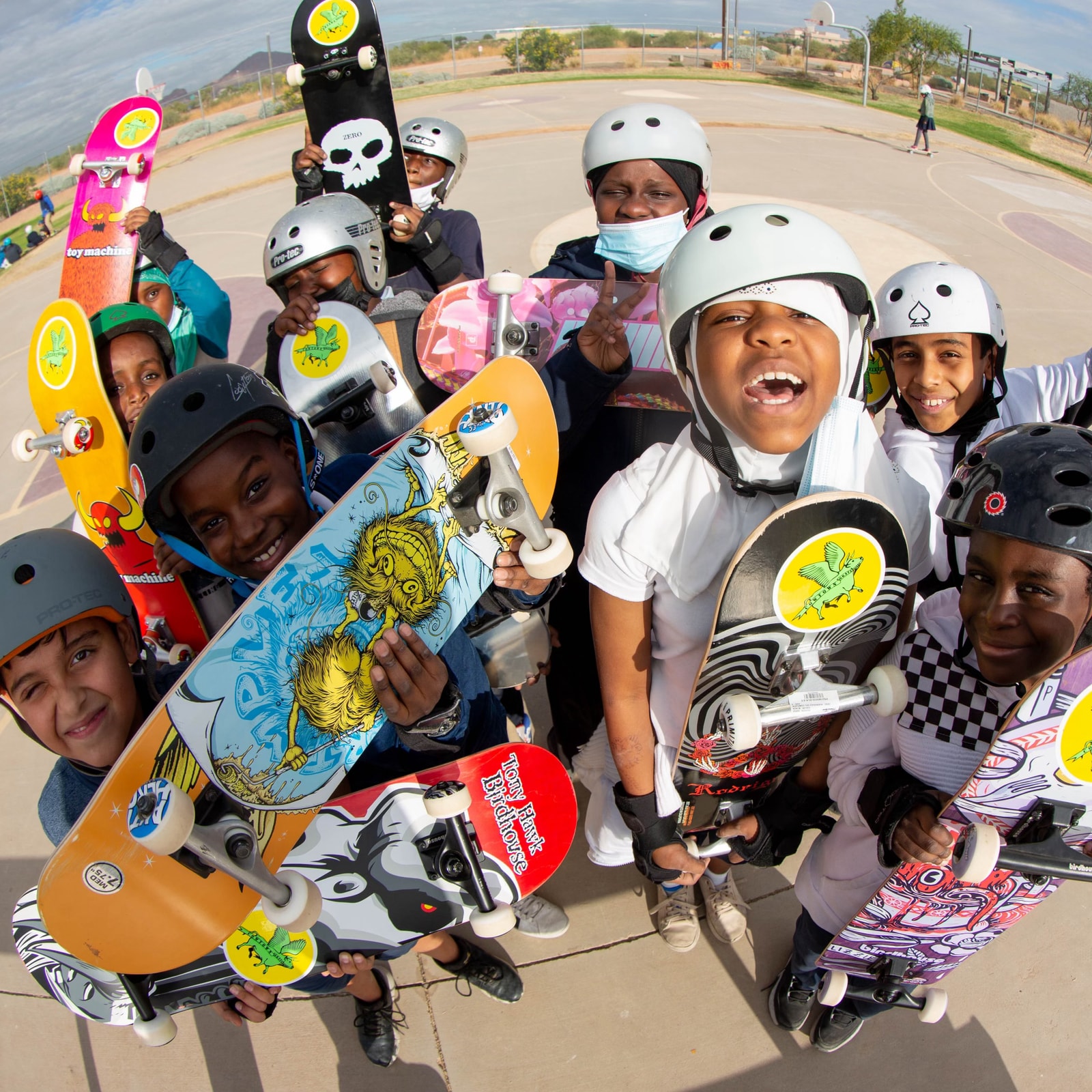 More than ever, kids need positive outlets for their social well-being and these skateboards will be donated to the beneficiaries of Cowtown's Skateboard Angel Program, including Skate After School, Mercy House, Aid to Adoption of Special Kids (AASK), Sunshine Acres, Arizona Helping Hands, Endure (Tohono O'odham Nation), Harvest Compassion Center, Jose's Closet, Maryvale YMCA, The Singletons, UMOM, Chicanos Por La Causa, ICAN, Seven Layer Army (Gila River Indian Community), San Carlos Apache Reservation, Intelli-Schools, one•n•ten and The White Mountain Apache Tribe. Just think: You could be responsible giving someone their first board, starting them off on a lifetime of good vibes and fun.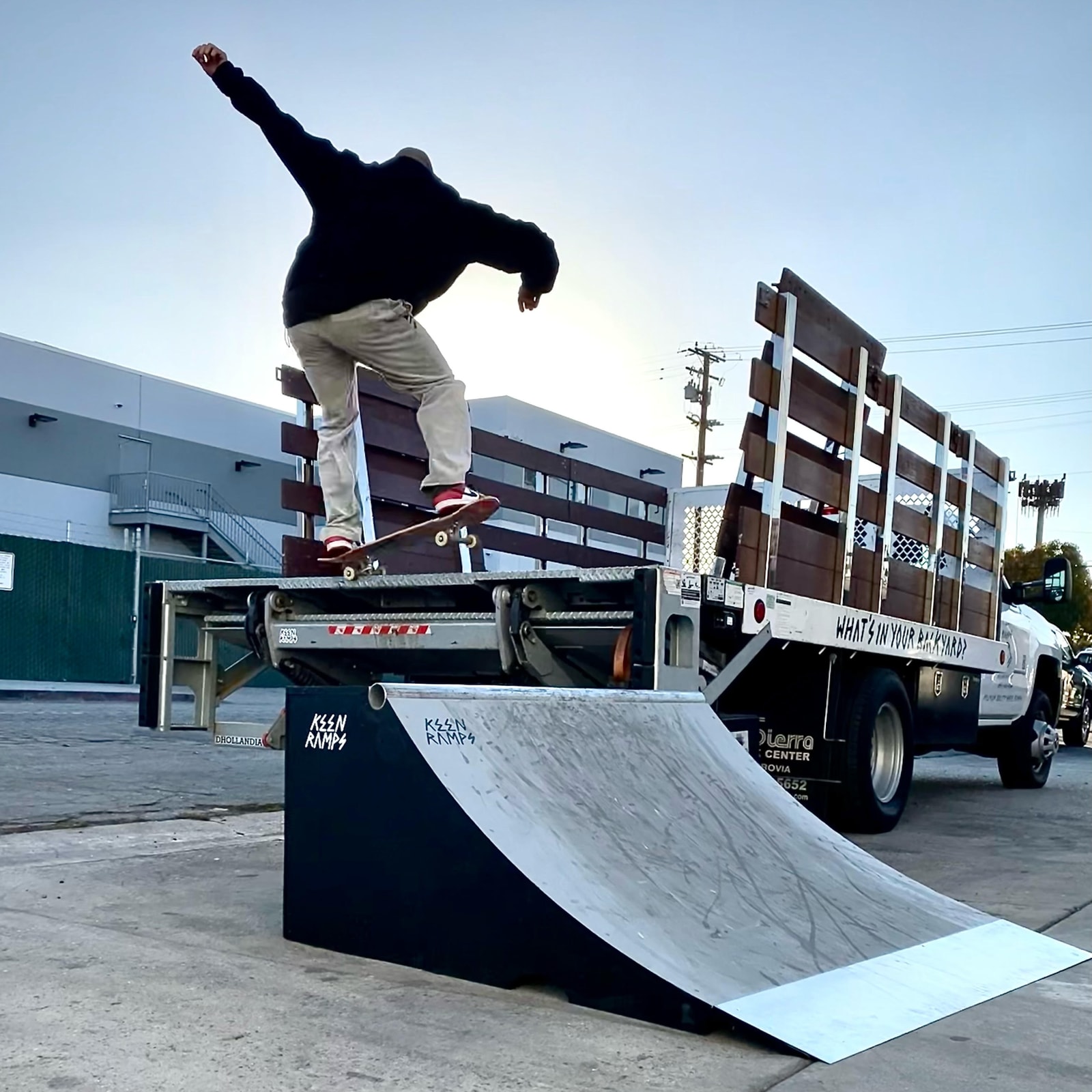 3. Keen Ramps
Keen Ramps' 2'x4' quarterpipe is handmade in the United States, with a precision cut radius (done by CNC machine), and built to last for all skill levels. And it's mobile—perfect for at-home or at-the-spot sessions. Check out all of Keen Ramps products, from ramps to rails, here… and then watch TJ Rogers's golden Battle Commander for a look at some of the other obstacles in the brand's repertoire.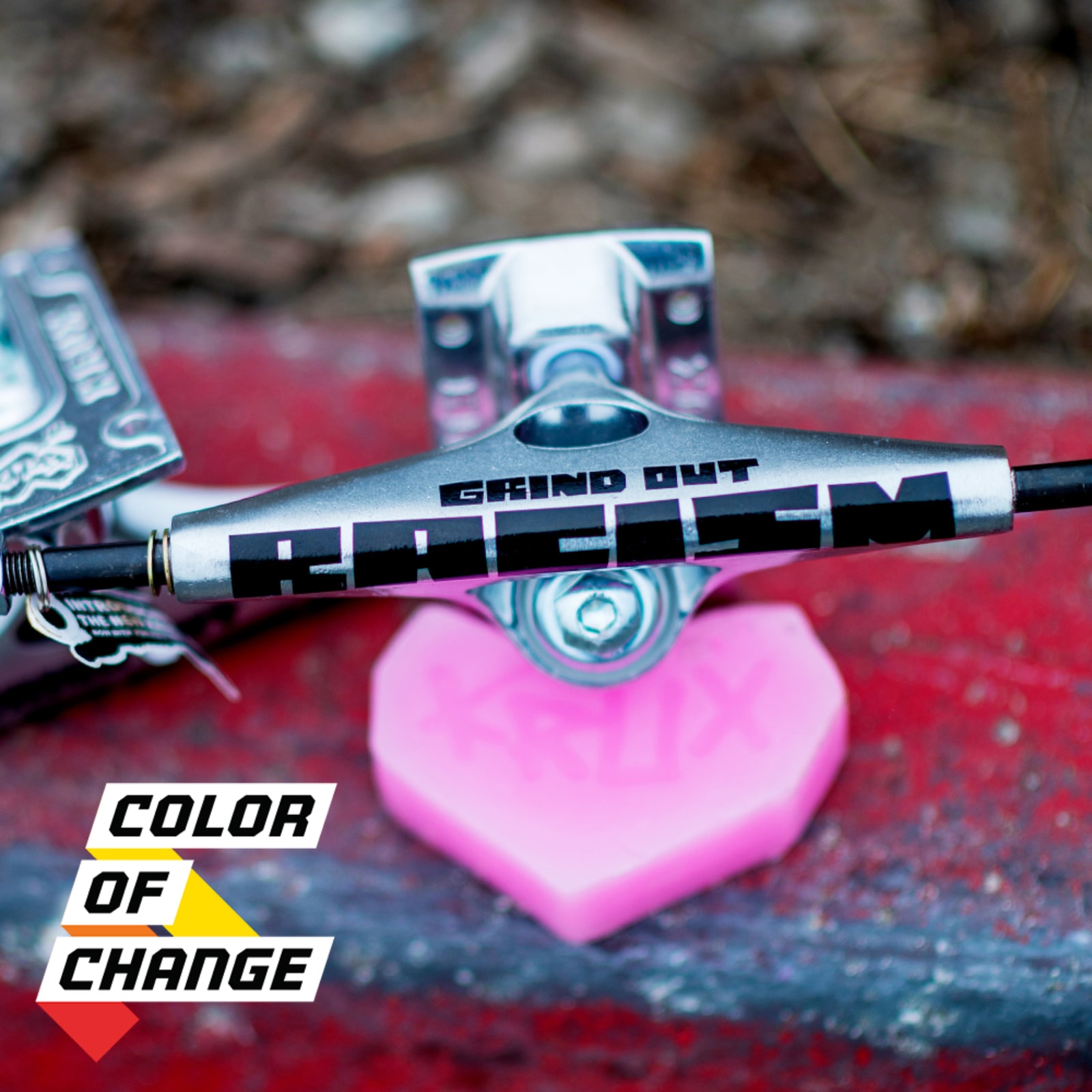 4. Krux Trucks:
Next up on our Holiday Highlight advent calendar is the 'Grind Out Racism' K5 DLK truck from Krux, with proceeds going directly to @colorofchange. Check them out and buy a set and support the movement committed to ending racism in this country through their efforts. Together, we can build the world we want to see, one grind at a time. Shop the 'Grind Out Racism' trucks at the Krux site.
5. Bose Headphones
Our next Holiday Highlight comes the minute you put them on. The soft, plush cushions seal you in, then you flip the switch and—whoosh—the world fades. Your music starts playing and it's love at first listen. That's the power of Bose's next-gen QuietComfort headphones, now with a best-in-class combination of noise canceling performance and premium comfort, plus proprietary acoustic technology for deep, clear audio. Bose QuietComfort 45 headphones are wireless headphones with a perfect balance of quiet, comfort, and sound you'll enjoy all day long. Shop Bose QuietComfort headphones here.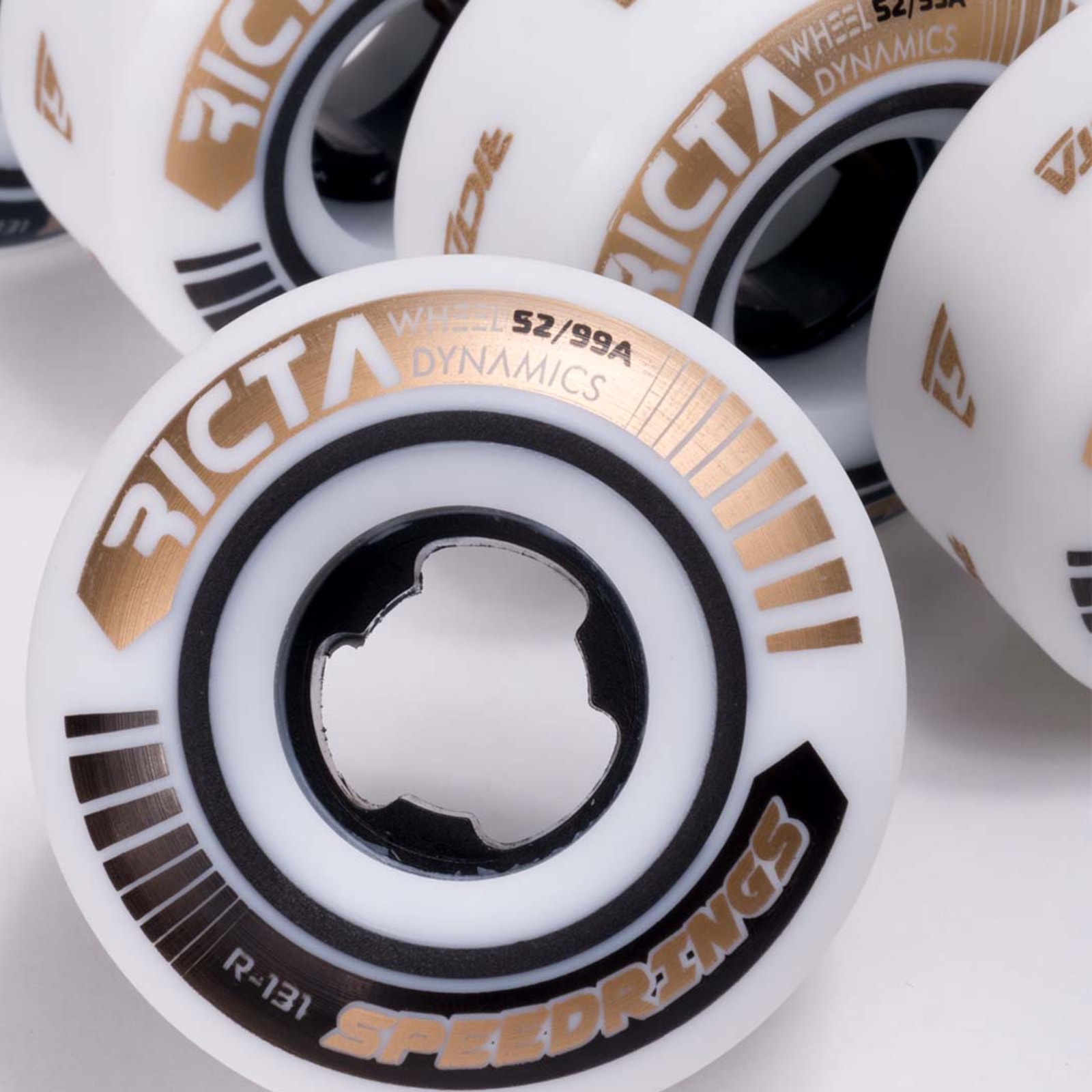 6. Ricta Wheels
Rolling in at #6 on our Holiday Highlights is Ricta's Speedrings. These wheels give you the feel of a traditional wheel with the speed and reduced rolling resistance of a cored wheel. The unique core design puts urethane around the bearing bore like a non-cored wheel and the inner core design helps maintain shape integrity when landing tricks for quick rollaway. Sizes range from 51mm-54mm. Shop Ricta's Speedrings line here.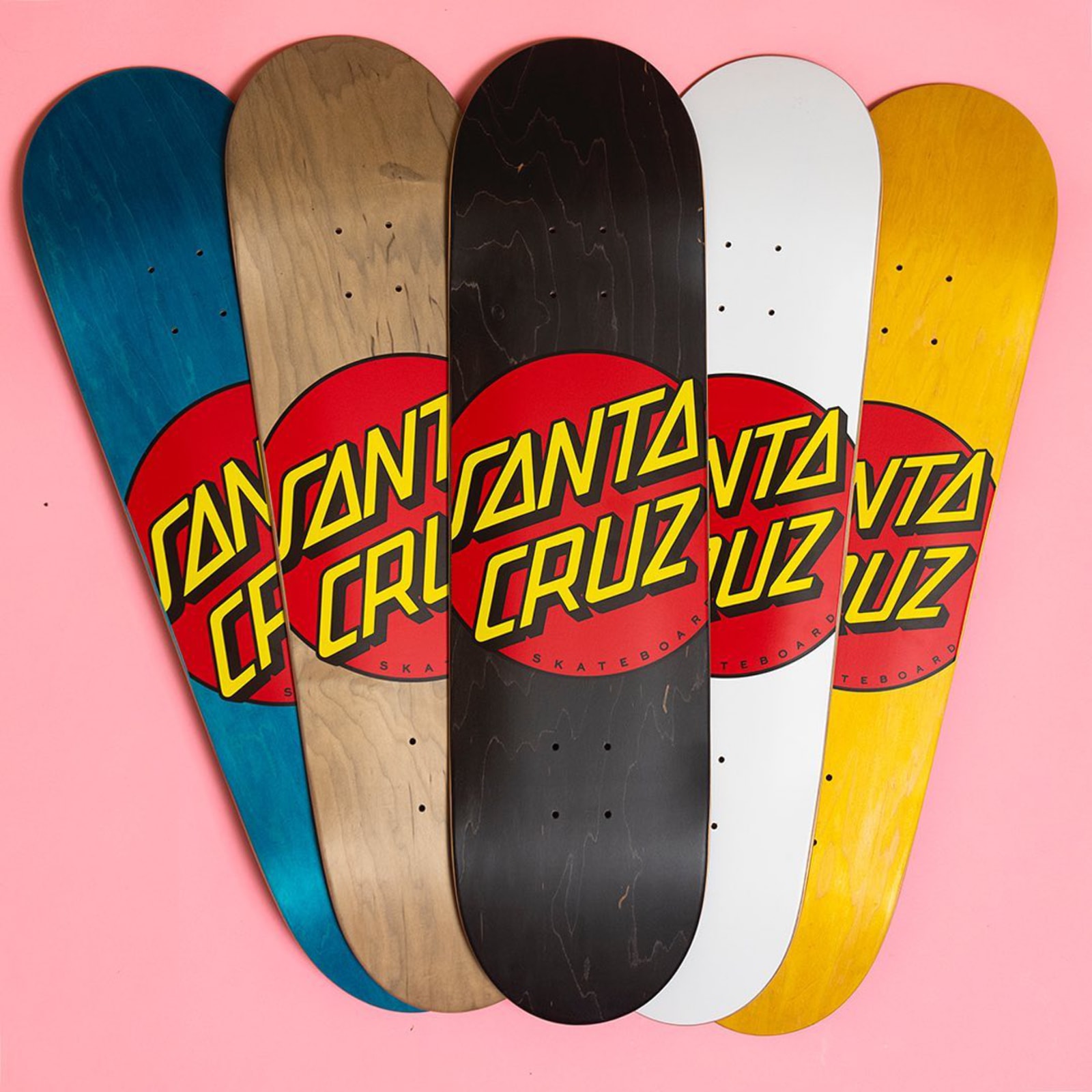 7. Santa Cruz
Our next Holiday Highlight is from the world's longest-running hardgoods company, Santa Cruz Skateboards. The brand's Santa Cruz Classic Dot Deck on new 3D concave features a medium-depth concave with lower, continuous nose and tail kick, plus concave in the nose and tail that combine to create pockets to lock in your feet. 7-ply North American Maple pressed individually using epoxy makes this a strong, responsive deck with long-lasting pop and consistent concave. Available in a variety of sizes— shop the Santa Cruz Classic Dot Deck here.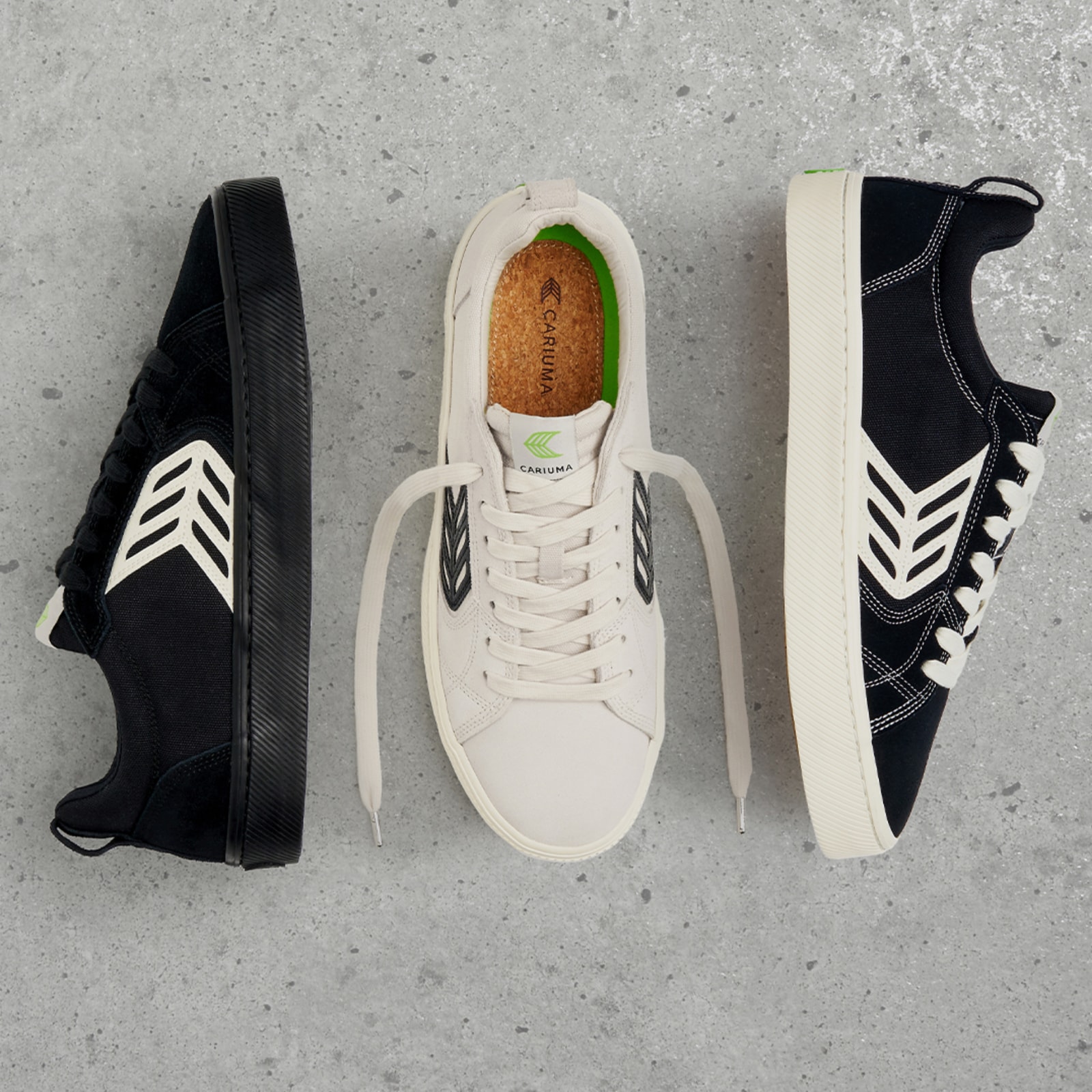 8. Cariuma
Cariuma's Catiba Pro is the brand's signature skate shoe, handmade with organic cotton and premium suede and a vulcanized natural rubber sole. Every pair has a cork, memory foam, and mamona oil insole to create that feeling of a pair of shoes that are already broken-in. Shop the Cariuma Catiba Pro here.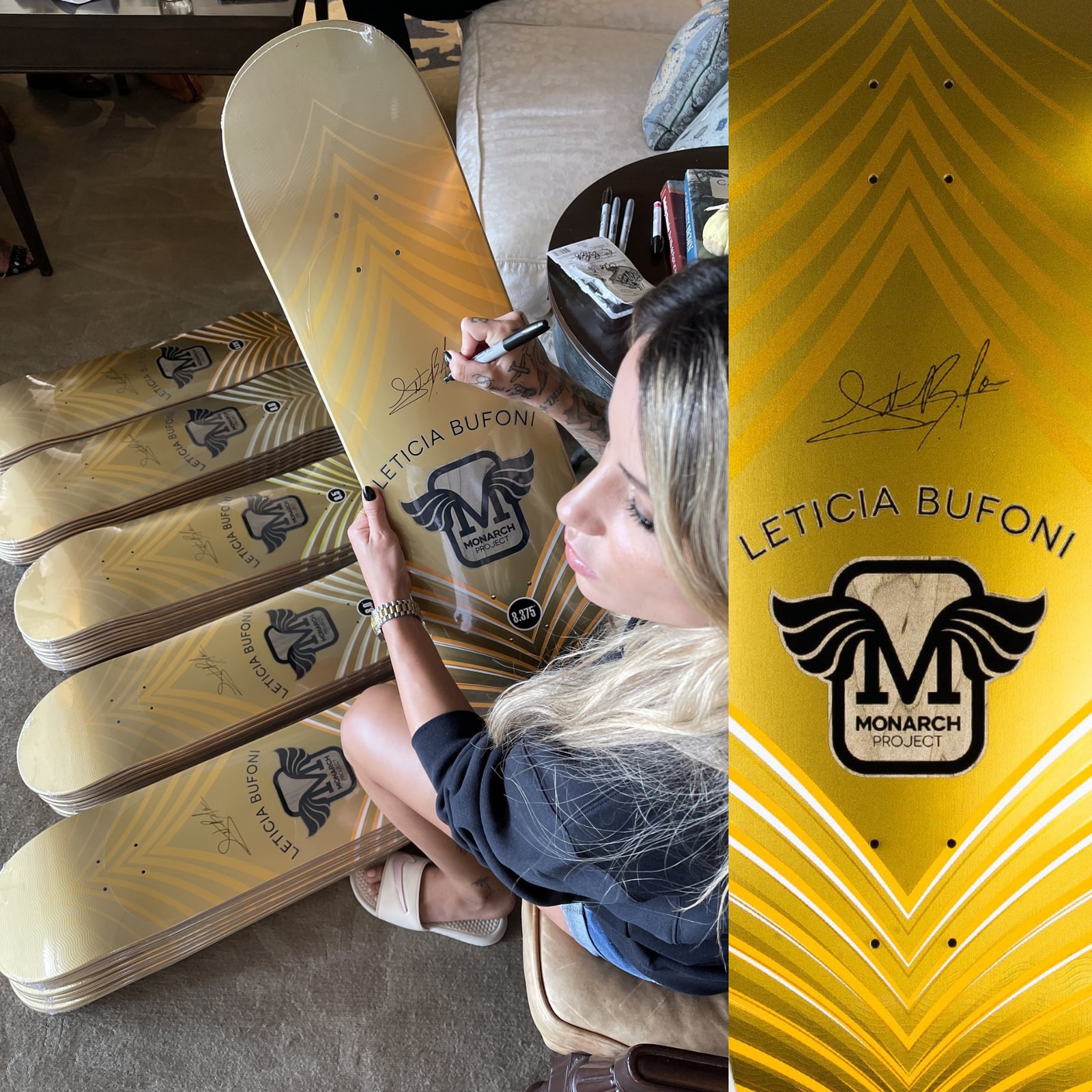 9. Autographed Decks In The Canteen
Did you know that The Berrics has elves working on the second floor packing and shipping orders every day? Autographed decks from some of your favorite brands can be found right here in The Berrics Canteen. We have a few signed boards from brands like DGK, Zero, Visit, and Monarch still in stock, but once they're gone they're gone. Shop our signed decks in The Canteen, and follow The Berrics Canteen on Instagram so you don't miss out on any limited drops!
10. Liquid Death
Number 10 on our list is more than a holiday highlight—it's a call to action against plastic pollution… Liquid Death's Cutie Polluties are limited edition plush collectibles where 50% of the profits from every Cutie sold will be donated to @5gyres to help kill plastic pollution. These Cuties are intended to be companions for decades and not be thrown out after one use like plastic bottles. Shop the limited edition Cuties Polluties line at CutiePolluties.com.
11. Diamond x Already Been Chewed
For the last day of Berrics Holiday Highlights we're recommending the limited-edition Diamond x Already Been Chewed collaboration, featuring 150 signed skateboards, tees, and hoodies, available in The Canteen. Designer Nicky Diamond, Already Been Chewed's Barton Damer, and Steve Berra and Kareem Campbell came together for this collab—shop Diamond x Already Been Chewed in The Canteen here.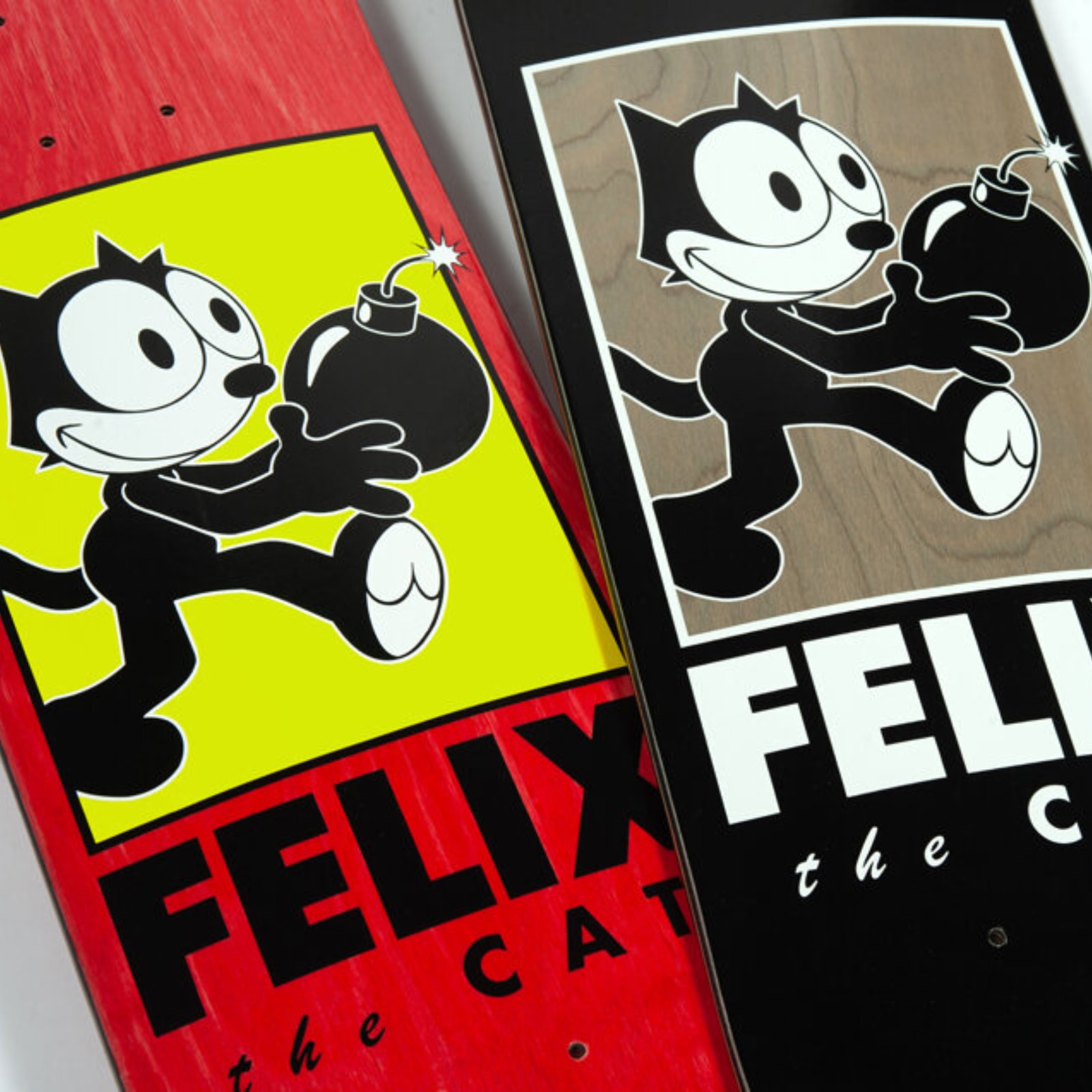 12. Darkstar
Darkstar teamed up with Felix the Cat this holiday season. A lot of new and exciting things coming from this brand as we roll into 2022. Shop Darkstar's Felix The Cat collection—including a longboard, a cruiser, and several popsicle shapes—here.
Have a merry Christmas!