The Heart Supply Builds Skaters Paradise On The Shores Of Mexico
After more than a year since saying goodbye to Element, its founders Johnny and Kori Schillereff established a 'giveback brand' The Heart Supply. They have announced building The Heart Supply skatepark in the Town of Xala. Coined as 'Xala with Heart', Xala is an eco-friendly destination on the shores of Mexico integrated with raw nature and a thriving skate scene.
'Xala with Heart' will serve as the epicenter for like-minded skaters from around the world to gather, host events and give back to the community. Phase one will consist of guest housing for team-riders adjacent to the skatepark. Set to open in Summer 2021, this collaboration brings two unique concepts together to launch a new era of positive societal change.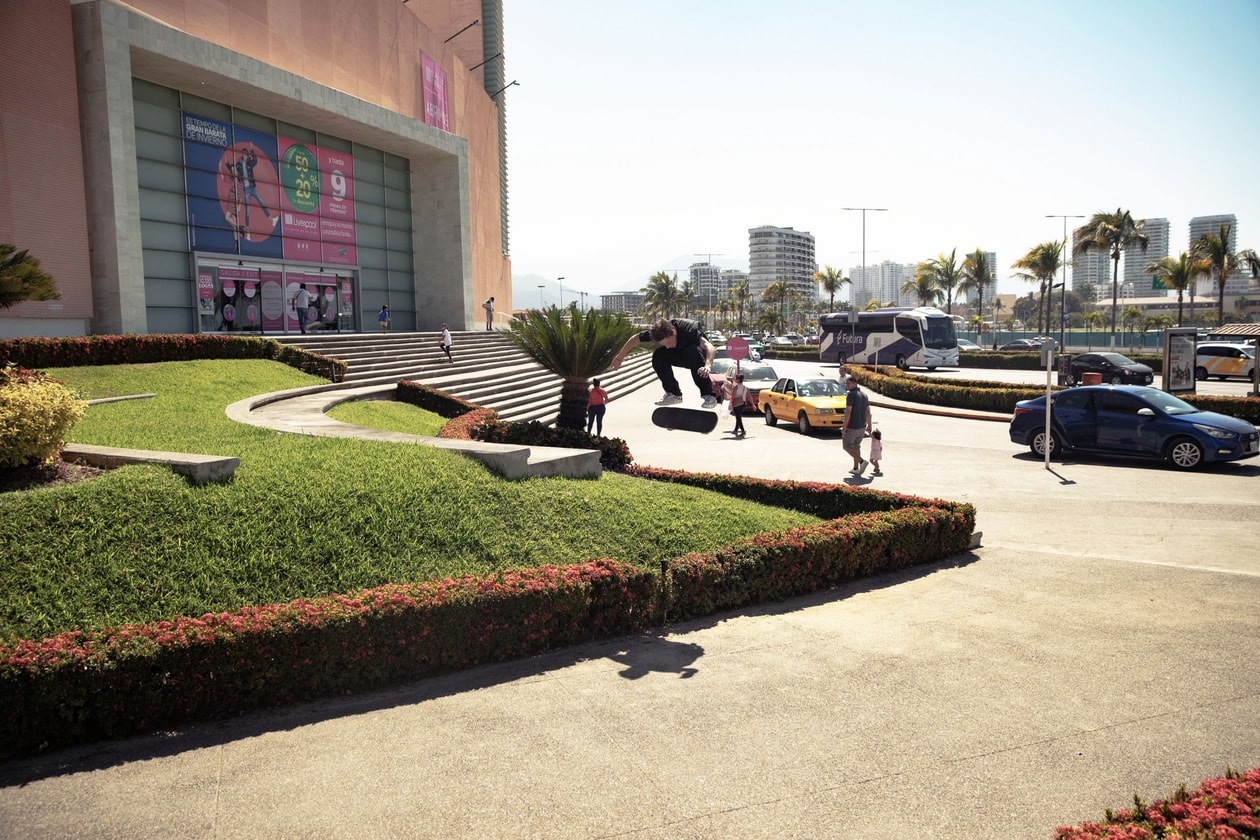 Camp Schill.
An official ground-breaking ceremony was held to mark the 'Xala with Heart' partnership and brought together Xala founding partner Ricardo Santa Cruz and The Heart Supply founder Johnny Schillereff with his team riders Jagger Eaton, Heimana Reynolds, Rio Batan, and Camp Schill, who shared their skills and experiences with local skaters. The skaters and community came together to plant a 'Giving Tree', symbolizing the trees that provide the ultimate sacrifice for all skaters and a commitment to give-back to Puerto Vallarta's thriving skate scene. They also handed out new completes skateboards to young skaters from Puerto Vallarta and asked them to share their hopes for the future of Xala.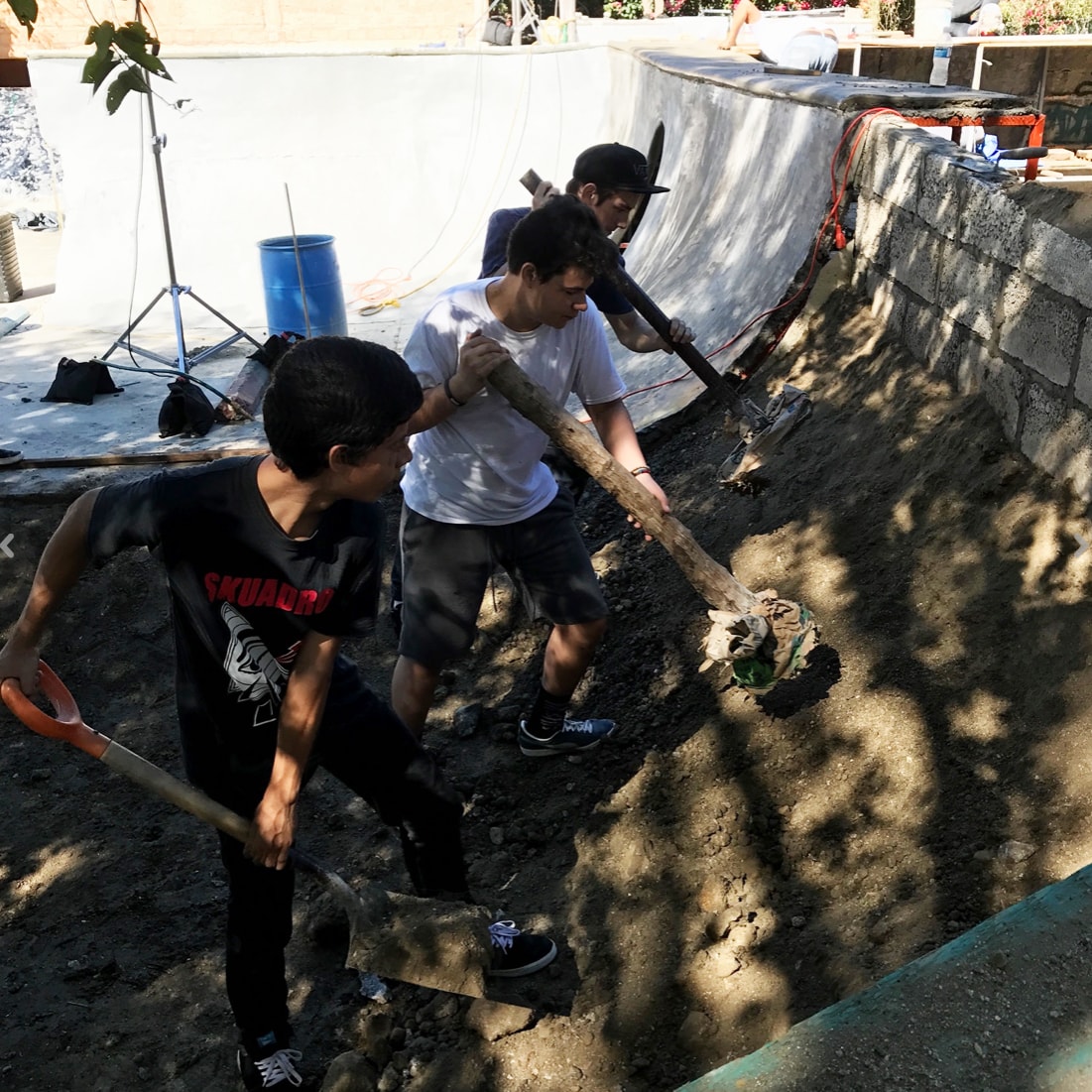 Community skatepark build.
Johnny Schillereff, Founder of The Heart Supply, said: "Skateboarding has been my calling as far back as I can remember. It was the one thing that allowed me to escape a turbulent youth, got me off the streets and gave me purpose. Sharing the beauty of skateboarding with the kids in the region, and helping build a inspiring environment, was the reason my family and I fell in love with the Xala project. [Read our interview with Schillereff, below.]
"Generosity and creativity are both at the heart of what we're doing. Xala is a magical place where my family and I can work together to create life-changing experiences. Ricardo Santa Cruz's great vision for the town of Xala has materialized, and Xala with Heart is a dream come true!"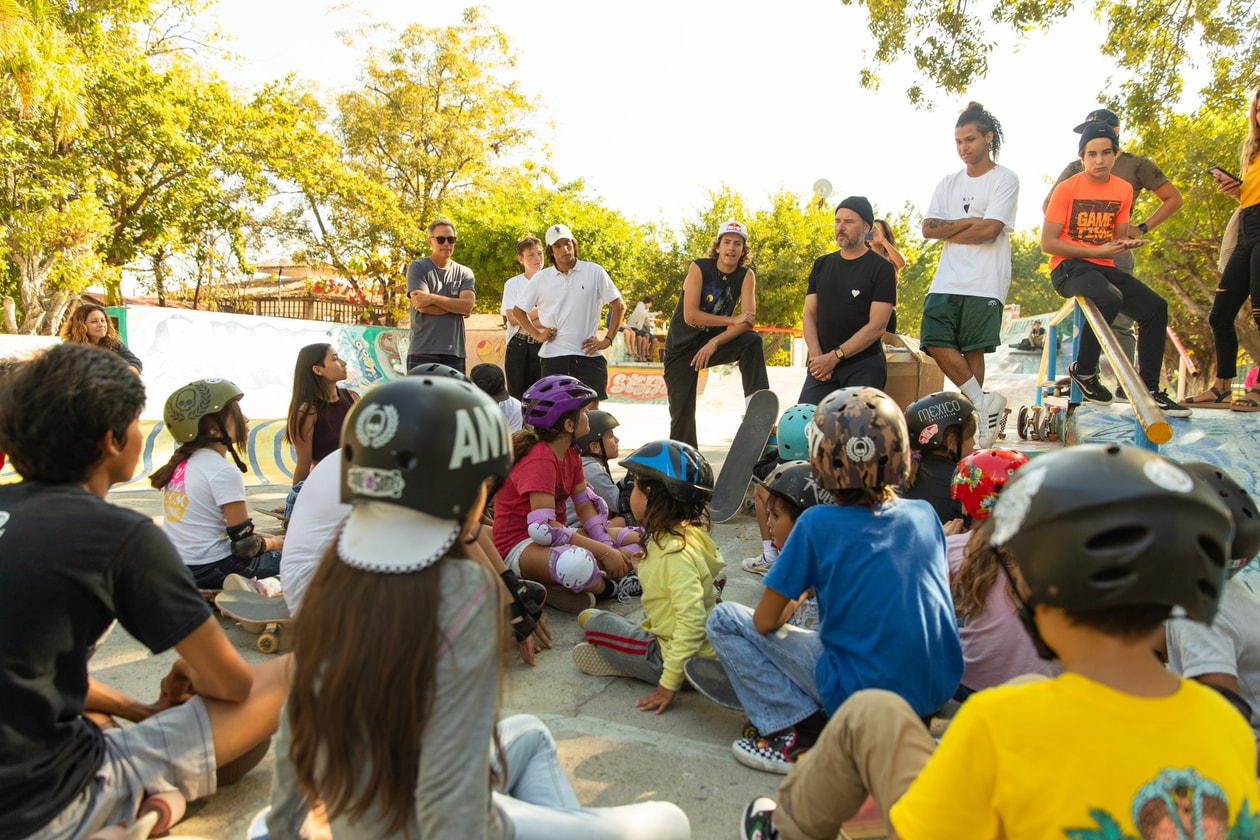 Schillereff and the Heart team mentoring at giveback event.
Ricardo Santa Cruz, Founding Partner of Xala, said: "The Heart Supply is an exciting partnership that sits at the core of our vision for Xala. Supporting the community and helping local people flourish is key to our project, and our partnership with Johnny and his team will help us make this a reality. It feels completely natural to make the skatepark the first concept we bring to life at Xala and I hope this can provide opportunities to both local communities and guests alike."
The skatepark will provide access to a safe environment to develop skills and newfound talents, uniting local skaters with people from all over the world in the coming years. Xala is a one-of-a-kind concept and development in Costalegre on the west coast of Mexico. At the forefront of Xala's vision is creating a sustainable community, which has sparked partnerships with many progressive organizations that share the same ethos.
The Xala With Heart property.
Interview with Johnny Schillereff
At the age of four Johnny Schillereff got his first skateboard, and hasn't put it down since. His relationship with skateboarding business began nearly thirty years ago when he started Element, with the aim to be a skateboard company that inspires others and be a force for good. Element went on to become the largest skateboard company in the world and in 2018, it merged with a private equity firm. In 2019, after nearly three decades since Element's inception, he made the decision to exit corporate culture and say goodbye to the brand he started. Since then most of the original team riders and staff have moved on, and Johnny started a new giveback brand 'The Heart Supply' with his family; and the mission to 'Give Skateboards to Kids'. Today, The Heart Supply is giving away hundreds of complete skateboards around the world, and building a skaters paradise on the shores of Mexico.
We sat down with Johnny and asked him some questions about The Heart Supply, its Mexico destination, and how he plans on continuing his positive skateboarding legacy.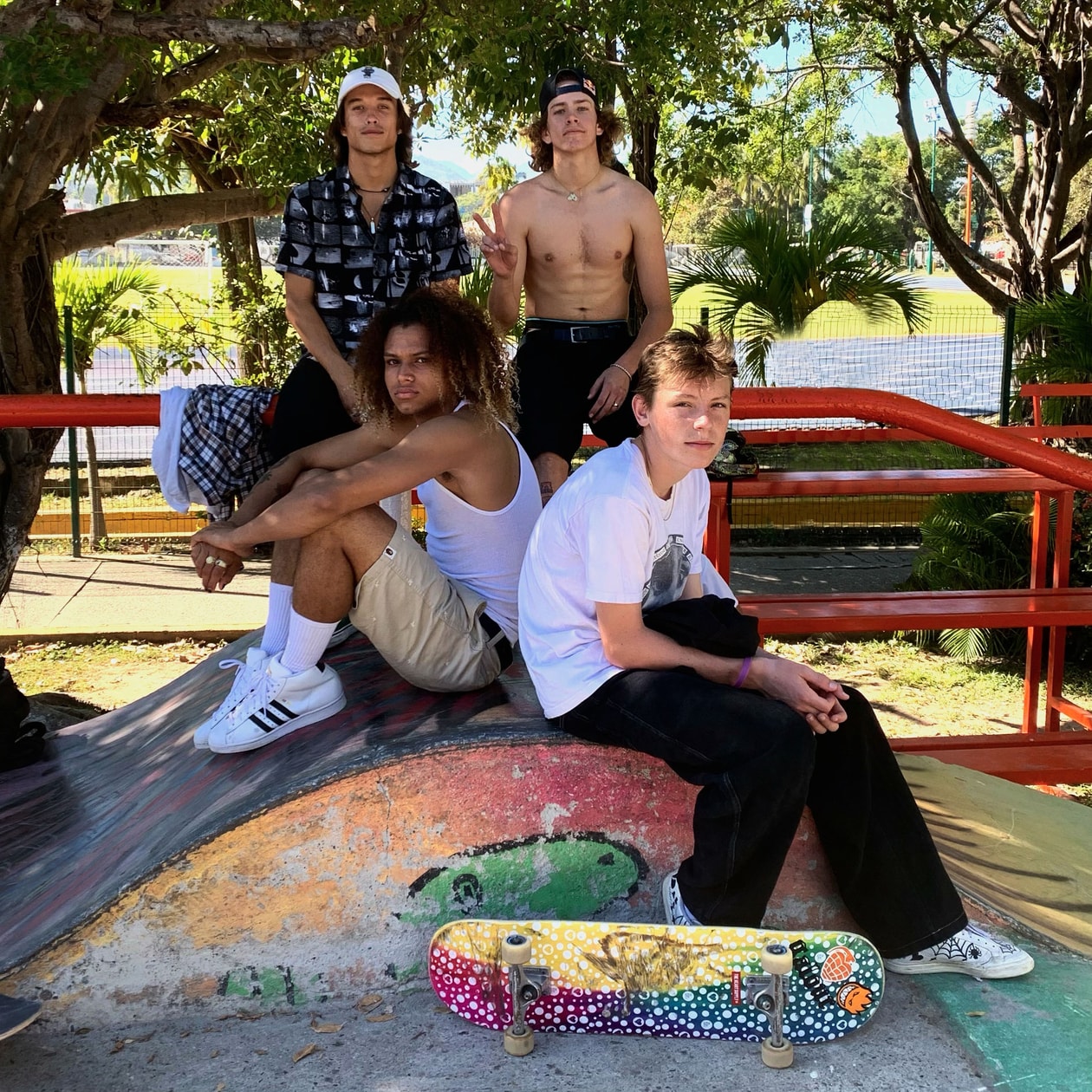 The Heart Supply riders.
How did The Heart Supply begin?
After nearly 30 years since starting Element and working with countless skateboarders and creatives, we were amazed by the shared vision of the skateboarding community about how to make skateboarding more inclusive and accessible, along with the desire to give back. It was time for change and to recalibrate.
How does The Heart Supply stand out in the market?
I have no desire to mirror or dwell on my accomplishments with Element, as well as start another skateboard or apparel brand to compete with my peers. Time and experience has tamed my ego, and refined my goals. I have made the conscious decision to help skateboarding flourish around the world.
Our aim is to take great care of our team riders and provide positive guidance for personally and professionally and lead by example. And get as many quality complete skateboards under kids feet, as humanly possible. By doing so, we increase and the ability to nurture our team and grow skateboarding participation. More kids on skateboards indisputably sparks prosperity for our industry and all skateboarders – past, present and future.
Every skateboarder started as a beginner with a complete skateboard in some form. We pride ourselves with that defining moment, and aim to give all kids alike the same opportunity to have their own skateboard by offering wide range of the highest quality complete skateboards. This mission, propels the opportunity to give more complete skateboards to kids, and ultimately help the skateboarding industry at large.
There is no reason you can't have a great team, great boards and great completes. Non skate brands with incomprehensible sales and distribution like Dickies, Nike, Adidas and Converse have been embraced by core skateboarding. I can sleep great at night knowing that our priority is skateboarders and giving skateboards.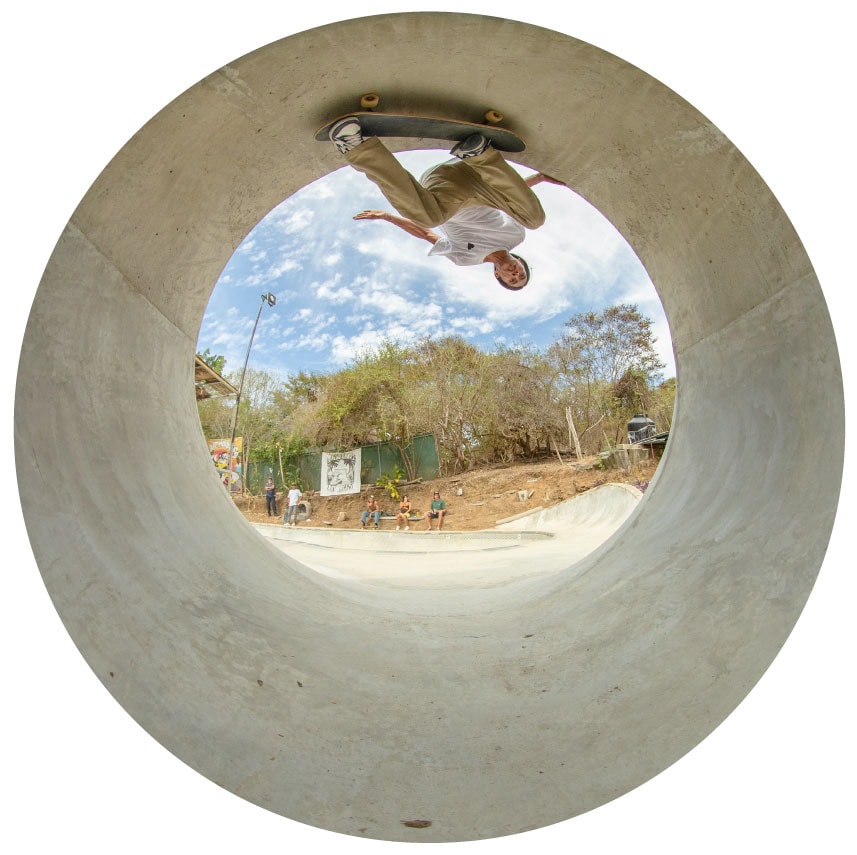 Isaac Rivera.
What is going on in Puerto Vallarta, Mexico?
It began when my wife Kori and I met Ricardo Santa Cruz a visionary developer, and became captivated by his unwavering passion for his calling; building the progressive town of Xala in Mexico. Soon after – Kori and I, and our children – began to visit Ricardo, and fell in love with Puerto Vallarta, its thriving skate scene and the incredible Xala property.
When we experienced Puerto Vallarta and Xala, we knew it was the perfect setting to build a retreat and skate-park. A breathtaking location – built on creativity, simplicity and generosity. Xala, embodies our ethos and spirit. A sanctuary for the socially conscious, that sparks imagination while being immersed in skateboarding, art and nature.
From that, 'Xala with Heart' was born. With Ricardo's allegiance to create a pure skateboarding destination. We made the decision to build The Heart Supply skate-park.
An uplifting location, away from distractions, with a positive and flourishing skate scene. A place that allows us to focus on our mission and unite skateboarders and creatives from around the world to share quality time and unforgettable skate sessions. A location where our common mindset and experiences will enhance our guests lives long after they've returned home.
Describe Xala with Heart upon completion.
'Xala with Heart' is nestled in The Town of Xala, on more than 3,000-acres between Puerto Vallarta and Manzanillo along the famed Costalegre Coast. Created with environmental awareness first in mind – Xala is Mexico's lowest-density project to ever exist. The property will encompass a community, small town, learning center, beachside villas, likeminded hotels, nature resorts, turtle sanctuary, light house, town square, mango fields, beautiful wildlife habitats and of course…. a skate-park.
Xala is a breathtaking sanctuary for the socially conscious, that sparks imagination and inner peace, while being immersed in nature.
'Xala with Heart' will be a skateboarding and street art culture haven – showcasing the 'Heart Park', Puerto Vallarta's incredible skate spots, skateboardings rich history both locally and globally. All the while, hosting events and curating collaborations with world renown skateboarders and creatives alike. The location will serve as the epicenter for positive people near and far to gather, and give-back with the local community.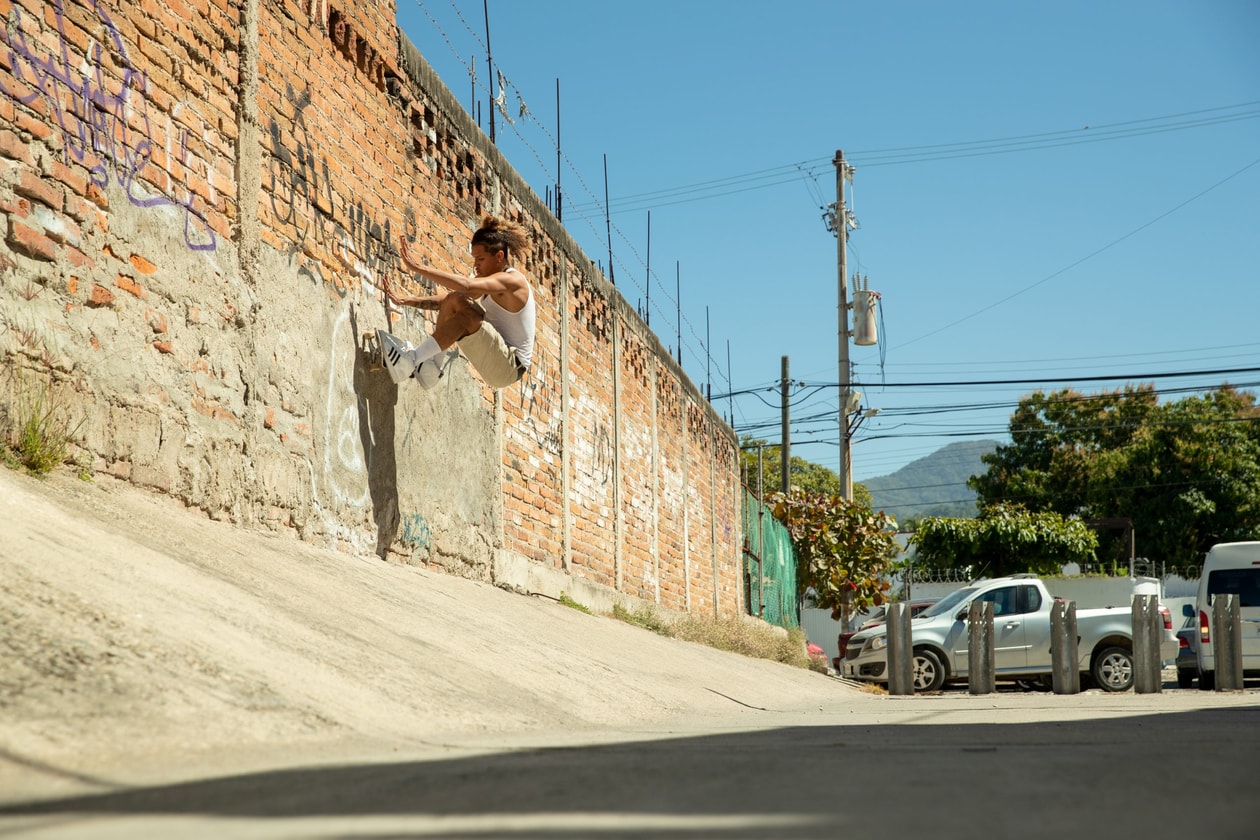 Rio Batan, wallride.
Last thoughts…
This project is dear to my heart. We had an intimate celebration with Ricardo, The Heart Supply team, and the Puerto Vallarta community. In the spirit of my legacy, we planted a 'Giving Tree' on the property, symbolizing the greatest gift to skateboarding and our commitment to give-back and grow.
My calling has always been to mentor, inspire and empower the youth through skateboarding and art. Riding a skateboard is a creative, physical activity that sees no color, inspires equality, and builds both self-esteem and awareness. The freedom and friendships developed from skateboarding are invaluable. Skateboarding saved my life and it's time to pay it forward.
Generosity and creativity are both at the heart of what we're doing. Xala is a magical place where my family and I can work together to create life-changing experiences. Ricardo Santa Cruz's great vision for the town of Xala has materialized, and Xala with Heart is a dream come true!
To follow the journey of The Heart Supply and Xala with Heart – Instagram page @theheartsupply | @xalawithheart | @johnnyschillereff