The Story Behind BATB 12's Trophy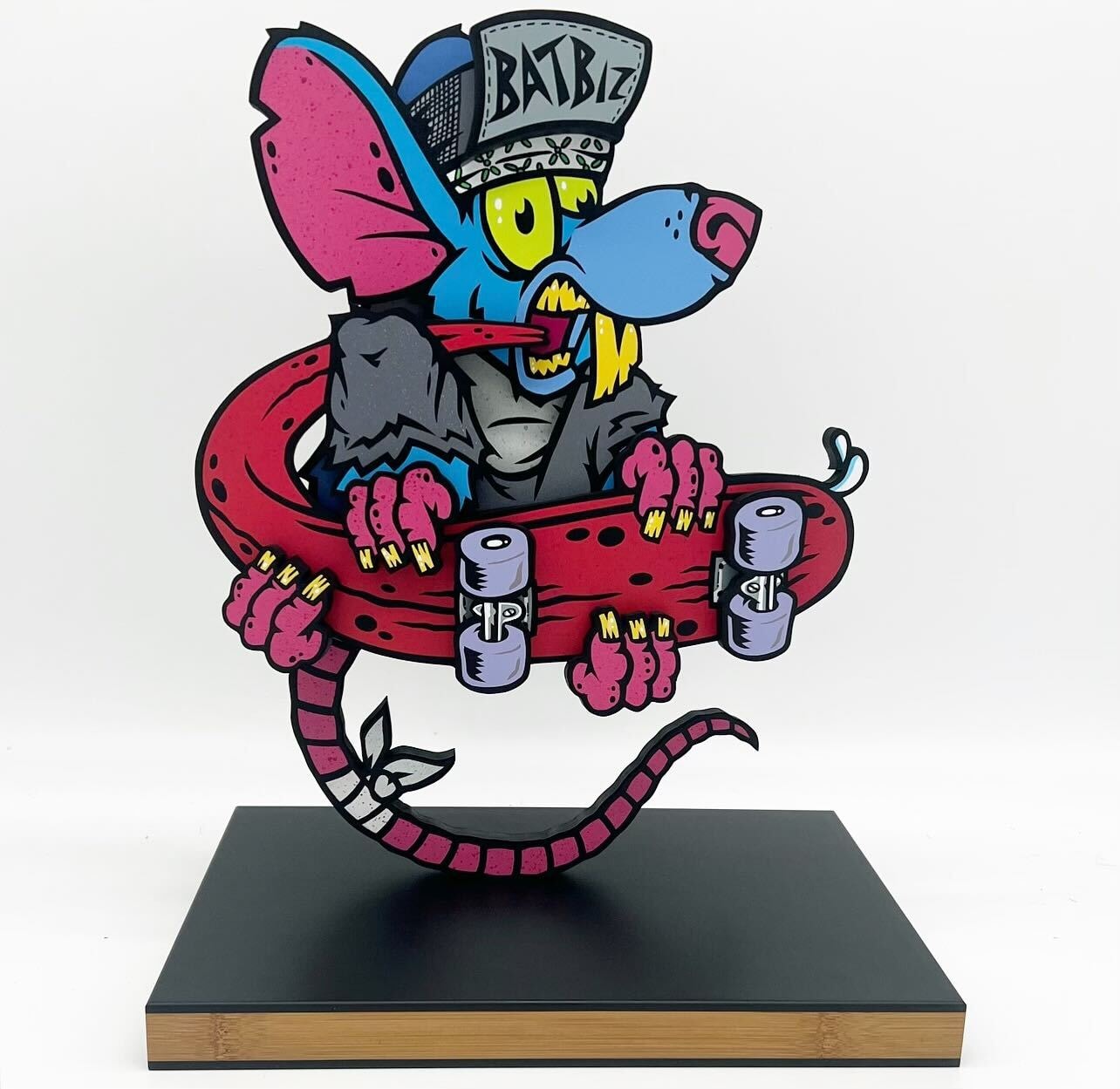 We're pleased to have Toy Box Monster (aka Daniel Howard) lend his trophy-making services again for Battle At The Berrics 12! The distinctive design features a rat, and this rat is skating on his own tongue. What does it all mean? Howard explains below:
"The inspiration behind this years trophy was the 13-year-old sk8 rat that still lives in me. Over 3 decades later I still love it as much as I did the first day. I was listening to Suicidal Tendencies a lot at that age; 'Possessed to Skate' was my favorite song. That's where the hat and bandana tribute came from. I also loved drawing the Rip Grip logo, created by Jim Phillips: Little monster dude grabbing six different parts of the board. I drew that on everything. A little throwback to that graphic inspired the grabs on this piece.
"I figure everyone in BATB 12 is a sk8 rat in one way or another. Otherwise they wouldn't be here. I hoped to create something with the love of skateboarding that would stoke them out just as much as it did for me the first time I stepped on a board."
Yes, we all have a little sk8 rat in all of us. Jamie Griffin's rat is extremely, wickedly good at flatground, though.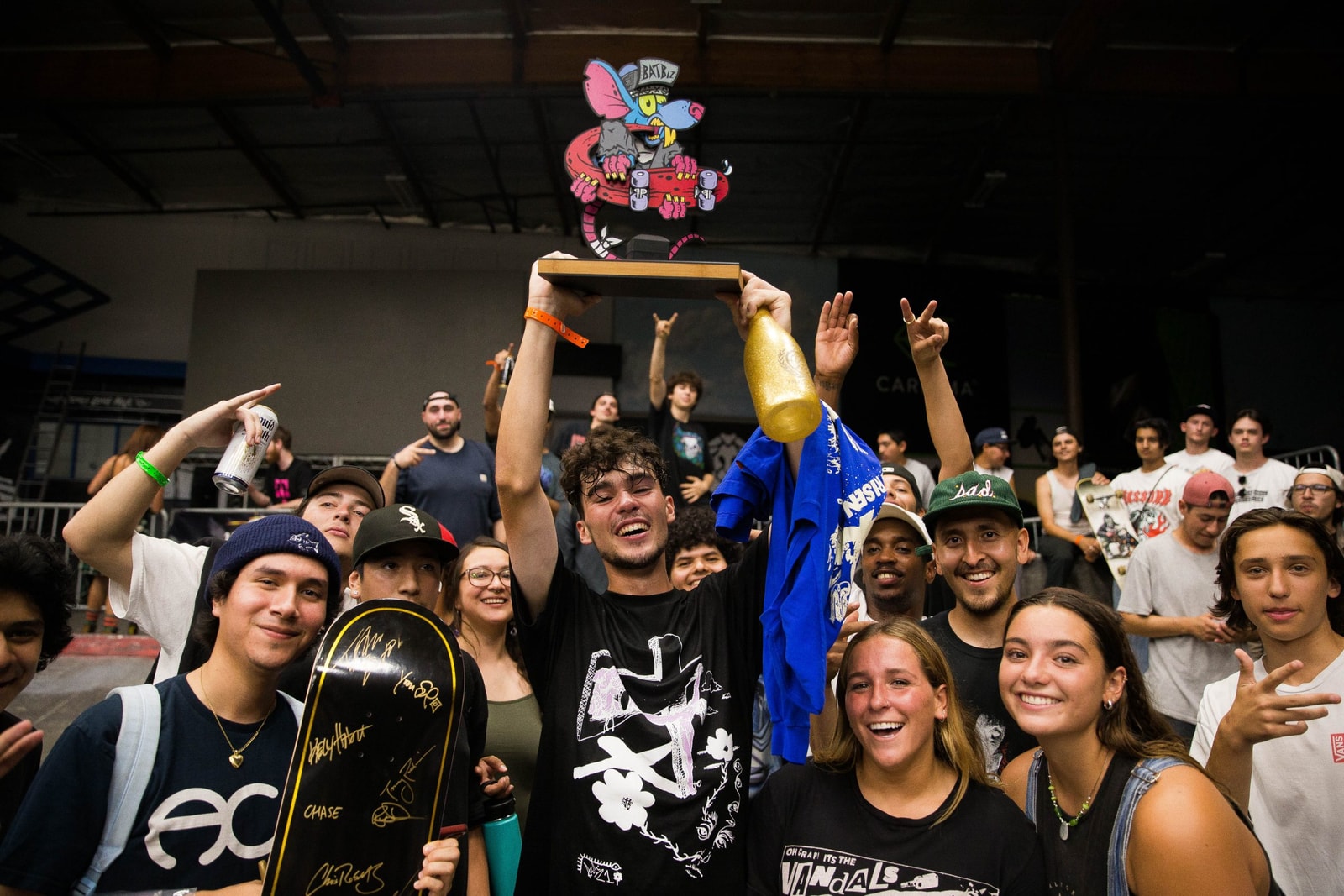 Congrats Jamie Griffin! (Photo: Yoon Sul.)
Follow @toybox_monster on Instagram, and message him for custom quotes.