THE SWEET SOLUTION: SALAD GRINDS & BEAN PLANTS #70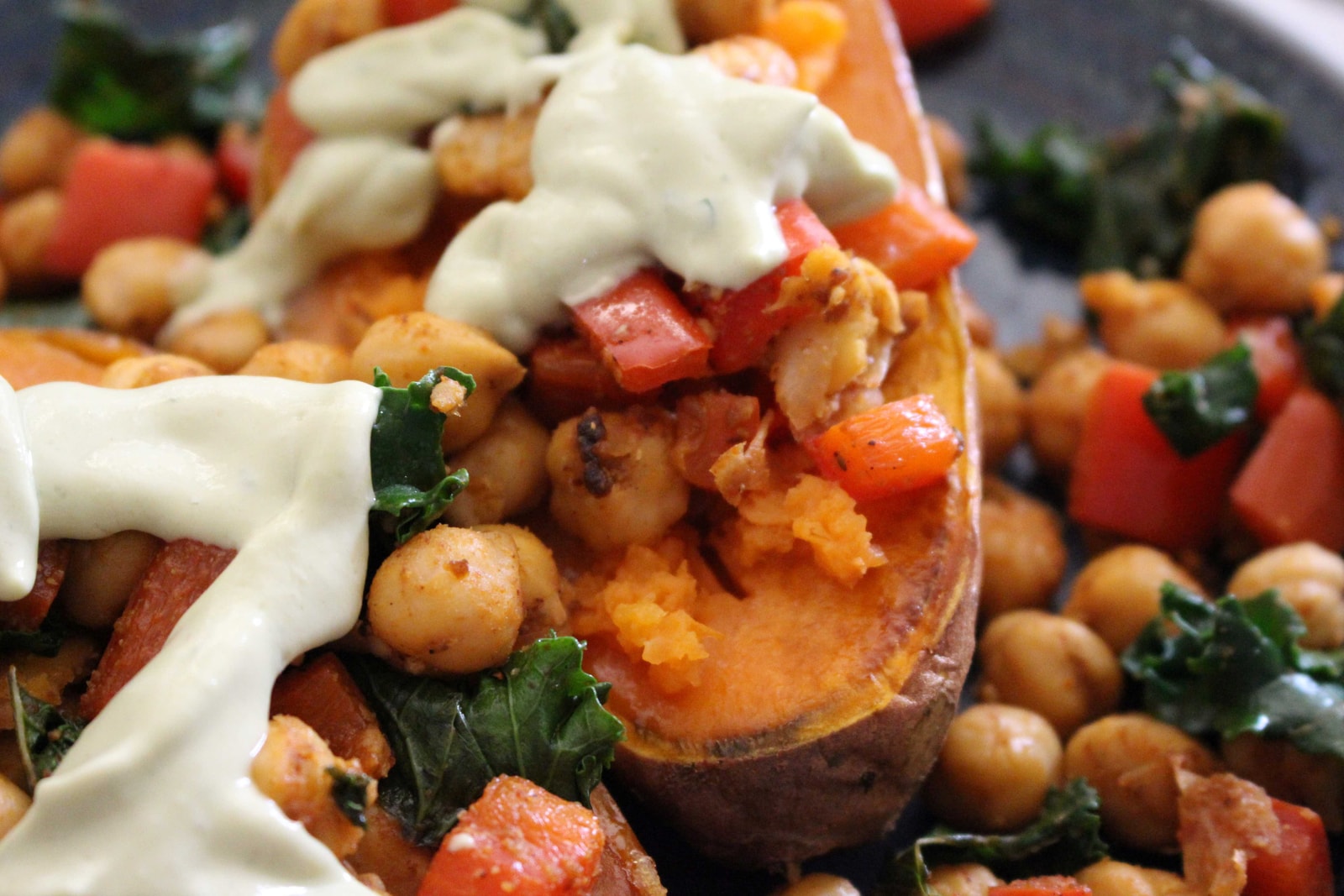 The Sweet Solution
(Mediterranean Loaded Sweet Potatoes)
WORDS: Johnny Lozano
It is admittedly difficult to navigate the clutter of footage that bombards the public daily. More skateboarding is rarely a bad thing, but it does dilute the reserves of excitement one can muster about any given new part (solo or team). That said, in addition to the perennial favorites, there are several new(ish) crews that will always get the populace stoked.
Sour Skateboards is one such crew, and their latest release—Sour Solution II—is a doozy. Maybe it's the VX footage, maybe it's the blend of old and new spots that only the most creative minds could dream of, or maybe it's that they truly skate as if they don't have a care in the world. Whatever the reason, each release has had young and old skaters salivating for some of that mind-boggling magic from Gustav Tonnesen, Albert Nyberg, and the rest.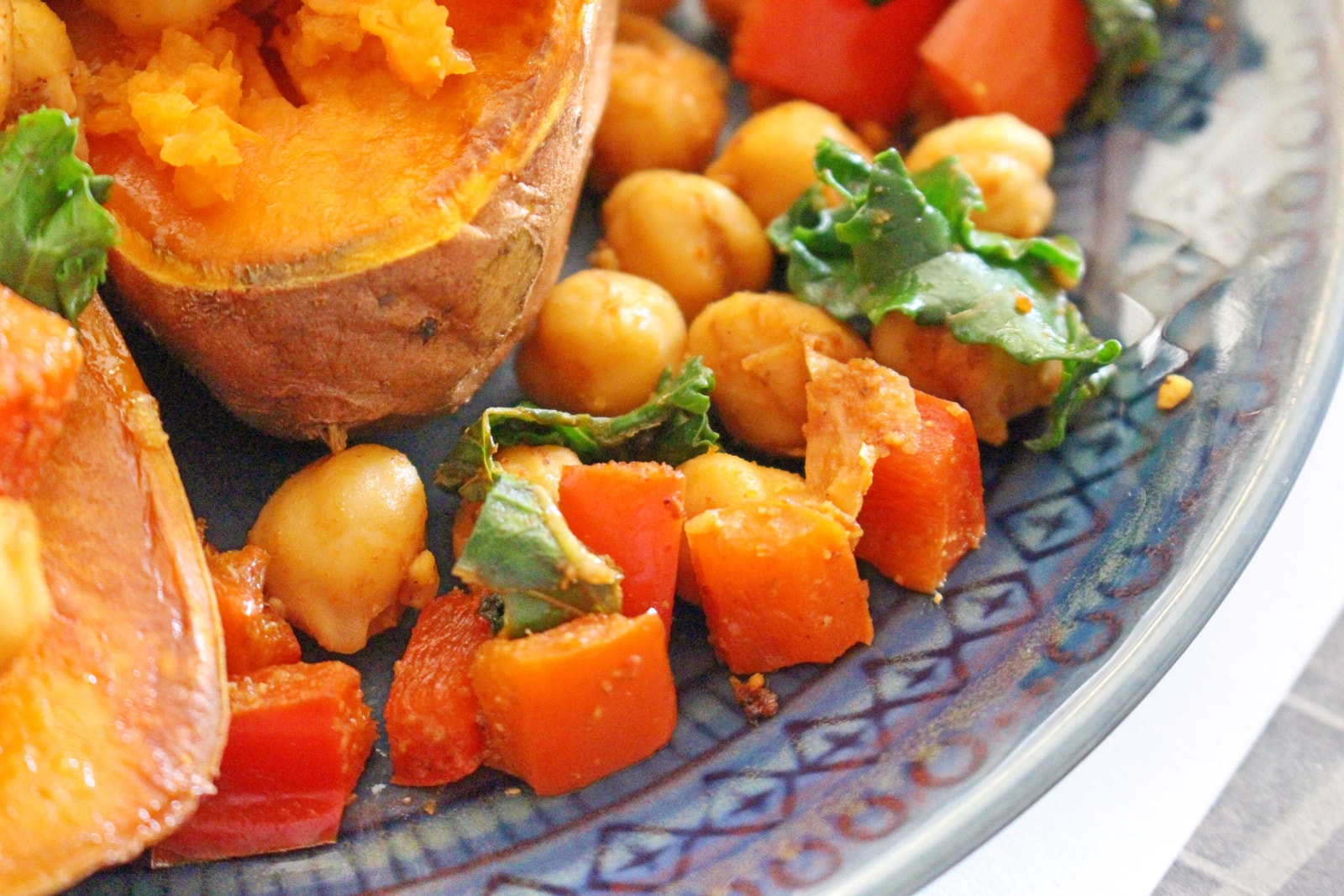 Much like the saturation of skate footage leading to limited reserves of excitement, the saturation of sweet potato recipes (I admit some responsibility for this) has stretched the limits of excitement in the culinary world. You already know that sweet potato is high in fiber, lower on the glycemic index than a regular potato, and packs an insane amount of vitamin A in the form of beta carotene, thus making it an excellent inflammation fighter… but how do you reinvigorate that excitement about this orange masterpiece?
You spice it up with extra protein, fiber, and healthy fats, of course! I've been seeing variations of these Mediterranean-style sweet potatoes popping up all over Instagram but finally decided to give it a shot when a buddy at the skatepark vouched for their authenticity (he suggested a recipe from A Saucy Kitchen, which I've modified here). Ever skeptical, I made a single serving in my kitchen on a whim and was amazed at how some spiced chickpeas and avocado tahini breathed new life into an old staple. This recipe turns a sweet potato into a spicy, tangy treat that's filling enough for an entire meal.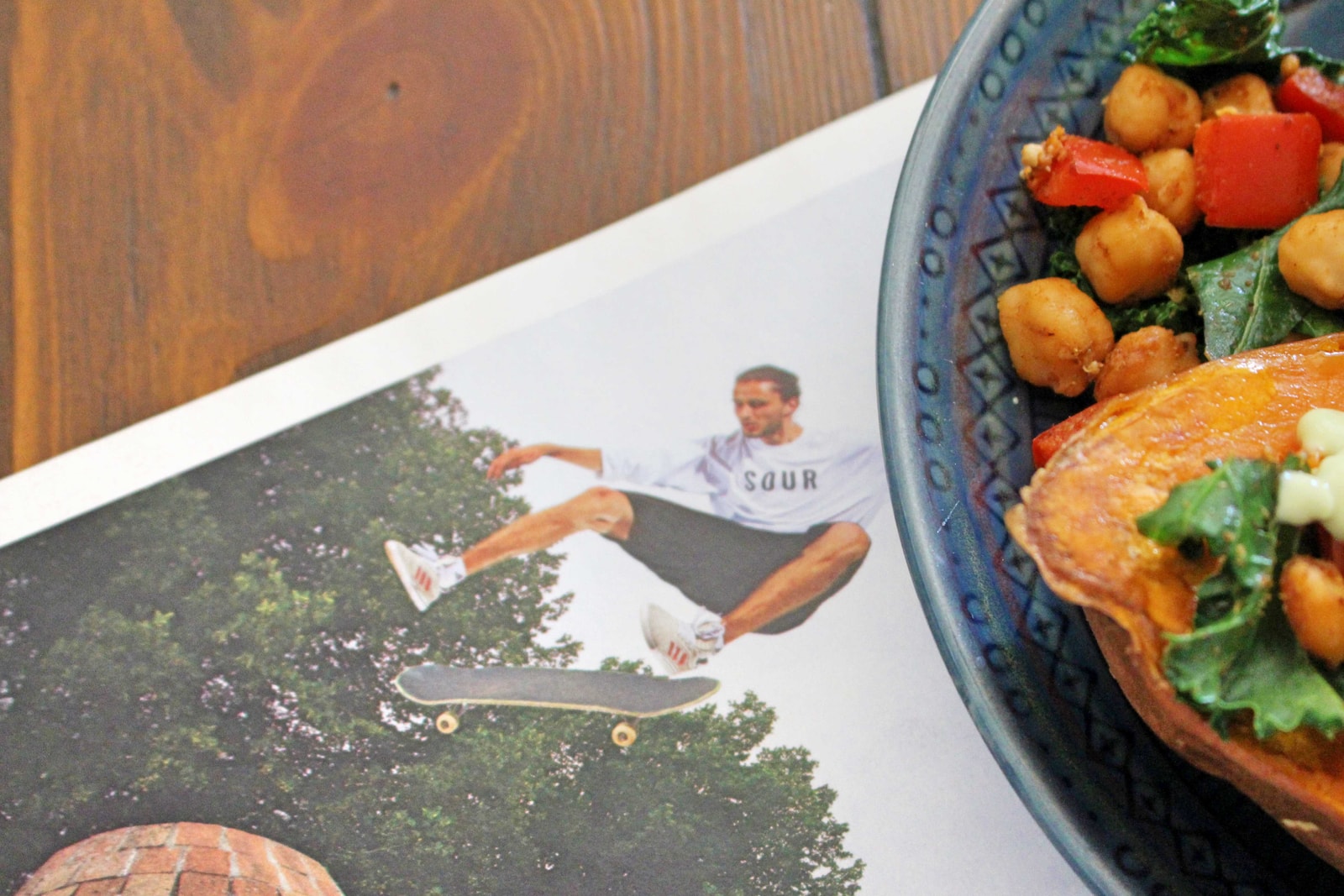 Now that you know why this recipe is amazing, you might be thinking that general jadedness over a topic is a pretty tenuous (maybe even insulting) connection to the Sour crew; well, if you didn't already know, Sour Skateboards was started in response to changes at Sweet Skateboards… so consider this the Sweet Solution to your dietary needs.  
Also, the alternative name was Sweet PotaTONNESEN, so I think it's pretty clear why this one prevailed.  
INGREDIENTS:
4 medium sweet potatoes

3 tsp. olive oil

1 can chickpeas (drained and rinsed)

1 red bell pepper (chopped)

1-2 cups fresh kale

2 tsp. cumin

1 tsp. coriander

1 tsp. chili powder

¼ tsp. salt

1 tsp. minced garlic

1 regular avocado

¼ cup tahini

¼ cup almond milk

1 tbsp. lemon juice

2 tbsp. fresh chopped parsley (1 tbsp. if using dried – fresh recommended)
DIRECTIONS
First, prep those potatoes.  Preheat the oven to 400 F and cut them in half.  Brush them lightly with a tsp. of olive oil (one tsp. for all three, not one tsp. per potato) so that all sides of each half are glazed.  Toss them onto a baking sheet and into the oven for half an hour.

While those are baking, get started on the chickpeas.  Put the other two tsp. of olive oil into a pan and bring it to medium heat on the stove.  Once warm, drain and rinse your chickpeas and toss them into the pan with the chopped bell pepper.  Stir it up and cook for a few minutes and then toss in the cumin, coriander, chili powder, salt and garlic. Cook for another few minutes and then add in the kale and cook until it starts to wilt a little.  Set that aside for later.

Time for the tahini sauce.  Peel the avocado and toss it into a food processor or blender along with the tahini, lemon juice, parsley and almond milk. Blend it until it's to your preferred saucy consistency, adding more almond milk if need be.

Once the sauce is ready, mash or scoop the insides of the potatoes just a bit so that you have a vessel for the chickpeas to be put in, then drizzle some of that sauce on top and voila – a sweet solution to the problem of monotony!
Happy Shredding,
Johnny  
For more recipes, check out www.saladgrindsandbeanplants.com or find us on Instagram at @salad_grinds_and_bean_plants.