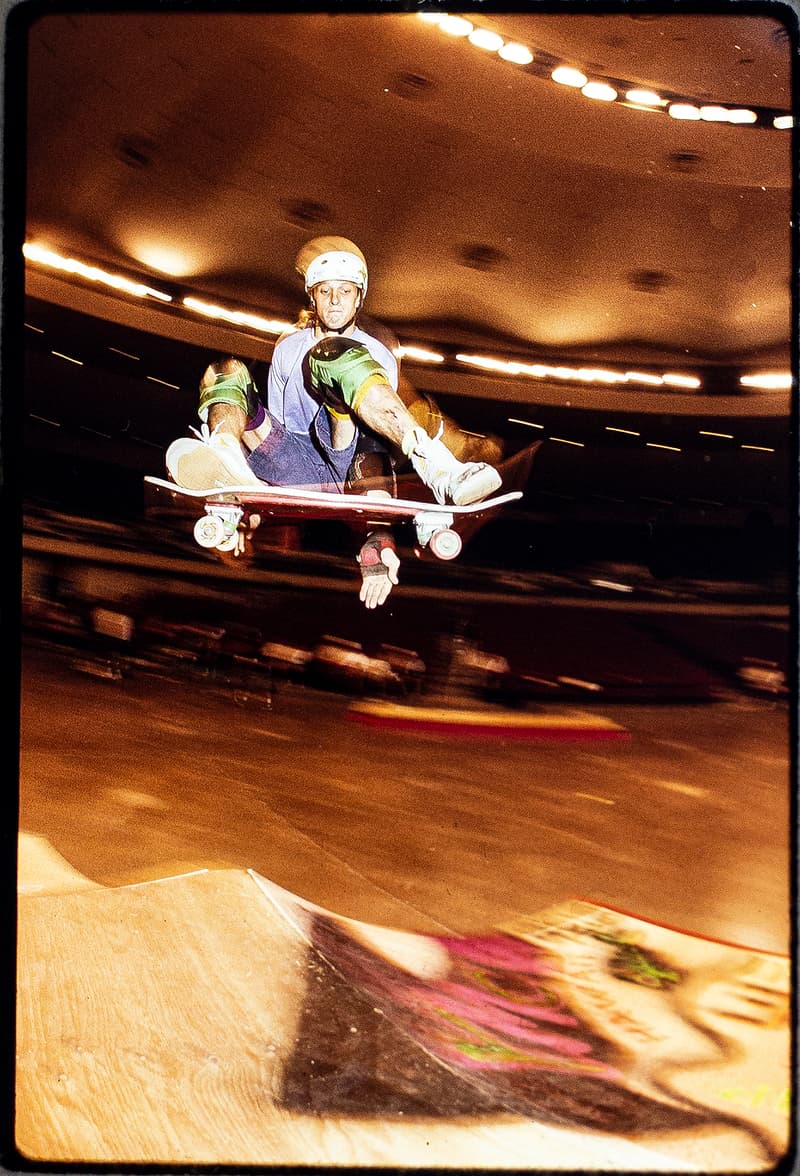 1 of 24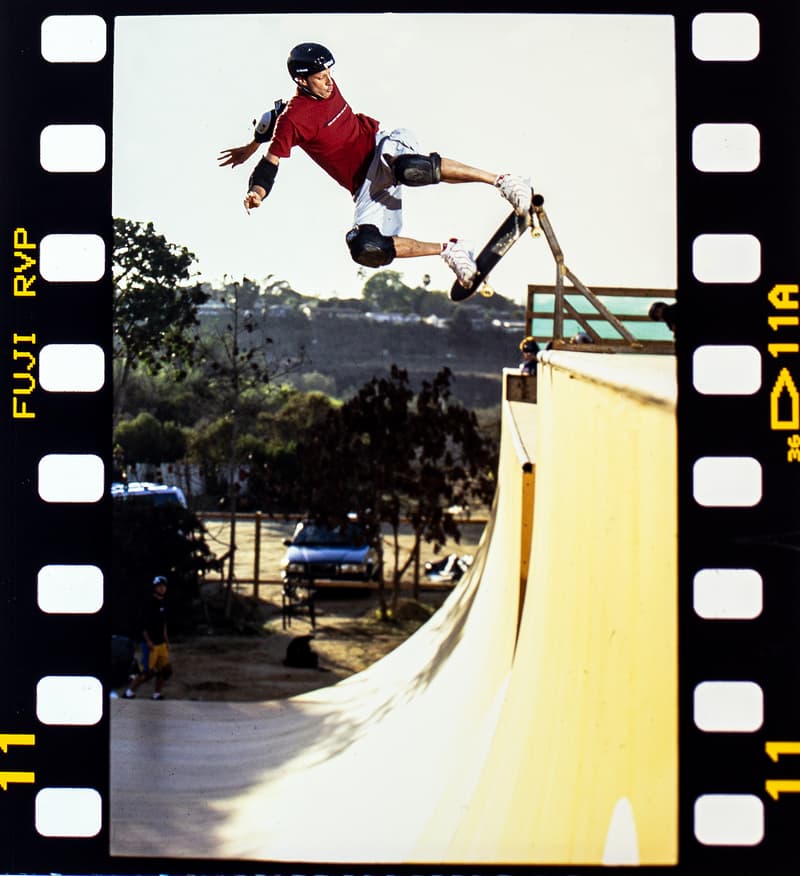 2 of 24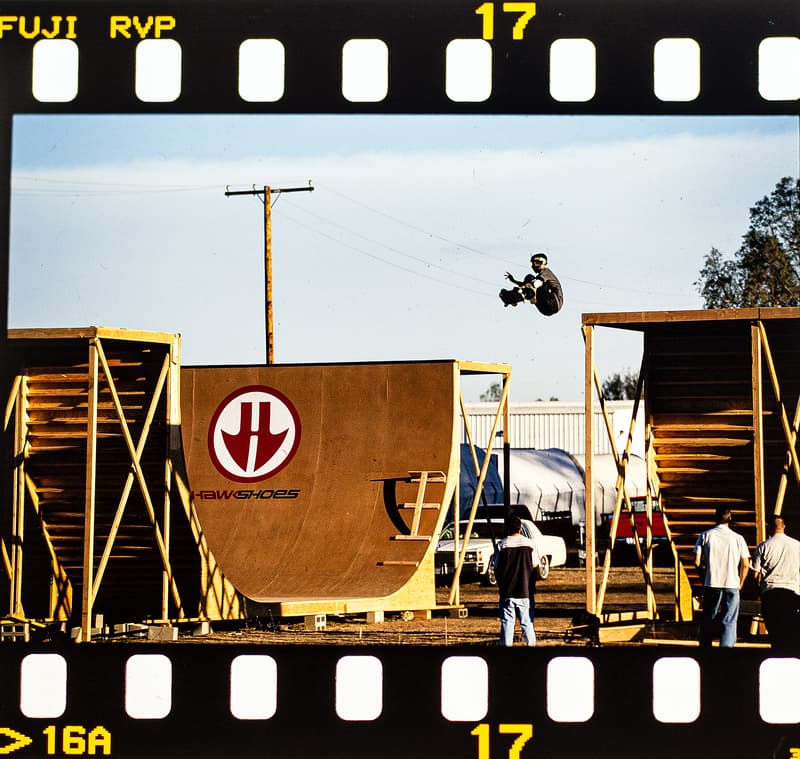 3 of 24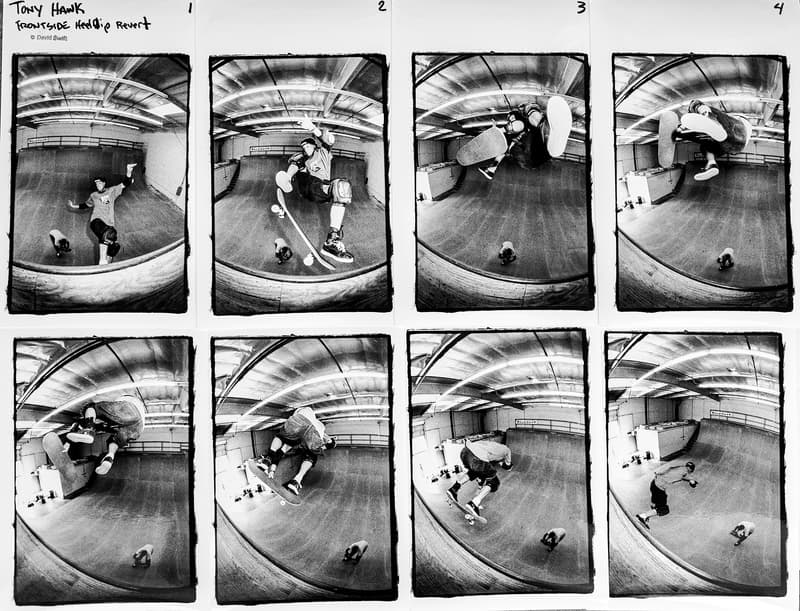 4 of 24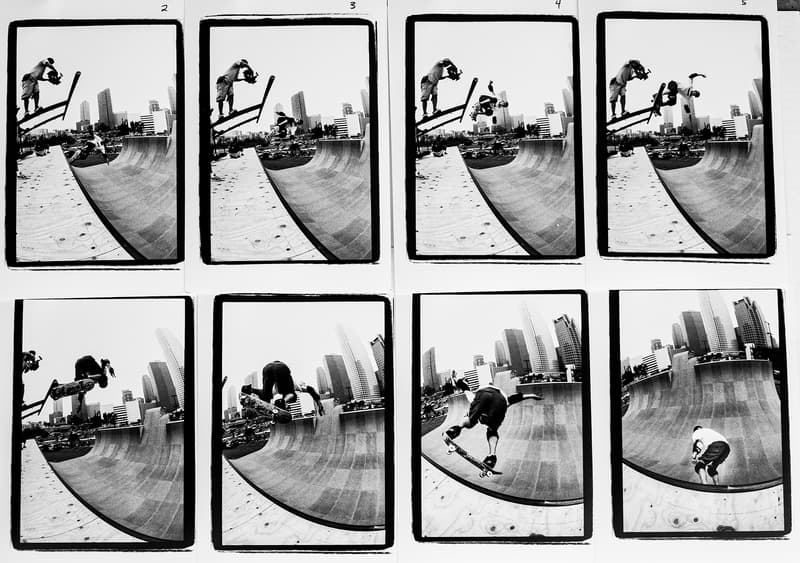 5 of 24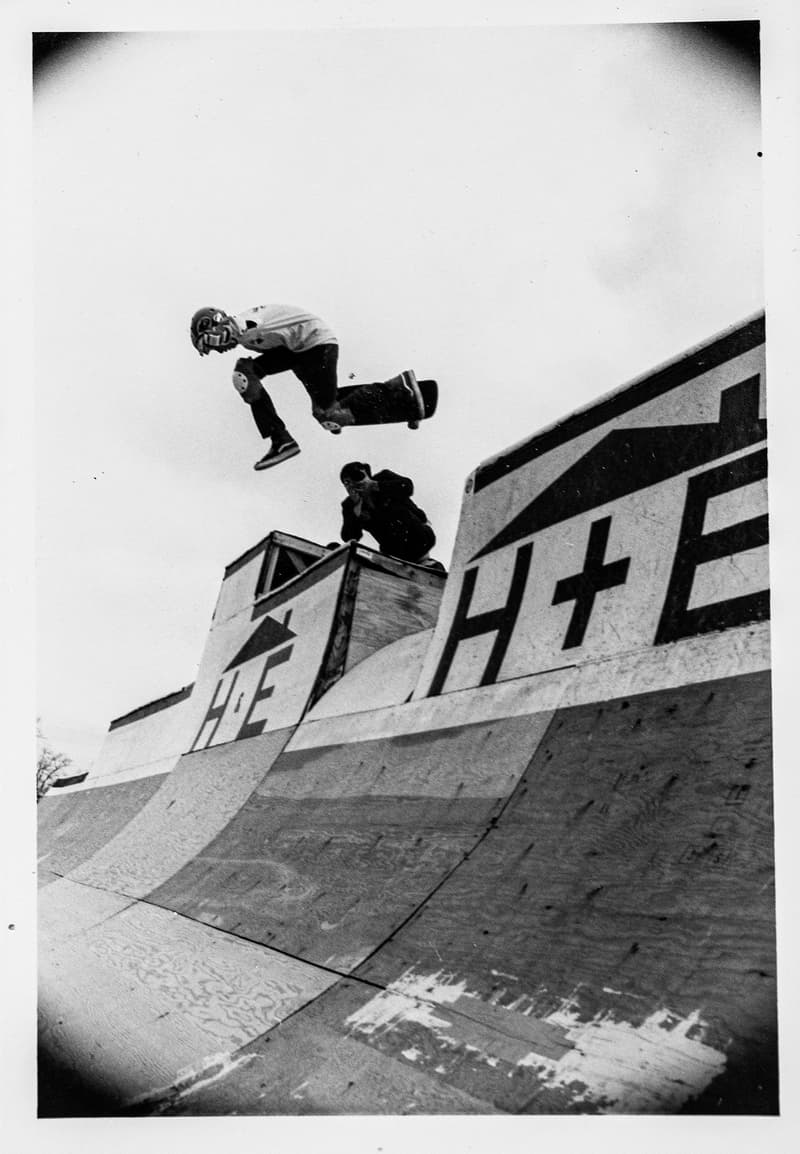 6 of 24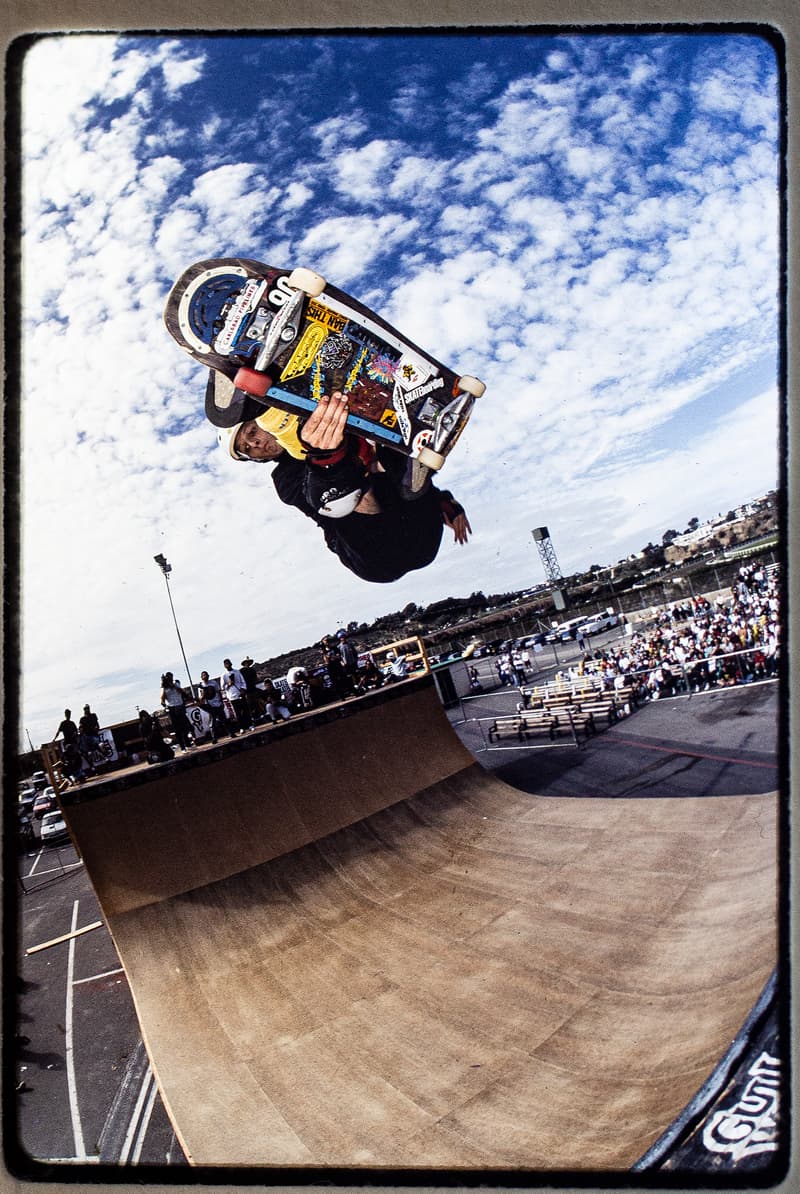 7 of 24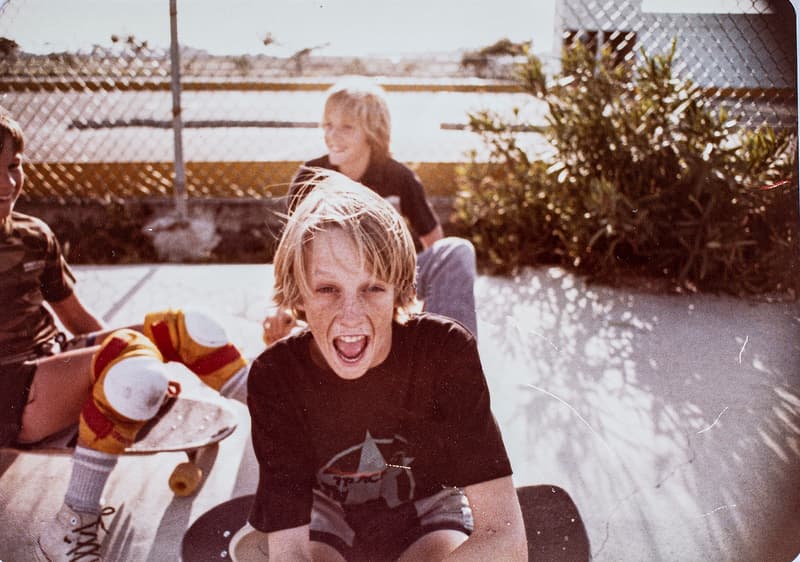 8 of 24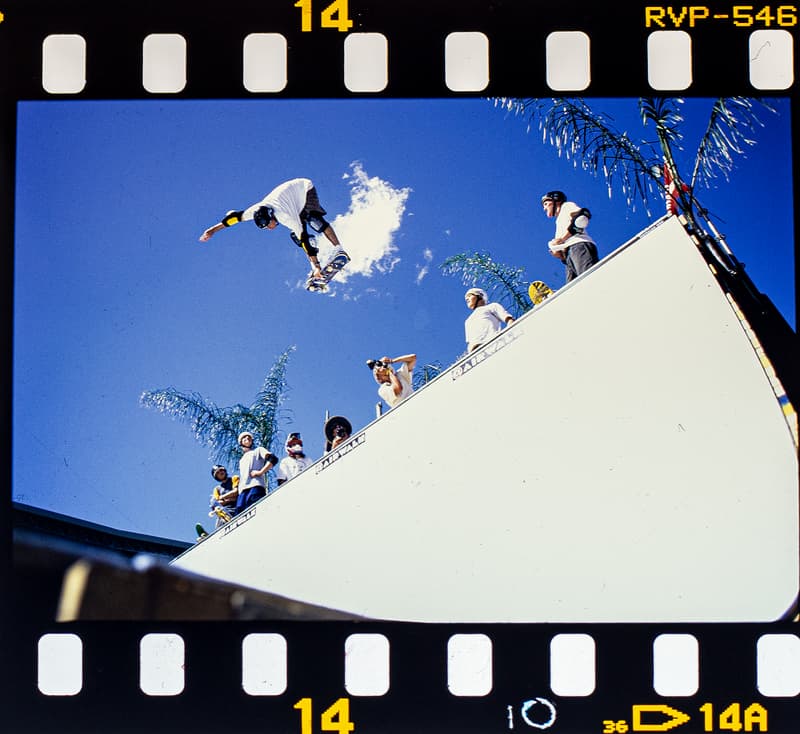 9 of 24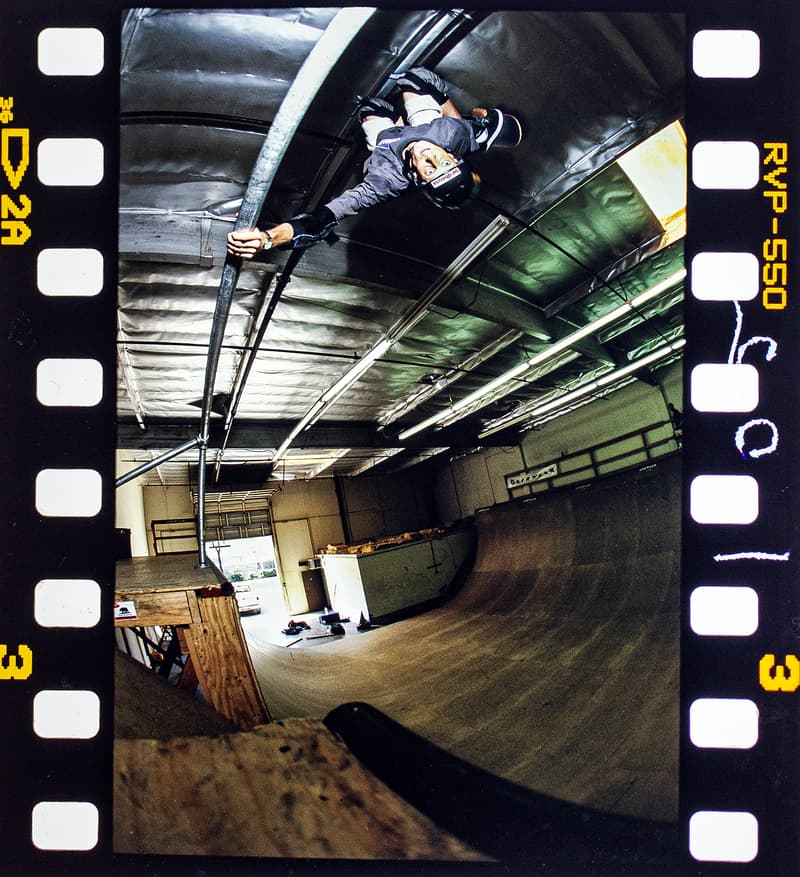 10 of 24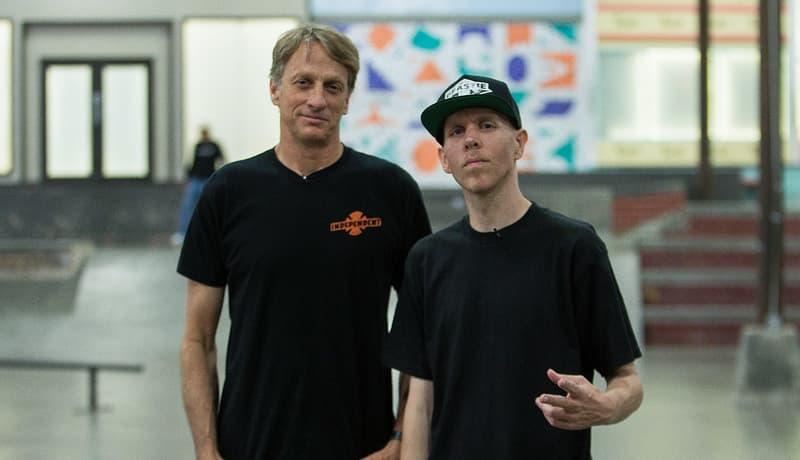 11 of 24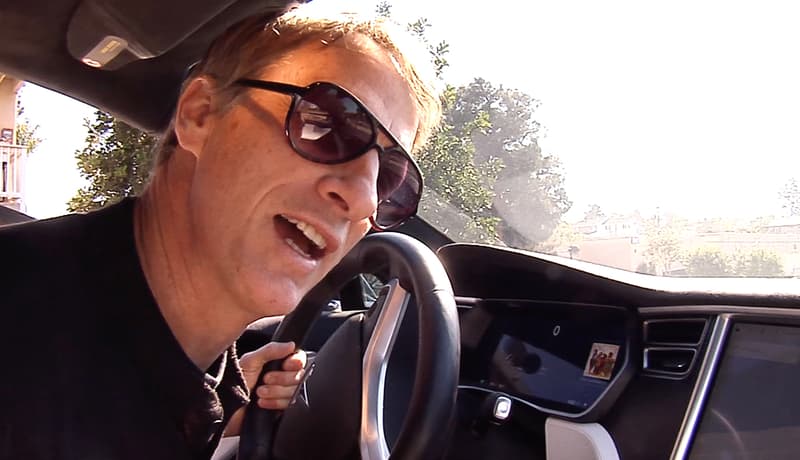 12 of 24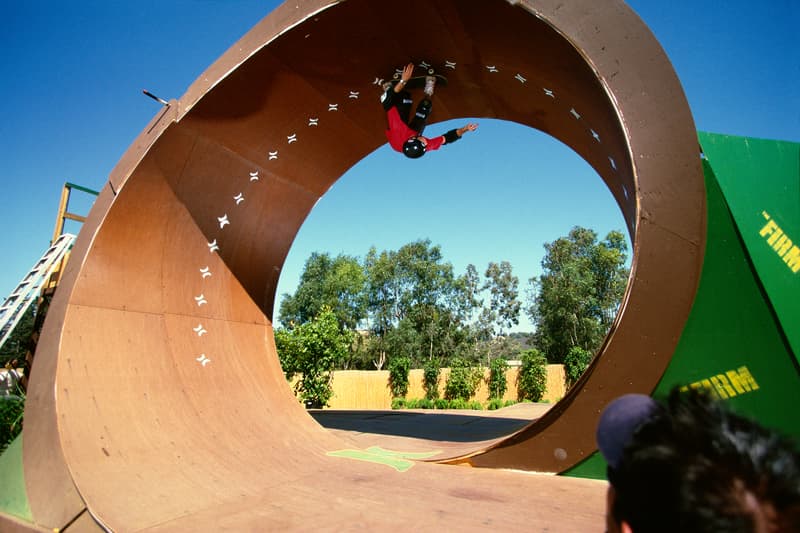 13 of 24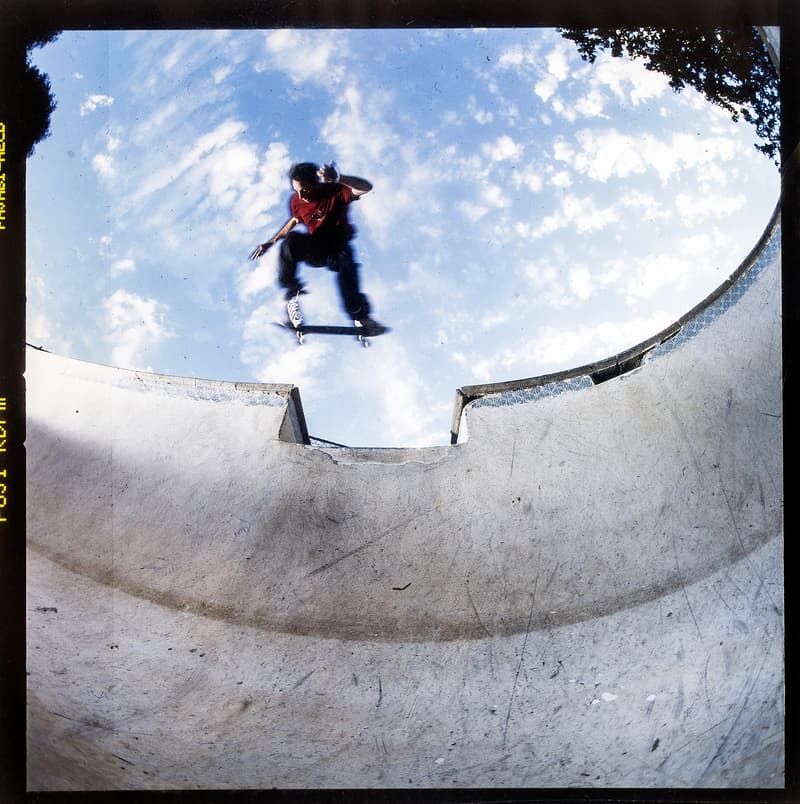 14 of 24
15 of 24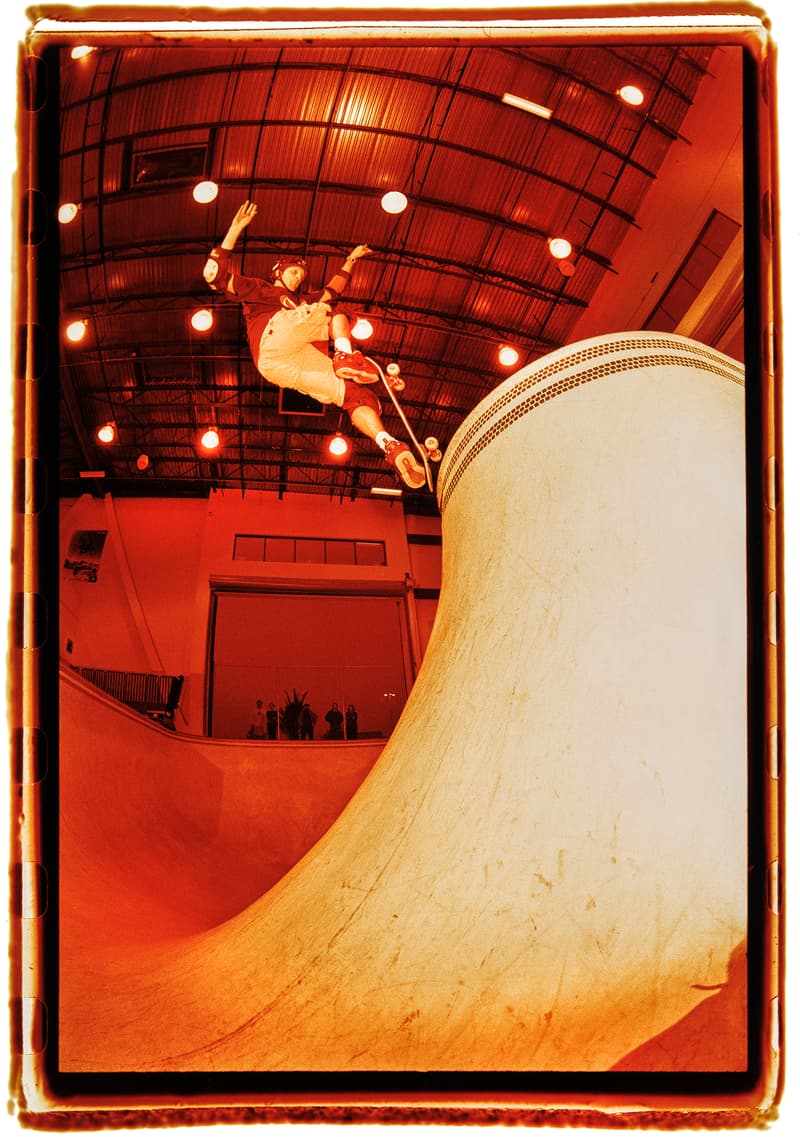 16 of 24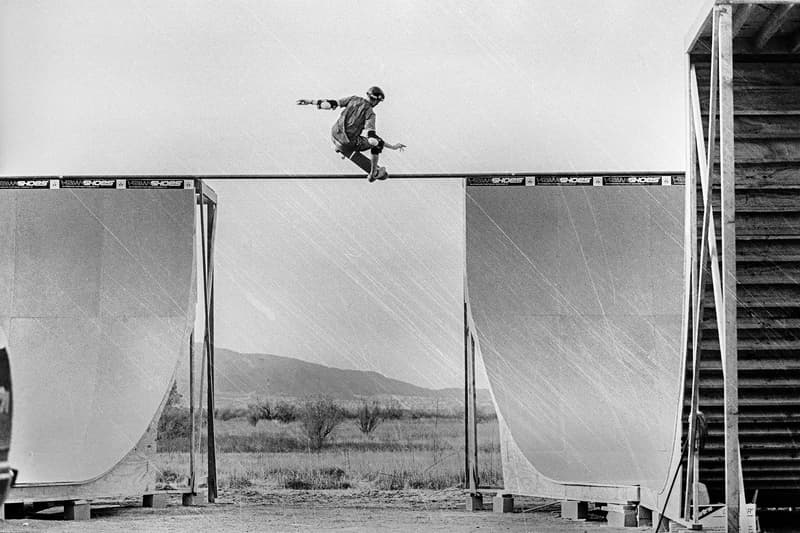 17 of 24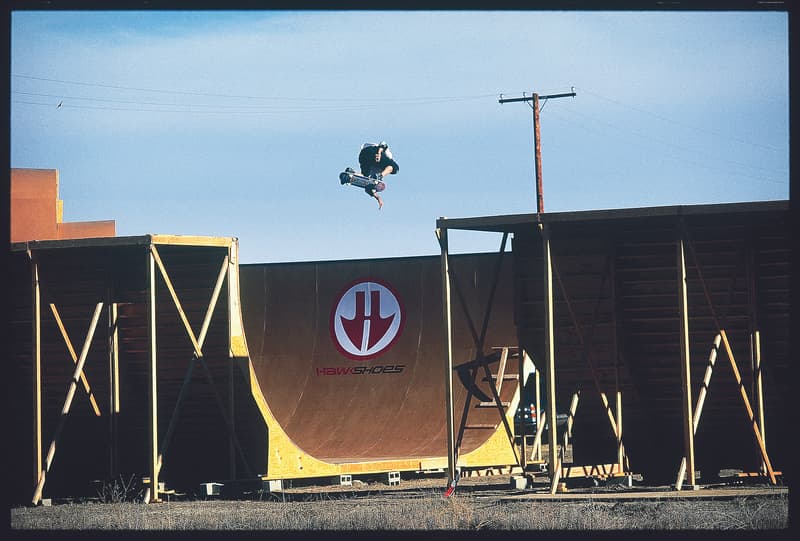 18 of 24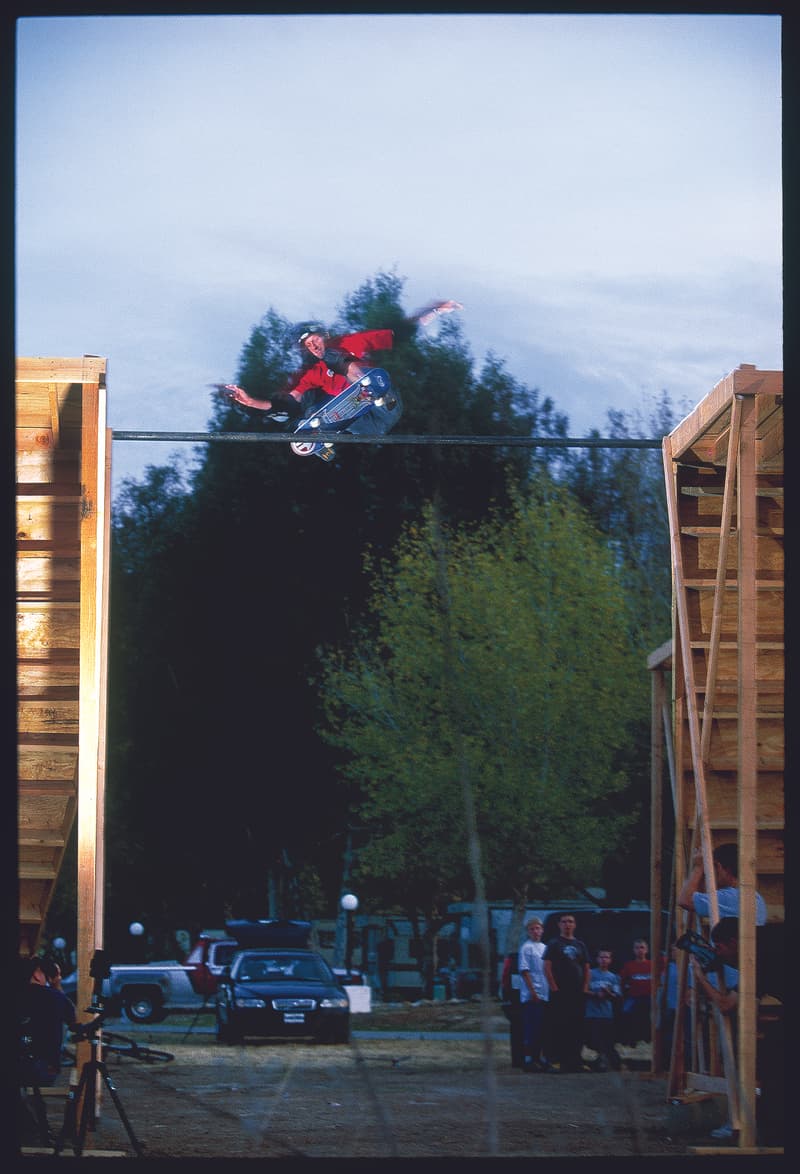 19 of 24
20 of 24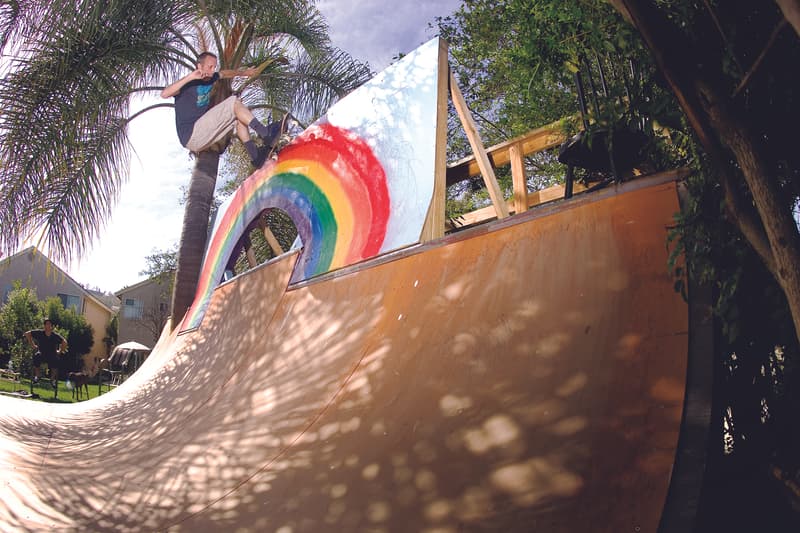 21 of 24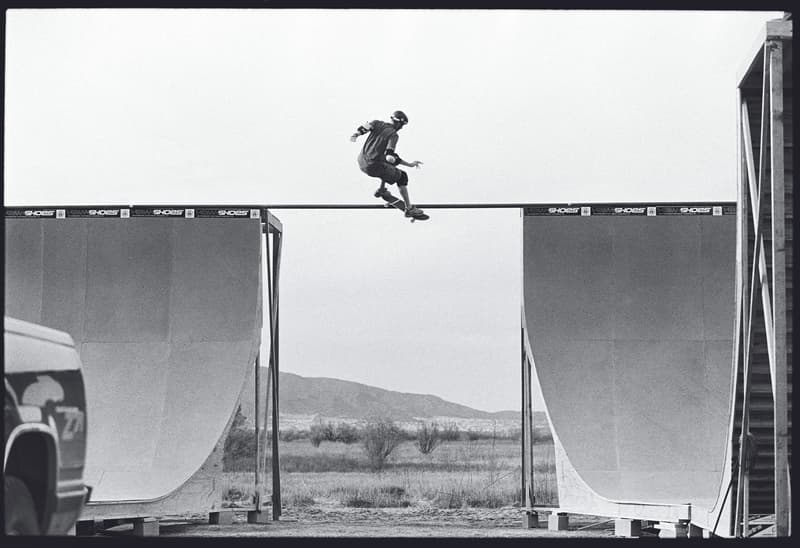 22 of 24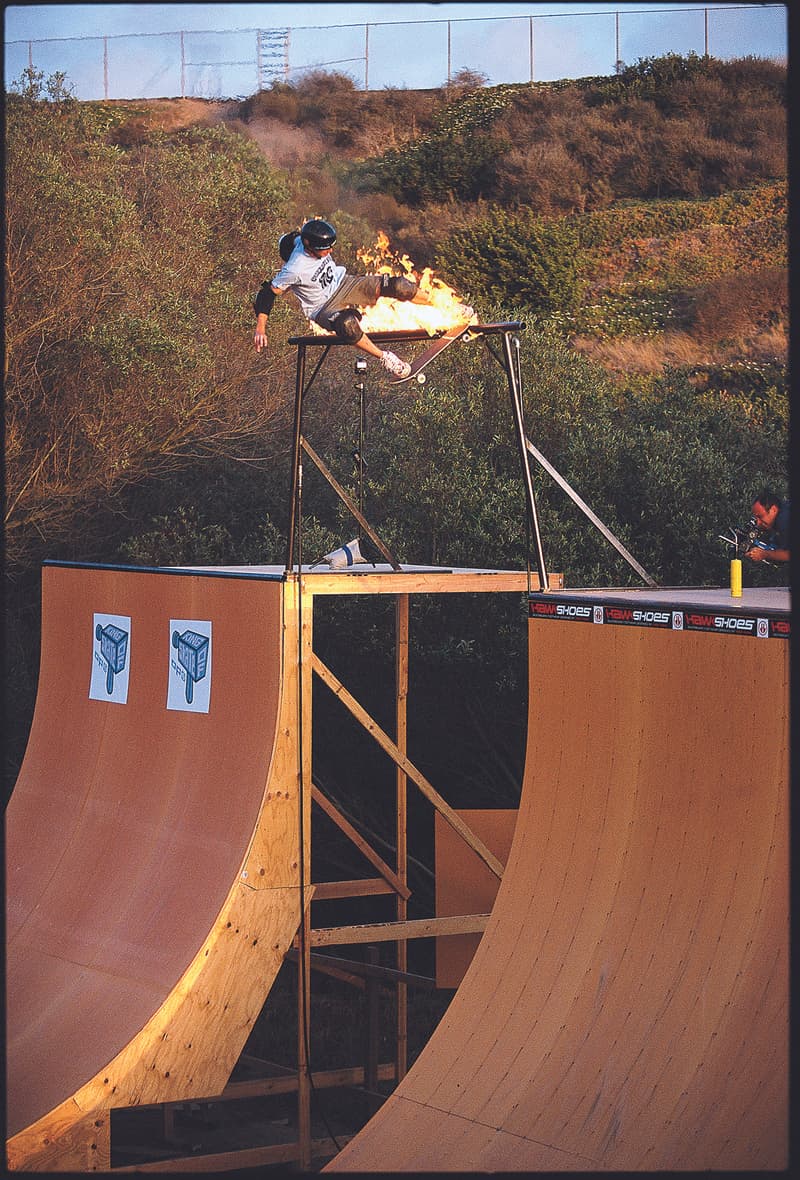 23 of 24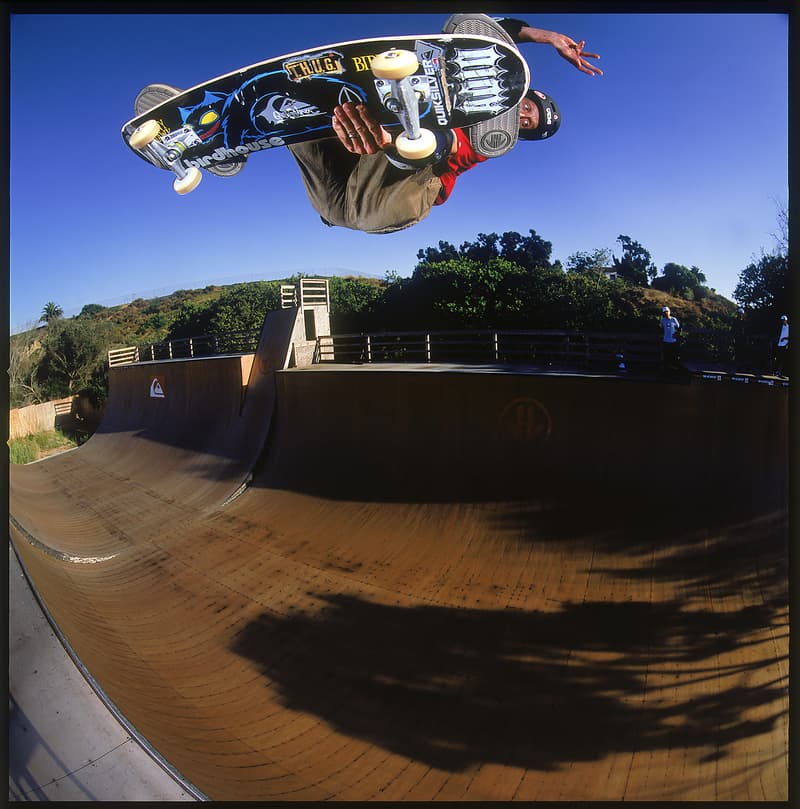 24 of 24
'TONY HAWK IS GOOD PEOPLE': FOUR DECADES OF PHOTOS BY DAVE SWIFT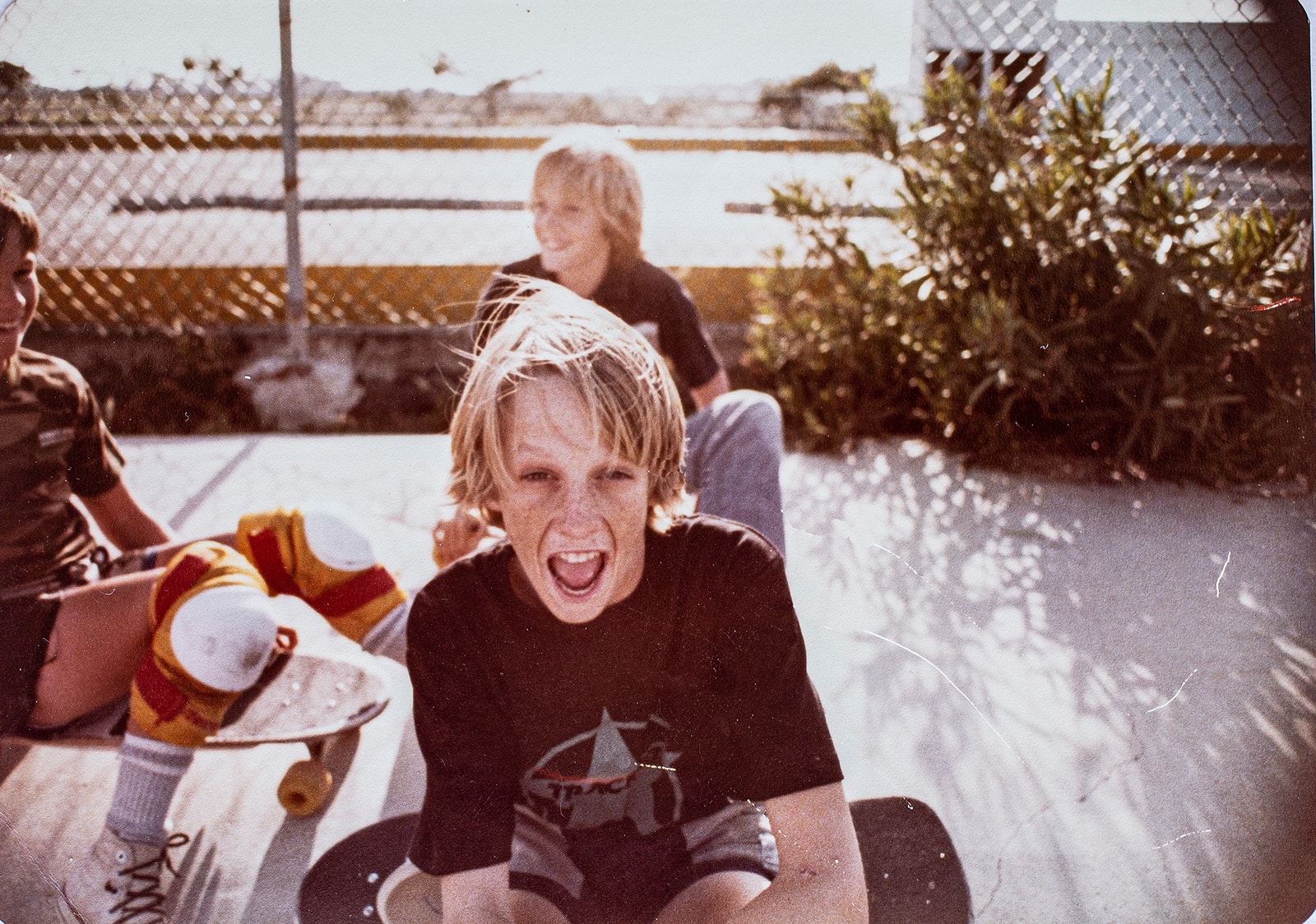 Words and Photos: Dave Swift
In 1981, I found myself falling hard in love with skateboarding and because of this my life changed immensely from a slightly depressed teenager into a 16-year-old who had found his passion. And weirdly enough, one of the reasons has to do with a thirteen-year-old kid named Tony Hawk.
I know, you think I'm making this up but I'm telling you it's true. I'm not saying that it was because of Tony that I fell in love with skateboarding but he was indeed one of the many reasons.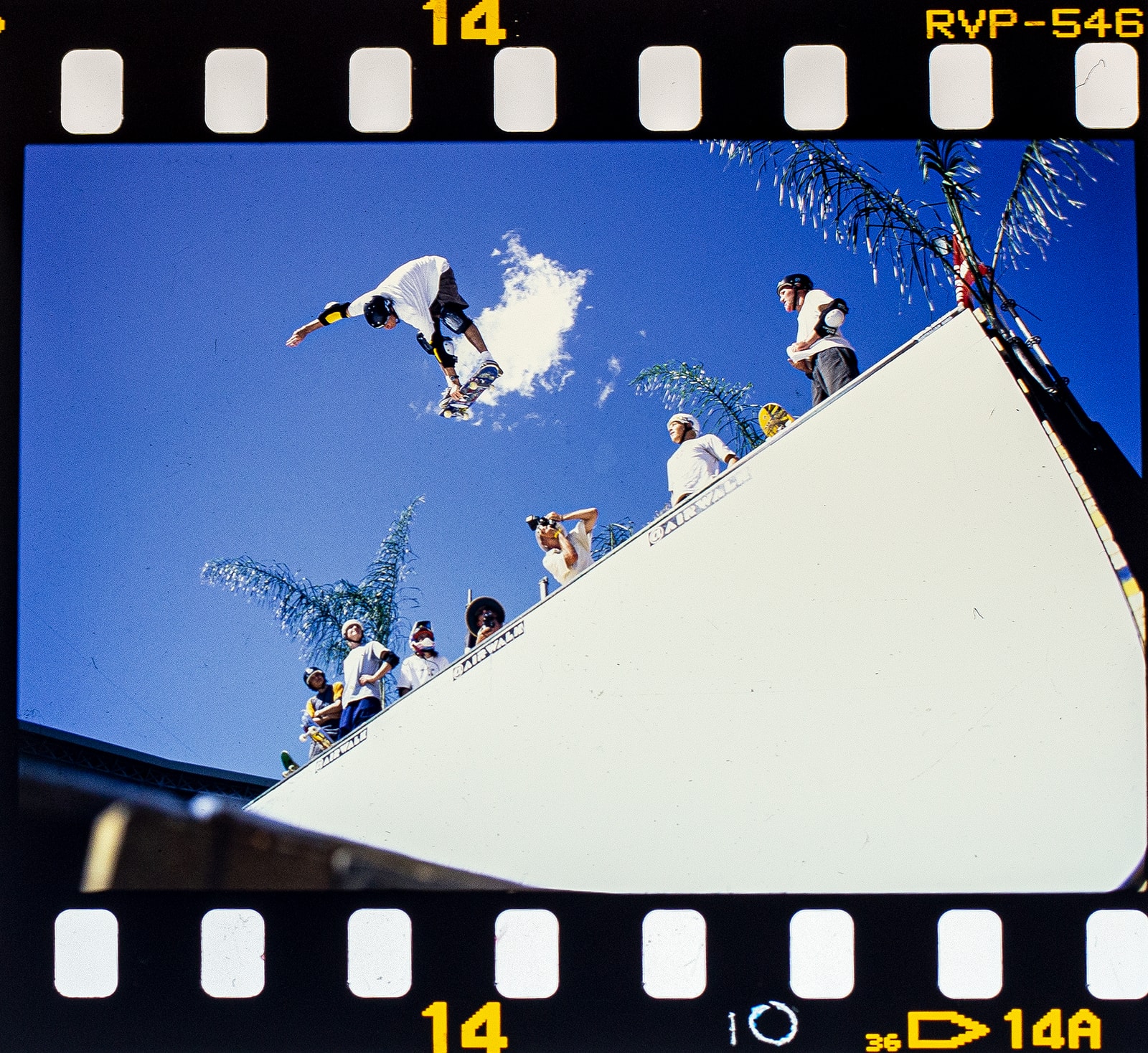 Straight-leg Indy, Sydney, 1996.
I lived relatively far away from the one skatepark that remained that year, The Del Mar Skate Ranch, and had to take an hour-long bus ride to get their if I wanted to skate. 1981 was a time when skateboarding was virtually dead to the majority of humans and for those that were into it, harassment from jocks was a big part of being a skateboarder. That is why it was so important to have a place like DMSR because it was the only place in San Diego County where you could actually interact with other skateboarders who were also into it for the love.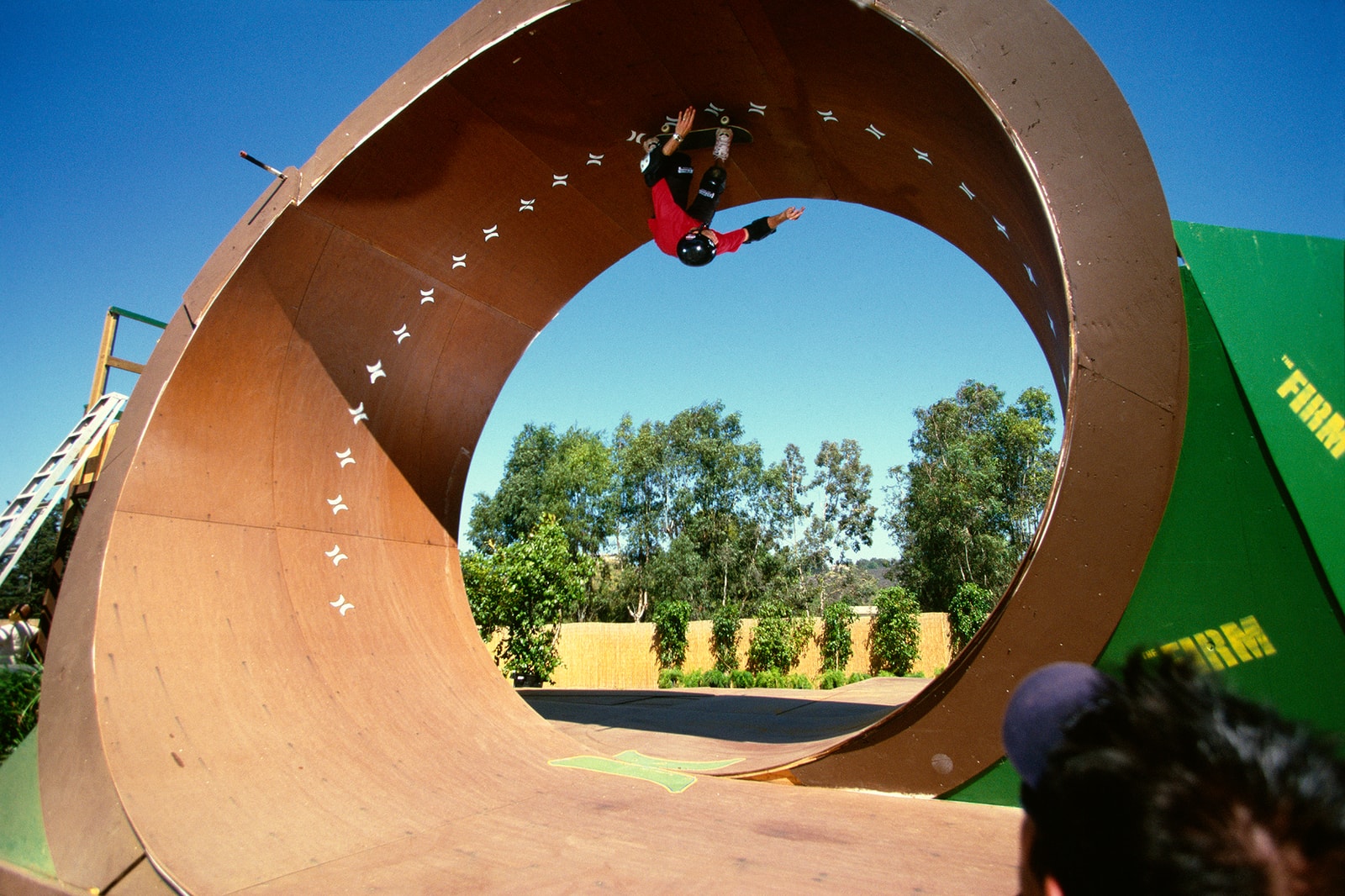 Bob's loop, Vista, 2001.
This brings me to my story of how 13-year-old Tony Hawk made me feel like I was part of the skateboard culture. I had seen Tony a number of times at the park, he was always with his dad and he spent hours skating the keyhole non-stop. This was right around the time he got on Powell-Peralta and he was always riding cut down versions of the Steve Caballero deck. I remember being in awe of his Indy airs because he did them like no one else by ollieing out of the bowl a couple of feet before actually catching the Indy side rail with his trailing hand. At the time, he was the only one that skated like that and it was crazy to see in person.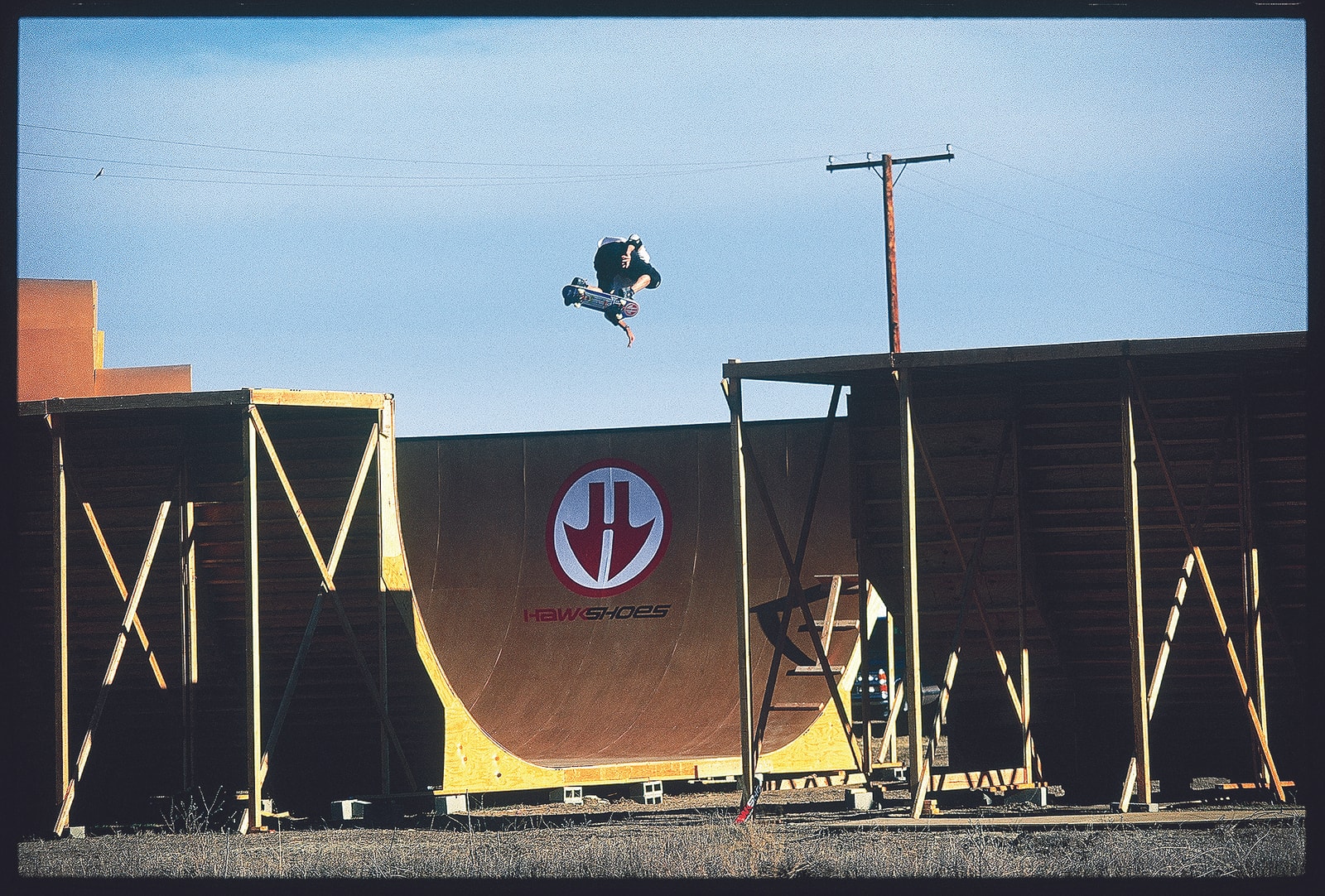 Backside ollie, Lake Elsinore, 2000.
At that time, the number of locals (those who skated the park at least four times weekly) at the park was probably less than a dozen. I can probably name most of them; Owen Nieder, Dave Eckles, Billy Ruff, Adrian Demain, Ken Park, Mark "Gator" Rogowski, Chris Black, John Schultes, Chris Stagg (from Arizona), Pete Finlan, Leigh Parkin and Tony were the  peeps I'd see there every time I showed up to skate. It was a cool time to become part of the small skate culture as it felt like a family.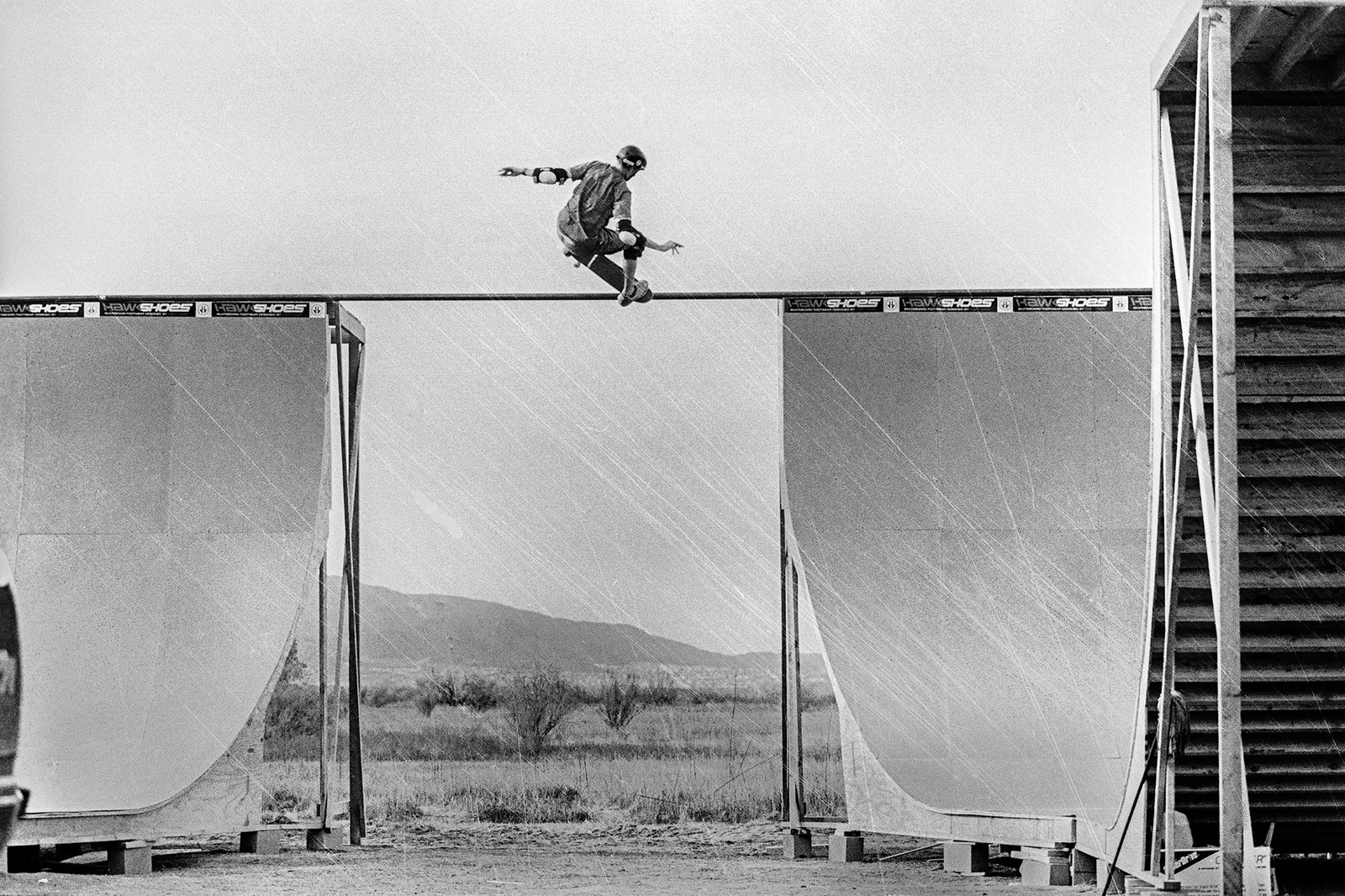 Nosegrind, Lake Elsinore.
My schedule for skating while I was still in high school was I'd take the bus down usually on Tuesday and Thursday directly after school, arriving at the park around 4:45 PM and skating until 7:45 so I could catch the last bus home at 8:15. On most of those days there would be maybe 1 or two people skating and Tony was usually one of them but we rarely talked to each other. Until one afternoon when Tony, who was at the park without his dad, turned and asked if I wanted to go to Denny's with him. I was a bit freaked out and because I didn't have any money I hesitated before answering, and before I could get the words out, Tony said he'd pay. Shit, how could I refuse?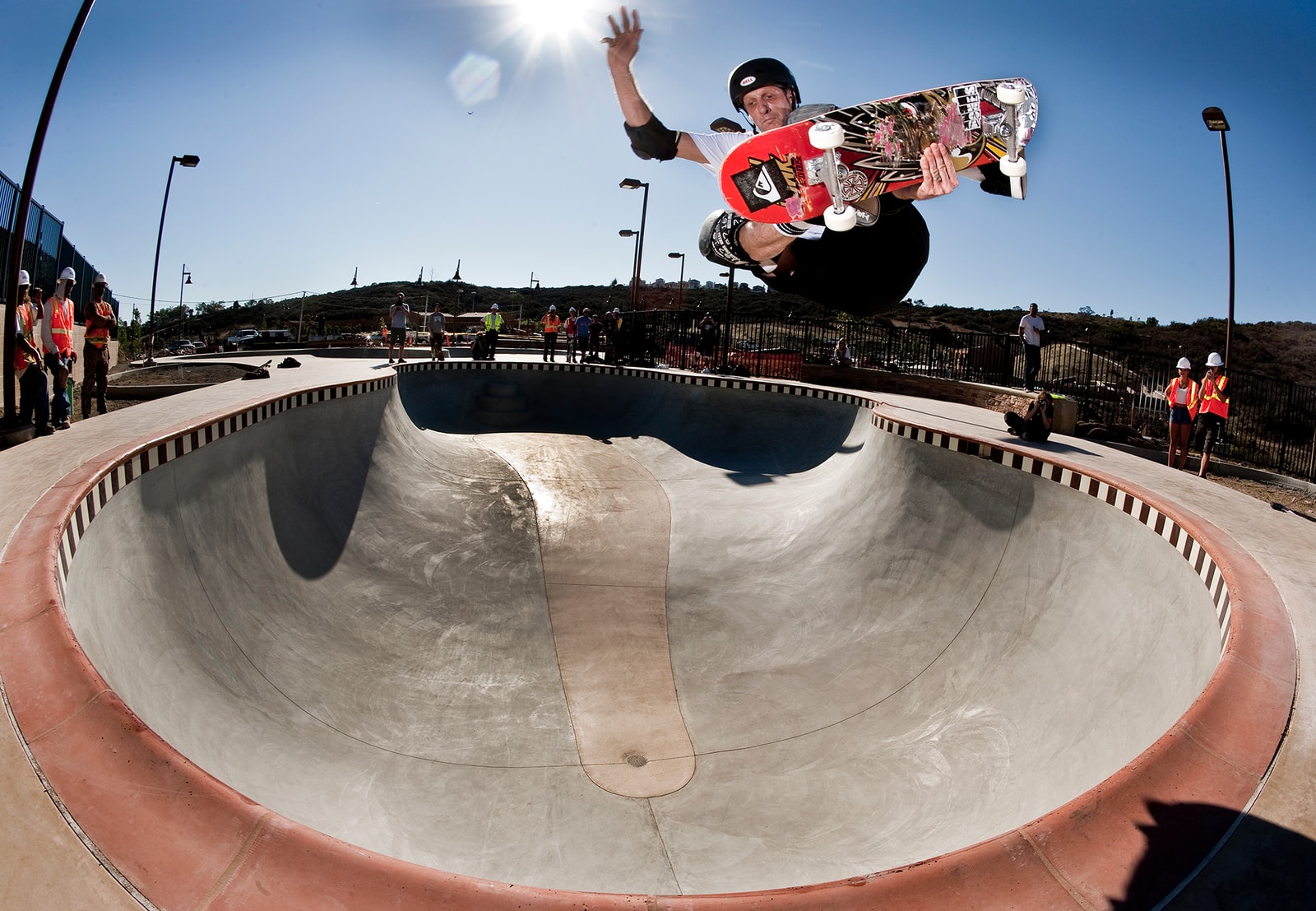 Stalefish, CB Park.
We skated over to Denny's—which was about a football field away from the park—and I can still remember Tony having his knee pads down around his shins as we made our way to the restaurant. I'm pretty sure I ordered light as it did feel a little weird having a thirteen-year-old kid pay for my food (I was sixteen at the time) but he seemed to be all good with whatever. I have no idea what we even talked about while waiting for our food but to this day I'm super thankful for his kindness on that afternoon a long time ago.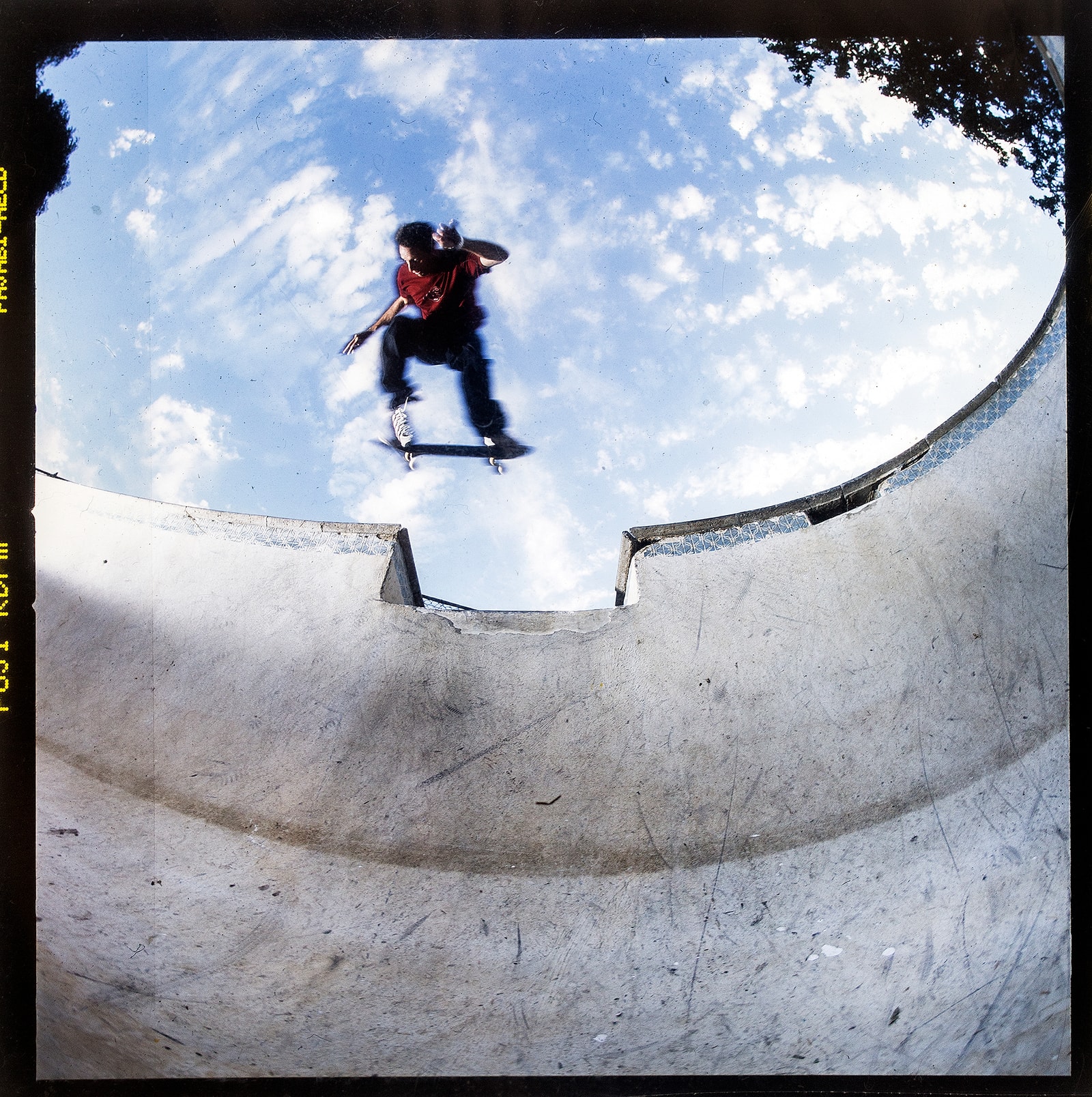 Backside ollie, Pala.
In those days skateboarders were outsiders and I think that, thirty-eight years later, Tony Hawk being a household name has something to do with not only his drive to excel at skateboarding but his genuine kindness to others. I've seen it first hand on so many occasions.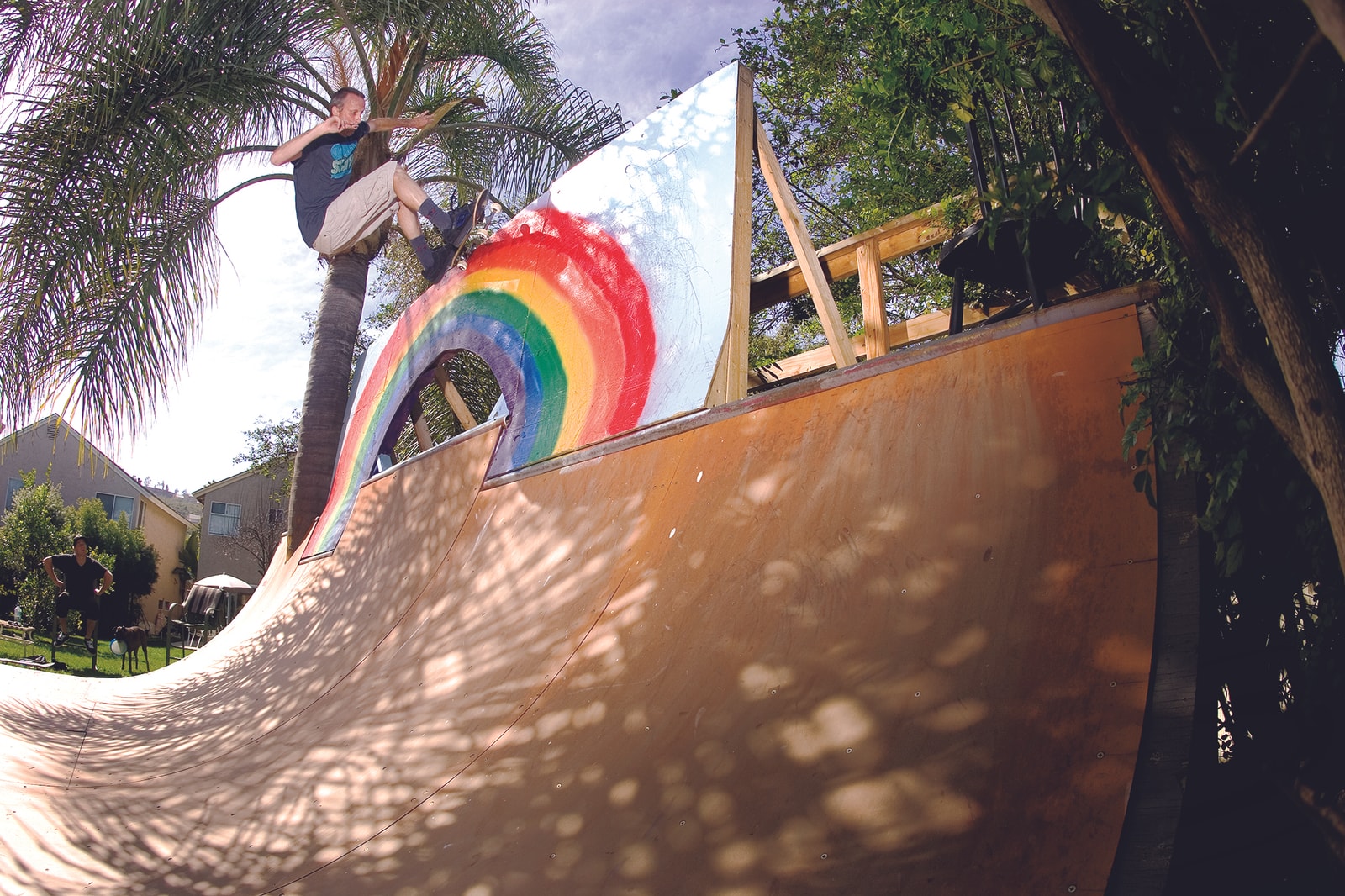 Frontside grind, La Costa.
Since that fateful day in 1981 I've had the pleasure of photographing Tony on so many occasions over the span of his career. He was also standing directly above me when I had the first real injury of my skateboard life when I broke my ankle at DMSR in July of 1985. He actually signed a poster for his first book and mentioned that fateful moment in his note. Strange thing to remember for someone of Tony's stature but it just shows how much he cares.
This writing coincides with a Tony Hawk Berrics Battle Commander (yes, Street Tony), so enjoy the photos, video, and everything else Tony Hawk you will be seeing this week. He's pretty fucking awesome. 
For more of Dave Swift's epic catalog of photos, visit DaveSwiftPhotography.com.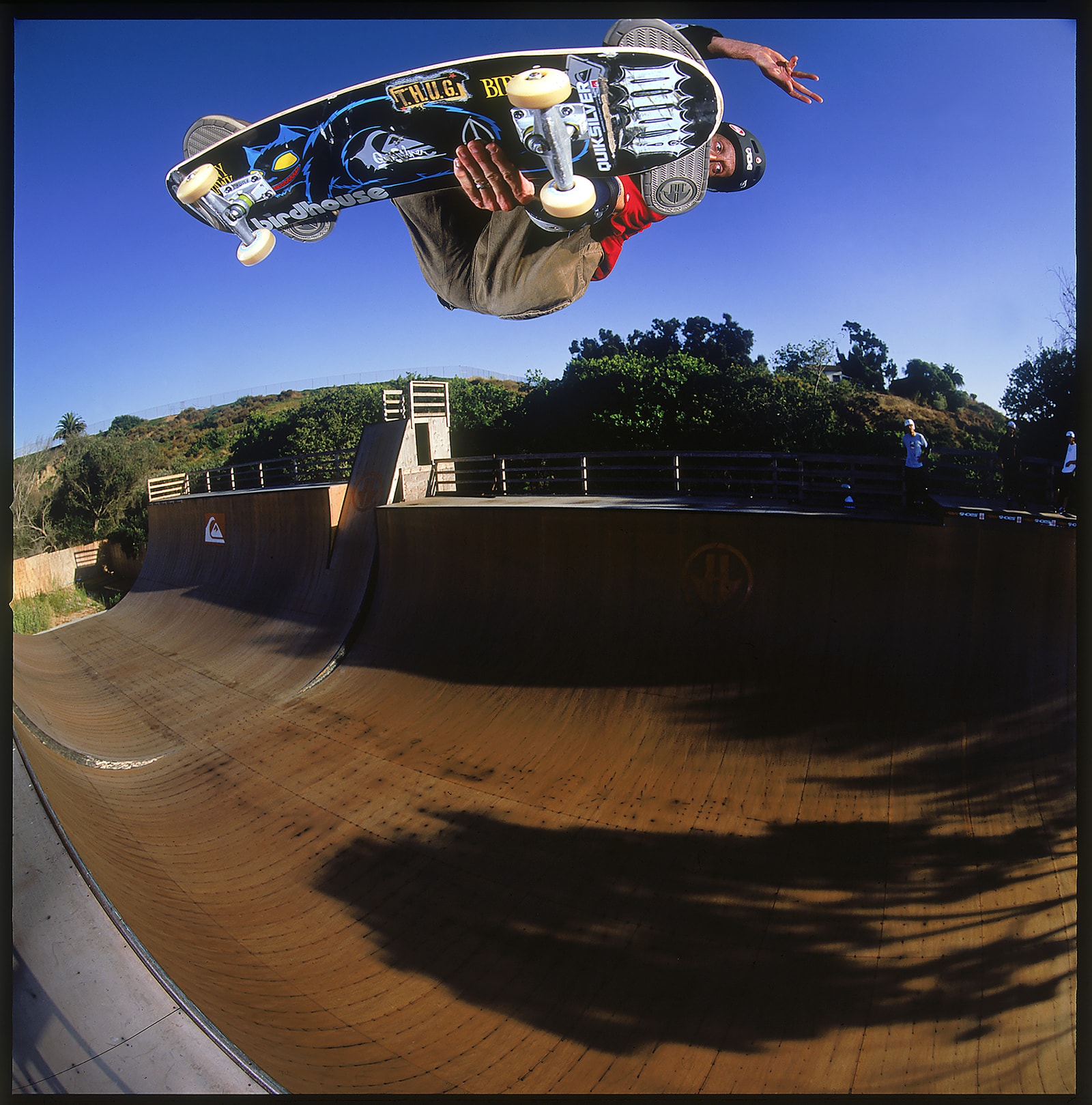 Stalefish fakie, Oceanside.