Tony Hawk Opening Chicken Restaurant In Encinitas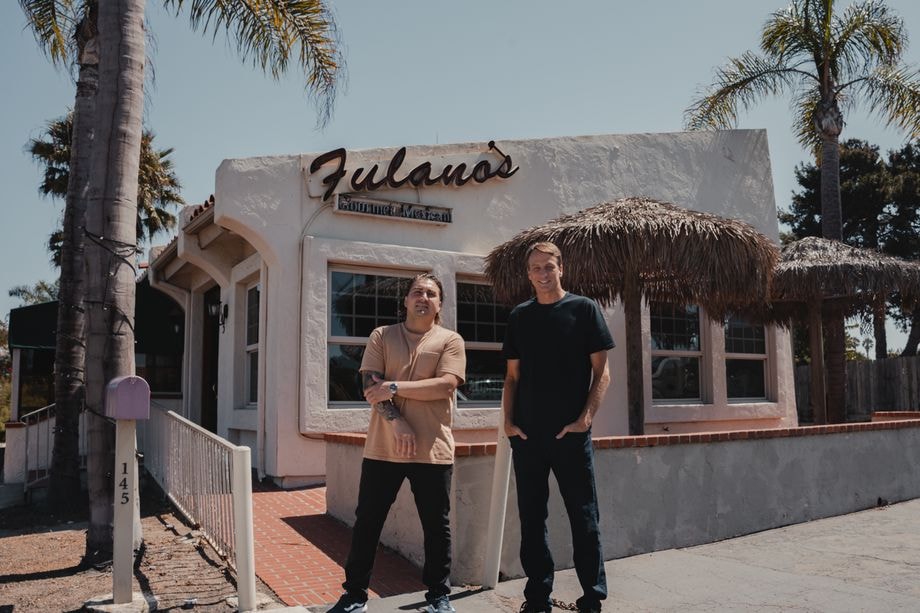 Andrew Bachelier and Tony Hawk. Photo by James Tran.
Tony Hawk has a bone to pick with most fried chicken restaurants, so he decided to launch his own. Chick N' Hawk, with chef Andrew Bachelier on the ones and twos (that's fryer AND grill, iykyk), will open next year sometime in Encinitas, California. Eater San Diego announced the partnership last week.
This isn't the Birdman's first foray as a restaurateur: He has also invested in Animae, Herb & Sea, Market Del Mar, and his son Riley's multi-use concept Steel Mill Coffee in O-side. There's also GuacAmigos, the OC hideaway he opened with Playmate Nicole Dahm Kelly in 2019. What can we say? This Battle Commander has a healthy appetite.
In the past few years alone, Hawk has produced a Broadway play, performed on The Masked Singer, debuted an apparel line at Paris Fashion Week, cosplayed as Santa Claus, created his own limited NFT (non-fungible Tony), and is basically skateboarding's ambassador at the Olympics this month … let's just say that the list of projects goes on and on. Watch some of his videos over the years with The Berrics, including work from our 2019 'Tony Hawk Week' event, below: